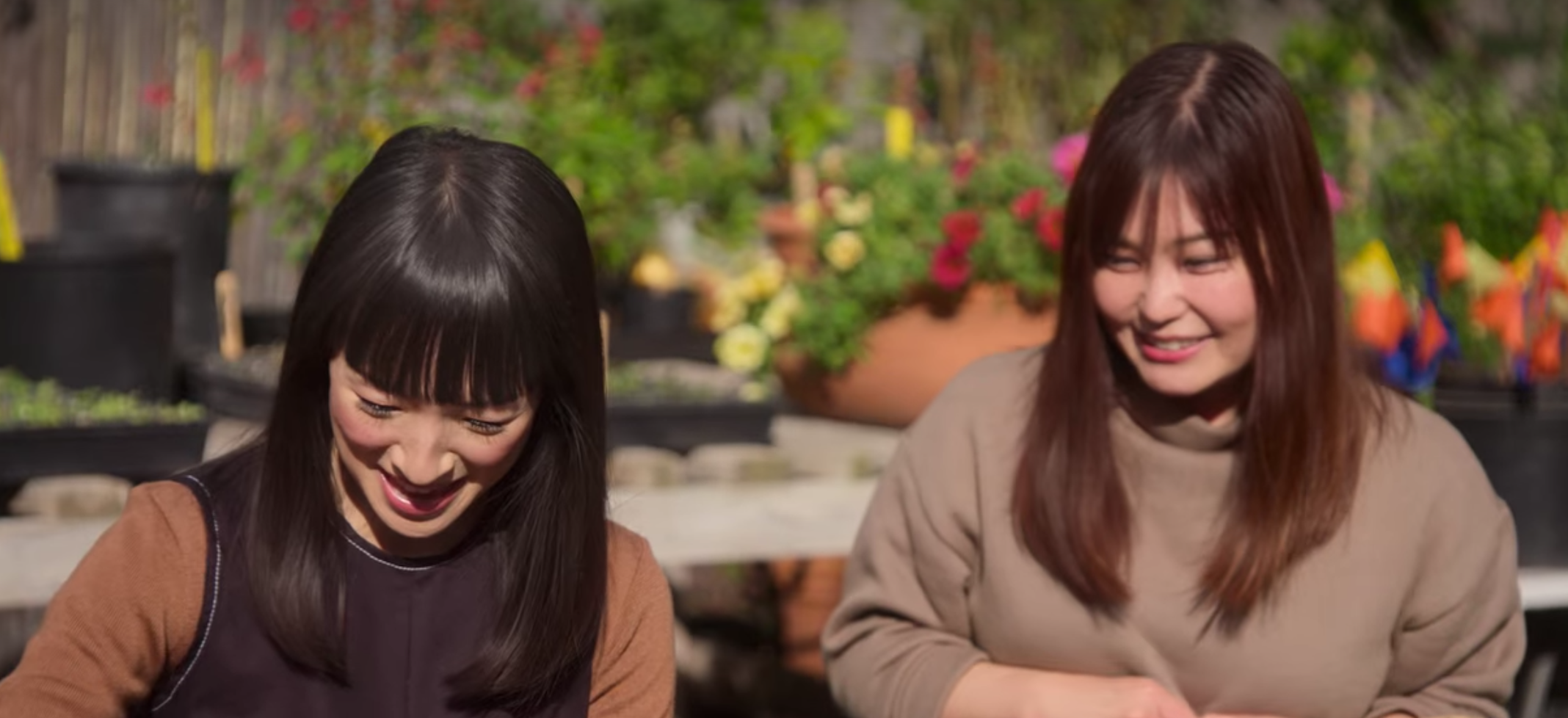 Marie Kondo Is Back on Netflix to Spark Joy
During Marie Kondo's Netflix shows, we meet her interpreter, but who is she? Marie Iida helps connect people with the Japanese-speaking organizer.
Back in 2019, pro organizer Marie Kondo graced our TV screens and Netflix subscriptions with her own show on the platform called Tidying Up with Marie Kondo. On the show, she traveled the U.S. helping people decide what they really want in their homes, and what they can let go of.
Article continues below advertisement
Marie is originally from Japan and she doesn't speak English. That means that on the Netflix show, she's accompanied by an interpreter who acts as a bridge between both parties so that everything goes as smoothly as possible. But who exactly is Marie Kondo's interpreter and how has she stolen people's hearts?
Who is Marie Kondo's interpreter?
Fans of Tidying Up know Marie's interpreter, Marie Iida, well. Introducing herself as simply Iida, she stars next to Marie, but she's much more than just an interpreter. According to her website, Iida is a writer based in LA. She got started writing film reviews and transitioned into translating screenplays later on. Although she's living life in America now, she was born in Tokyo and regularly works with the Japanese language.
Article continues below advertisement
Fans of Tidying Up fell in love with Iida because her interpretations are perfection. She makes it clear that an interpretation is so much more than just a word-for-word translation. It's a true understanding of the words being said alongside the inflection the original speaker is using to get their words and ideas across.
Article continues below advertisement
When Iida works with Marie, she connects with the audience. She allows everyone to understand the organizer and does so with a soft, nurturing approach. It's the same kind of energy that Marie has when she speaks, and fortunately, Iida matches it perfectly. She conveys not just Marie's words, but her intention and energy as well.
What does "sparking joy" actually mean? It's the focus of a new Netflix show.
One of the cornerstones of Marie's work is sparking joy. It was a big topic of discussion during her 2019 Netflix debut and now, it's the focus on her 2021 series on the platform called Sparking Joy with Marie Kondo. But what exactly does that mean? It's a simple concept with a lot of emotion behind it.
Article continues below advertisement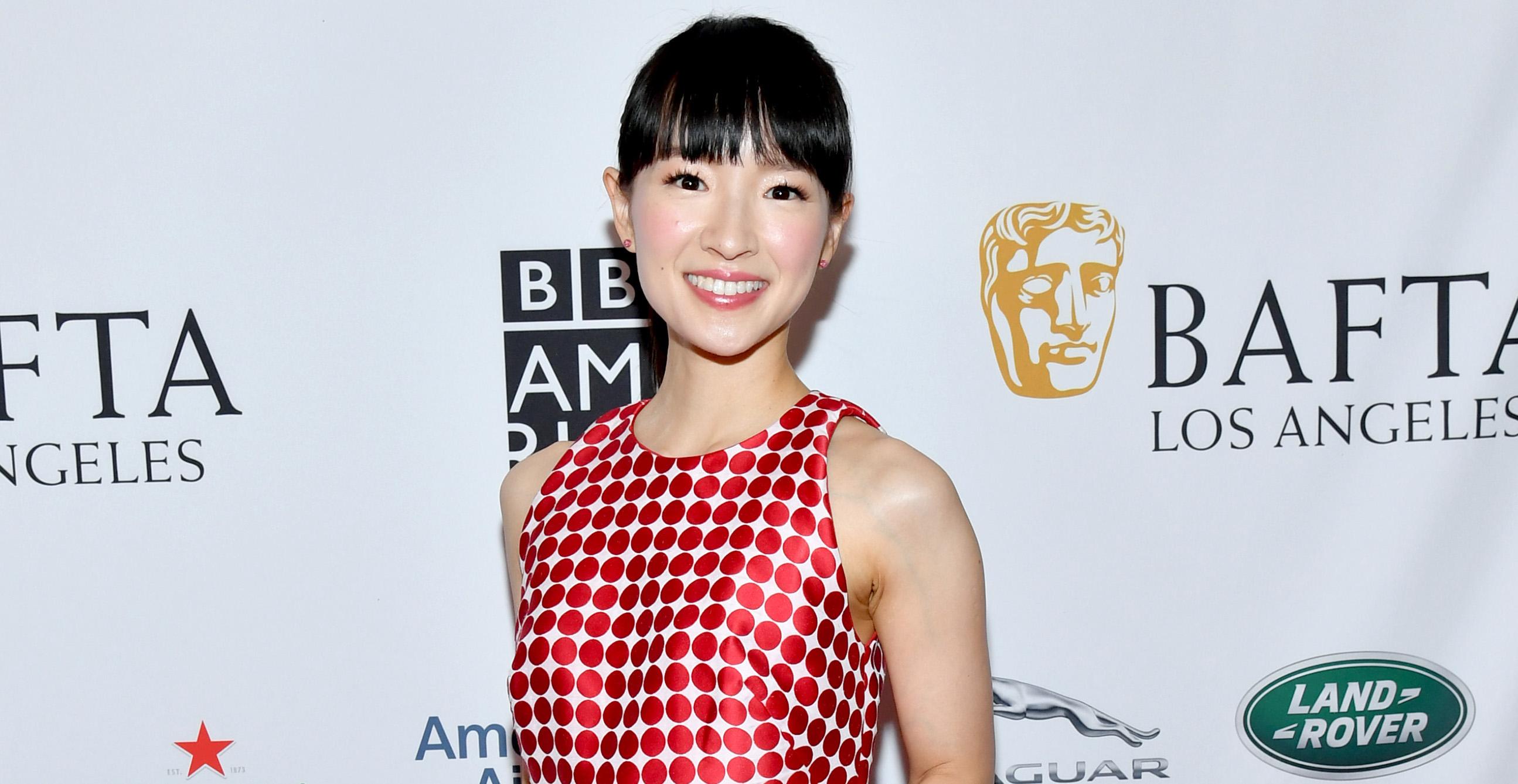 Sparking joy is what happens thanks to Marie's KonMari method. In the first episode of Tidying Up, she explains via Iida that "the ultimate goal of tidying is really to learn to cherish everything that you have." When you begin the decluttering process with her and you have to decide what items to keep at the end of it all, you are told you should only keep the ones that "spark joy."
What sparks joy for one person won't necessarily do so for someone else. That's why it's so important for people who use the KonMari method to take it seriously and really connect with each item. On the show Sparking Joy, she uses this same method to help people with stressful work lives who need to find a balance between that and their personal lives. And she helps those whose work could use some decluttering.
You can watch Marie and Iida on Sparking Joy with Marie Kondo on Netflix now.