Who Is Mark Mcguire's Wife? She Was Unfazed by Marrying a Sports Legend
Stephanie Slemer is MLB star Mark McGwire's wife. They married in 2002 and went on to have five children, but when and where did the two first meet?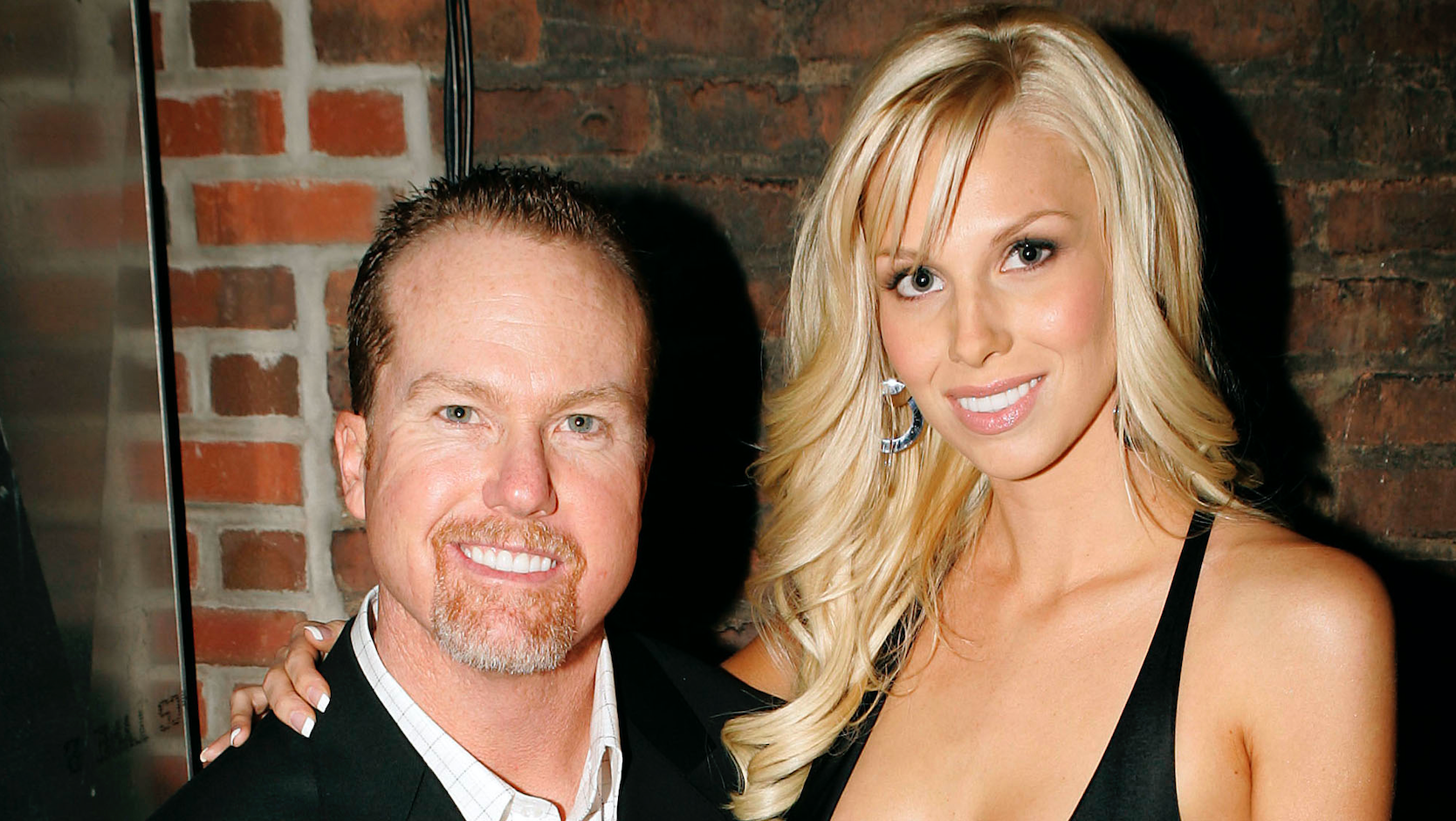 Legendary professional baseball player Mark McGwire is known for playing in major baseball leagues for the Oakland Athletics and the St. Lous Cardinals. Throughout his successful (and sometimes scandalous) career, Mark's wife stood by his side. Here's what we know about Mrs. McGwire.
Article continues below advertisement
Who is Mark McGwire's ex-wife, Kathleen Hughes?
In the 1980s, while playing at the University of Southern California, Mark dated a woman named Kathleen Hughes. In 1984, after a few years of dating, the two got married and they welcomed their son, Matthew, in 1987. Their marriage didn't work out in the long run, and they ended up getting a divorce in 1990.
"We're dull," Kathleen once stated in an interview. "Mark comes home, has something to eat, we watch ESPN SportsCenter and go to sleep."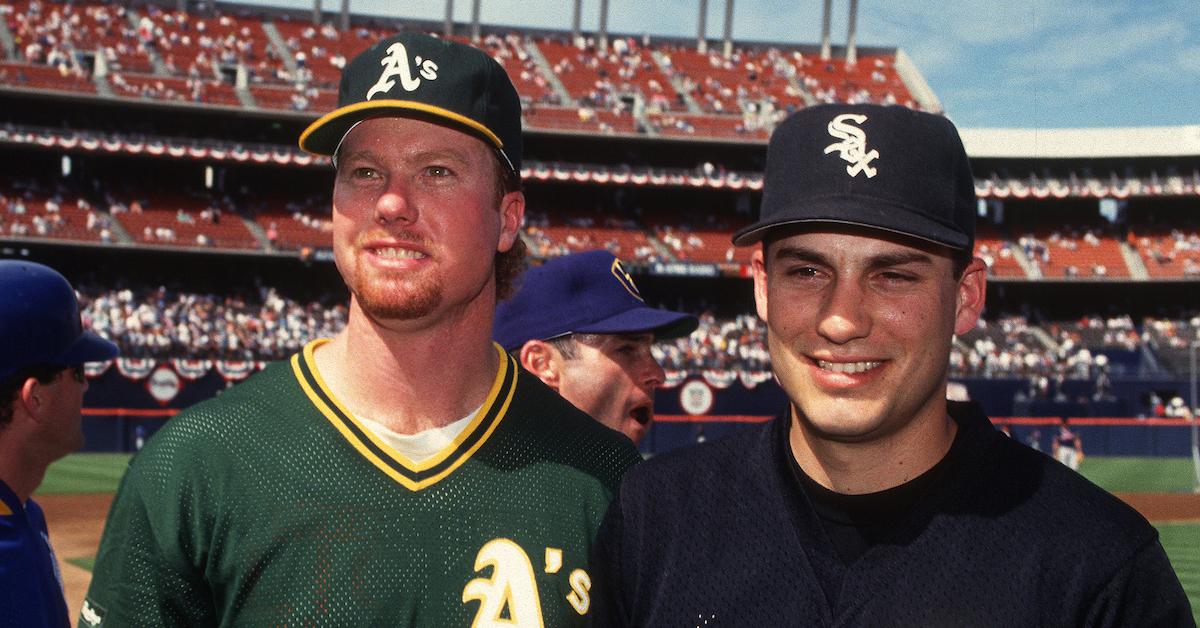 Article continues below advertisement
Who is Mark McGwire's wife, Stephanie Slemer?
Mark's current wife is Stephanie Slemer, who was born in 1977. She graduated from Eastern Illinois University in 1999 with a degree in speech communication. During her time in Charleston, Ill., Stephanie joined the Alpha Gamma Delta sorority and worked as a bartender at a local spot called Stu's. In a 2001 interview with The Daily Eastern News, Stephanie emphasized how much she enjoyed her sorority and her job at the time.
As for Stephanie and Mark's love story, it began in St. Louis, Mo., where they met through a mutual friend. At the time, Stephanie was working as a sales representative for Tap Pharmaceuticals. They hit it off right away, and after dating for a year and a half, the two announced their engagement.
Article continues below advertisement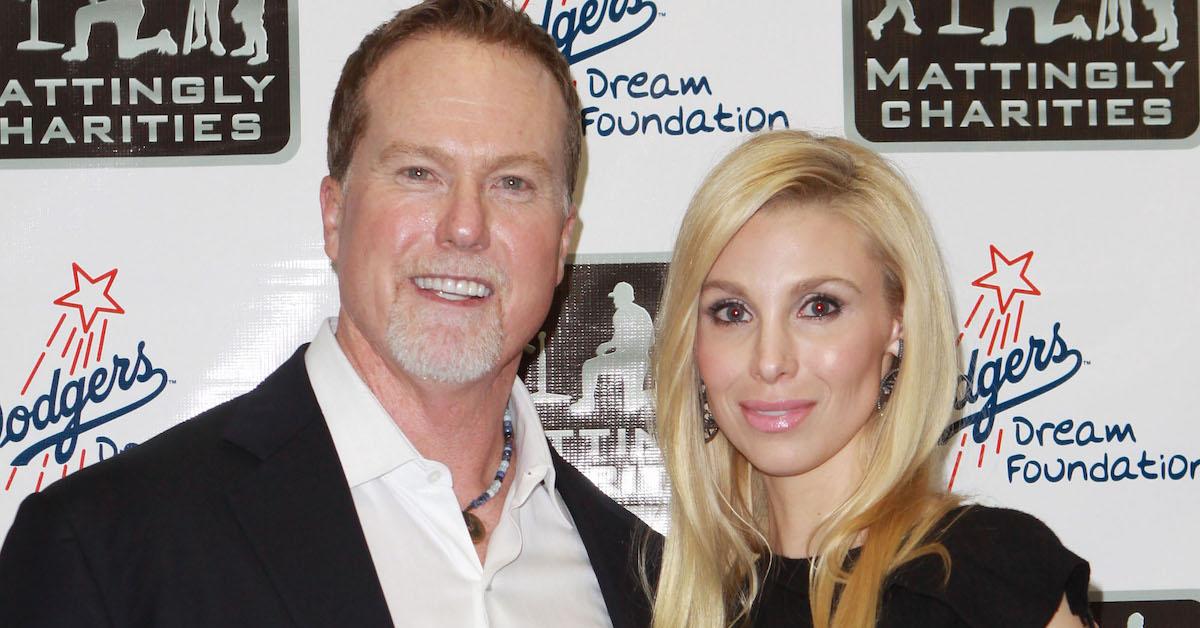 Although many people might struggle with being thrown into the media spotlight, Stephanie said she was unfazed, moving about her life as it was before getting together with Mark. Her family reacted in a similar sense — she said she and her family members were never into sports, and that her family "treated him as my fiance, not as a celebrity."
Article continues below advertisement
Stephanie and Mark were married in a private wedding ceremony in Las Vegas on April 20, 2002. The ceremony included family and close friends only. The couple moved to California, which was foreign, yet comfortable for Stephanie, who was born and raised in the Midwest.
"It's a lot more relaxed," Stephanie said in regard to adjusting to California from Illinois. "We can do a lot more things without being bombarded. There's certain places you can and can't go."
Article continues below advertisement
When Stephanie married Mark, she became a step-mom to Mark's son, Matthew, whose mother was, of course, Mark's former wife, Kathleen Hughes.
On June 1, 2010, the couple welcomed triplets into their life: Monet Rose, Marlo Rose and Monroe Rose. They also had two sons named Max and Mason McGwire.
The California-based family started the Mark McGwire Children's Foundation, a program that funds children who have been sexually exploited, and helps them physically cope with trauma from abuse. Mark's estimated net worth is at $60 million, meaning he and his family are living comfortably in their California home.