Viral Picture of Mark Zuckerberg Wearing Too Much Sunscreen Is Comedy Gold
It didn't take long for this pic of Mark Zuckerberg plastered with sunscreen while vacationing in Hawaii to become a meme. Keep reading.
Skin cancer is no joke, which is why it's always important to pack sunscreen when you'll be under the oppressive sun during extended chill sessions at the beach. But there's a "tasteful" amount of sunscreen to apply to your body — unless, of course, you're Mark Zuckerberg at the beach in Hawaii. Then you'll get turned into a meme.
Article continues below advertisement
This viral pic of Mark Zuckerberg surfing in Hawaii while donning too much sunscreen is officially a meme.
The billionaire was riding an electric surfboard (yes, they make those) while spending time on the huge amount of property he owns in Kauai.
Since the Facebook founder isn't a full-time resident of the state, many people wanted to know if he was practicing safe social distancing protocols during his time there. Ron Kouchi, Hawaii Senate president, confirmed in a news conference that Mark most certainly was.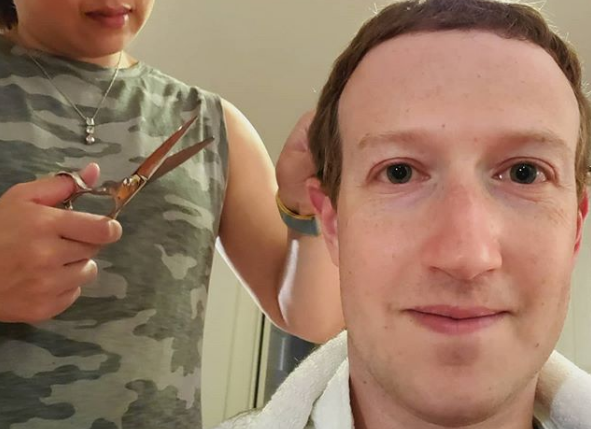 Article continues below advertisement
"Actually, he's been on Kauai for quite some time. I was getting reports from the people who were delivering food to the residence, as far as all of the local products that he was purchasing. They were very clear to maintain the 14-day quarantine before they left the residence to move about the island."
Ron thanked Mark and his wife, Priscilla Chan, for their $1 million donation to the Hawaii Community Foundation to assist with the COVID-19 pandemic. But the real story is Mark's ghostly visage as he traverses the Kauai waves. People can't stop laughing at it.
Article continues below advertisement
Just look at Mark Zuckerberg surfing with all that sunblock.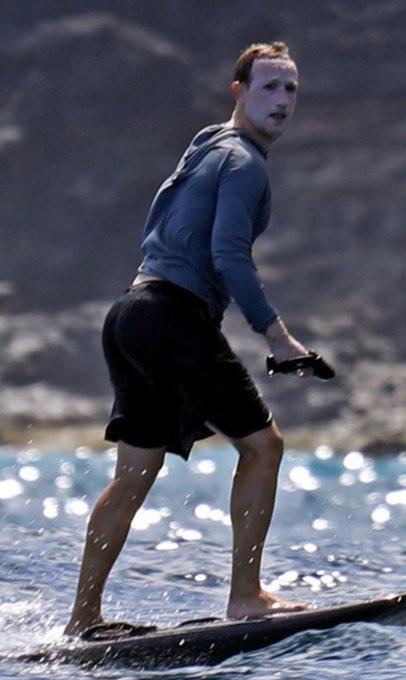 Mark is consistently ranked as one of the world's richest men, and has a reported net worth of $89.2 billion as of this writing. The majority of that wealth is tied to his company, Facebook, which revolutionized the way advertisers marketed to individuals.
Facebook has come under fire for not doing enough to curb the dissemination of "bogus" news stories, propaganda, and hate speech on its platform.
Article continues below advertisement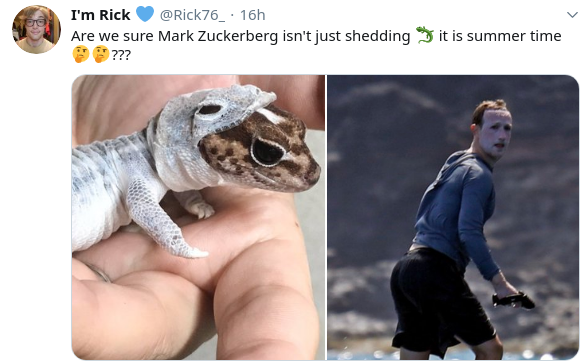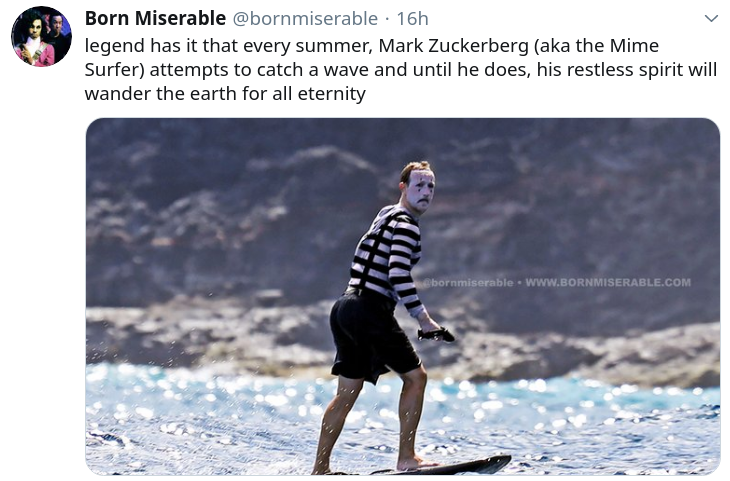 Article continues below advertisement
This could contribute to the "love to hate" nature of the entrepreneur. When Mark testified in Congress in regard to Facebook's sharing of user data with Cambridge Analytica, a "British political consulting firm that combined misappropriation of digital assets, data mining, data brokerage and data analysis with strategic communication during the electoral processes" a ton of memes about his appearance before the Senate made the rounds online.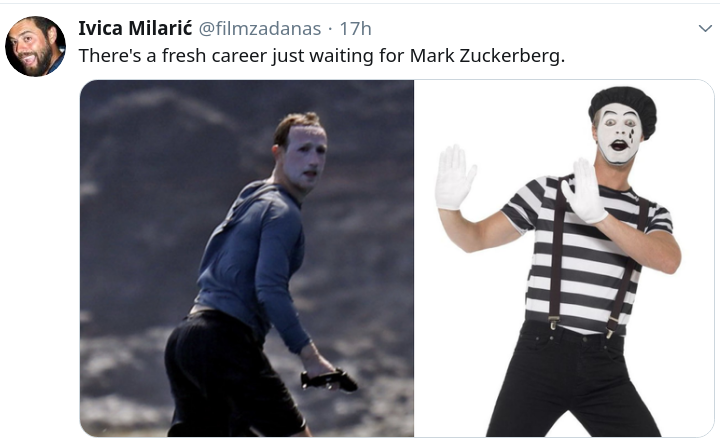 Article continues below advertisement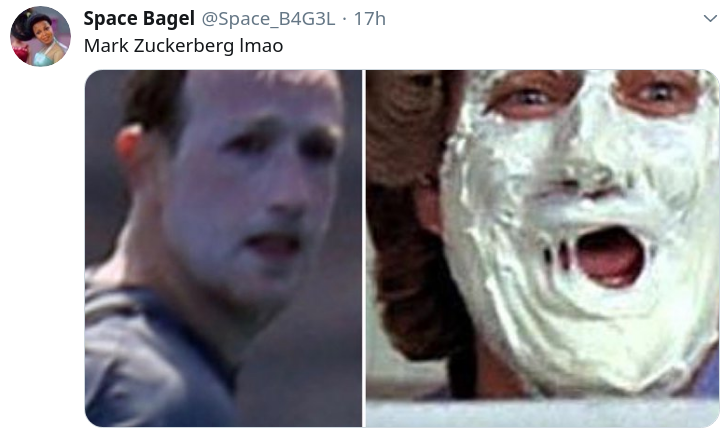 The majority of the jokes honed in on his perceived "awkwardness" as he gave his testimony. There were barbs about him being a robot, that a seat cushion he was sitting on was actually a "battery," and that he generally wasn't adept at displaying normal human emotions.
Article continues below advertisement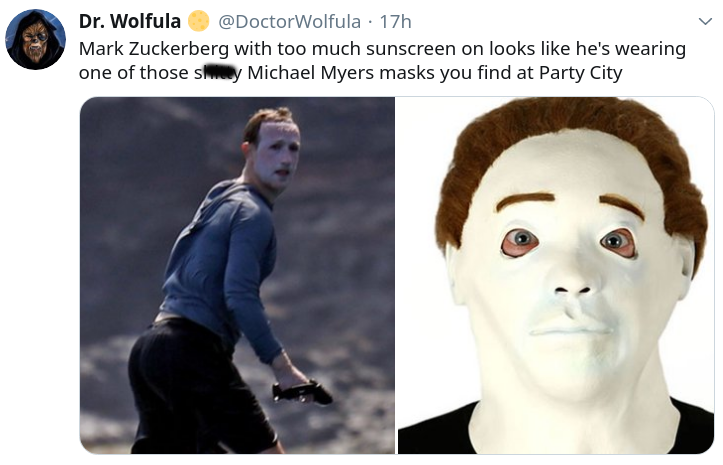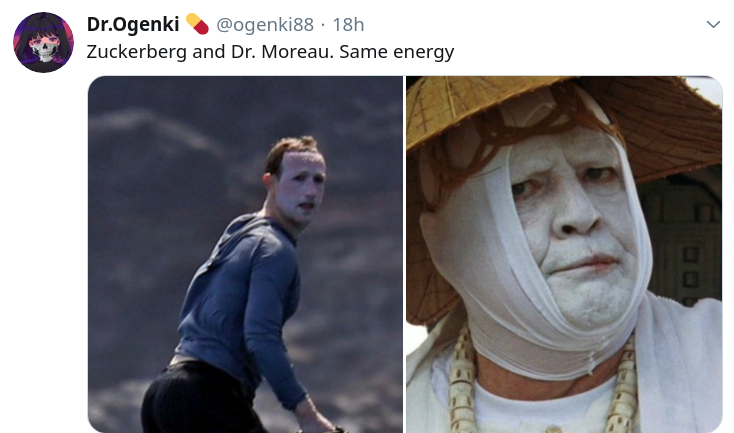 Article continues below advertisement
The memes for his caked-on-sunscreen fiasco in Hawaii do have some references to Zuckerberg coming off as "inhuman." There's a joke in there about him being a lizard person, but also countless references to movies like the incredibly bad Island of Dr. Moreau and the incredibly awesome Point Break and Mrs. Doubtfire.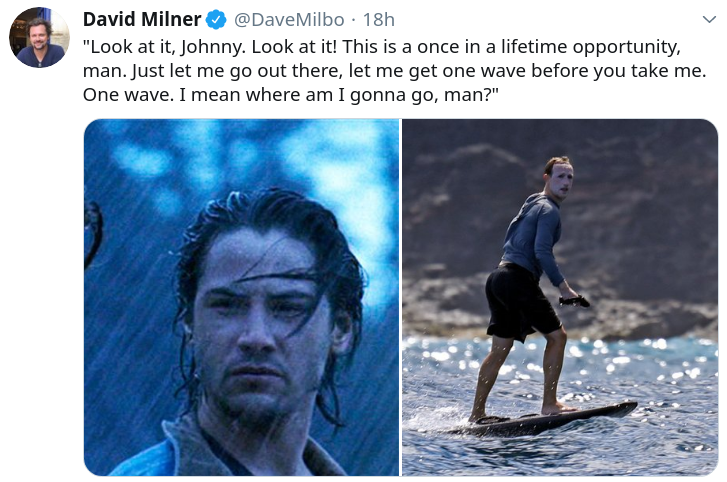 Article continues below advertisement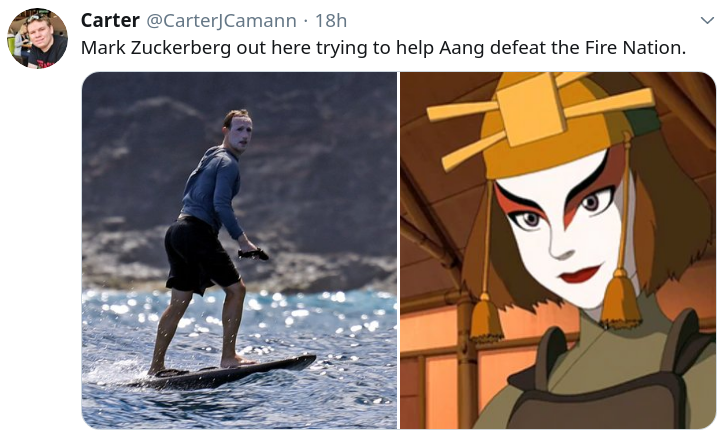 Of course, there were also plenty of references made of him potentially pursuing a career as a mime if he wanted to, along with head nods to Avatar: The Last Airbender and Spirited Away.
Article continues below advertisement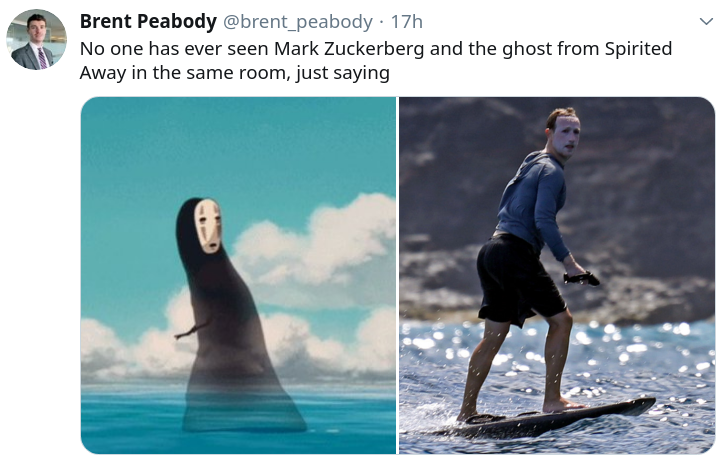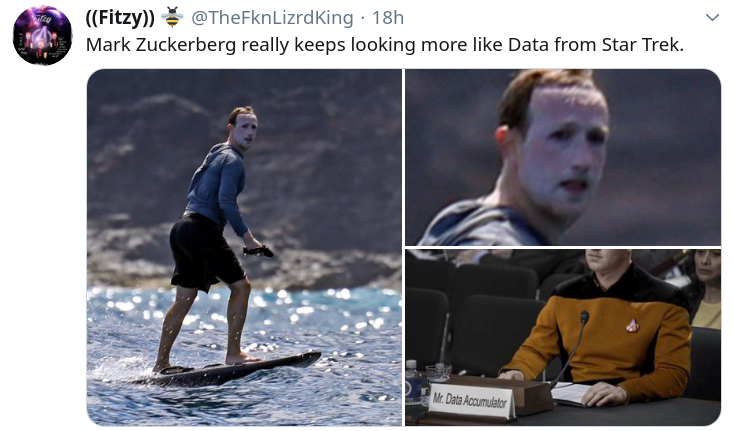 Article continues below advertisement
Predictably, there were more robot memes, and this excellent, very appropriate, Cesar Romero Joker-surfing reference that's so perfect it's almost unbelievable.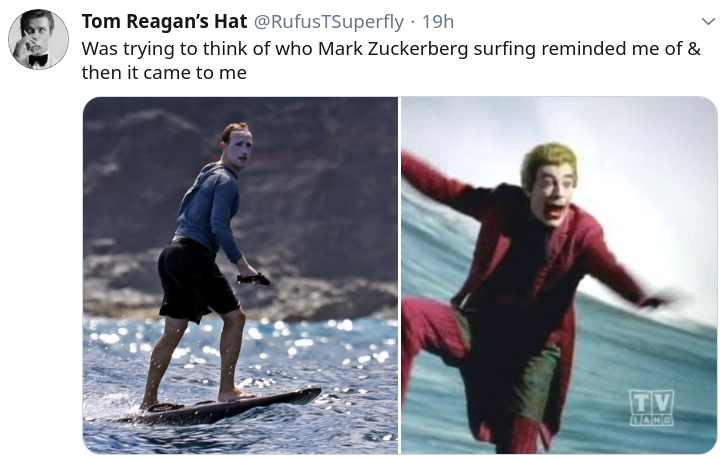 Article continues below advertisement
You gotta love Twitter for jumping on these. Look at some more incredible Zuckerberg sunblock memes below.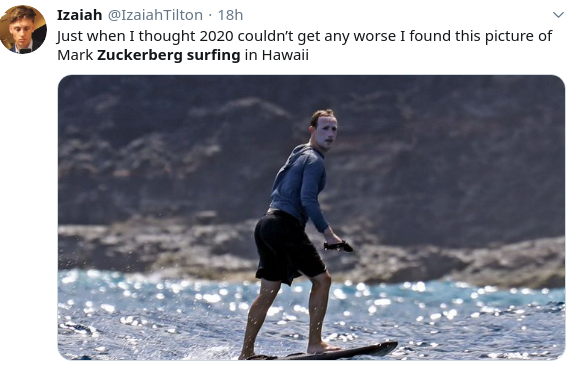 Article continues below advertisement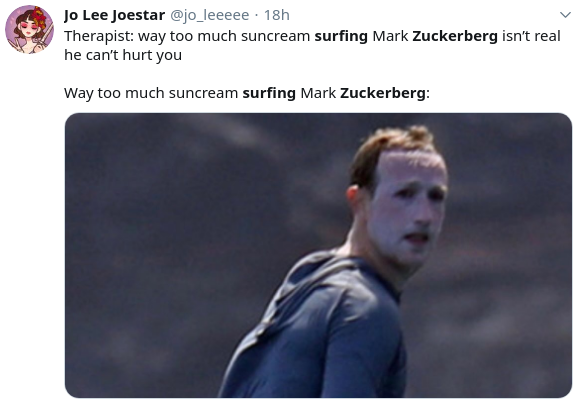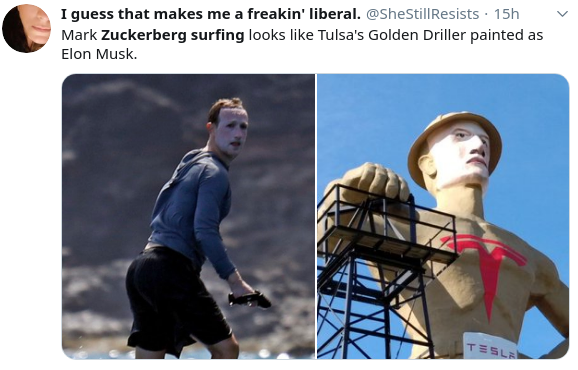 Article continues below advertisement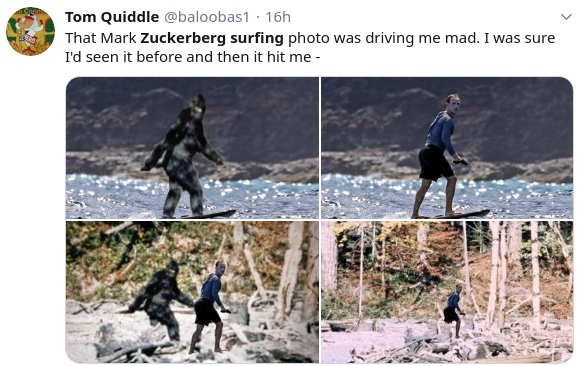 Article continues below advertisement