Marques Houston and His Wife Have Welcomed a New Bundle of Joy Into Their Family
Baby on board! It's not surprising for some celebs to be partial to privacy these days, especially when it comes to their families. Since we live in an era that heavily relies on social media, it's easy for specific narratives to grow legs before any verification. So some celebrities maintain a high level of privacy to protect the well-being of their children. And Marques Houston appears to be one of them.
Article continues below advertisement
The Sister, Sister star and founding member of the '90s R&B group Immature took a step back from the spotlight and is now a Jehovah's Witness. And while news of Marques tying the knot made its rounds on social media, the recent announcement of his new baby girl has taken fans by surprise. So, how many children does Marques Houston have? Read on to get your answer.
Article continues below advertisement
Marques Houston and his wife, Miya, share Baby Zara together.
Oh baby! It appears that congratulations are in order for Marques and his wife, Mia. The couple welcomed a baby girl, Zara, into the family — per their social media posts.
On Dec. 8, 2021, Miya took to Instagram to share a loving picture showing her holding Baby Zara with Marques looking on. She captioned the photo, "Thank you Jehovah."
Article continues below advertisement
Marques also shared a close-up of him planting a kiss on the adorable infant on his Instagram page. In another Instagram post that shows a pregnant Miya, the former singer praised her for carrying their child.
Article continues below advertisement
"Beauty in rare form. A child is such a blessing from Jehovah. A woman's body is such an amazing creation to be able to carry a full human. I love you Miya, my wife, my rock, my baby mama. To watch you carry our child was nothing short of a miracle! Thank you, Jehovah, for our blessing!" Marques captioned the photo.
Article continues below advertisement
Fans and fellow celebrities alike flocked to their pages to share their congratulations, especially since the couple decided to keep their pregnancy under wraps until Baby Zara arrived.
"So cute!!!! Congratulations," actress Vanessa Simmons wrote.
"Congrats, she's beautiful," singer and reality TV star Lyrica Anderson commented.
Marques and Miya have seen their share of controversy due to their age difference.
Even though Marques and Miya's world is currently filled with endless bliss, it wasn't always smooth sailing for the couple. Per People, the couple received some criticism for their marriage since Marques married Miya when he was 39 and she was 19.
Article continues below advertisement
Although there are many couples with big age differences, a lot of people threw shade at the Houstons. And Marques even took to Instagram to defend his relationship.
Article continues below advertisement
"With all that's going on in the world, my love life shouldn't be a topic," Marques wrote. "But since it is, let me just give y'all the facts so you don't have to 'allegedly' believe or create rumors. After reading the blog that was published about my fiancée and I, I felt with this situation I needed to speak because this is not music or television, this is my family, my future wife, and my life."
Article continues below advertisement
Marques went on to share that he met Miya in 2018 through a mutual friend at a Jehovah's Witness convention. Marques claims that he and Miya didn't start their relationship until she was legal. From there, the couple moved on and got engaged in March 2019, after five months of dating.
Marques Houston has accumulated a sizable net worth during his time in the entertainment industry.
As of this writing, Celebrity Net Worth reports that Marques has earned a net worth of $5 million. This number is a combination of his work as an actor, songwriter, record producer, film score composer, and producer.
Article continues below advertisement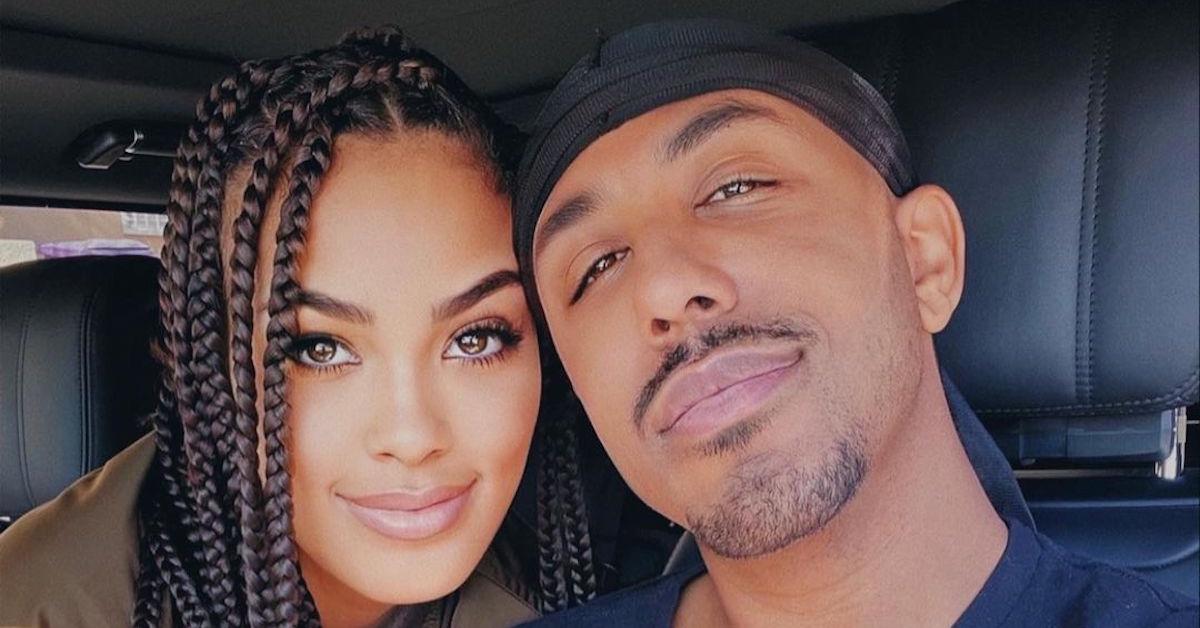 After years of being a child star in Bebe's Kids and the hit sitcome Sister, Sister, Marques focused on his music career with the group Immature. Over the years, he acted in the hit films You Got Served, Fat Albert, and the TV show Cuts. So, it's easy to see why Marques was able to accumulate such a sizeable net worth.
Despite the naysayers, Marques and Miya appear to be very much committed to one another. And with Baby Zara now in the mix, things can only go up from here.
Congratulations to Miya and Marques on their bundle of joy.