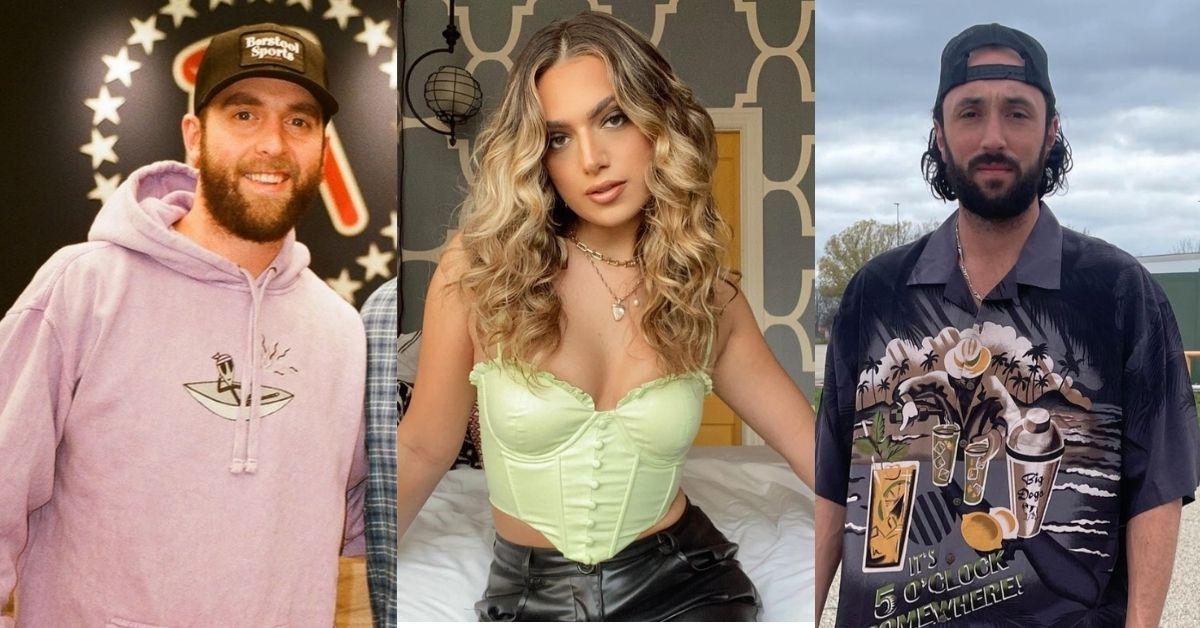 What's Going on With the Barstool Drama Between Hank, Ria, and Marty?
There's a lot of drama going on right now between a few Barstool Sports personalities who have gained a lot of popularity on social media since starting their careers. Matthew Cahill, aka Marty Mush, and Maria Ciuffo, aka Ria, were spotted getting cozy together. The pictures of Marty and Ria have gone viral on Twitter and Reddit.
Article continues below advertisement
Is there a reason a romance between these two is such a big deal? Ria's past relationship with Hank Lockwood makes the situation a lot more complicated. To make matters worse, Hank and Marty were once considered good friends! Ria and Hank allegedly agreed that they wouldn't date co-workers, according to ItsGame7.com. This would mean that her choice to date Marty is going against something she previously agreed to with Hank.
Article continues below advertisement
Here are more details about the Barstool Sports drama between Hank, Ria, and Marty.
Now that Ria is dating Marty, a lot of people are curious to know about what exactly went down between her and Hank. Why did they break up in the first place? According to what Ria explained during a podcast episode of Chicks in the Office, the couple was "heading into different directions."
She talked about the fact that she never really got to experience living a single life since she started dating Hank at the age of 19. They stayed together until she was 24 years old, which means she spent her early 20s tied down in a committed relationship. It doesn't sound like their breakup was super messy, dramatic, or bitter. Now that she's dating Marty, things could become a little more complicated between her and Hank though. Things might also become extremely complicated between Marty and Hank.
Article continues below advertisement
Has Hank spoken up at all about the Barstool drama he is dealing with between Ria and Marty?
While addressing Ria and Marty's budding relationship, Hank tweeted, "I told [Ria] a month ago that my issue was pretty much entirely with her and what I felt were disrespectful actions towards me after dating for four years but that I would have zero problems talking to Marty. He never reached out until yesterday morning."
Article continues below advertisement
The tweet Hank posted has pulled in over 16,000 likes and counting. From Hank's end, this whole thing is obviously a case of lack of communication.
Ria tweeted, "I wasn't going to tweet and just talk about it on [Chicks in the Office] but I have to say at the end of the day I don't regret any decision that I made and I am going to continue being happy. I called Hank and told him and he said he really had no problem with Marty and that his problem was with me."
It looks like from her end, she felt like it was important to prioritize her happiness despite any negative criticism or judgment she might be receiving from social media users. From her perspective, she let Hank know about her relationship with Marty before it became public news; therefore, she doesn't have to feel bad about the situation at all.