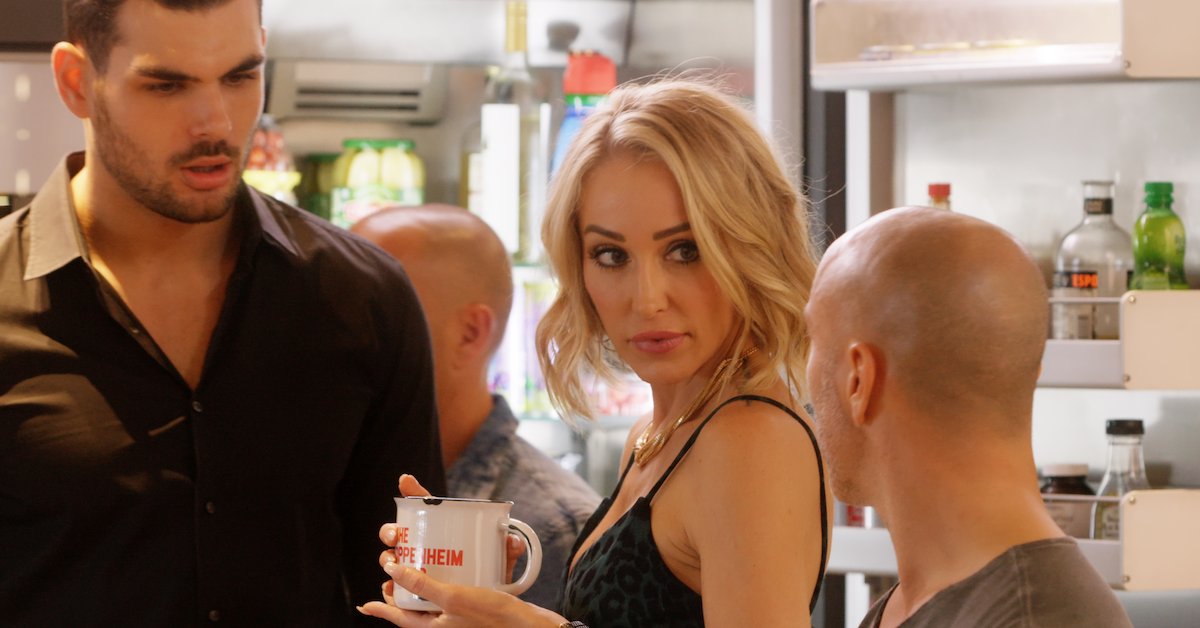 'Selling Sunset's Mary Fitzgerald Asked Her Son to Walk Her Down the Aisle
We were obsessed with Selling Sunset when the first season premiered last year in 2019, but the second season is proving to be even more delightful as we dive deeper into the world of Los Angeles luxury real estate via our group of realtor blondes.
Article continues below advertisement
There have also been several changes since last season — time flies! For one, Amanza Smith has joined the Oppenheim Group, Christine has gotten engaged (she married in December!), and Mary Fitzgerald and her much younger boyfriend Romain are getting hitched.
Indeed, Mary's upcoming nuptials take up a lot of this season's plot. We know that the 39-year-old realtor's fiancé is much younger than her, at 26, which her colleagues are keen to point out whenever they can.
But it turns out that Selling Sunset's Mary also has a son, one who's not much younger than her husband-to-be. Keep reading to learn more about her complicated family.
Article continues below advertisement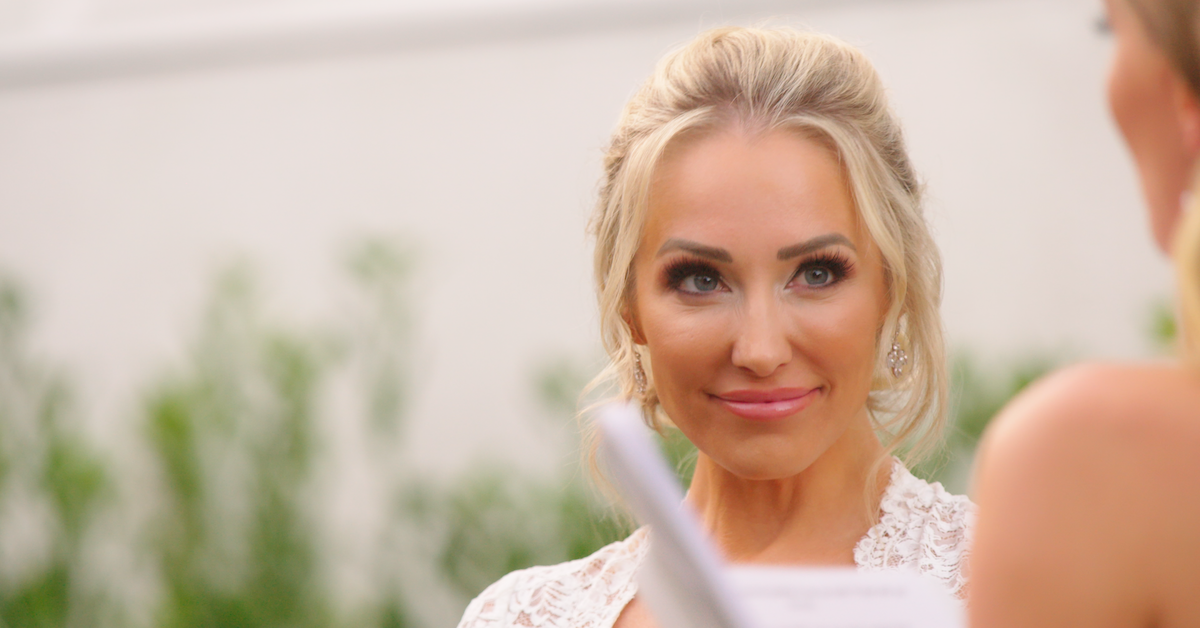 Who is Mary's son?
Over the course of the new season, we've learned that the wedding everyone is gearing up for is actually Mary's third. "I've been married twice before," she says. "My first husband passed away and my second husband, it just didn't work out. It wasn't the right relationship."
Article continues below advertisement
At her bachelorette party, Mary reveals that she got pregnant the first time she had sex at 16. "I did have him when I was very young; I was 16," she says during a confessional.
It turns out her son, who she had at a very young age, is called Austin. He's 21 and sweetly walks Mary down the aisle at her wedding, despite being only four years younger than the groom.
Article continues below advertisement
"I don't see Romain every stepping in as like a father figure," she tells cameras during a confessional, "and Austin doesn't need that, but they get along great."
Article continues below advertisement
Mary sold her wedding venue to a buyer *during* her own wedding.
Talk about "business doesn't sleep!" Mary and Romain tied the knot at a small ceremony in Los Angeles. After their original venue fell through weeks before the ceremony, the real estate agent got pragmatic and decided to hold her bash at a private property, one that a client of Mary's was listing.
And get this: Mary sold the estate that served as the backdrop for her nuptials on that very day. She tells People, "I end up selling my wedding venue on my wedding day, which was amazing: I paused the wedding and sold it in the middle of getting ready."
Article continues below advertisement
"Everyone thought I was out of my mind," the realtor continued, "but I told the seller when he allowed me to book it for the wedding venue that I won't let the wedding planning or doing it there get in the way of selling it!"
Incredible, honestly. Mary and Romain had about 80 guests in attendance, including the cast of Selling Sunset.
Watch their big day unfold on Selling Sunset, now streaming on Netflix.