Masika Kalysha Posted a Fake Kidnapping Video to Promote Her OnlyFans Account — and People Are Pissed
Masika Kalysha posted a video that claimed she was kidnapped, plugging in her OnlyFans account for help. She took it down and claimed she was on set for a show.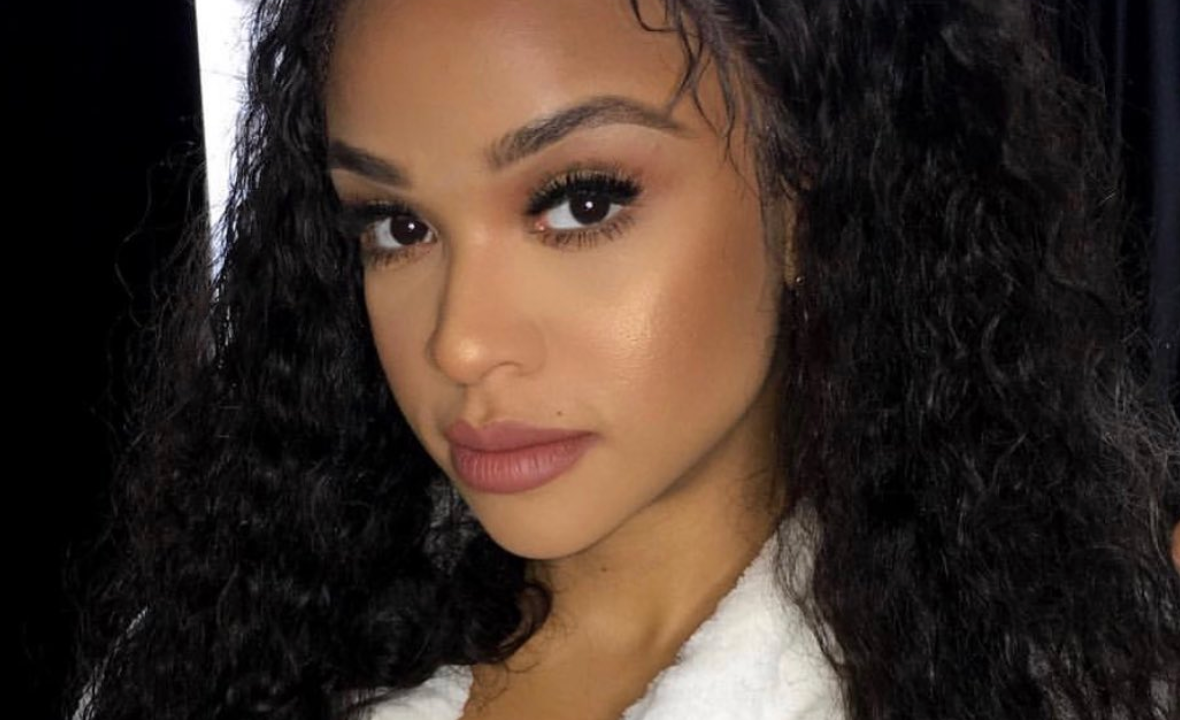 FYI: Before we dive into this, we want readers to understand that the images we're going to show may be upsetting and triggering —but know that Masika Kalysha is completely unharmed, and the bruising she posted is all makeup.
Article continues below advertisement
What happened to Masika Kalysha?
Today, Love & Hip Hop reality star and influencer Masika Kalysha posted an incredibly alarming video on Instagram that has since been deleted. It showed Masika in her underwear, covered in bruises and other bodily injuries. She told fans she'd been kidnapped and needed money, plugging her OnlyFans account "I've been kidnapped. I'm in a warehouse somewhere. Idk where! I'm so scared! They took all my money and they want more! Please! Help me! Subscribe to my only fans and tip me. They're coming!!!!" she said. Except people were quick to point out something felt fishy about the video.
Article continues below advertisement
Masika deleted the video from Instagram and uploaded a new one an hour ago — posting it to the platform as well as Twitter — in which she explained she was just filming for her new show and that the bruises were only makeup. She claimed that she scared people on purpose so that they'd pay more attention, and told followers to support the R.O.S.E. Organization, a non-profit that brings awareness to sex trafficking, homelessness, and drug addiction. She also initially links to the wrong R.O.S.E. Organization Instagram account in her caption (it's the second link, FYI).
Article continues below advertisement
People are rightfully upset, calling her out for exploitation and using real victim and survivor experiences for her own personal gain. Nobody is buying that the reality star posted the video of herself getting "kidnapped" to spread awareness about R.O.S.E. If that were the case, why delete the video, and why ask people to subscribe and tip on OnlyFans?
"What u did was wrong af," one Instagram user wrote in the comments. Another wrote, "You have minimized REAL VICTIMS experiences. 'Now that I have your attention' it was for your only fans. Smh I really hope they cancel you and I don't even like cancel culture." Others are demanding an apology. "Girl this ain't no damn apology.. sorry if you scared us? That shit was beyond pathetic and trashy. You need to apologize to real victims out here," one person tweeted.
Article continues below advertisement
Another wrote, "anyways... how much did you pay that girl in the video to pretend to be a Production Assistant calling you to go "back on set?" idk if you know this but apologizing is free.. woulda been easier just to do that instead of backpedaling sksks ur just embarrassed u got called out." (The Production Assistant the Twitter user is referring to is the voice that calls her back to "set" in her explanation video.)
Article continues below advertisement
As of yet, Masika hasn't admitted the first video was a sham, nor has she apologized. Things like this live on the internet forever, so she really does have some explaining to do. It's true that we all fall on hard times, but to appropriate the experiences of those who have been assaulted in abused in real life is just not okay.
If you need support, The National Sexual Assault Hotline is available 24/7 at 1-800-656-4673. You will be connected with a trained staff member in your area. Or visit RAINN.org to chat online with a support specialist at any time.