What Happened to 'Little People, Big World' Star Matt Roloff's Dad?
Matt Roloff's dad's cause of death: TLC's 'Little People, Big World' is home to Roloff patriarch Matt, who revealed that his father died.
Putting your life in the spotlight and your family at the center of the reality television landscape comes with its obvious hardships. TLC's Little People, Big World has been on the air for a whopping 24 seasons, and there's no concrete sign that it's slowing down. The series follows the Roloff family — several of the members having dwarfism (Matt Roloff, Amy Roloff, their son Zach, and all three of Zach's children) — as they face the struggles of living in a world built for average-sized people.
Article continues below advertisement
Viewers watch them both fail and succeed, and they get an inside look into the juicy Roloff family drama. Now on Season 24, the show has followed Matt and Amy divorcing and finding new partners, along with their kids growing up and starting families of their own.
Unfortunately, Matt lost his beloved father in 2022. Because he's lived his life in the spotlight for over a decade, Matt did what he knew best: He opened up about his dad's death on Instagram. So, what was his dad's cause of death?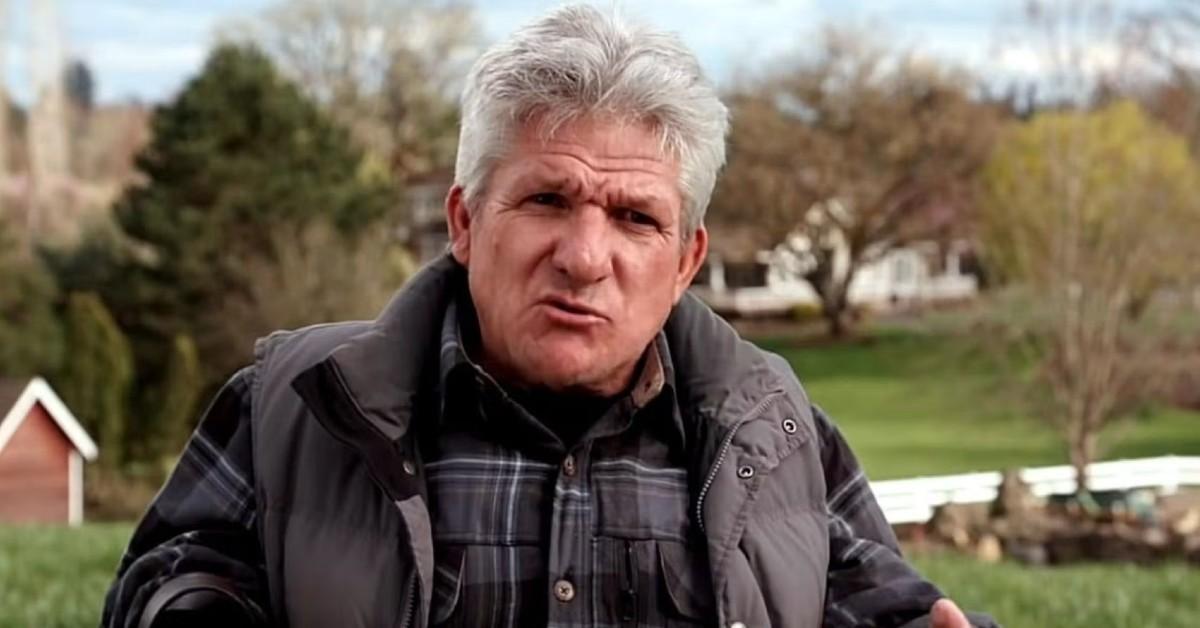 Article continues below advertisement
What is Matt Roloff's dad's cause of death?
"A sad week for the Roloff Family. My dad, affectionately known as 'Papa' to his 10 grandchildren and his 10 great grandkids, peacefully went home to be with his Lord and Savior yesterday evening," Matt Roloff wrote in an Aug. 1, 2022, Instagram post. "Ron was an amazing husband, father, grandfather, great grandfather and inspiration to many. He literally loved people, and anyone who ever came in contact with him knows that!"
"Some of his last words to me were telling me how proud he was of the things I had accomplished … then he quoted, 'My Father's house has many rooms; Jesus said ... I am going there to prepare a place for you. And if I go and prepare a place for you, I will come back and take you to be with me that you also may be where I am. (John 14:2-3),'" he continued.
Ronald "Papa" James Roloff was 84 years old at the time of his death.
Article continues below advertisement
Per People, Matt revealed via social media in July 2021 that his father was suffering with chronic lymphocytic leukemia.
However, on an episode of LPBW that premiered on Nov. 29, 2022, it was revealed that Matt's dad was hospitalized due to complications related to COVID-19. "Caryn and I were down in Arizona because my dad was getting more and more ill," he explained. "After putting up a very big fight for several weeks, he finally succumbed to his lung issues. And he passed away peacefully."
Article continues below advertisement
Matt previously opened up about his parents' health struggles.
"It's truly a scary moment in life when you find out your parents are needing all the prayers they deserve," Matt explained in a July 2021 Instagram post. He seems to use social media to vent about his issues — hey, don't we all?
Article continues below advertisement
"My mom, just 79 years old (Huny), and my dad, 82 years old (Papa), are going through some serious medical challenges ... mom needs more physical therapy after a bad fall. And dad needs serious chemo treatment for CLL blood cancer. Please wish them both speedy recoveries and lots of prayers for the Lord's healing hand to touch them and continue to keep their unbelievable grace and unshakable spirts alive and well … they will endure!" the post continued.
Catch new episodes of Little People, Big World 24 Tuesdays at 9 p.m. EST on TLC and Discovery Plus.