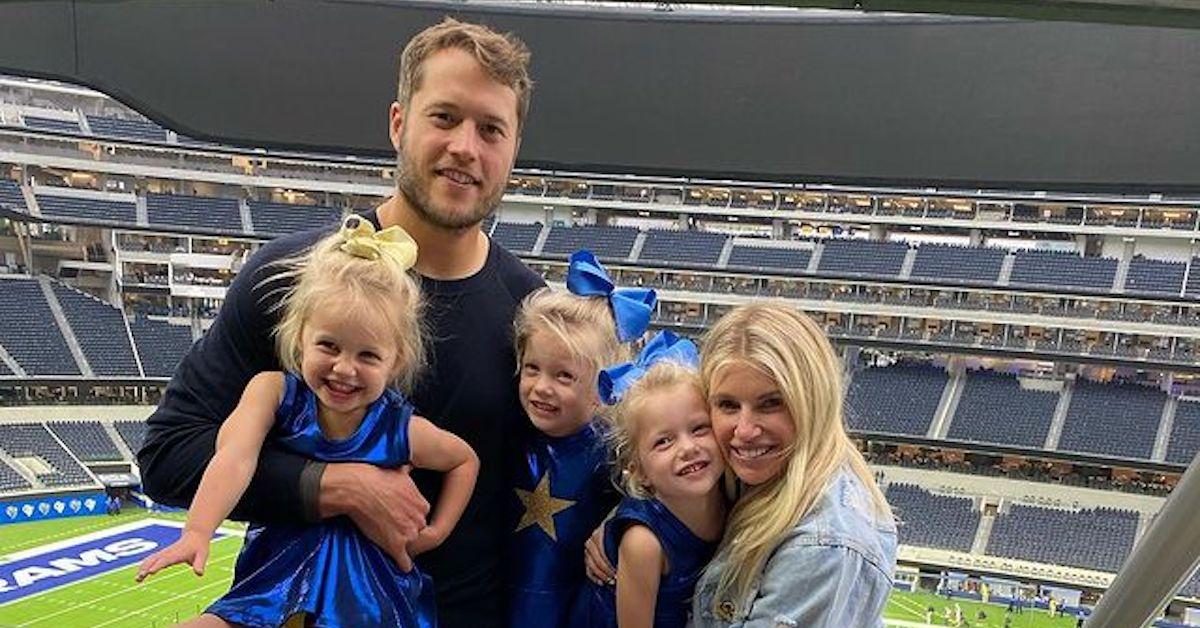 Matthew Stafford and Kelly Stafford Are the Parents of Four Daughters
During his first season as the quarterback of the Los Angeles Rams — and after 12 seasons with the Detroit Lions without a single playoff win — Matthew Stafford is headed to the Super Bowl.
In addition to marking his first-ever appearance in the championship game, Super Bowl LVI will be even sweeter for Matthew because the game will be held at the Rams' home stadium.
Article continues below advertisement
Off the field, the NFL superstar has an enviable personal life as well. Matthew married his college sweetheart, Kelly Stafford (née Hall), in 2015 after the pair met six years earlier at the University of Georgia. Kelly, who is also the sister of Buffalo Bills wide receiver coach Chandler "Chad" Hall, was a cheerleader for the Bulldogs, while Matthew was the quarterback.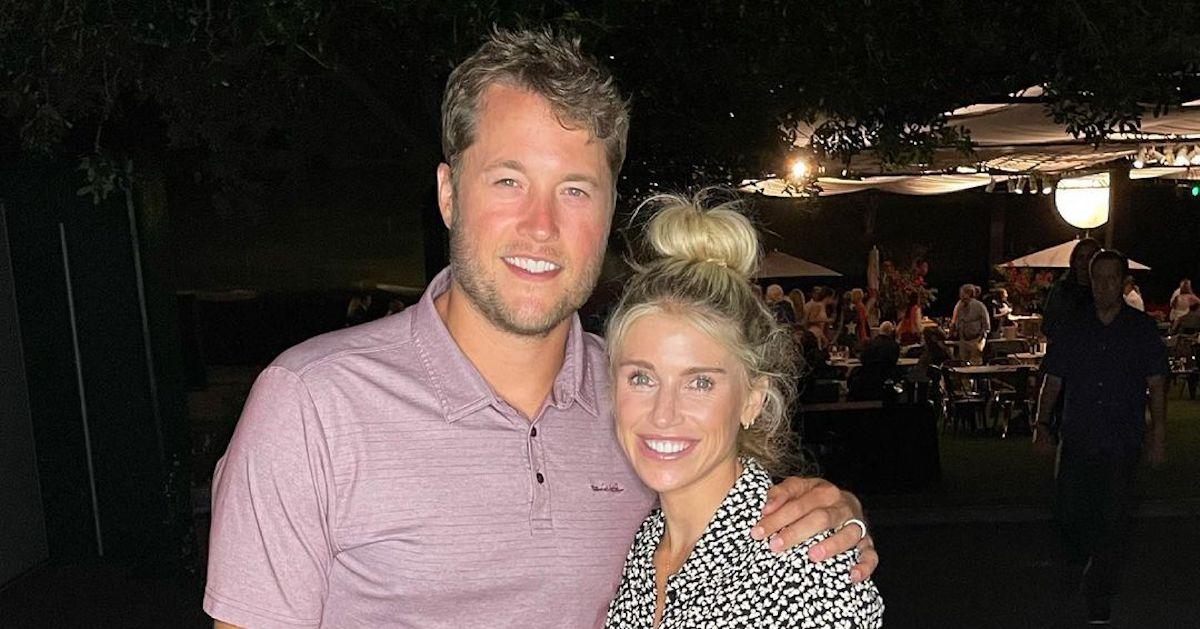 Article continues below advertisement
The couple shares four young kids together, who often cheer Matthew on during his games. Read on to find out more about their family life, including their daughters and Kelly's health battle with a brain tumor.
Kelly and Matthew Stafford have four kids together.
Less than two years after their wedding in April of 2015, Kelly and Matthew welcomed twin daughters together, Chandler and Sawyer. Chandler is named after Kelly's older brother, Chad.
Their third daughter, Hunter Hope, was born in the summer of 2018. While Matthew was still playing for the Detroit Lions, Kelly underwent a 12-hour surgery for a benign brain tumor that was sitting on her cranial nerves in April of 2019.
Article continues below advertisement
After Kelly's intense surgery, Matthew took some time away from the Lions to aid his wife in her recovery.
"Matthew was incredible during the whole process. He was literally by my side at every step. I had exercises I needed to do — some of them were seemingly simple, like shaking my head left and right, and Matthew helped me through all of it," Kelly wrote in an essay for ESPN.
Article continues below advertisement
Kelly had to learn how to walk again, and she wasn't able to see her three daughters for two weeks. In her ESPN essay, Kelly noted that it would take a year for her to feel "symptom-free."
She gave birth to her fourth daughter with the NFL quarterback in June of 2020. The pair named their youngest child Tyler. While Matthew does not have any social media, Kelly is active online. She often shares photos with Matthew and their four children on Instagram.
Matthew Stafford's wife, Kelly Stafford, hosts 'The Morning After' podcast.
After Kelly finishes cheering her husband on at the SoFi Stadium in Los Angeles, she records episodes of her podcast, The Morning After with Kelly Stafford.
The mom of four started the podcast in September of 2021, after her husband was traded to the Rams. She often records new episodes shortly after Matthew plays, and she reflects on the games, as well as the latest goings-on in her own personal life.
You can stream Kelly's series on all major podcasting platforms, and Super Bowl LVI will kick off on Sunday, Feb. 13 at 6:30 p.m. ET.