Matty Healy Faces Backlash From Fans for a Recent Nazi Salute on Stage
What's the true reasoning behind The 1975 member Matty Healy doing a Nazi salute during a recent live performance? Here's what we know.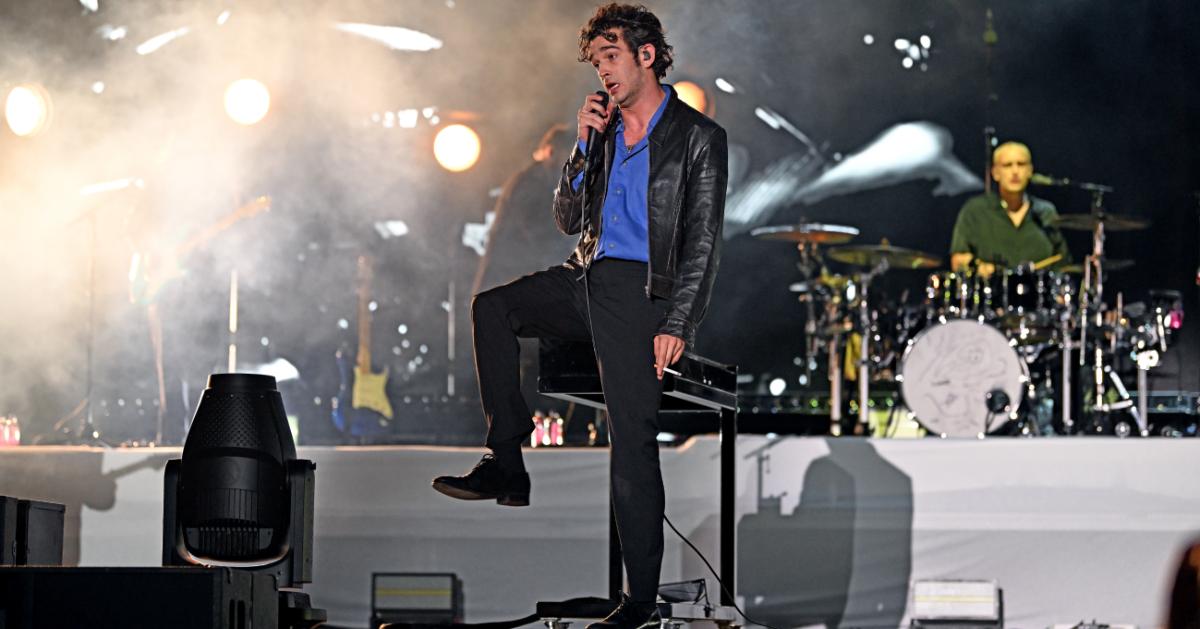 If you're a fan of The 1975, you're as familiar as can be with Matty Healy's larger-than-life stage presence. The band's frontman surely puts his all into his live performances, but his actions on stage sometimes catch some bad wind from fans who don't fully understand them.
Article continues below advertisement
Case-in-point: the recent viral instances during The 1975's 2022–2023 tour run that have seen Matty do everything from apparently throw up a Nazi salute to even kissing random fans on stage. With that being said, what exactly is going on with the star? Why did he do a Nazi salute during his concert? Keep reading to find out.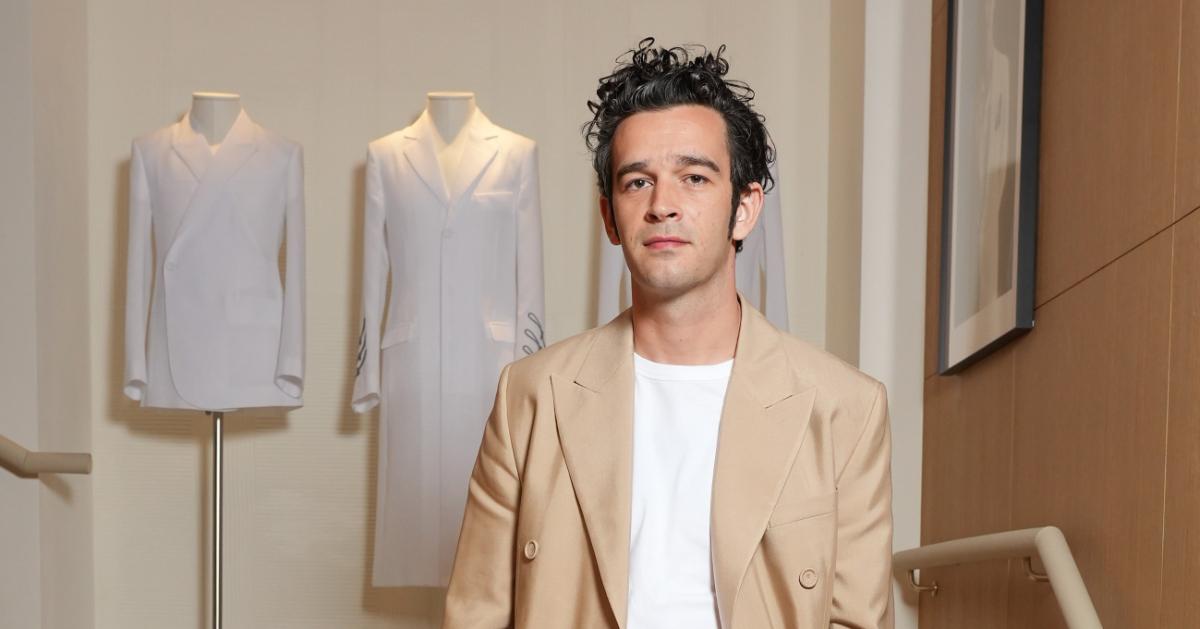 Article continues below advertisement
Why did Matty Healy do a Nazi salute while on stage?
If seeing the lead singer of The 1975 saluting Nazis wasn't exactly on your yearly bingo card, you'd be like the rest of us. In a viral TikTok from a recent performance, Matty can be seen clearly doing a Nazi salute. Although the action is unapologetically crass and off-putting, Matty's salute to the party founded by Adolf Hitler doesn't seem to have to do with personal support of Nazism. Instead, it was a quip at a fellow artist who has openly expressed affinity for Nazis: Ye, aka Kanye West.
Article continues below advertisement
Indeed, while performing their hit track "Love It If We Made It," Matty was singing the famous line "Thank you, Kanye, very cool," when he quickly threw up a Nazi salute, an apparent mockery of Ye's recent support of Hitler and his party. (Check out this video for a detailed breakdown on the meaning of "Love It If We Made It.")
Regardless of Matty's intent, many fans were angered by his doing the salute and took to social media to express it.
Article continues below advertisement
One Twitter user wrote, "No because why is that Matty Healy dude doing nazi salutes on stage?"
"At this point, if you're a Matty Healy, or 1975 fan…I need y'all to f--k off. THE NAZI SALUTE A COUPLE DAYS BEFORE HOLOCAUST REMEMBRANCE DAY??? ARE YOU F--KING JOKING???? Matty Healy get help," chimed in another user.
Matty Healy has also been kissing fans during his live performances.
If the Nazi salute wasn't enough to rile people up, Matty has apparently been a big fan of kissing his fans as of late. Clips shared throughout The 1975's most recent tour have seen the star bringing both men and women on stage to kiss during his performance. It's worth mentioning that Matty has established consent with each person he brought on stage before kissing them, but the act has drawn a lot of attention online nonetheless.
Article continues below advertisement
In an interview with S--t You Should Care About, a fan named Isabella who kissed Matty said that the singer told her "we don't have to snog if you don't want to" before she fully consented to the kiss.
Another fan named Austin echoed the sentiment on Twitter, writing that his kiss with Matty was "an insane experience" which "made [him] feel something [he] couldn't fully put into words."