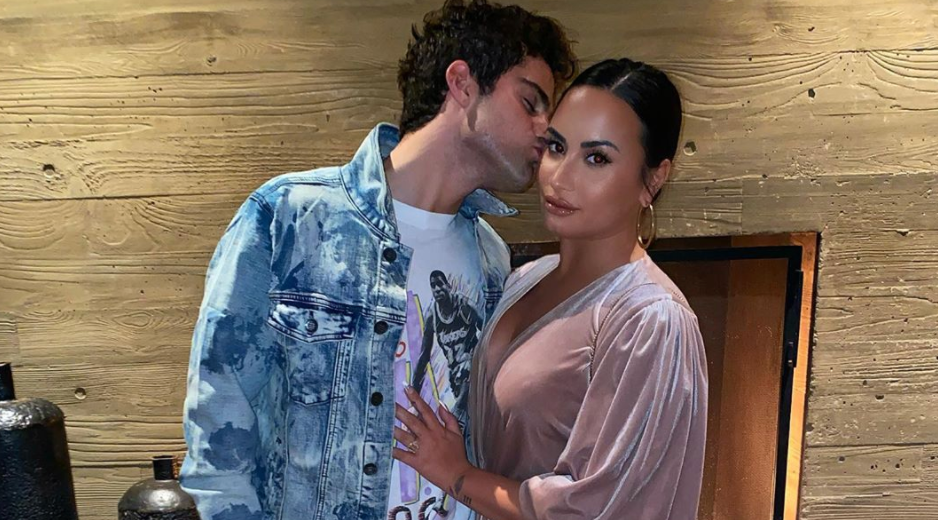 Demi's (Alleged) Ex Max Ehrich's Tweets About Selena Gomez Are Super Cringe-Worthy
It's been reported that Demi Lovato and fiancé Max Ehrich have canceled their engagement and that they've allegedly broken up. "It was a tough decision, but Demi and Max have decided to go their separate ways to focus on their respective careers," a source told PEOPLE. Demi had announced the two were engaged in an Instagram post back in July, addressing Max by writing, "I knew I loved you the moment I met you."
Article continues below advertisement
It looks like things between Demi and Max drastically changed in the last two months. Some people are speculating the breakup has to do with Max's old flirty tweets and sentiments about Selena Gomez, a person with whom Demi has had a tumultuous relationship throughout the years. Demi claimed Max's adoring tweets were fake, but fans aren't so sure.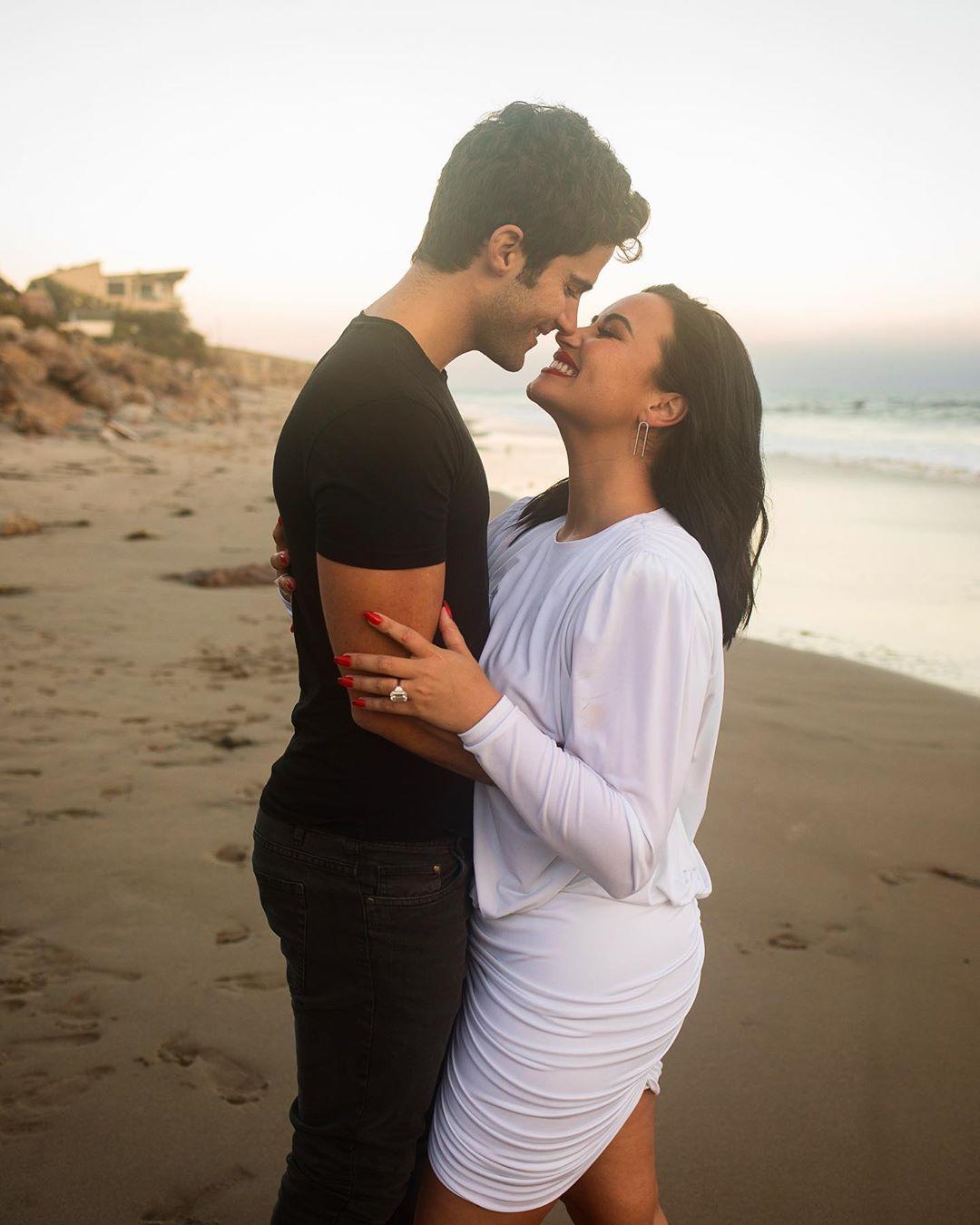 Article continues below advertisement
What were Max Ehrich's tweets?
It's difficult to confirm, since Max has since deleted his Twitter account, but via screengrabs, the tweets (from 2018, although one looks like it's more recent) say he wants to marry Selena Gomez. "I'm going to marry @SelenaGomez," one reads. Another is a retweet, with Max reacting with heart-eyes and a laughing emoji to a tweet that shows a photo of Selena and says "Your wife." And another is Max replying to professional boxer Ryan Garcia's tweet about marrying Selena, with Max writing, "You'd have to fight me first."
Article continues below advertisement
Not only are there tweets, but there's an Instagram Live, in which Max basically gushes about Selena for about a minute-and-a-half, telling his audience how much he respects Selena, and how he's had a crush on her for a while. Cringe!
Article continues below advertisement
"I think she's an extremely, extremely, extremely talented girl, and I've actually had a major crush on her since 2010. And I — my teenage self, like, said it in an interview as well, so it's kind of been this ongoing thing, but then like obviously I put it out on Twitter, and I didn't even realize that would catch like — that people would take, that, like, seriously."
He added, "What she stands for, charity-wise, just being an activist, she just has a great heart. Her heart is in the right place. She loves Jesus. She loves God. She's just like, she's an angel, and I love her, but on top of that, I respect her musically and I want to make music with her. Okay? I want to make a song with her and put out a song."
Article continues below advertisement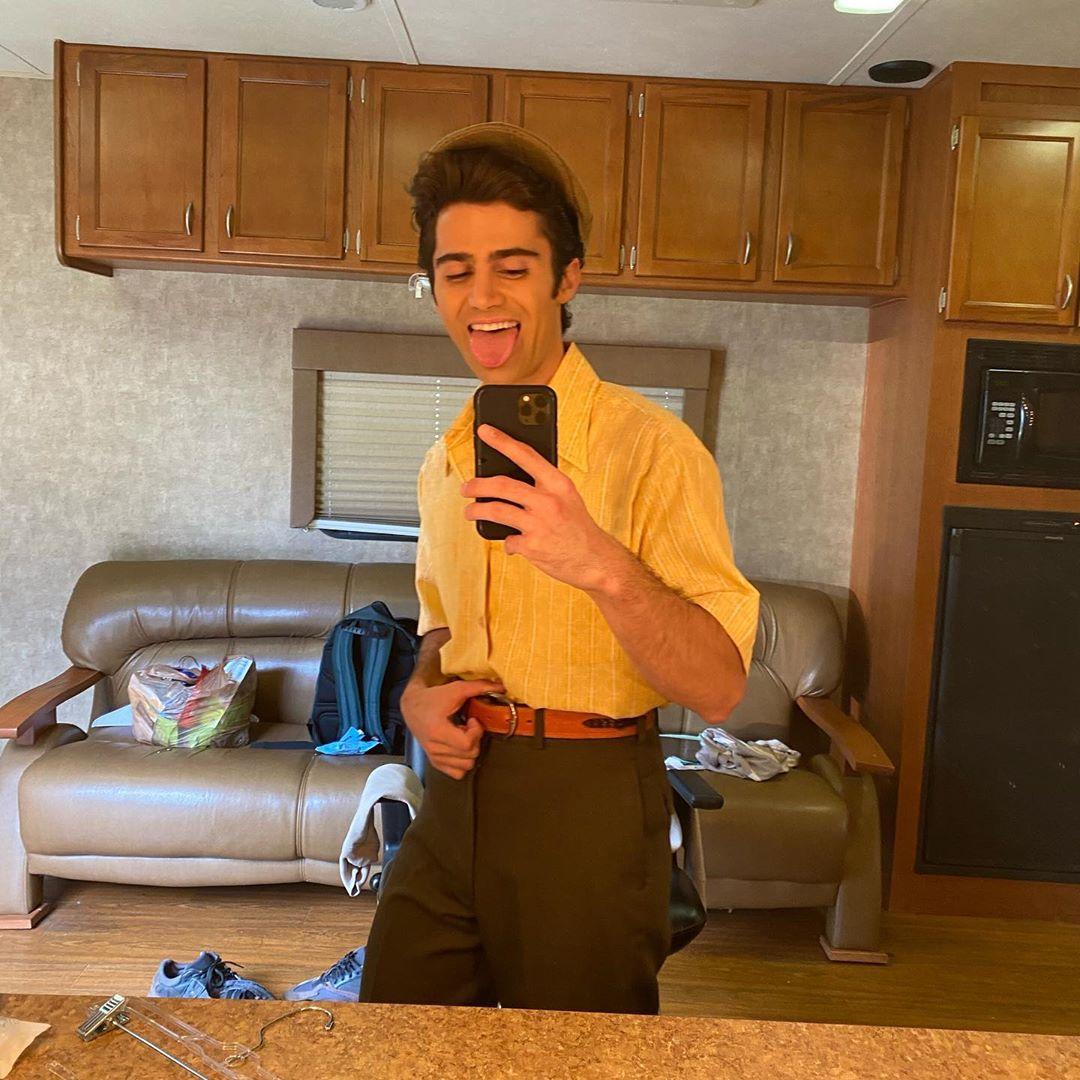 While some fans are brushing this off as a "childhood crush," many are disturbed by the fact that Selena isn't the first female celeb whom Max has gushed over publicly. Some of the comments seem to be extremely recent — as in, a couple months before proposing to Demi. "max ehrich is a creep that has tried to get famous women's attention for years (especially selena gomez) he is a clout chaser and was even commenting on many other women's posts a few days before he got with his fiancé, demi lovato," one person tweeted, sharing some screengrabs of Max's alleged comments.
Article continues below advertisement
Another Twitter user points out Max tried the same thing with Madison Beer.
Article continues below advertisement
In response to all of this, Demi posted a long response on her Stories, writing:
"It's really sad when people FAKE images to put women against each other. If women have conflict that's between them NOT YOU. Secondly, don't y'all have more important sh*t to write about in 2020??? I challenge any tabloid that dares to type my name to mention Breonna Taylor and the fact that her murderers still haven't been arrested. WRITE ABOUT THAT.
But then I stop and think...it's hella rude but damn.. I get it. And I don't wanna look at what's really happening in the world either but WE HAVE TO," Demi continued, pivoting the conversation more towards social justice versus her personal life and relationship with Max.
Article continues below advertisement
Since the report of Demi and Max breaking up, Demi hasn't posted anything about Max. Seven hours ago, she promoted her partnership with virtual therapy company Talkspace.
Ultimately, if the breakup is true, we hope Demi is taking care of herself.