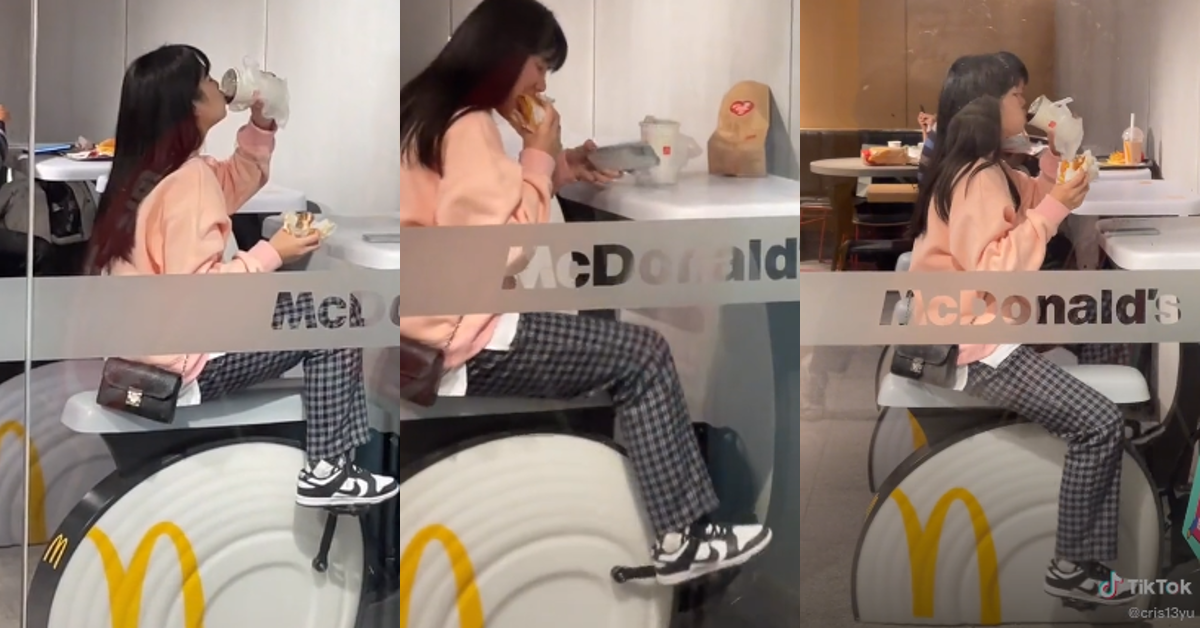 McDonald's Exercise Bikes Will Let You Burn off Your Meal as You're Eating It
A McDonald's is going viral after this TikToker uploaded footage of customers using exercise bike seats so they can burn off calories while they eat.
Science shows that daily cardiovascular exercise has a ton of benefits, even if extended sweat sessions aren't as fun as lifting weights or as comfortable as just sitting on the couch and binge-watching your favorite show.
But finding time to get your steps in can be a tall order for some folks, but of course there are ways around that.
Article continues below advertisement
Commuting via bicycle is one solution, but that's not always viable. And while there are plenty of fitness instructors who can show you how to do a home workout with little to no equipment, maybe the motivation isn't there. Or maybe you're a fan of fast food who's looking to fit in exercise while indulging in your favorite treats?
Well, McDonald's, at least one specific location, has got you covered. A now-viral TikTok video shows a Mickey D's franchise that has installed McExercise bikes for its dine-in customers. Yes, seriously.
The clip shows a man and a woman enjoying some grub while occasionally pedaling throughout their meal.
Article continues below advertisement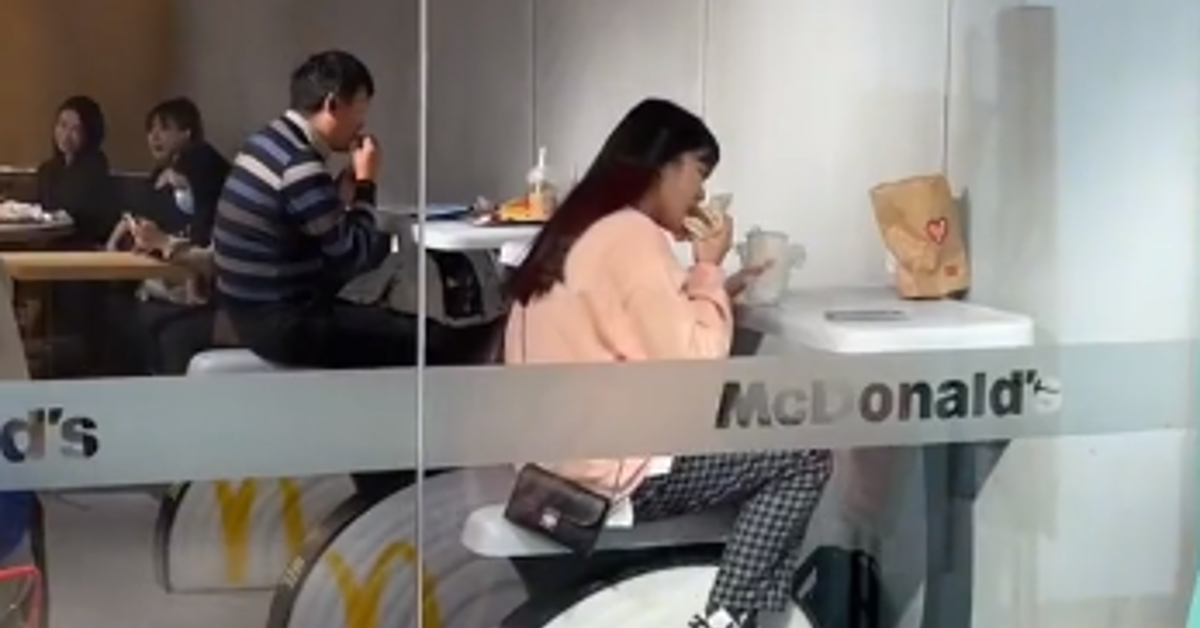 Now, the idea of working up a sweat while chowing down on a cheeseburger might not seem that appealing to some people. And if you've got yourself some McNuggets, you might have a hard time dipping them into sweet-and-sour if you're going for a personal best.
Article continues below advertisement
But even if you manage to burn off 50 calories while eating, isn't that better than nothing?
That's what some McDonald's restaurants in China probably figured after introducing the new seating option to customers. Recent studies have shown that obesity is on the rise in China, with 5-6 percent of the general population being classified as obese. In some cities where fast food is popular, that rate is as high as 50 percent.

Article continues below advertisement
If you wanted to burn off a Big Mac, however, research shows that you'll have to perform between 42 and 51 minutes of cardiovascular exercise, which either defeats the purpose or brings a whole new meaning to the definition of "fast food."

Article continues below advertisement
The Daily Mail also writes that if you're eating an entire Big Mac meal, which has about 1,080 calories (depending on the beverage you get), you'd need to pedal between 13.5 and 27 miles just to break even.

Article continues below advertisement
As of this writing, the TikTok clip has amassed over 2 million likes with nearly 40,000 comments.
Some quipped that eating while working out is a lot like using your phone while charging, while others stated the obvious: Even with a bit of exercise thrown in, eating McD's is still going to lead to consuming more calories than you're working off.

Article continues below advertisement
Others pointed out that eating while doing cardio is potentially bad for your digestive system. There are actually studies that indicate working out on a full stomach isn't a good idea.
What do you think? Would you want some of these exercise bikes in your local McDonald's? Or would you rather keep your workout separate from your fast food?