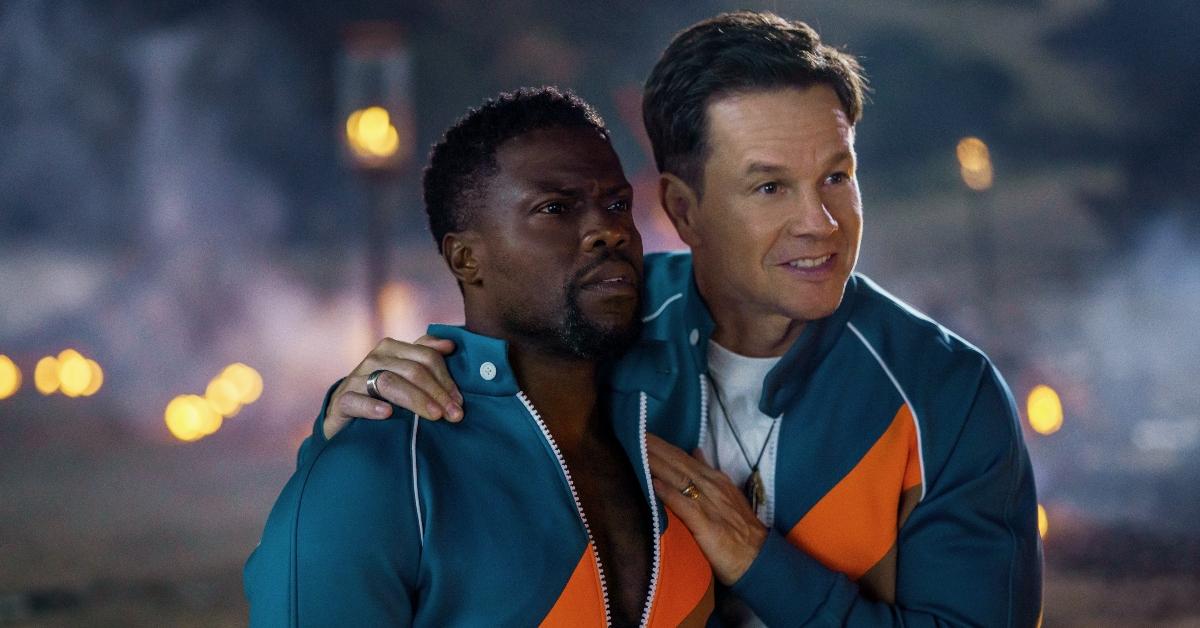 'Me Time' Director John Hamburg Talks Kevin Hart's Comedic Tone in New Netflix Film (EXCLUSIVE)
Actors Kevin Hart and Mark Walburg team up for the family-friendly Netflix comedy Me Time.
Kevin plays the role of Sonny Fisher, a stay-at-home dad who reconnects with his childhood best friend Huck (Mark) for a wild weekend. Though these two longtime friends couldn't be more different, Sonny's conservative personality combined with Huck's "free-spirit" attitude leads these two on a hilarious journey.
Article continues below advertisement
Writer and director John Hamburg spoke exclusively with Distractify about working alongside the comedian to develop Sonny's persona. With Kevin in the driver's seat, the Along Came Polly writer revealed that he had extensive conversations with the actor to fit Kevin's "specific voice." Keep reading to find out more!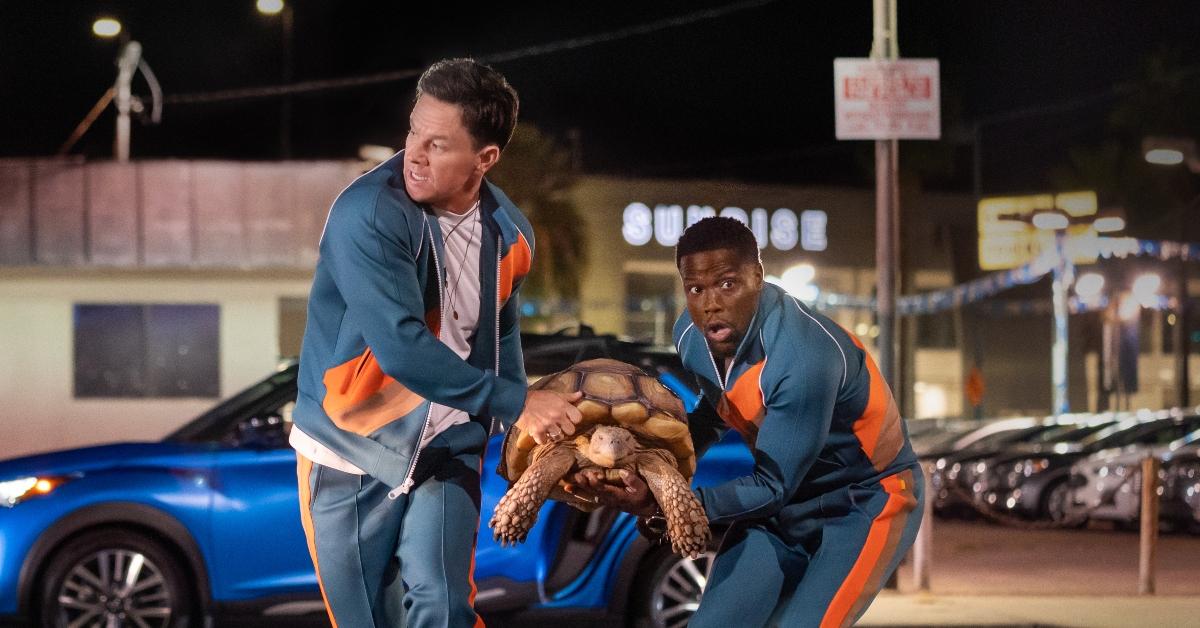 Article continues below advertisement
Netflix's 'Me Time' director opens up about Kevin Hart's movie-making process.
John — who has written iconic comedy films such as Meet the Fockers, Zoolander, and Along Came Polly — told us that when he gets an idea for one of his films, he tries to write characters that are "as real as possible without even thinking" about the actors that will sign on to the project.
After previously working with Kevin on Night School, John felt like he would be "perfect" to play the role of Sonny.
"Once he got on board, there was a big rewrite with Kevin, and [him and I] would have these long phone conversations, and I would just be typing as quickly as I could because he's so funny," John said.
Since Kevin's style of comedy is to "riff in a million different directions," the director laughed, telling us that "they were some of the funniest phone conversations."
Article continues below advertisement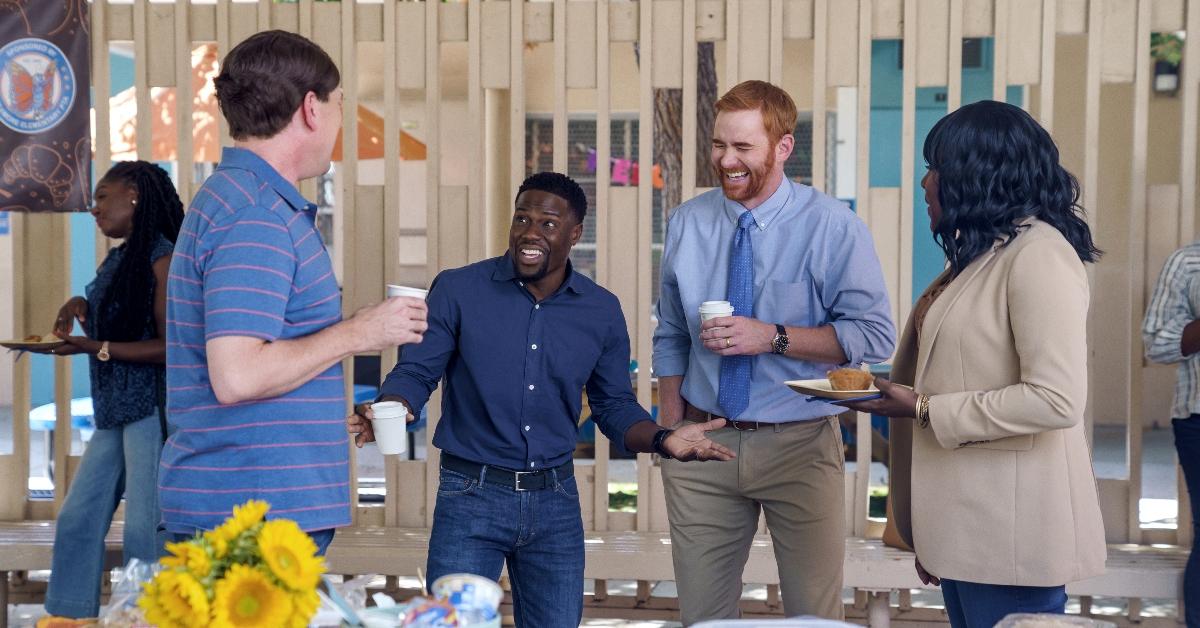 John admitted that after Kevin was attached to the project, the dialogue in the script was changed. "Kevin has such a specific voice that, for whatever reason, I think he and I work well together and I was able to capture it," he said.
As for Mark, the duo approached the actor to play the role of "wannabe George Clooney," Huck. Though the internet can't stop talking about Mark's nude scene in the film, John told us that it's the "little things" that Mark added to his character that really made them laugh, such as when Mark calls someone "stupid" in the film.
"That cracked Kevin and myself up," John laughed.
Article continues below advertisement
Netflix's 'Me Time' cast Ilia Isorelýs Paulino and Andrew Santino talk improved and funny moments on set.
The hilarity of Me Time comes from not just John's writing and Kevin's oneliners, but the supporting cast's improved moments and comedic timing.
"John likes to keep a very loose set and he's very trusting of his actors," actress Ilia Isorelýs Paulino told us. "If you have an idea, where you have an impulse, you know, it's just like balls to the wall. Just go," she said when asked about improvised lines in the movie.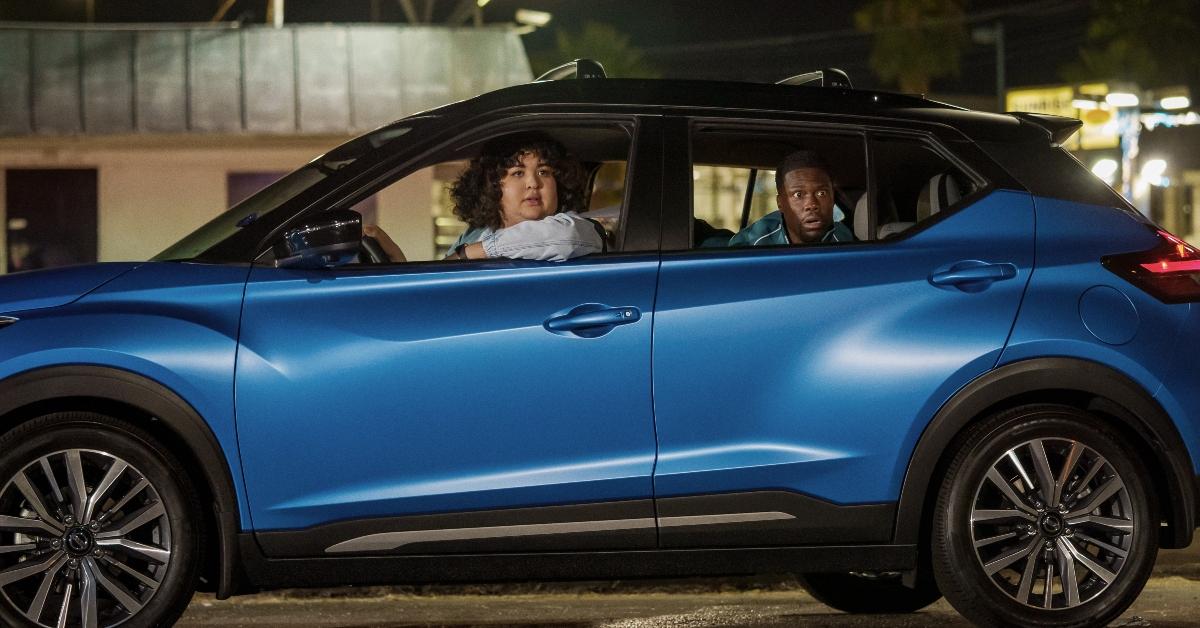 Article continues below advertisement
For Andrew Santino, the actor specifically remembers a scene in which his character has to blame his son for telling a lie. "The poor kid actor didn't know that I'd be calling him out," he said, adding, "His face was so genuine. ... I put him on the spot."
Throughout his performance, Andrew claimed that he channeled "all the dads out there who are dorks but think they're cool."
With so many hysterical one-liners, it's easy to imagine the cast laughing and breaking character while filming scenes together.
As for who was the first person to break on set, Ilia shared that Kevin is the one that "breaks the most." Adding, "He'll laugh at his own joke ... he's a funny dude."
Me Time is available to stream on Netflix on Aug. 26.