Man Forms Meat-Eaters Club at Work to Get Back at Vegan Coworker
She excluded meat-eaters from her dinner club, so he decided to form a club and exclude those who don't eat meat.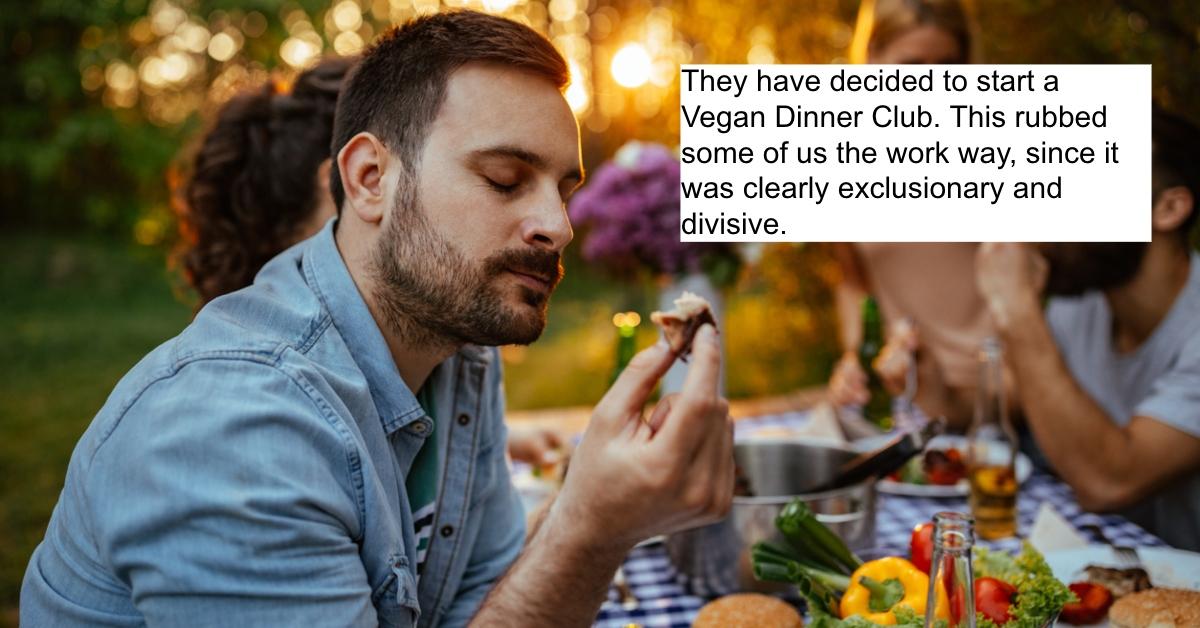 It's not every day "Am I the A-hole?" offers us a legitimate dilemma. But this one has actually garnered an array of opinions. OP explains that he works in an office, and that management has encouraged employees to form "lifestyle" clubs.
Article continues below advertisement
There's a Book Club, a Movie Lovers Club, etc. He writes that they are free to join but supported and subsidized by the company, which makes them appealing ventures for many employees. All you have to do to form one of these clubs is to have at least five members, write a statement of purpose, and get approval from HR and upper management.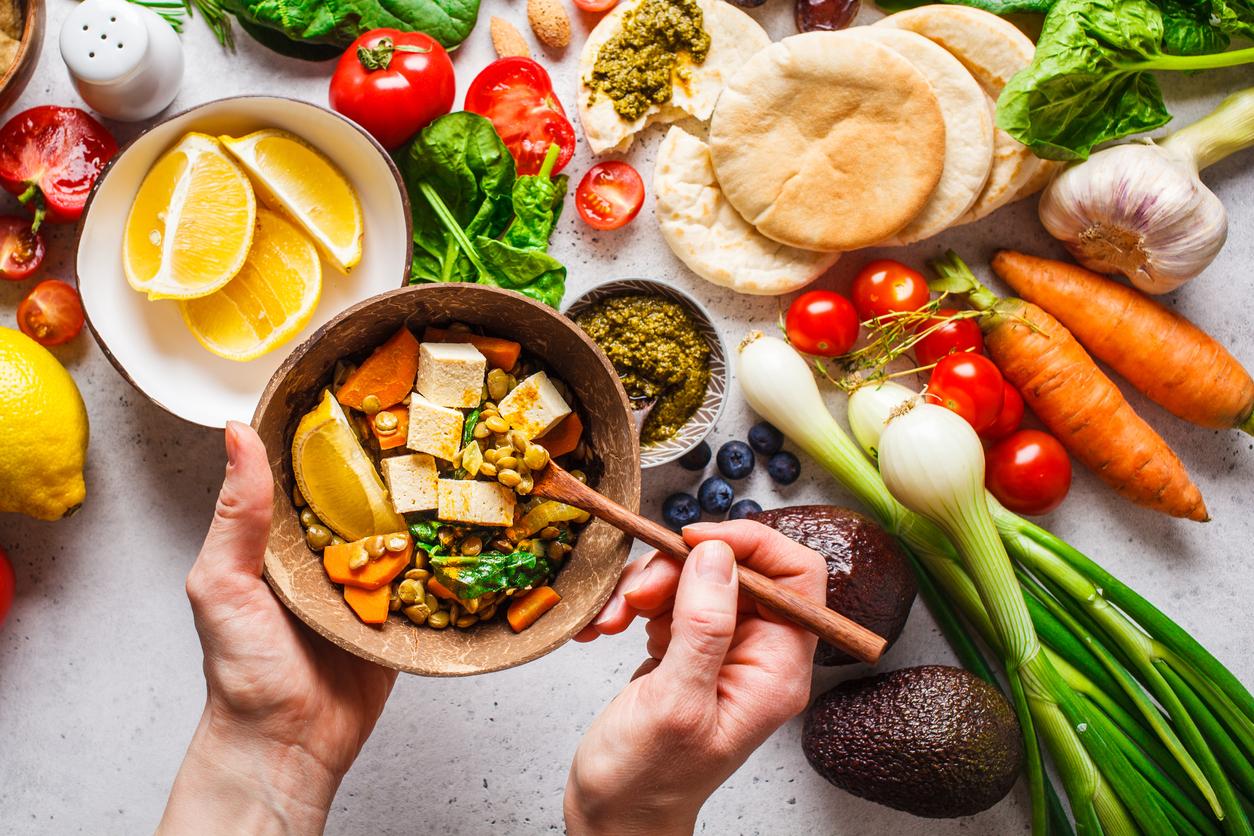 Article continues below advertisement
OP has a colleague he calls Jane who decided to start a Vegan Dinner Club. While no one has an issue with this, OP has a problem because the rules of the club state that only vegetarians, vegans, and pescatarians are welcome. Meat eaters are not allowed in the club even if they want to just start to explore the world of vegan eating.
Several coworkers were upset about how exclusionary the club was. So OP and some other coworkers started a Burger and Steak Club for meat eaters only. They want to try a different burger or steak restaurant every week. "In our statement of purpose," OP writes, "we stated that only meat-eaters couple apply, due to this being both a culinary and lifestyle club."
Article continues below advertisement
Vegan Dinner Club members were not happy about this and complained about the Burger and Steak Club. But HR approved the club, and every week, OP and friends gather to eat meat. Now, Jane refuses to talk to OP and will only talk to the people in her Vegan Dinner Club. There's a huge divide in the office now.
OP wants to know if he's wrong for creating the Burger and Steak Club. While many agreed that this is not the most mature way for a bunch of professional adults to handle anything, there were some different opinions about who is actually in the wrong here.
Article continues below advertisement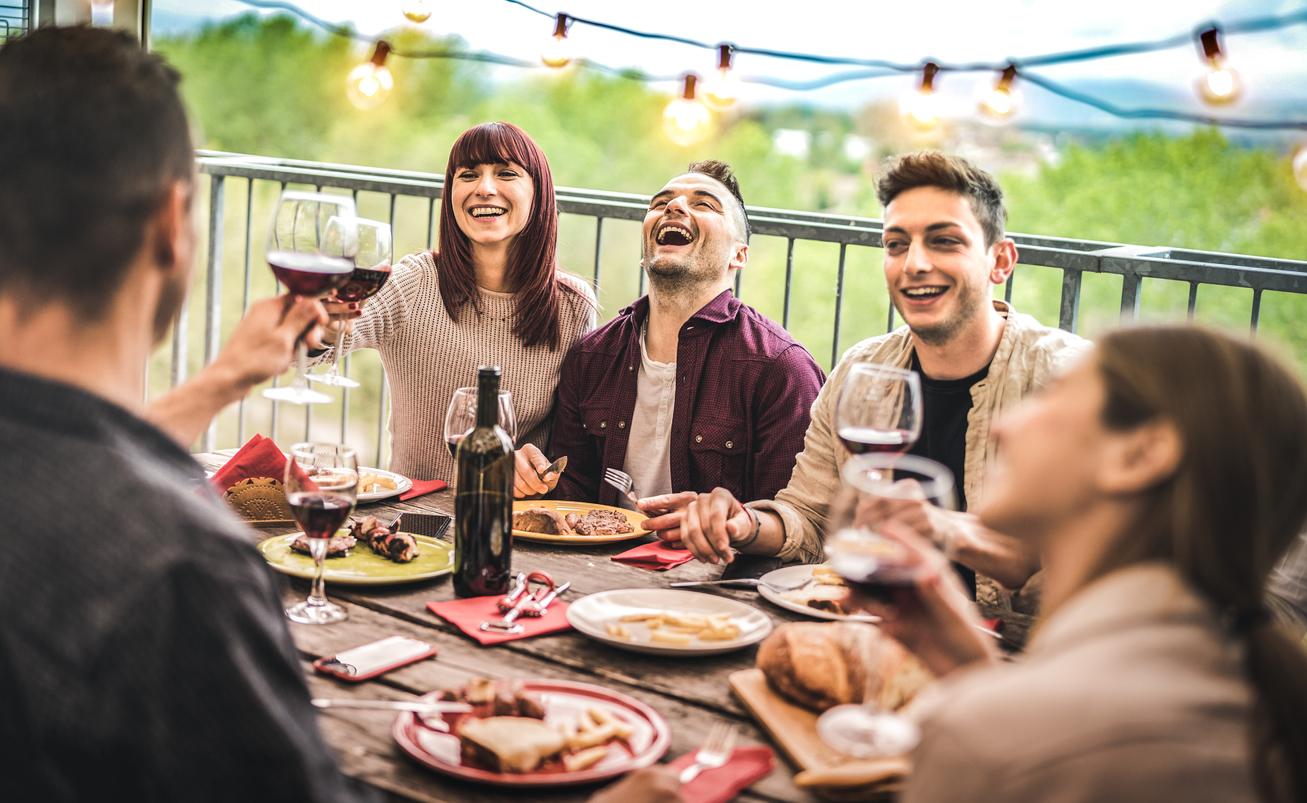 Some think that Jane is at fault here. If she didn't make her Vegan Dinner Club so exclusionary in the first place, OP would have never felt compelled to create the Burger and Steak Club.
Article continues below advertisement
"I don't get the logic," one person wrote. "If anyone wants to willingly join a vegan club and see vegan food up close, would that not be more beneficial than simply excluding non-vegans?" They have a point.
Still, someone else thinks that HR is in the wrong here. "By approving the first club they created a division amongst employees..." a commenter wrote. "I would say two wrongs don't make a right so you countering their group with yours was petty but HR should have never allowed exclusionary clubs."
Article continues below advertisement
HR is supposed to facilitate interactions in the workplace. They should have encouraged the Vegan Club to allow anyone who is interested in learning more about vegan food into the club.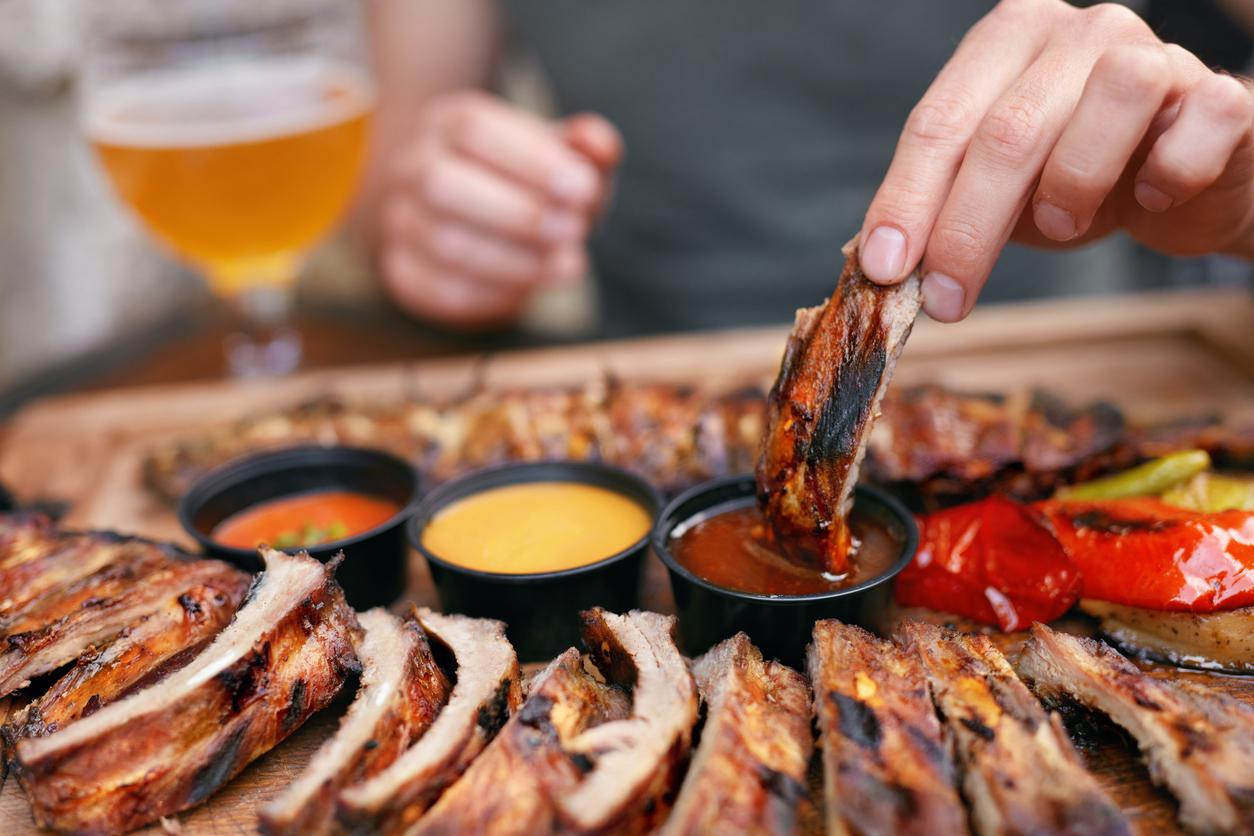 Article continues below advertisement
Still, others very strongly believe OP was wrong. "Your club seems like it was made to 'make a point' to them," one person wrote. "If it wasn't and you actually cared about 'burger and steak' then you know very well that you wouldn't have any need to go out of your way to state that 'only meat eaters could apply.'"
Vegans and non-vegans really need to learn how to get along. If you think you're better than someone else because you don't eat animal products, you need to get off your high horse. If you create a rival club to get back at your exclusionary vegan coworker, you're only stooping to their level.