Dashcam Catches Mechanic Driving Customer's BMW 113 MPH and Running Red Lights
A BMW driver noticed his car's stereo system wasn't working after an employee drove his car, then he checked his dash cam.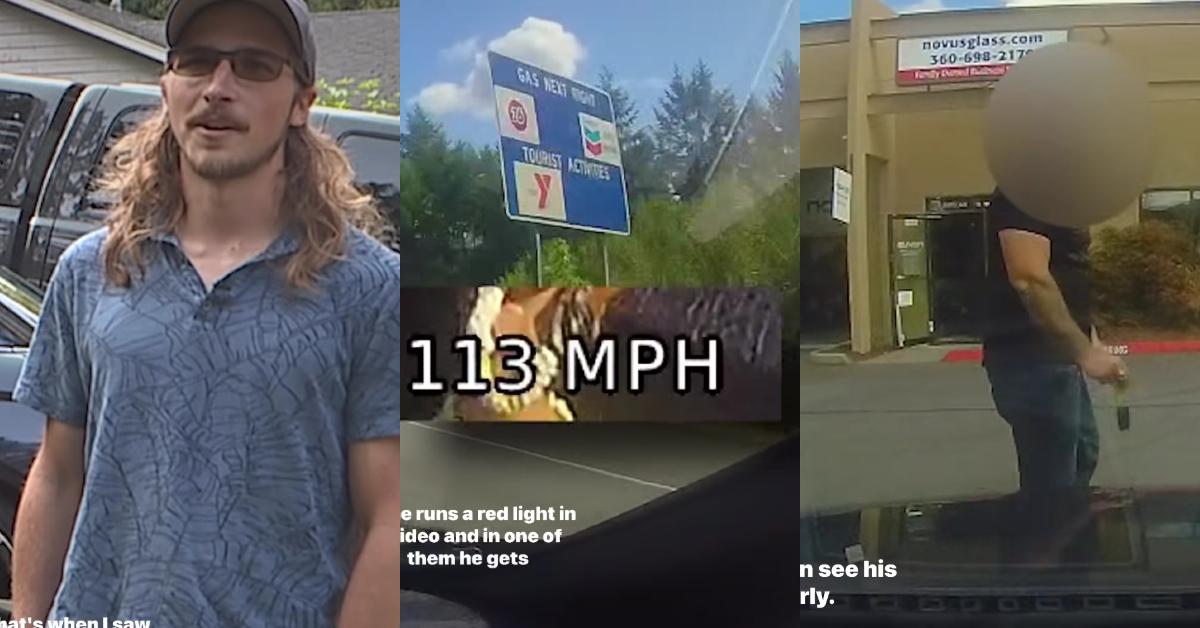 If you own a car, it's probably a good idea to get yourself a dash cam and a decent amount of storage on that bad boy to save footage of any potentially gnarly things that happen when you're on the road.
Article continues below advertisement
Riding on the highway behind an aggressive brake checker that causes a fender bender? A dash cam can help exonerate you. Or if you drive for Uber or Lyft and you get a passenger who re-creates the Rick James couch scene from Chappelle Show? Dashcam.
It's also a pretty nifty tool to help keep the folks who work on your car honest, ensuring that they don't go out of their way to mess with your whip or take certain liberties with your vehicle, like going on joyrides, and connecting their phone to your speaker system, blaring the music so loudly that it messes it up.
Article continues below advertisement
This is exactly what happened to Mason Berger of Silverdale, Wash. who brought his vehicle to The Wrench auto shop, according to local news outlet Fox 13 Seattle.
Article continues below advertisement
He brought his BMW in to get some work done, and upon receiving the car back, he wanted to test it out to see how it drove, but noticed something was off about the stereo: it was broken.
When he spoke to the shop mechanic about the issue, he was told that they didn't have anything to do with that and there was nothing they could do to fix it.
Article continues below advertisement
However, when fidgeting with his stereo system, Berger noticed that another person's smartphone was connected to it, so he decided to check his dashcam footage.
He told Fox 13 what he found on the camera's recordings: "That's when I saw about 11 videos of him driving erratically, playing his music full blast. There's three videos where he went over 100 miles an hour, topping out at 113. He runs a red light in a video, and in one of them he gets out, and you see his face clearly."
Article continues below advertisement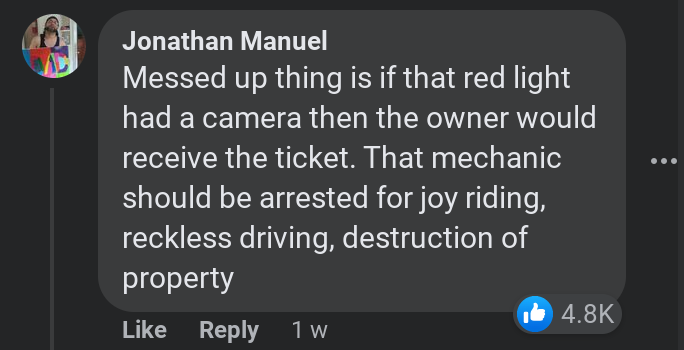 The shop charged him $2,500 to fix his whip, but Berger had to pay $850 elsewhere in order to service his stereo system to get it up and running again.
Article continues below advertisement
The BMW owner showed the dashcam footage to the mechanic who purportedly told Berger that he'd pay him for the damage done to his whip, but says he hasn't heard back from the auto tech.
"It's been a battle ever since to hear back from him. It's been about two weeks now since he would pay me back," Berger told Fox 13, and the outlet was able to get in touch with a representative from The Wrench, and was told by management that they wouldn't be "extorted."
Article continues below advertisement
Thye did acknowledge that Berger's claims about the employee were true and that the worker shouldn't have driven his car in that matter or play his music as loudly as he did. However, the auto shop said that they contacted the business that repaired the stereo to find out if an "amp" could've been blown by the radio being played at full blast.
Article continues below advertisement
According to The Wrench, Berger didn't tell the stereo repair company, Car Toys, about the employee's little driving adventure or the "blaring" music that was played. The Wrench also went on to state that they didn't understand why the customer was attempting to get them to pay for the work that would get his amp to connect to his radio.

Article continues below advertisement
Berger thinks that the business' statements were just an attempt by them to try and get out of their deal to pay for the damages to his sound system: "Look dude, I mean, you agreed to pay me. They didn't do anything unnecessary. We both, I know what happened. Maybe he doesn't believe me, but we agreed to this. Stop trying to dodge me."
The BMW owner says that he may take legal action against the business.