Meena Harris' Daughter Told Aunt Kamala She Wants to Be an "Astronaut President"
Vice President-elect Kamala Harris is extremely close to her niece, who is a mom of two. Learn all about Meena Harris' kids here.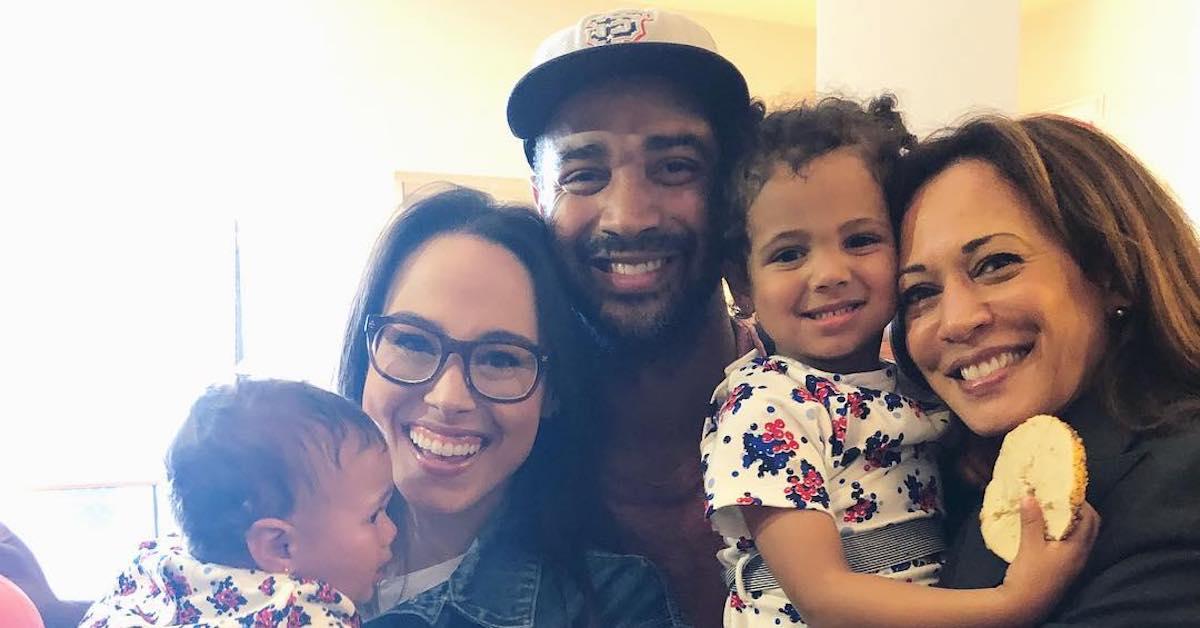 The first time many Americans were introduced to Kamala Harris' niece, Meena Harris, was at the Democratic National Convention. Now that she and Joe Biden are the projected winners of the 2020 election, people want to know all about the Vice President-elect Kamala Harris' family — and specifically, about more about Meena's young kids, who joined the vice president-elect onstage following her victory speech.
Article continues below advertisement
Meena Harris is incredibly close to her aunt Kamala Harris.
During an introduction video at the virtual DNC (which introduced Sen. Kamala Harris), viewers met the California senator's sister, niece, and stepdaughter.
"You're my role model who taught me I could do and be anything I wanted," Meena said during the video, which aired in August 2020. "You showed me the importance of public service and made sure I grew up surrounded by smart, strong, ambitious women."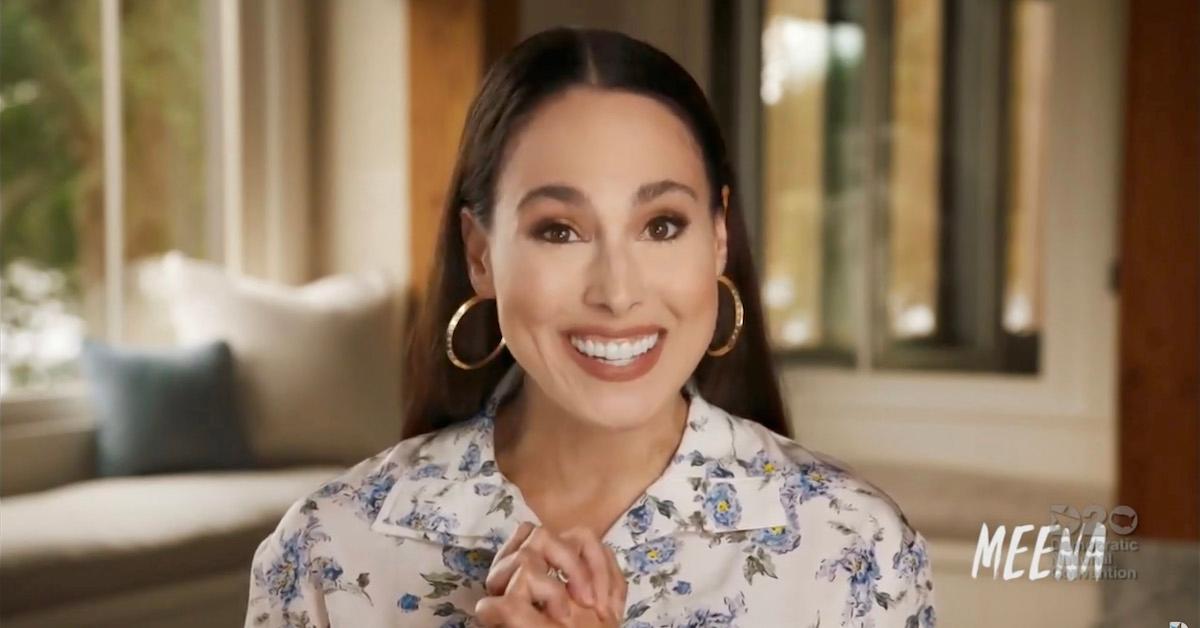 Article continues below advertisement
Kamala's niece continued, "And now that I'm a mom, you're showing my daughters and so many girls around the world who look like them what's possible and what it's like to move through the world as fierce, formidable, phenomenal women in their own unique way."
Article continues below advertisement
Meena Harris has two kids.
First off, Meenakshi "Meena" Harris is the daughter of Maya (Kamala's younger sister) and Tony West. She's a graduate of Harvard Law School and the founder of the Phenomenal Woman Action Campaign — and she happens to be incredibly close with her aunt, Kamala.
Meena and her partner, Nikolas Ajagu, have two daughters: Amara Ajagu, 4, and another daughter, who was born in February 2018. So far, Meena hasn't publicly shared the name of her younger daughter. However, she does regularly share photos of both girls via Instagram.
Article continues below advertisement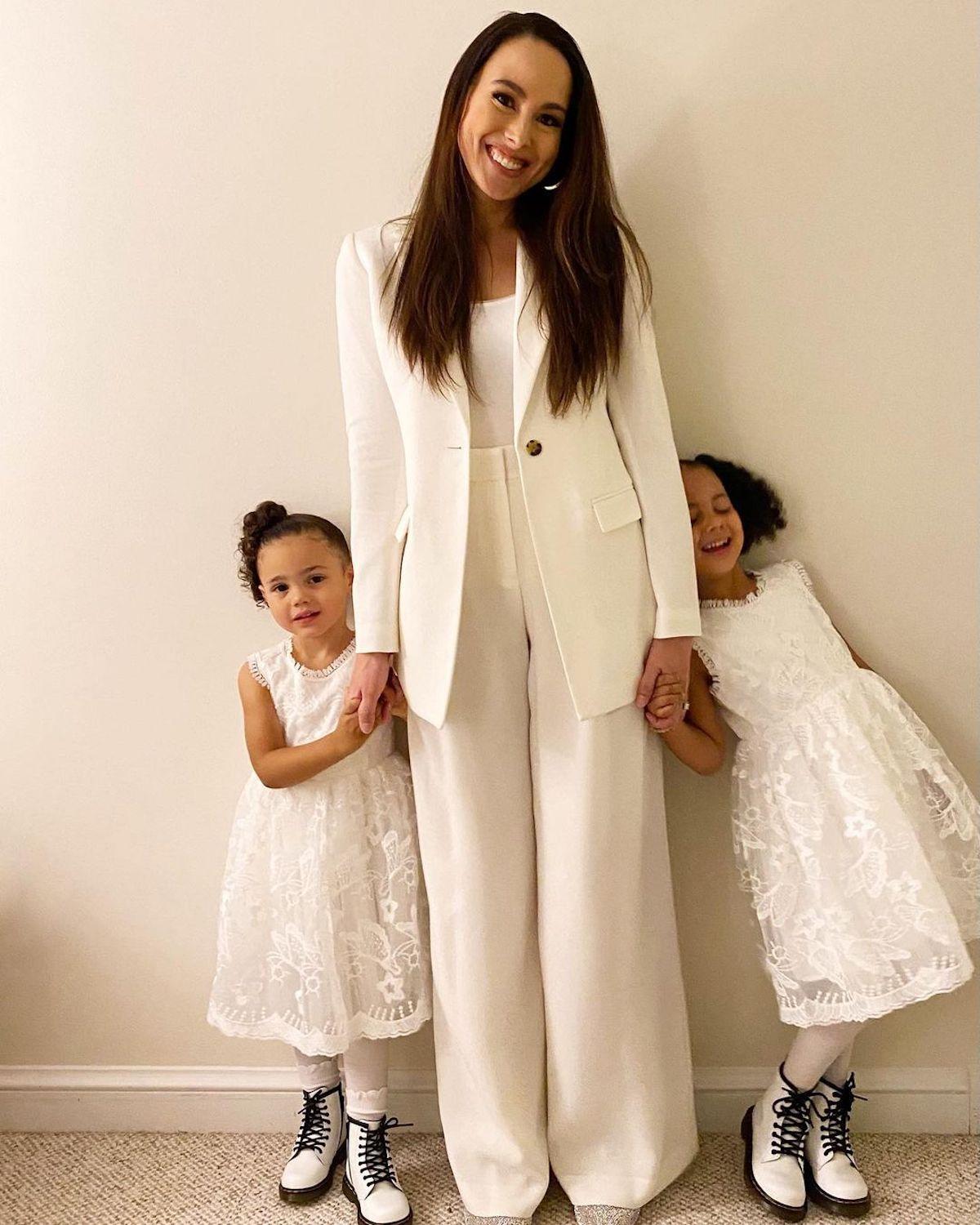 "They are both incredibly strong-willed and independent but also are so loving," Meena told Mother in January 2019. "The older one is more serious, and loves books, but she also has a great sense of humor. The younger one is very playful, smiles constantly, and tickling her elicits the most delicious giggles."
Article continues below advertisement
This video of Kamala telling Amara, "You could be president," (as long as she's over 35) is basically the sweetest thing — mostly because the 4-year-old then tells her great-aunt that she wants to be an "astronaut president." Yasss, girl!
Article continues below advertisement
Article continues below advertisement
Meena Harris wrote a kids' book inspired by her mother and aunt.
In addition to the titles of mom, non-profit founder, niece to the president-elect of the United States, and former senior advisor on policy and communications for Kamala's bid for the U.S. Senate in 2016, Meena is also a children's author. Her book, Kamala and Maya's Big Idea — which was inspired by her mother and aunt — was published in 2020.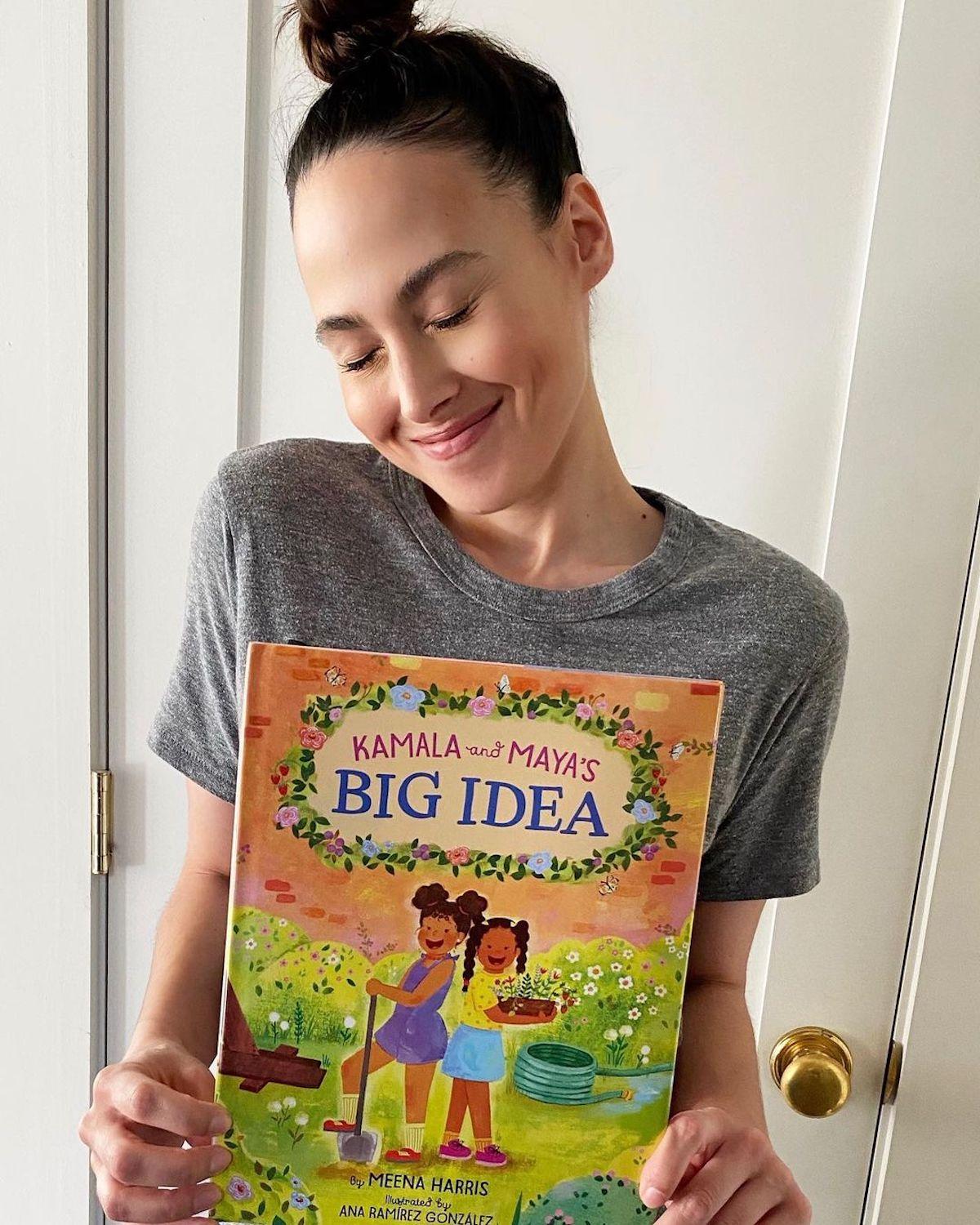 Article continues below advertisement
"Once I became a mom and we started looking through children's literature for our girls, I felt it was great that in the last three to five years there's been this burst of literature around historical women," Meena told Glamour in January 2020. "I think that's super important, but I also had this feeling like, Well, wouldn't it be great if we had actual stories and real character development around girls—girls that look like mine, that were black and brown children?"
Article continues below advertisement
Meena's second kids' book, Ambitious Girl, is set to be released in January 2021. It's dedicated to her grandmother Shyamala Harris, who died in 2009.
"I wanted to include her and memorialize the values that my grandmother taught me and doing it to kind of honor her in raising these two girls who became these incredible, powerful, ambitious women with big ideas," Meena told Harper's Bazaar in October 2020. "It all goes back to her."