'1000-Lb Best Friends' Star Meghan Crumpler Is Preparing for Her Wedding Day
Fans of TLC's 1000-Lb Best Friends know the stars Meghan Crumpler and Vanessa Cross from their previous show, Too Large, featured on Discovery Plus. Since then, the pair has worked very hard to cut down their weight and live a healthier lifestyle.
As the duo continues on their journey to lose weight, Meghan has another task to complete — walking down the aisle. That's right, the TLC star has been engaged to her fiancée, Jon, since February 2021.
Article continues below advertisement
Now that it's been about a year since Jon popped the big question, folks are wondering if the wedding is still set in stone. However, the latest episode of 1000-Lb Best Friends proves that there is nothing to worry about.
Here's the 4-1-1.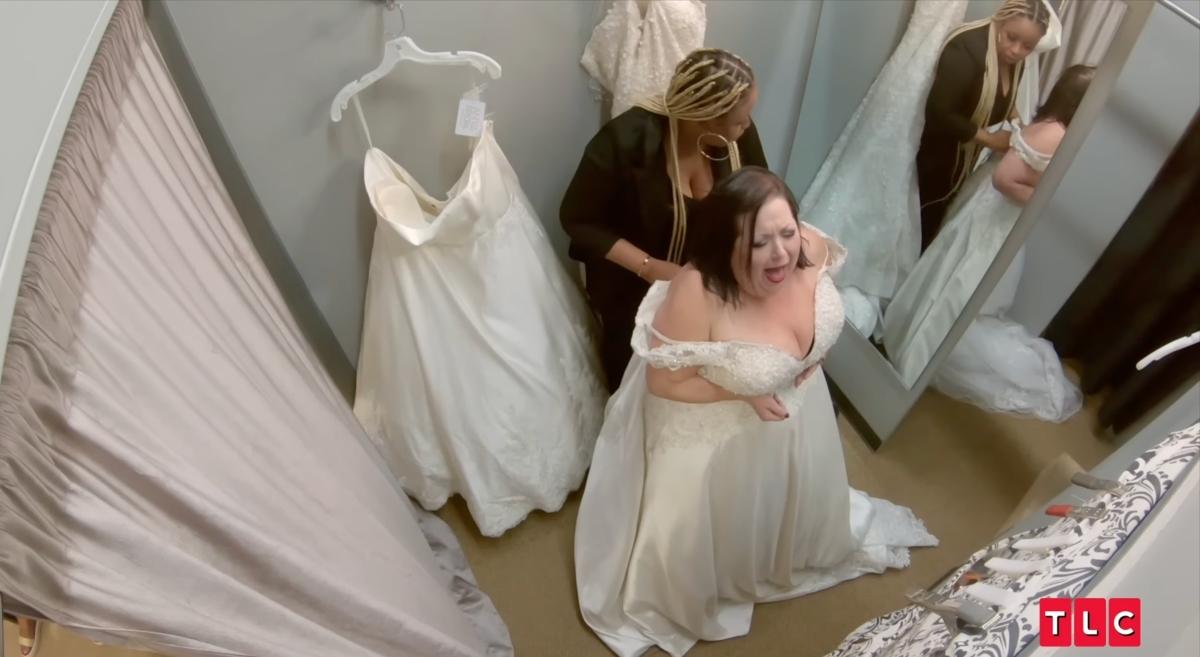 Article continues below advertisement
In the February 1, 2023 episode, Meghan goes wedding dress shopping with her close friends.
Love and marriage are in the air! Now that Meghan has said "yes" to Jon's proposal, the planning for their nuptials has begun.
In a clip from the February 1 episode, Meghan goes wedding dress shopping with Vanessa and Tina.
"I like fit-and-flare," Meghan tells Conchetta, the bridal specialist. "It emphasizes your goods."
"I want her to have an open back where the boobs are up and it goes like that," Vanessa says as she points to the dress having a draped effect below the waist.
Article continues below advertisement
However, Meghan was not interested in that design choice. Meghan quickly shot the suggestion down and shared that she has "titties in the back."
"There are certain things that big girls just have to deal with. Fat in the back and side boobs. Anything that shows my back is off of the table because I don't want to showcase that. My wedding is absolutely the biggest day ever and I have to look fabulous.
Article continues below advertisement
Conchetta then leaves the ladies with veils to choose from and Ashley joins the party. All of Meghan's friends are very supportive and shared their enjoyment of the experience, especially Tina who didn't go through the traditional wedding dress shopping route.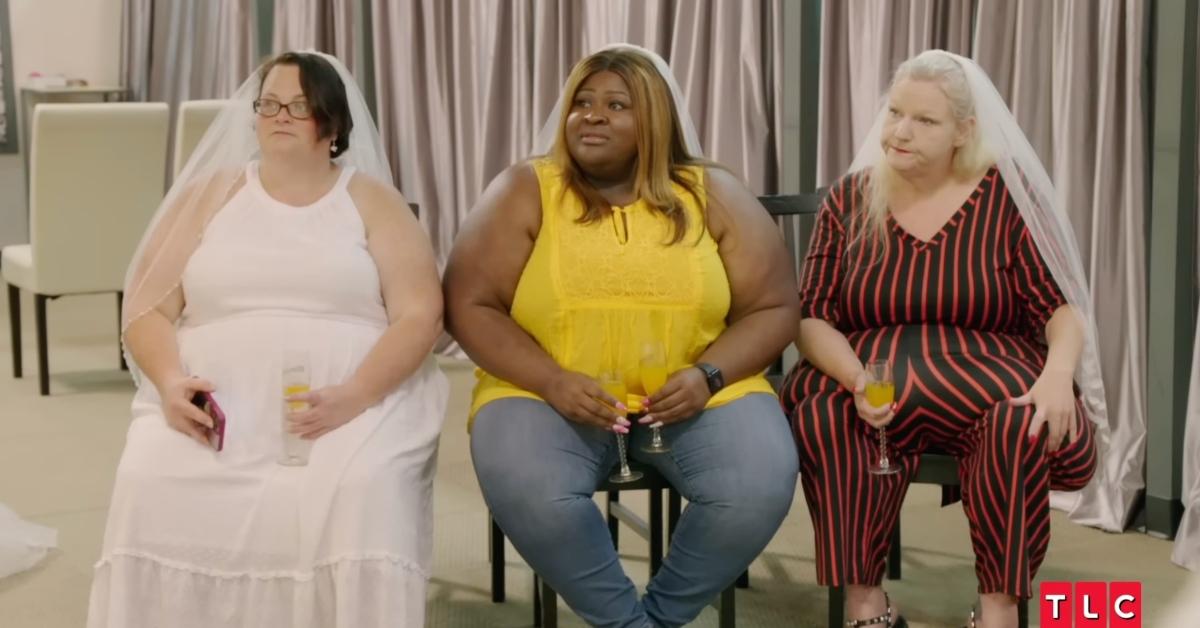 Article continues below advertisement
As the ladies got comfortable while Meghan went ahead to try on dresses, she shared that she still wants to lose more weight before the big day. That said, she feels that trying on these dresses will give her the push that she needs.
Meghan and Jon have yet to tie the knot.
Since it's common for TLC to film months ahead before the series hits the small screen, some fans were expecting Meghan and Jon to have already jumped the broom.
However, judging by Meghan's Instagram presence, it doesn't seem that the pair have yet to get married,
Article continues below advertisement
Keep in mind, that doesn't mean that the wedding is off or that Meghan and Jon are having trouble. A lot of work goes into creating the perfect wedding day. The couple may simply be taking the time to prep for their nuptials.
1000-lb Best Friends airs new episodes Wednesdays at 10 p.m. EST on TLC.