Meghan Crumpler Is at a Weight-Loss Standstill on '1000-Lb Best Friends' Season 2
How much does Meghan Crumple weigh now? She is at weight-loss standstill on '1000-lb Best Friends' in Season 2. Here's an update on her journey.
Before Meghan Crumpler was cast on 1000-lb Best Friends, she was in an episode of TLC's Too Large with her real-life bestie and co-star Vannessa Cross. Now, fans want to know how much Meghan weighs after she filmed Season 2 of 1000-lb Best Friends.
The series follows Vannessa and Meghan along with their other close friends, Tina Arnold and Ashely Sutton, as they lean on each other for support during their individual weight-loss struggles.
Article continues below advertisement
Meghan had bariatric surgery before 1000-lb Best Friends. But during Season 1, she was at a standstill with her weight loss. She weighed almost 500 pounds in 2020, then got the surgery and initially lost more than 100 pounds.
Now, it's up to her to continue the work — but that has proven to be difficult. And she hopes to keep going with her friends' encouragement.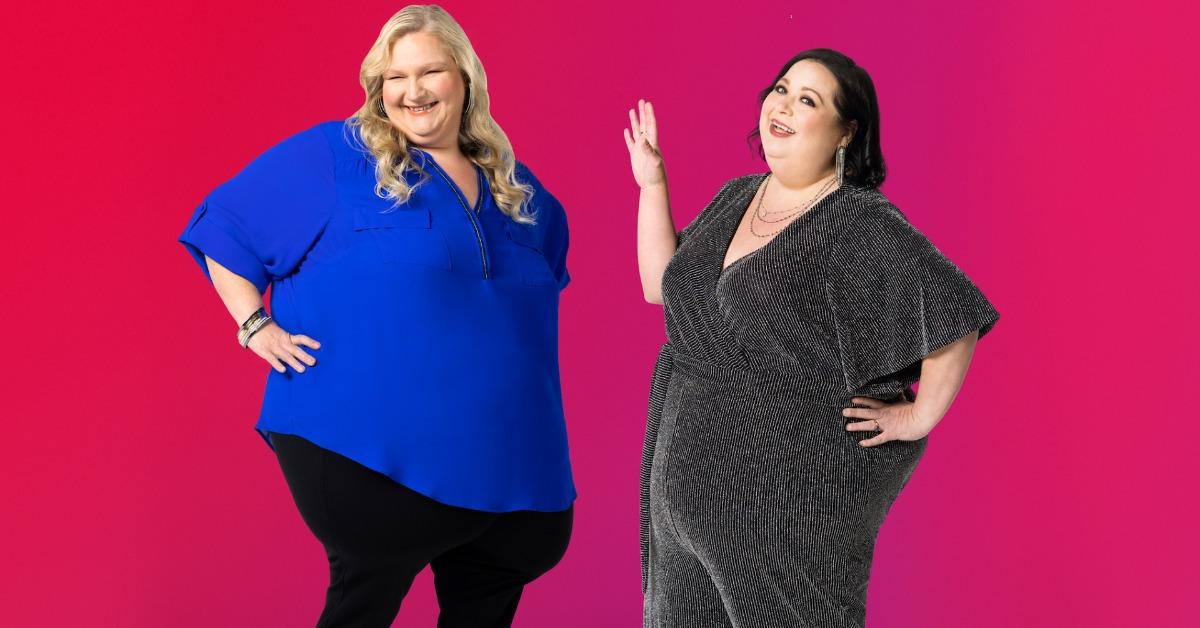 Article continues below advertisement
Meghan had bariatric surgery on TLC's 'Too Large.'
Meghan and Vannessa were both subjects in the series premiere of Too Large. In their episode, they both wanted to lose weight in order to qualify for bariatric surgery. Vannessa didn't get to the point where she was able to lose enough weight, but Meghan, on the other hand, did, and had weight-loss surgery in the episode.
Meghan explained in the 1000-lb Best Friends series premiere that she has lost weight since Too Large, but still isn't where she wants to be. She also revealed that although she should have lost more weight since her last appointment with Dr. Proctor several months ago, she doesn't think that she has.
It's a common occurrence for bariatric patients to hit a plateau. Meghan wanted to get through it rather than give in and accept the weight she had lost so far.
Article continues below advertisement
What is '1000-lb Best Friends' star Meghan Crumpler's weight now?
In the 1000-lb Best Friends episode, Meghan says she weighed 301 pounds at her last appointment. When she first met with Dr. Proctor again, she found out she weighed 329.8 pounds.
Dr. Proctor says it "doesn't make any sense" that Meghan hasn't lost more weight in the six months since her last appointment. To her credit, Meghan told Dr. Proctor she wanted to know the best way to continue shedding pounds.
Article continues below advertisement
Then, in the March 21, 2022, episode, Meghan had another weigh-in and learned that she weighed 303 pounds, meaning her hard work was starting to pay off.
After filming for Season 1 ended, Meghan continued to share via Instagram her efforts to live a healthier life. She often shares photos of healthy meals she makes for herself. However, Meghan has not updated fans about how much she weighs now (likely because that will be addressed again in Season 2).
Article continues below advertisement
In Season 2, Episode 1, viewers learned that Meghan has been struggling in her weight-loss journey — in fact, she admitted to gaining weight. She also refused to weigh herself in front of her BFFs, Vannessa, Tina, and Ashely, and said she wouldn't be returning to see Dr. Procter. "I'm just stuck," she told her friends.
Shockingly, when her besties tried to help motivate Meghan, she stormed out in an angry rampage
Hopefully, Meghan is able to get back on track with her health with the support of her friends and family.
Watch 1000-lb Best Friends on Wednesdays at 10 p.m. EST on TLC and Discovery Plus.