Meghan Has Lots of Weight-Loss Motivation on '1000-Lb Best Friends'
Before Meghan Crumpler was cast on 1000-lb Best Friends, she was in an episode of TLC's Too Large with her real-life bestie and co-star Vannessa Cross. Now, fans want to know how much Meghan weighs after she filmed Season 1 of 1000-lb Best Friends.
The series follows Vannessa and Meghan along with their other close friends, Tina Arnold and Ashely Sutton, as they lean on each other for support during their individual weight-loss struggles.
Article continues below advertisement
Meghan had bariatric surgery before 1000-lb Best Friends. But now, during Season 1, she's at a standstill with her weight loss. She weighed almost 500 pounds in 2020, then got the surgery and initially lost more than 100 pounds.
Now, it's up to her to continue the work — but that's proving to be difficult. And she hopes to keep going with her friends' encouragement.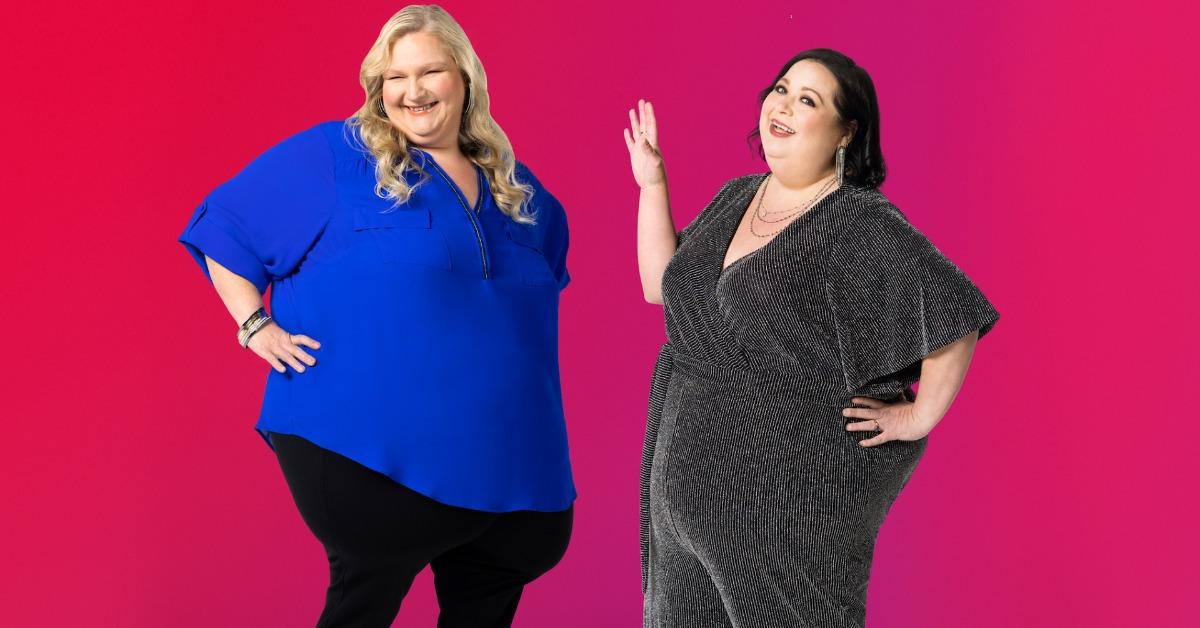 Article continues below advertisement
Meghan had bariatric surgery on TLC's 'Too Large.'
Meghan and Vannessa were both subjects in the series premiere of Too Large. In their episode, they both wanted to lose weight in order to qualify for bariatric surgery. Vannessa didn't get to the point where she was able to lose enough weight, but Meghan, on the other hand, did, and had weight-loss surgery in the episode.
Meghan explains in the 1000-lb Best Friends series premiere that she has lost weight since Too Large, but still isn't where she wants to be. She also reveals that, although she should have lost more weight since her last appointment with Dr. Proctor several months ago, she doesn't think that she has.
It's a common occurrence for bariatric patients to hit a plateau. Meghan wants to get through it rather than give in and accept the weight she has lost so far.
Article continues below advertisement
What is Meghan Crumpler's weight now, after '1000-lb Best Friends'?
In the 1000-lb Best Friends episode, Meghan says she weighed 301 pounds at her last appointment. When she first meets with Dr. Proctor again, she finds out she weighs 329.8 pounds.
Dr. Proctor says it "doesn't make any sense" that Meghan hasn't lost more weight in the six months since her last appointment. To her credit, Meghan tells Dr. Proctor she wants to know the best way to continue shedding pounds.
Article continues below advertisement
Then, in the March 21, 2022, episode, Meghan has another weigh-in and learns that she weighs 303 pounds, meaning her hard work is starting to pay off.
Although Meghan hasn't revealed how much she weighs now, after filming ended, her Instagram shows her efforts to live a healthier life. She often shares photos of healthy meals she makes for herself. And on Facebook on Feb. 5, 2022, Meghan shared a healthy snack Tina planned for the two of them for the week.
Meghan's fiancé Jon also shared a Facebook photo of the two of them recently. In the picture, it looks like Meghan has lost more weight since filming for 1000-lb Best Friends ended. But Meghan has yet to reveal to her fans and followers what her actual progress is, post-filming.
Watch 1000-lb Best Friends on Mondays at 10 p.m. EST on TLC.