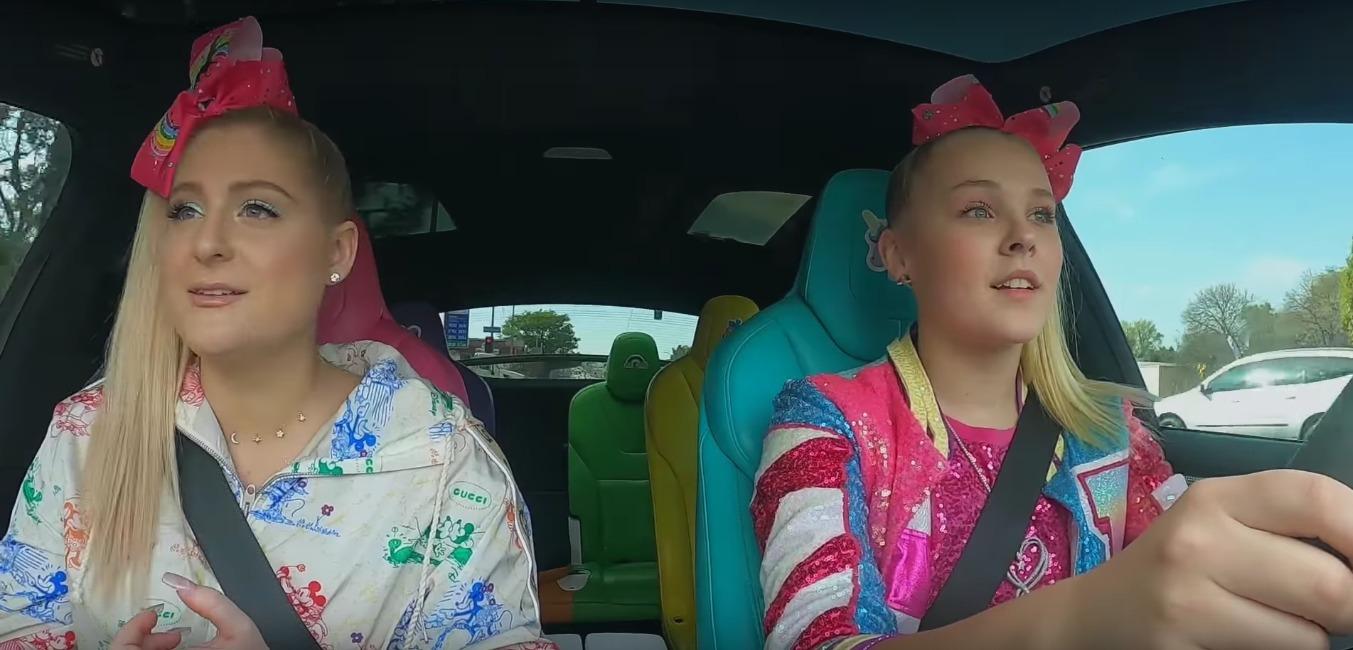 Meghan Trainor and JoJo Siwa Act Like They're Related, but Are They Sisters?
Meghan Trainor and JoJo Siwa might be known for singing about totally different topics, but that hasn't stopped the singers from becoming overnight besties. And when Meghan posted an Instagram photo with JoJo and referred to her as her "baby sis," her followers took the wording and ran with it.
Now, people think Meghan Trainor and JoJo Siwa are related, but it could all just be a huge misunderstanding.
Article continues below advertisement
So, are Meghan Trainor and JoJo Siwa related?
If Meghan and JoJo were sisters, or even related another way, chances are, you would have heard about it by now. JoJo got her start on Lifetime's Dance Moms with her mother and Meghan has no clear familial ties to JoJo's mom. But while they don't appear to be blood related, it's clear that JoJo and Meghan share a deep bond, however it might have formed.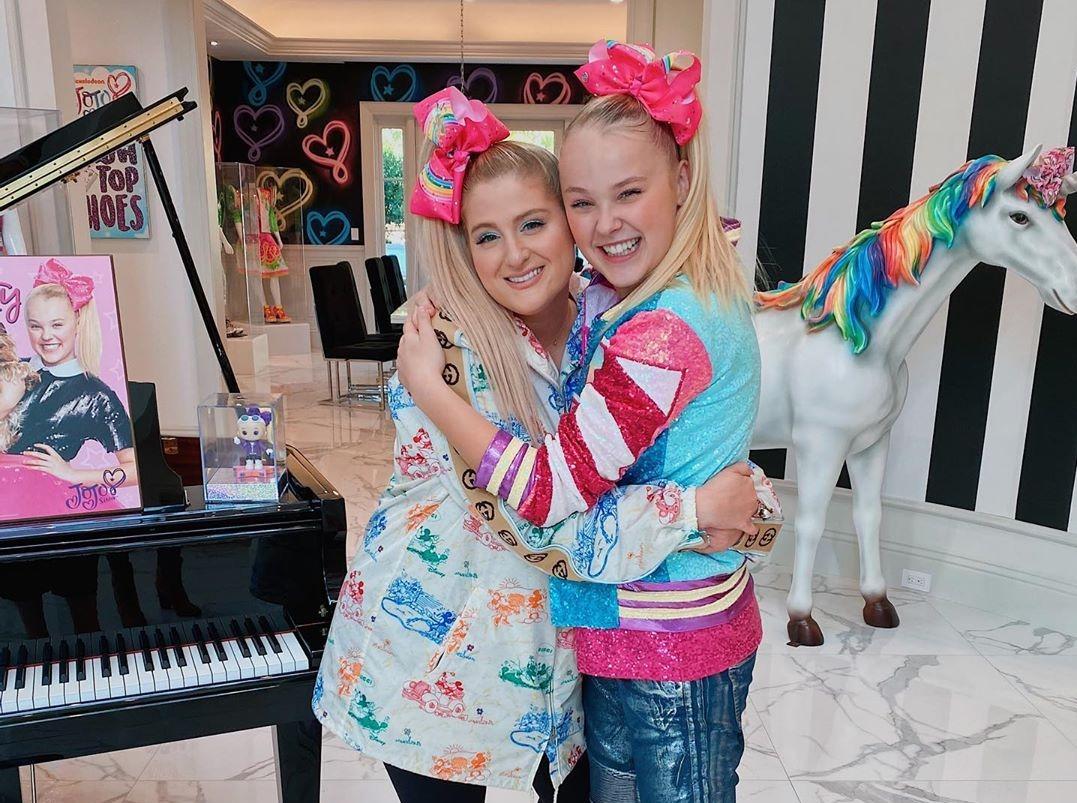 Article continues below advertisement
What started it all for some fans was when Meghan posted a TikTok video with the popular "famous relative check" sound-byte. The camera panned from Meghan to JoJo and, it seemed they had admitted to the world that they're related. Neither has come out to confirm this, however, and it's just a case of being super close enough to feel like sisters and, being 10 years apart in age, just being friends.
Meghan Trainor and Jojo Siwa collaborated for a YouTube video.
JoJo and Meghan also made a YouTube video together on JoJo's official YouTube channel. At the beginning of the video, JoJo explains that she gets to do all sorts of cool things in her life and that part of what she loves about her life is that "really cool people" know who she is. Case in point — Meghan. JoJo says that they met by chance when they were both recording music at the same studio.
Article continues below advertisement
In the YouTube video, JoJo and Meghan go for a drive in JoJo's car, which is decked out with her face plastered on almost every inch of it on the outside. Yes, it's real and yes, she drives it in real life too. They alternate between singing and dancing to each other's songs and it's kind of adorable how fast this friendship blooms before your eyes. But, sadly, Meghan and JoJo are just that and they are definitely not related, as much as their shared fans might hope they are.
Article continues below advertisement
JoJo is open to singing one of Meghan's songs.
At one point in the video, Meghan makes a comment about writing JoJo a song since she appears to be such a big fan of Meghan's. JoJo tells her, "You write me a song like this, I will perform the life out of it." Meghan agrees to write her an upbeat song with lots of room for dance moves and JoJo says it is their "2020 goal."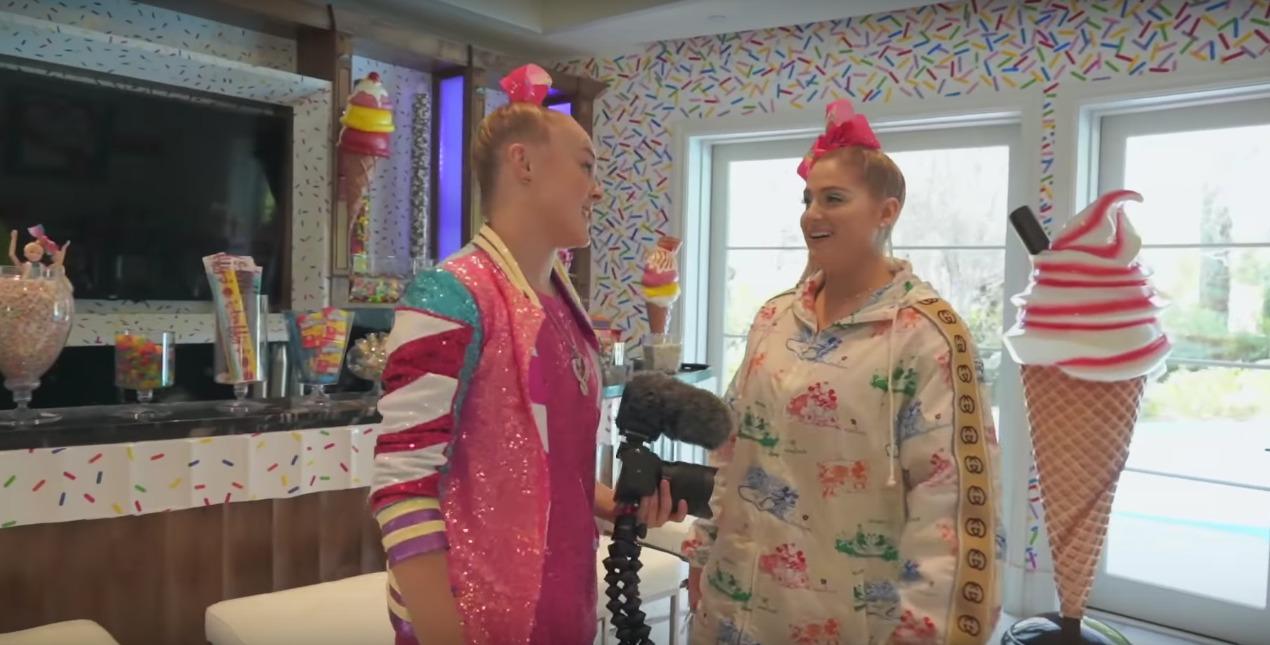 Now, fans will no doubt be eagerly and impatiently awaiting the roundabout Meghan and JoJo crossover track. JoJo had to put her D.R.E.A.M. tour on hold because of COVID-19, so it means she might have more time to record music, including a possible track written just for her by Meghan. They may not be related, but fans are living for their newfound friendship.