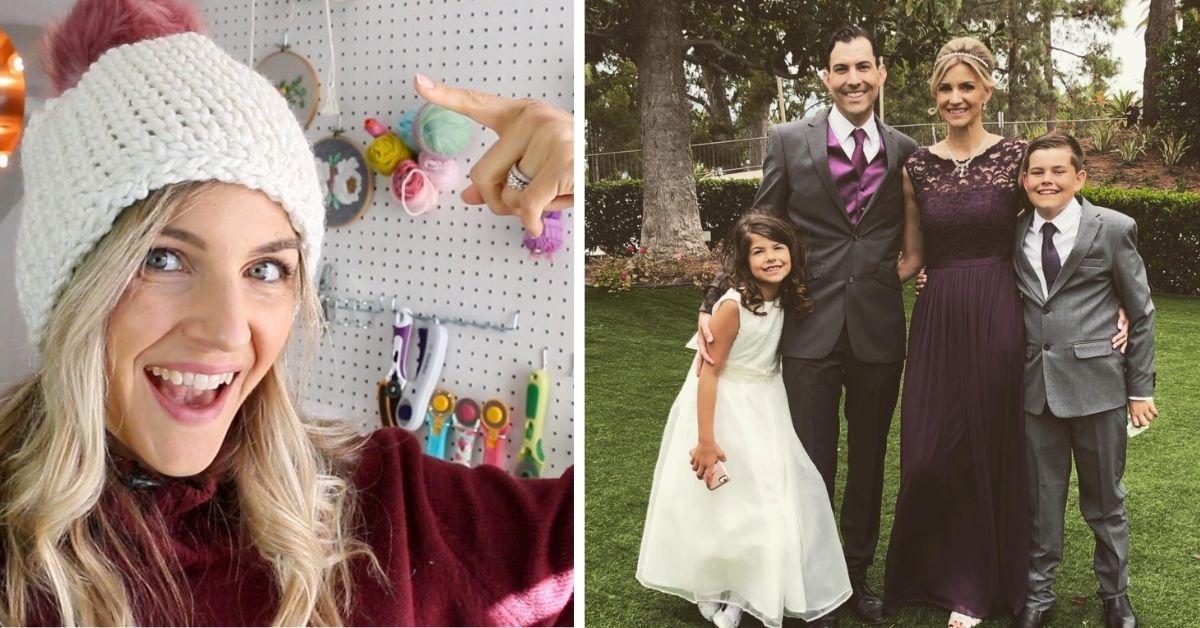 YouTuber Melanie Ham Has Died of Cancer — She Is Survived by Her Husband and Two Kids
YouTube creator Melanie Ham, who boasted over 811,000 subscribers on her namesake crafting channel, has passed away at age 36.
Her husband took to her Instagram account on Jan. 12 to share the devastating news with her following. "It is with a heavy heart and deep sadness I share the news of the passing of my sweet, amazing, beautiful wife Melanie," he wrote in an emotional post.
Article continues below advertisement
But who exactly is Melanie's husband and did they have any kids together? Keep scrolling for everything we know about Melanie Ham's family.
Article continues below advertisement
Melaine Ham's husband is Robert Ham.
Melanie was married to Robert Ham, a three-time Emmy-winning director who owns an L.A.-based production company titled HAMMR Productions, according to his Instagram bio.
Robert graduated from the University of Southern California with a B.A. in film in 2005. Two years later, he joined the Army as a combat documentarian/filmmaker. During his service, he earned an impressive number of accolades including two Emmys and three DOD Military Videographer of the Year awards, according to IMDb.
Article continues below advertisement
As he noted in his Instagram post about Melanie's passing, they were just days away from celebrating 16 years of marriage together.
"We are short nine days of our 16 year anniversary. My family, our doctors, our nurses, and especially Melanie fought until the end and did all we could do to avoid today, but that is not our path," he wrote. He also added that Melanie was his "best friend all the way to the end" and she "fought like a warrior queen."
Article continues below advertisement
Melanie Ham was a mother of two.
Melanie and Robert had one son and one daughter together. Robert acknowledged their kids in his post about Melanie's passing. He wrote, "Put up a toast of bourbon (her favorite, that she hasn't partaken in during her journey), and say a prayer for my beautiful, strong children."
Article continues below advertisement
How exactly did Melanie Ham die?
Melanie Ham died of cancer. On her social media platforms, she was very open with fans about her health. In December 2018, doctors has discovered a mass on her left kidney. She had it removed immediately, then learned afterward that it was benign.
However, in August 2020, the mass returned. "So, it was a benign mass," she said in a YouTube video at the time, adding "but now it's not." As she further explained in a blog post, the "tumor came back in multiple locations, very rapidly."
Article continues below advertisement
Melanie had what is known as Epithelioid Angiomyolipoma or PEComa. She described it as part of the "sarcoma family of cancers" and "very very rare."
In October 2021, she revealed in her last health update post that she had surgery a few months before to remove the tumor again. But, just five months after that, she had new symptoms. A scan then showed that the cancer had grown back and was spreading rather aggressively.
With all of her options exhausted, Melanie, unfortunately, died in January 2022. Our hearts go out to her family and loved ones at this time.