Melissa Gorga From 'RHONJ' Shares Her Net Worth With Her Husband
Melissa Ann Gorga makes 'The Real Housewives of New Jersey' a little more interesting to watch. Here's the truth about her current net worth.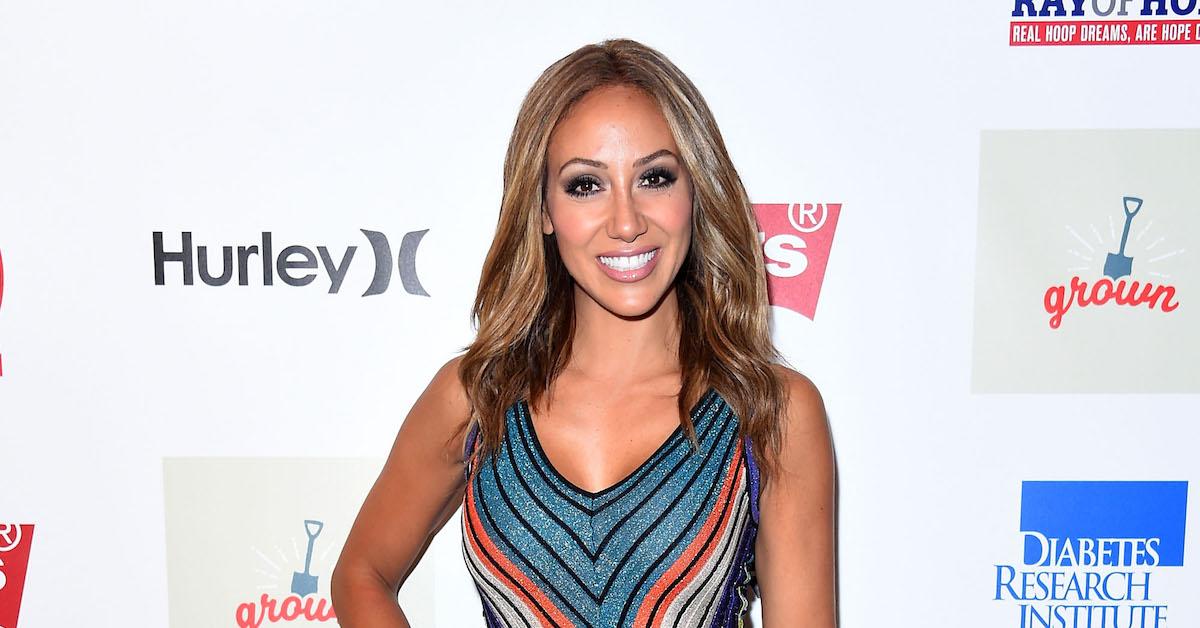 The cast of Real Housewives of New Jersey is a little more interesting with Melissa Ann Gorga as part of the lineup. She joined the show in its third season back in 2011, and the rest has been history. One of her biggest storylines was the drama she consistently had with her sister-in-law, Teresa Guidice.
Article continues below advertisement
These days, it seems they've chosen to bury the hatchet to learn how to get along! There's a lot to be said about Melissa, her time on the show, and everything she's got going on in her life … including her net worth. Here's what you should know.
Article continues below advertisement
What is Melissa Gorga's net worth?
From the outside looking in, it appears Melissa is truly living a charmed life. According to Celebrity Net Worth, she has a net worth of $3 million. Her net worth is combined with that of her husband, Joe Gorga, who works as a real estate developer and fellow cast member on RHONJ.
The luxurious mansion they lived in while filming the show was actually one of the projects Joe worked on himself! Interestingly enough, Melissa was able to handle the interior home decor with the help of Teresa.
Melissa Gorga
Reality TV star, Author, Singer
Melissa Gorga is a reality TV star, author, and singer best known for her role in The Real Housewives of New Jersey.
Birth name: Melissa Ann Marco
Birthdate: March 21, 1979
Birthplace: Toms River, N.J.
Relationship: Joe Gorga ​(m. 2004)
Children: Antonia, Joey, and Gino Gorga
Education: New Jersey City University
Article continues below advertisement
If it looks like Melissa and Joe have expensive taste based on what you've seen during their episodes of RHONJ, your thought process isn't wrong! Melissa is a stay-at-home mother, in charge of raising her three young kids.
Before getting married, she graduated with a bachelor's degree in education and psychology from New Jersey City University. If Melissa wanted to pursue a career in the field of her degree, she totally could — but she's got other business ventures to focus on.
Article continues below advertisement
In 2011, she attempted to enter into the music scene by launching a solo music career. She released a single called "On Display" on iTunes, but it received mixed ratings and reviews from listeners.
Article continues below advertisement
She didn't let any negative feedback get her down though. Since then, she's dropped a handful of new singles. In 2013, she delved into the world of authorship with her memoir Love Italian Style: The Secrets of My Hot and Happy Marriage.
Along with being a reality TV star, author, interior designer, and singer, Melissa is also known as a savvy businesswoman. She launched her clothing line called Envy by Melissa Gorga, which offers any piece of clothing a shopper might be after. Jewelry, bikinis, cable-knit sweaters, boots, bodysuits, hats, sunglasses, and more are available for purchase through the official website.
Article continues below advertisement
What about Melissa's real estate portfolio?
Living large is something Melissa and her husband take very seriously. They spent almost $1 million on a New Jersey home back in 2009 since it came with a movie theater, gym, recording studio, hair salon, and more.
They sold the home in 2020 for $2.5 million and moved into another million-dollar home in 2019 with seven bedrooms! In 2021, they listed their current home for sale for $2.9 million.