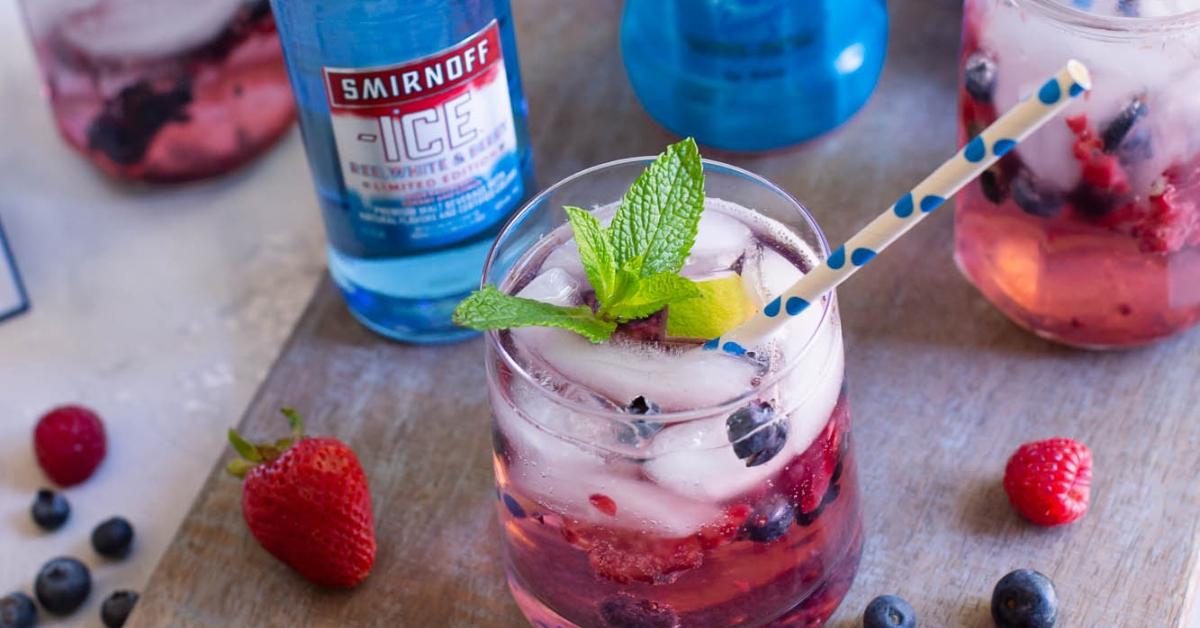 Soak up the Summer Sun With These Refreshing Memorial Day Cocktails
People are gearing up to celebrate Memorial Day weekend with fun and pizzazz. As many are planning trips to the beach, BBQs, and family gatherings, Distractify has rounded up a few cocktail recipes that will make the perfect addition to any MDW event that you attend or host.
Whether you're looking for a unique frozen treat, a twist on a classic cocktail, or an easy can to crack open and serve, we've got you covered. Check out our roundup of Memorial Day cocktails below.
Article continues below advertisement
CÎROC Summer Watermelon Sparkle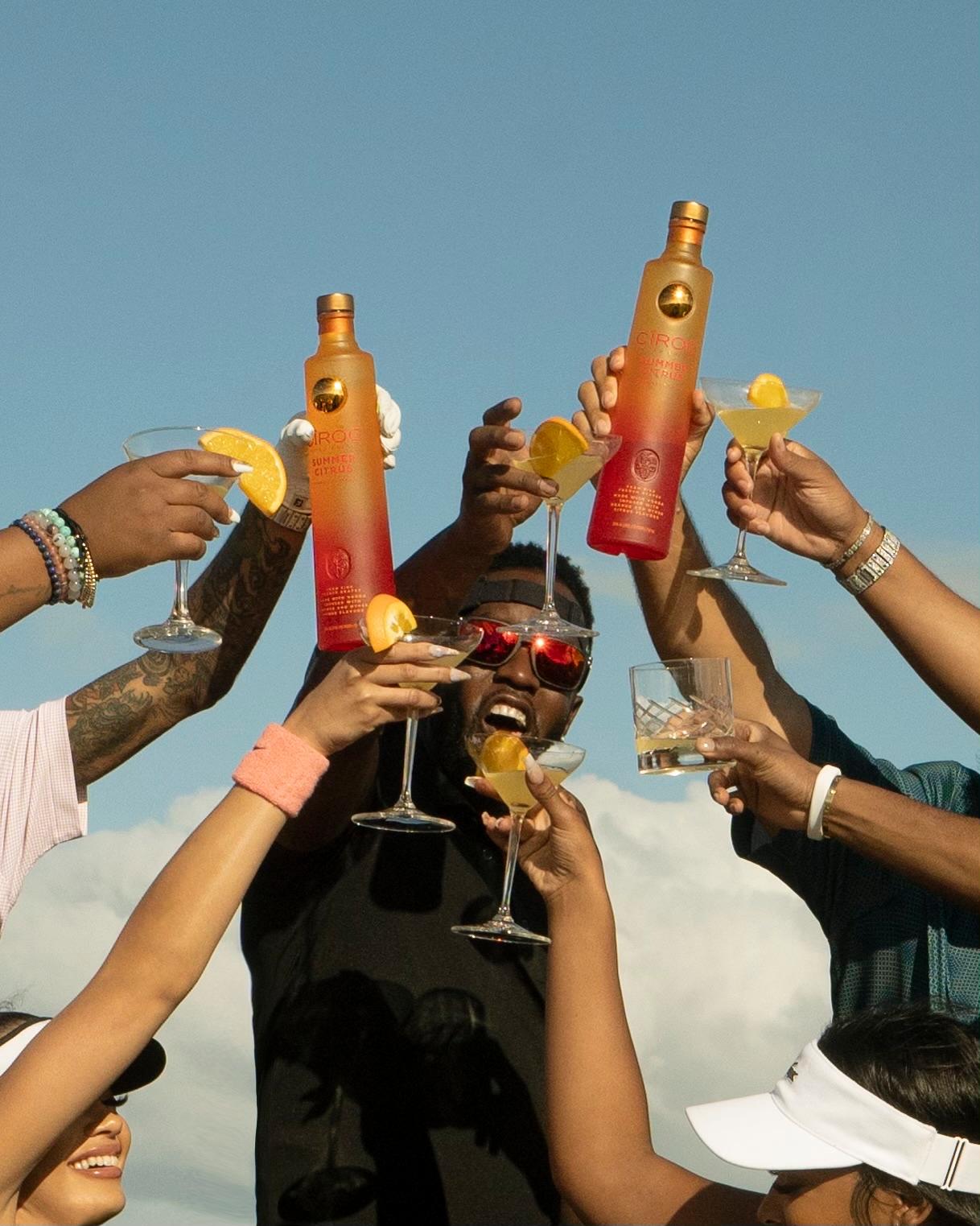 Toast to the red, white, and blue this Memorial Day with this delicious cocktail. To make, pour 1 oz. CÎROC Summer Watermelon and 1/2 oz. cranberry juice into a flute glass. Top with champagne and garnish with a watermelon skin twist.
Kona's Endless Summer Cocktail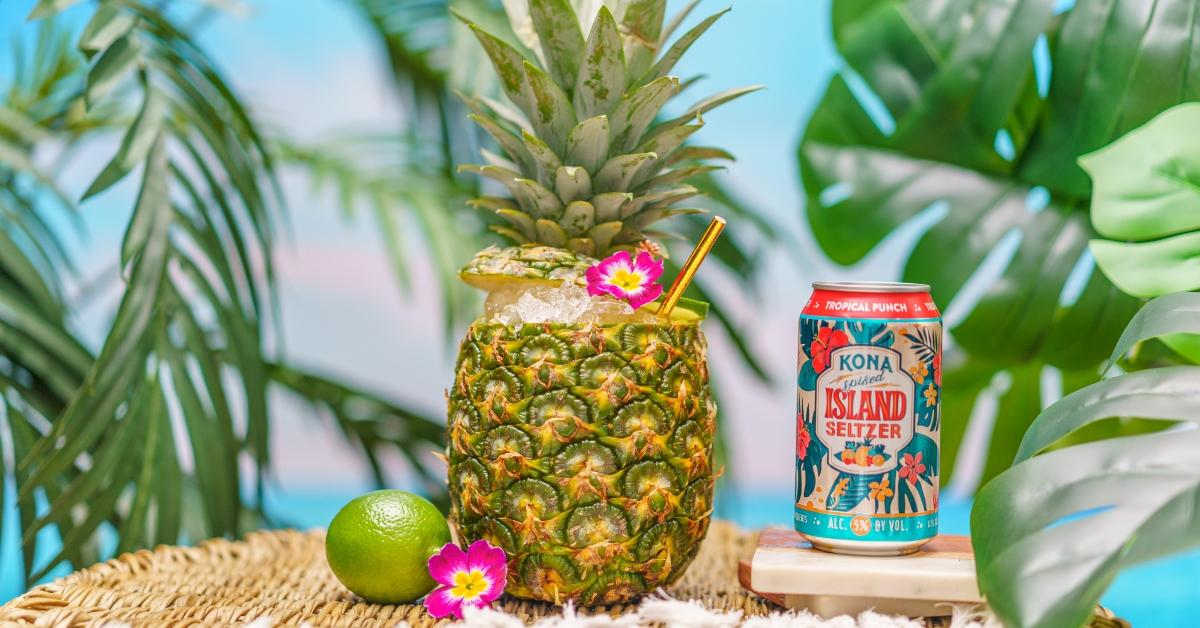 Want to feel like you're on a tropical getaway this Memorial Day? Well, Kona's Endless Summer cocktail is perfect for you. Combine 1 oz. white rum, 1 oz. pineapple juice, 1/2 oz. honey syrup, and 3/4 oz. lime juice into a cocktail shaker with ice. Shake the ingredients for about 30 seconds and strain the mixture into a carved-out pineapple. Finally, fill the pineapple with crushed ice and top with Kona Tropical Punch. Yum!
Article continues below advertisement
Mad Cosmo Recipe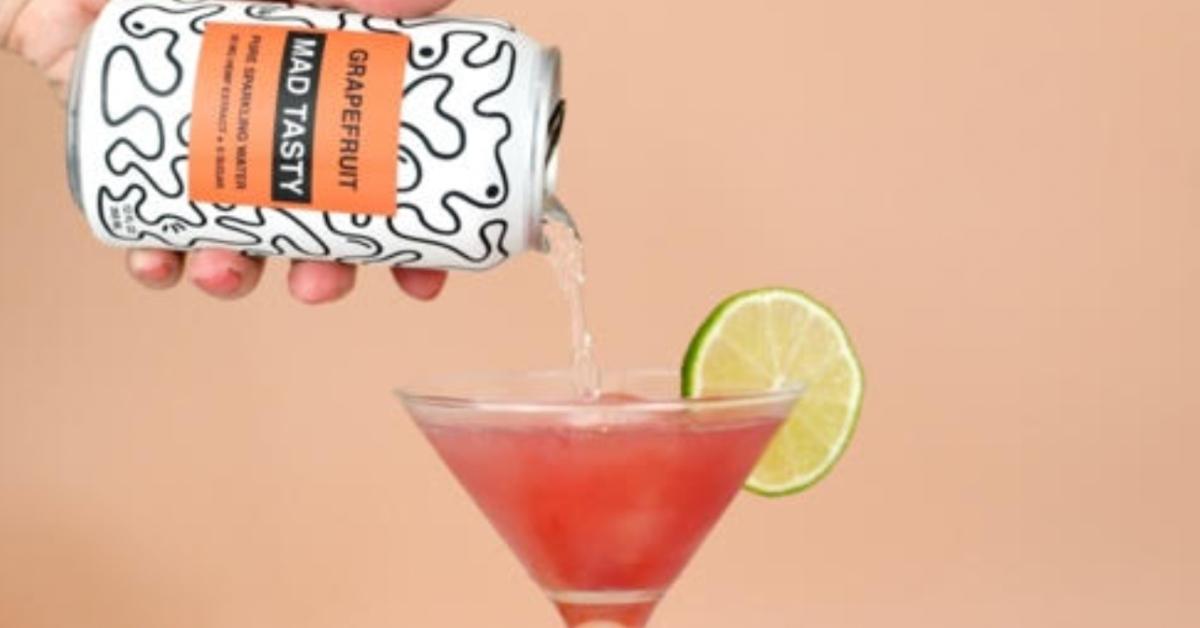 If you're looking for a non-alcoholic drink this Memorial Day, the Mad Cosmo is a great option! First, set your oven to 350 degrees and toast 1/4 teaspoon allspice for six minutes; then crush it into smaller pieces. Next, stir allspice, 4 oz. lime juice, 1 tablespoon orange blossom water, 4 oz. pomegranate juice, and 6 oz. honey over medium to low heat for four to five minutes. Then, discard the solids and cool the mixture in the refrigerator. Combine the syrup mix and ice with half a can of MAD TASTY Grapefruit in a cocktail shaker. Pour the drink into four chilled martini glasses and top with remaining MAD TASTY. Garnish with lime.
Article continues below advertisement
Earl Stevens' The Spritz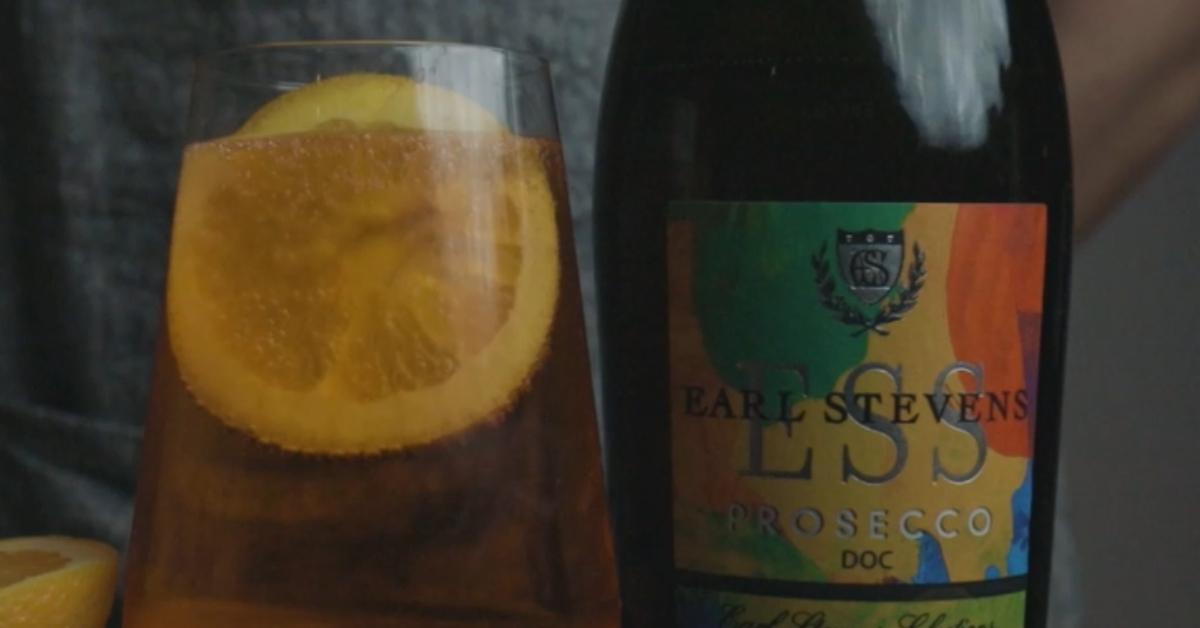 Enjoy a twist on a classic cocktail! To make this simple (but tasty!) drink, combine 3 oz. Earl Stevens Selection Prosecco DOC, 2 oz. Italian bitter liqueur, 1 oz. soda water, and ice into a wine glass. Garnish with an orange wheel.
Article continues below advertisement
Daily's Poptails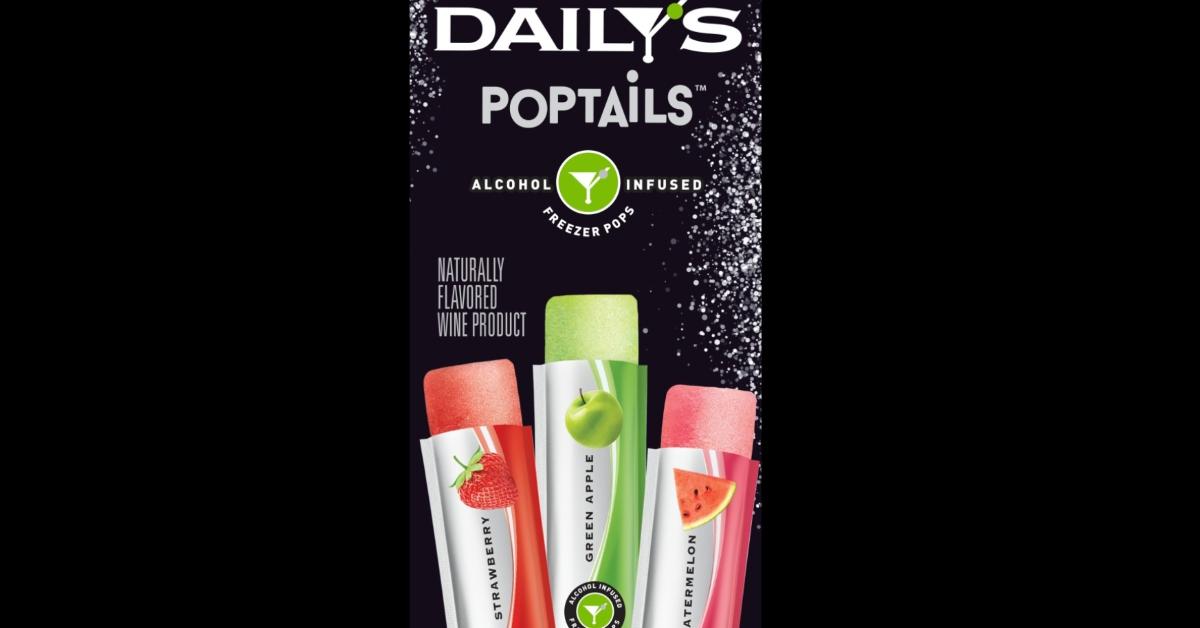 Cool off from the hot summer sun with Daily's Poptails. It's a cocktail in a popsicle. Honestly, what can be better? The original pack is available in three fruity flavors: strawberry, green apple, and watermelon. Daily's just came out with three more delicious flavors for added fun this Memorial Day: lemon sparkler, blue rocket, and cherry comet! These sweet treats are only 90 calories, 6.8 percent ABV, and wine-based.
Article continues below advertisement
Guinness Nitro Cold Brew Coffee Beer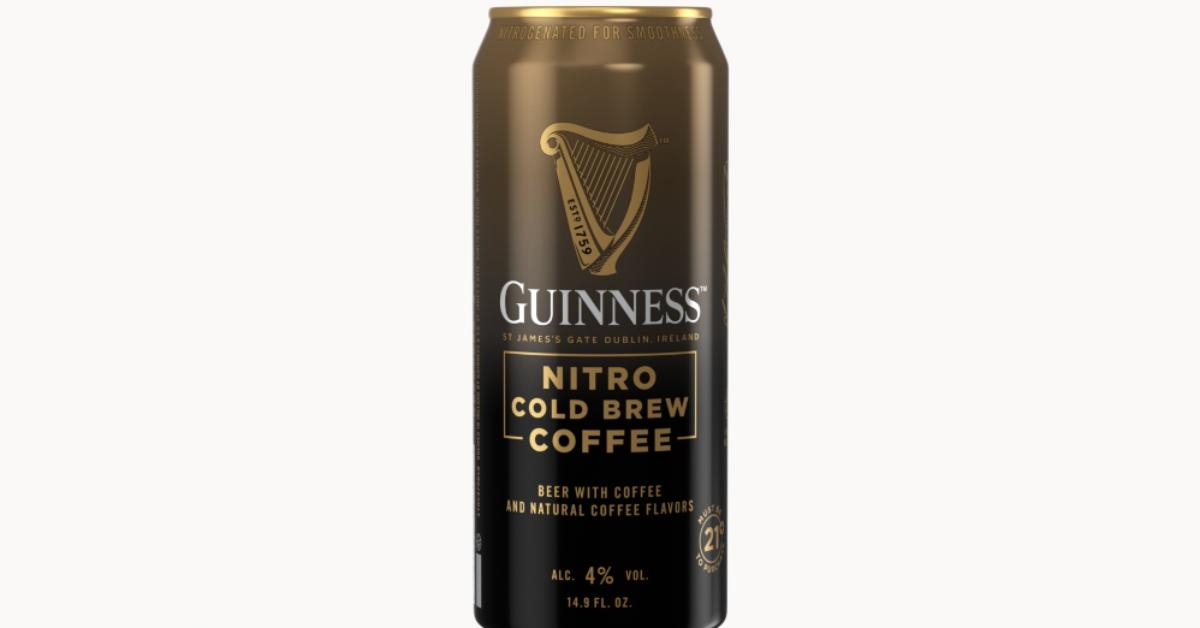 If your summer night has come to an end and you're looking for an after-dinner drink, the new Guinness Nitro Cold Brew Coffee beer is a great addition to any party. It combines the great elements (coffee and beer); just simply crack open a can and sip on the smooth and creamy drink. Seriously, it's perfect to pair with dessert.
Article continues below advertisement
The Bushmills Shelby Sour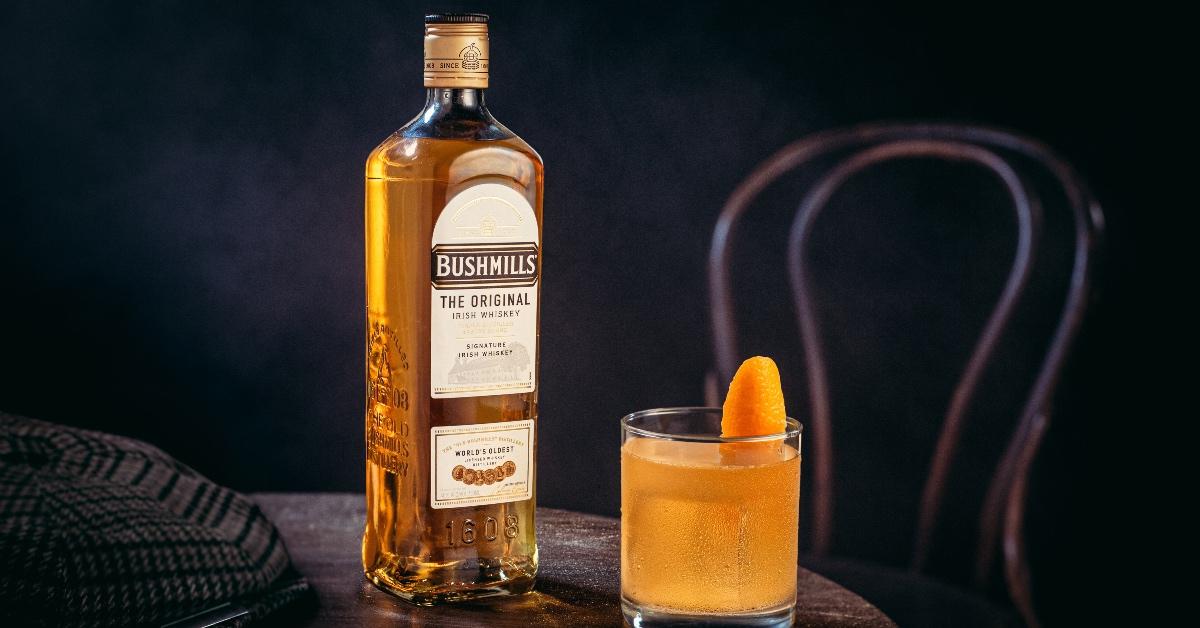 This Peaky Blinders-inspired cocktail is perfect for anyone looking forward to the Season 6 premiere on June 10. Combine 2 oz Bushmills Original, 3/4 oz Orange Liqueur, 1/2 oz Lemon Juice, and 1/4 oz Simple Syrup in a shaker, then double-strain over an iced rocks glass and garnish with a mint sprig. Delicious and refreshing!
Article continues below advertisement
Royal Blue Slush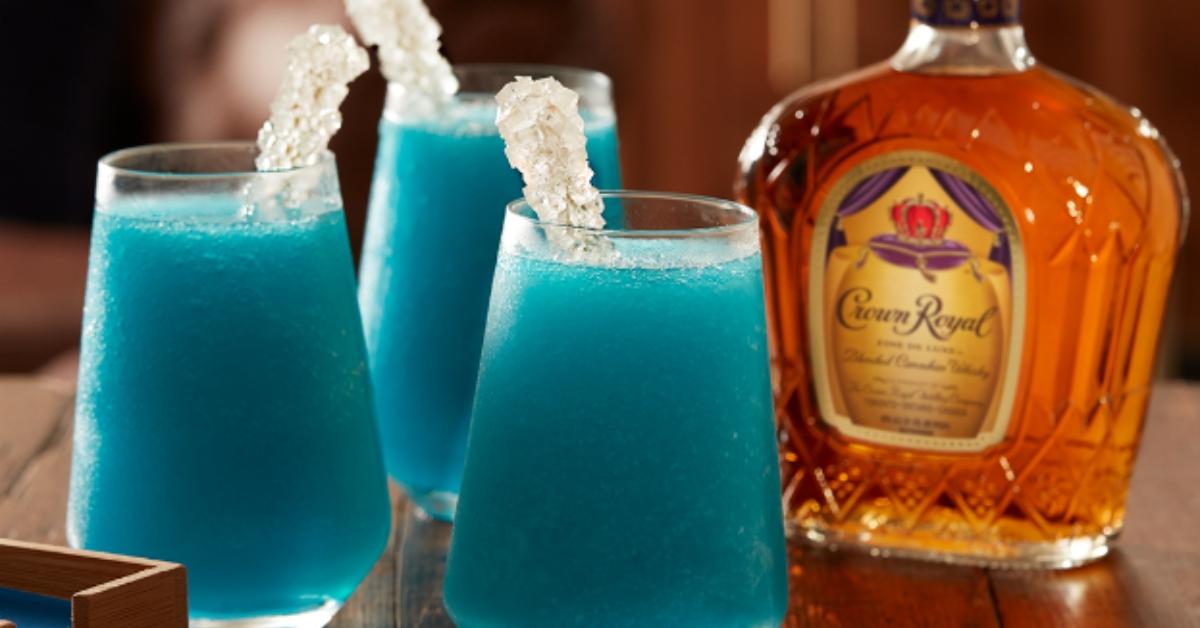 This frozen drink is sure to satisfy your tastebuds. To make: add 1 oz. Crown Royal Fine De Luxe Whisky, 2 oz. blue curaçao, 2 oz. Hpnotiq liqueur, and ice to a blender — blend until slushy. Pour the mixture into a glass and add a sugar stick to garnish.
Article continues below advertisement
Spiked Raspberry Basil Popsicles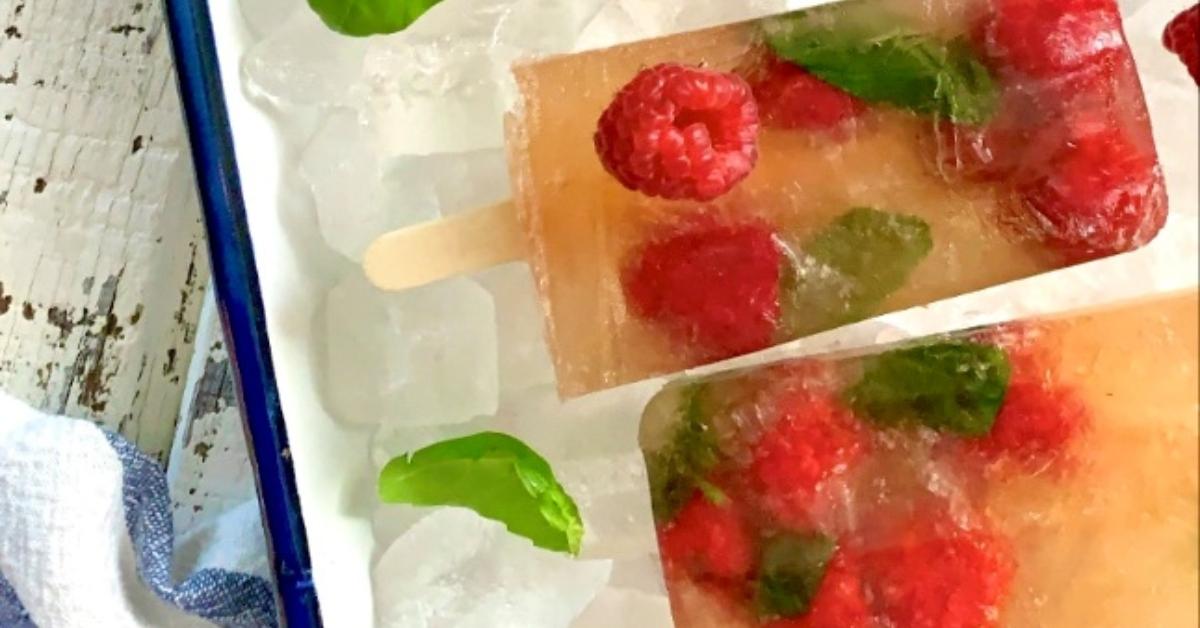 If you're throwing a BBQ this Memorial Day weekend, these spiked raspberry basil popsicles are the perfect treat for you and your guests. To get your party started, add 1/2 cup water, 1/4 cup sugar, and 1/4 cup basil to a small saucepot. Cook over medium heat until the sugar has dissolved. Next, remove from heat, let the mixture steep for about 20 minutes, and strain into a medium bowl. Then, add 18.5 oz. bottle Pure Leaf Black Tea with Raspberry, and 6 oz. vodka. Stir. Evenly distribute the raspberries (about 10 oz.) and remaining 1/4 cup basil leaves in the popsicle molds. Finally, pour the tea mixture into the molds, insert a popsicle stick, and freeze until solid (at least five hours). Enjoy!
Article continues below advertisement
Very Berry Vodka Smash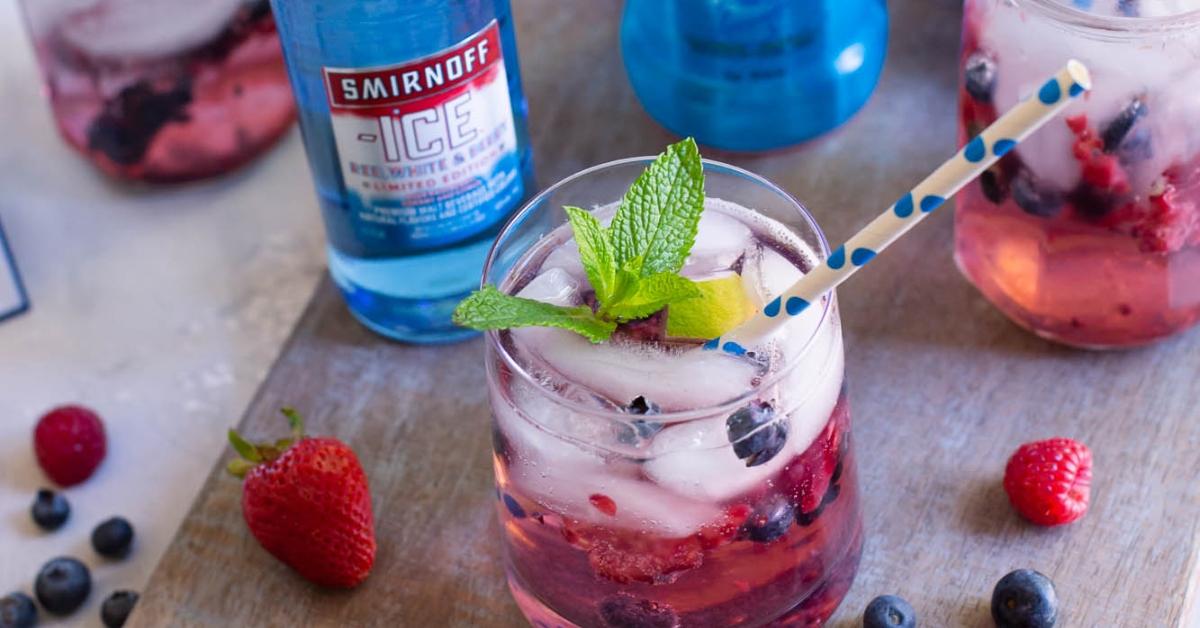 #GodBlesstheUSA. To make this patriotic cocktail, add 1.5 oz. Red, White & Berry vodka, 1/4 cup fresh berries (blueberries, raspberries, blackberries, strawberries, and cherries), and a few sprigs of mint to a glass. Muddle to combine. Next, add ice to the glass and top with 4 oz. club soda, and 2 oz. Red, White & Berry Smirnoff Ice. Finally, garnish with mint and extra berries. So good!
Article continues below advertisement
Bota Box Bota'Rita
Not someone who is interested in mixing a cocktail? Don't worry, Bota Box has you covered with their new wine-based margarita. The Bota'Rita in Classic Lime or Strawberry offers a margarita experience without excessive ingredients or breaking out the blender. All you have to do to enjoy this party-in-a-glass is pour, sip, and go! Or, if you do want to go the extra mile, throw in some ice and blend for a frozen treat.