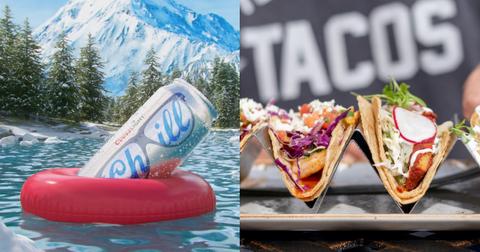 These Memorial Day Deals Are Coming in Clutch All Weekend Long
By Lizzy Rosenberg

Updated
Due to the unfortunate circumstances and social distancing rules, none of us will be spending Memorial Day at the beach with friends or at a family cookout. Celebrating the three-day weekend and enjoying the nice weather, however, is absolutely mandatory, and luckily, there are so many freebies and Memorial Day deals to take advantage of this year.
That being said, those seeking out a cheap way to celebrate have come to the right place.
The Lobster Place is offering seafood feasts for their Memorial Day weekend deals.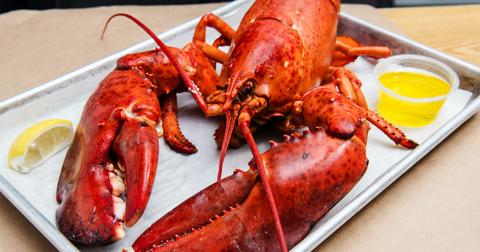 New York residents looking for a taste of the ocean can order a seafood feast from Chelsea Market's The Lobster Place. Just in time for Memorial Day weekend, guests can order summertime staples such as: Lobster Roll Meals for two or four people, as well as Lobster Bakes for two or four people... and if you'd rather create your own seafood feast, the restaurant is selling fresh seafood in bulk on Mercato.
101 North Eatery is selling Memorial Day Weekend BBQ Sets.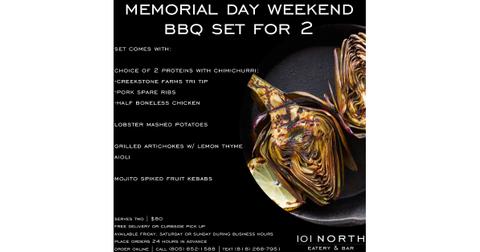 101 North Eatery & Bar in Los Angeles is offering the ultimate to-go picnics from Friday, May 22 through Sunday, May 24. Their Memorial Day Weekend BBQ Sets for 2 cost $80, and come with two wood-roasted proteins with chimichurri, including Creekstone Farms Tri Tip, pork spare ribs, and half boneless chicken, along with lobster mashed potatoes, grilled artichokes, and mojito spiked fruit kebabs. The restaurant is also offering seven to-go cocktail kits for $40, and red sangria kits for $30.
Chili's added Baby Back Ribs to their 3 for $10 deal.
Chili's is celebrating MDW with special features on their famous 3 for $10 menu, including a half order of Baby Back Ribs on their 3 for $10 menu for guests to enjoy on May 25 only. The 3 for $10 special includes a non-alcoholic beverage as well as a starter, which includes select soups, salads or chips and salsa. At select locations, dine-in guests can also get $5 Patron Trifecta Margaritas.
Coors Light is doling out free Ray-Bans to customers.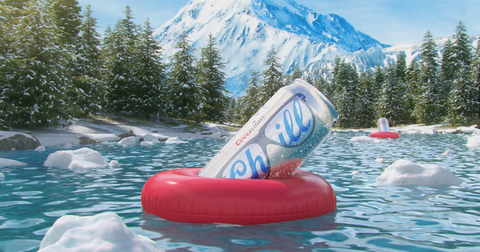 Coors Light is giving away 1,000 pairs of free Ray-Bans to consumers in honor of their new summer packaging. To enter, grab a new CHILL can, post a picture on Twitter or Instagram with the can sunglasses over your eyes, use the hashtags #TakeTimeToChill and #sweeps, and follow Coors Light's account. If you don't have access to their new packaging, enter by completing a registration for online. Submissions are going through Monday, May 25.
Budweiser is donating $1 from cases of Patriotic Cans to Folds of Honor.
This isn't a deal, per se, but Budweiser is selling limited-edition 12-ounce Patriotic Cans from May 25 through July 4, available in 24 and 30 packs, and in 25-ounce single cans. The design honors those who have served in the armed forces, and $1 from each case sold goes to Folds of Honor, an organization that supports military families.
Feast on $40 Backyard Bundles at Tijuana Flats.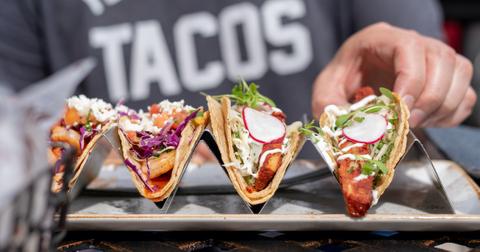 Tex Mex chain, Tijuana Flats, is offering a "Backyard Bundle," which feeds four to six people for $40 from Friday, May 22 through Sunday, May 24. The bundle includes: taco or burrito take-home meal kits with the option of two proteins, chips and salsa, a gallon of tea or lemonade, and a complimentary kid's activity pack (upon request). Orders can be made for curbside pickup, to-go or delivery via the Tijuana Flats Rewards app or online.
New DoorDash customers can get $5 off at Wendy's.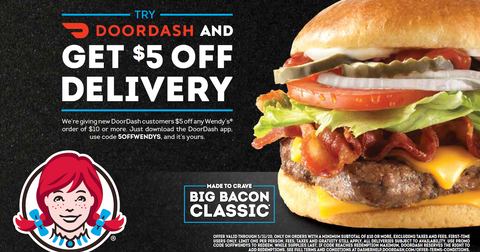 Through May 31, new DoorDash customers can get $5 off any Wendy's order of $10 or more using code 5OFFWENDYS. Those who order through the mobile app can also get a free Breakfast Baconator with any purchase, a free Spicy Chicken Sandwich any mobile purchase, and a BOGO for $1 Made to Crave Chicken Sandwich through June 7.
Free hotdog buns from Coupons.com.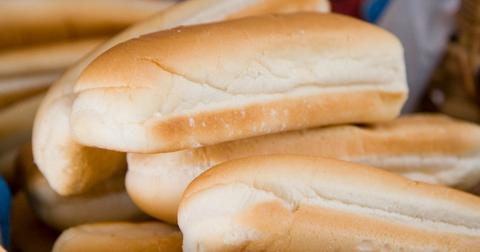 Coupons.com is offering a Memorial Day necessity, hot dog buns, for free all weekend long. Go to the Coupons.com app or website from Friday, May 22 through Tuesday, May 26, and simply tap the offer while shopping at Target, Walmart, Costco, Kroger, Publix, Whole Foods or BJs. Then, scan the receipt after checkout. The money will be deposited into your PayPal account automatically.
Smirnoff Seltzer's patriotic Red, White & Berry is here.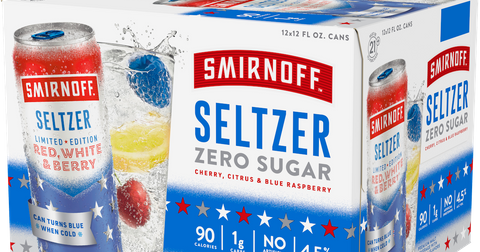 OK, this isn't a deal either, but Smirnoff's new hard seltzer version of its Red, White & Berry is here, it has zero grams of sugar (we know — truly a blessing!) and it tastes like a blend of cherry and citrus. The cans are also color-changing, which is way too entertaining... especially after you've had a few.
Microsoft is offering discounts on various tablets.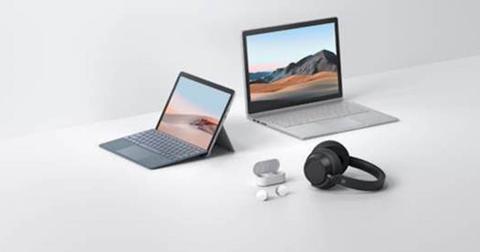 Best Buy, Staples, Depot, and Amazon customers at the same stores can also save up to $200 on Microsoft's Surface Pro X and up to $300 on the brand's Surface Studio 2 through May 25. Get 'em while they're hot.
Dolly's in Brooklyn is selling $9 Jane Fonda cocktails.
To celebrate MDW in the coolest way possible, Dolly's in Brooklyn will be selling their signature frozen cocktail, Jane Fonda, for $9, in an on-the-go sip pouch. The drink blends pineapple, orange juice, coconut and Don Papa Rum with crushed ice, and it tastes just like summer.
You can win free Michelob ULTRA 6-packs.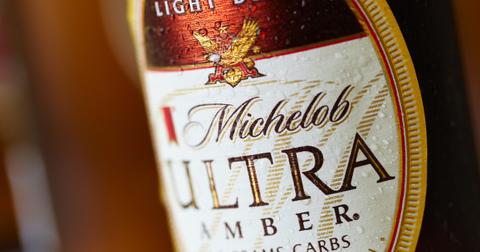 On Sunday, May 24, while golf fans witness sporting legends tee off in Capital One's The Match: Champions For Charity, Michelob ULTRA will be giving fans the chance to win a free 6-pack of beer. This will only happen if one of them gets a hole-in-one. Check out the brand's site for additional details to redeem the offer.
The coronavirus quarantine may be a springtime bummer, but at least we have these delicious discounts. Happy MDW!