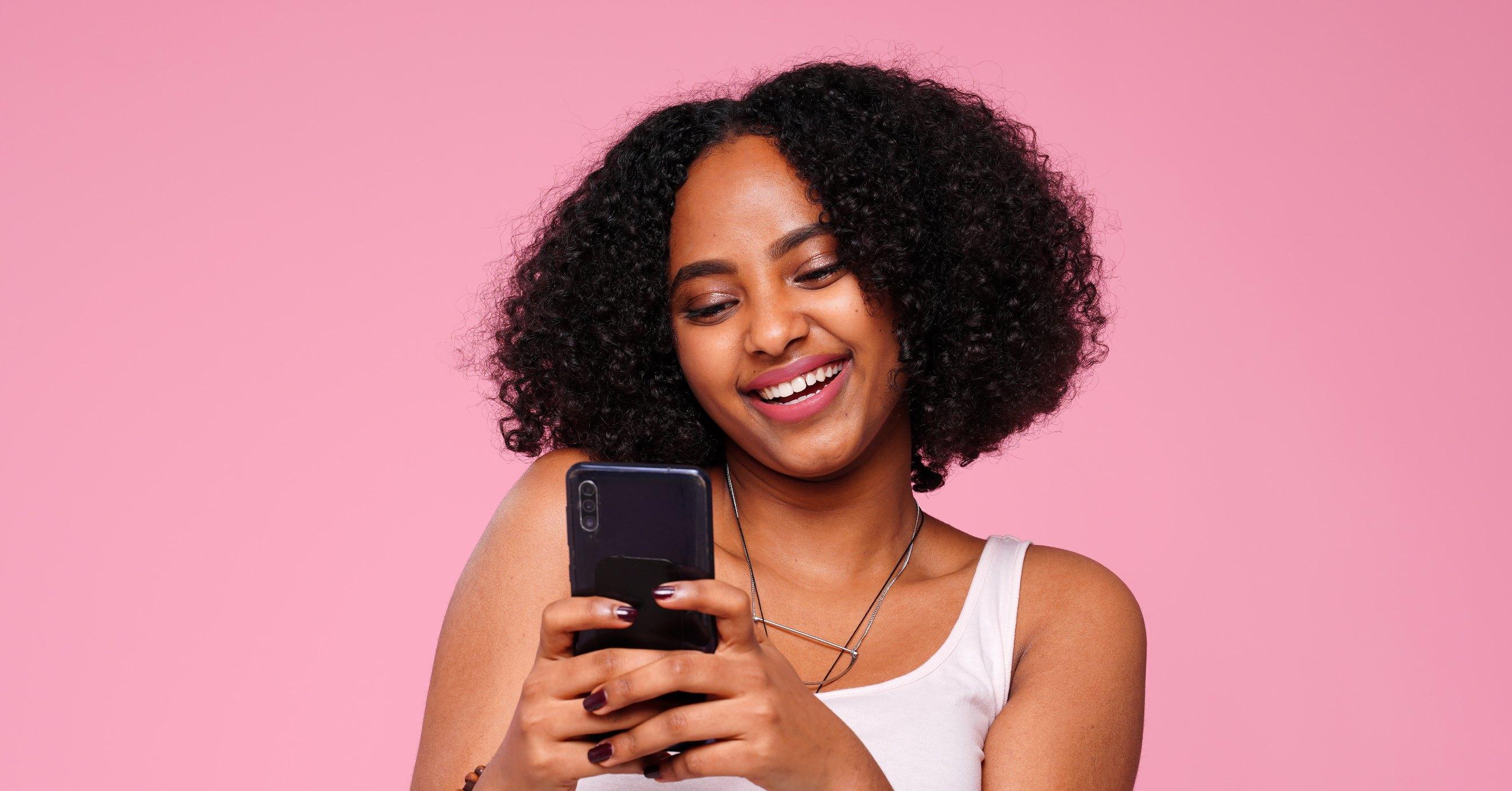 Are You Emotionally Mature? Take This Trendy TikTok Test to Find Out
For some, the struggle to act their age and not their shoe size is real. We've all had a friend (or two) that is lacking in the emotional intelligence department. And if you can't relate — I'm sorry to break it to you, but you are that friend.
Recently, TikTok discovered a test that helps users determine their mental age and the results are jarring.
Article continues below advertisement
Since the personality test caught wind on the social networking app, TikTokers from all walks of life have taken to ARealMe.com to find out just how mentally mature they actually are. So, how do you find out what your mental age is? Here's everything we know about the trendy test that's taking over TikTok.
Article continues below advertisement
Everything we know about the mental age test that's taking over TikTok.
ARealMe.com's trending personality quiz takes the phrase "grow up" to a whole new level. Through a series of questions, the test compares a "person's psychological abilities" to "the number of years it takes for an average child to reach the same level. For example, if your mental age is 10, regardless of your actual chronological age, you are mentally similar to a 10-year-old."
The website reveals that the test is inspired by a Japanese personality quiz and was first released in late 2013. Since then, the quiz has been refined for accuracy.
"We've improved our algorithm from time to time since its first launch in 2013," ARealMe.com's creator adds. "According to most of the user's reactions, the quiz is very reliable. Almost 10% of people who completed this test have shared it on Facebook and Twitter."
To date, more than 2 million users from 156 countries have taken the test. So, how do you find out your mental age?
Article continues below advertisement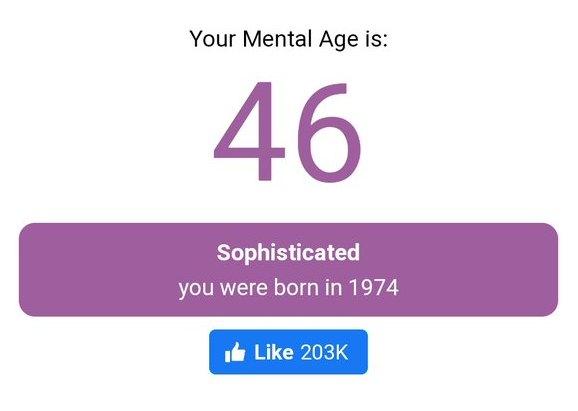 What's my mental age? How to find out.
Whether you have a childlike heart or an old soul, the mental age quiz promises to give you context as to why you are the way you are. Users are asked to select "true," "false," or "neither" to a number of prompts like "I have my principles," "I don't want to think about complicated things," and "I get angry quite often."
Depending on how you answer, you'll find out where you measure up next to your peers.
Article continues below advertisement
As of this writing, the #MentalAge hashtag has acquired more than 28 million views as TikTokers have taken to the app the share their results.
One 13-year-old discovered that she had the emotional maturity of a 32-year-old "over worrier," proving — yet again — that Gen Z is growing up way too fast. But the mental age test isn't all ARealMe.com has to offer.
Check out the other personality tests on ARealMe.com.
Along with the mental age test, users can also find dozens of other personality quizzes on ARealMe.com — including but not limited to an IQ, sexuality, and 16 personality test.