Amanda Knox Has a Message for the Press: Think of Meredith Kercher's Family
In a critique of the film 'Stillwater,' Amanda Knox asks the press and public to be sensitive to murder victim Meredith Kercher's family and her own.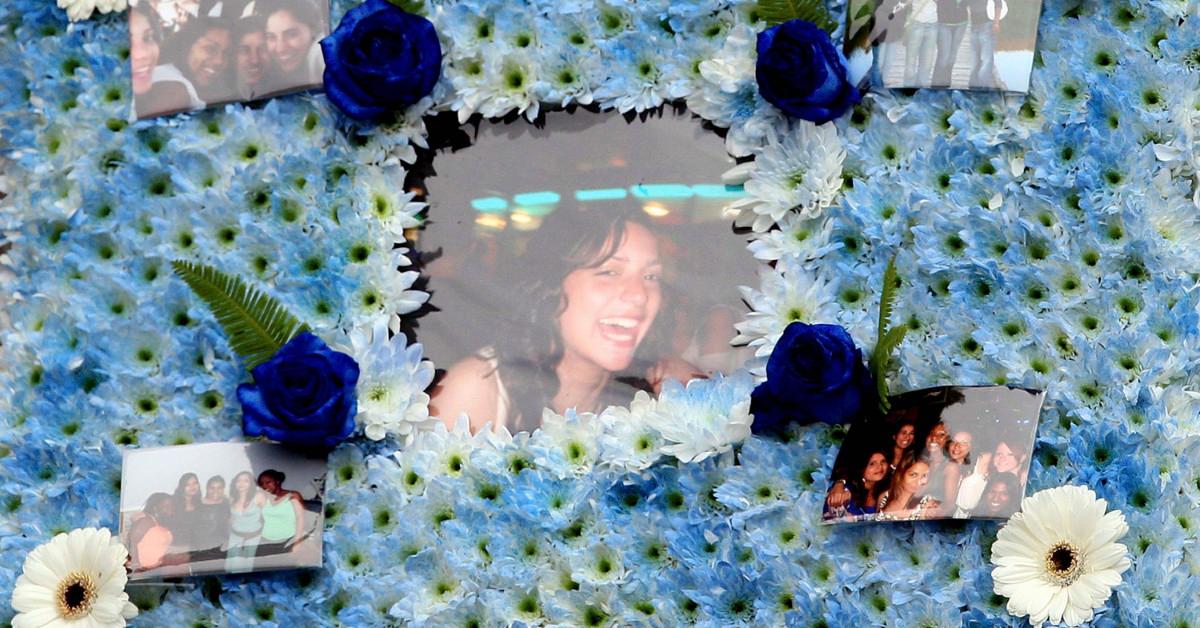 Even now, years after she and ex-boyfriend Raffaele Sollecito were acquitted of the 2007 murder of her roommate Meredith Kercher, in Perugia, Italy, it seems Amanda Knox can't get away from that chapter of her life.
Knox, now 34, is speaking out about the new film Stillwater, which bears certain parallels to her story. She's also expressing concern for Kercher's family and the impact that the film's press coverage will have on them as well.
Article continues below advertisement
"Does my name belong to me? Does my face? What about my life? My story? Why is my name used to refer to events I had no hand in? I return to these questions because others continue to profit off my name, face, and story without my consent. Most recently, the film Stillwater," Knox wrote on Medium.
Knox criticized the film for "fictionalizing away [her] innocence."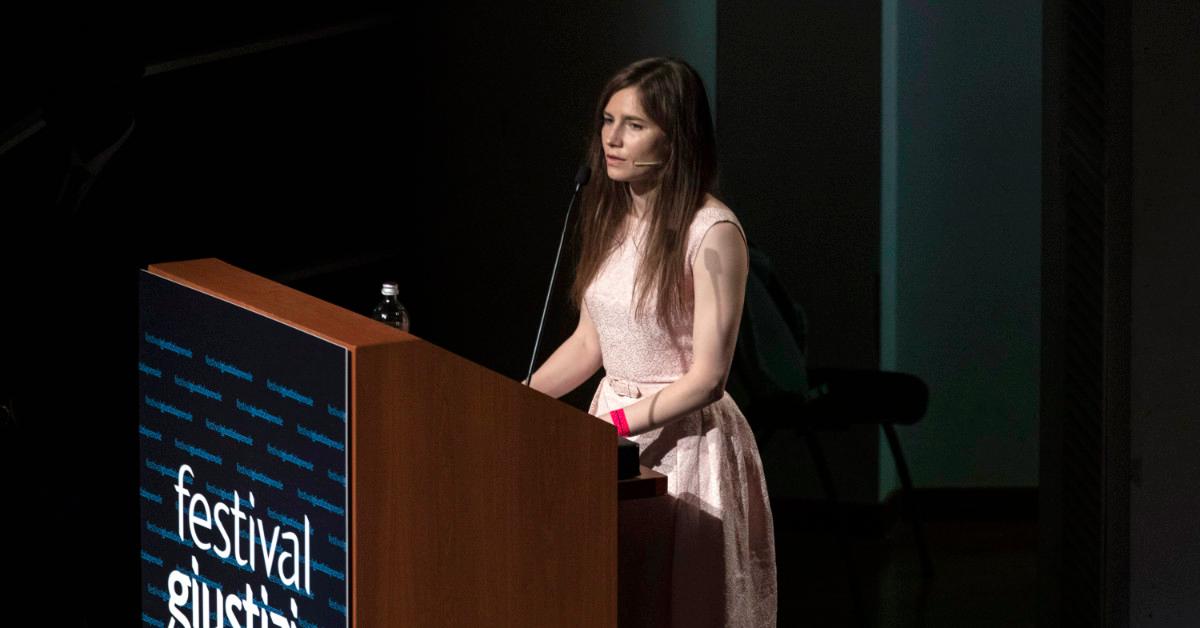 In her Medium post, Knox noted how press around Stillwater asserts that the "Amanda Knox saga" inspired the film.
"What does that refer to?" she wrote, reflecting on that phrase. "Does it refer to anything I did? No. It refers to the events that resulted from the murder of Meredith Kercher by a burglar named Rudy Guede. It refers to the shoddy police work, prosecutorial tunnel vision, and refusal to admit their mistakes that led the Italian authorities to wrongfully convict me, twice."
Article continues below advertisement
She added: "By fictionalizing away my innocence, my total lack of involvement, by erasing the role of the authorities in my wrongful conviction, [Stillwater director Tom] McCarthy reinforces an image of me as a guilty and untrustworthy person."
Knox wants people who talk about the events in Perugia to think about the impact on the people involved and their families.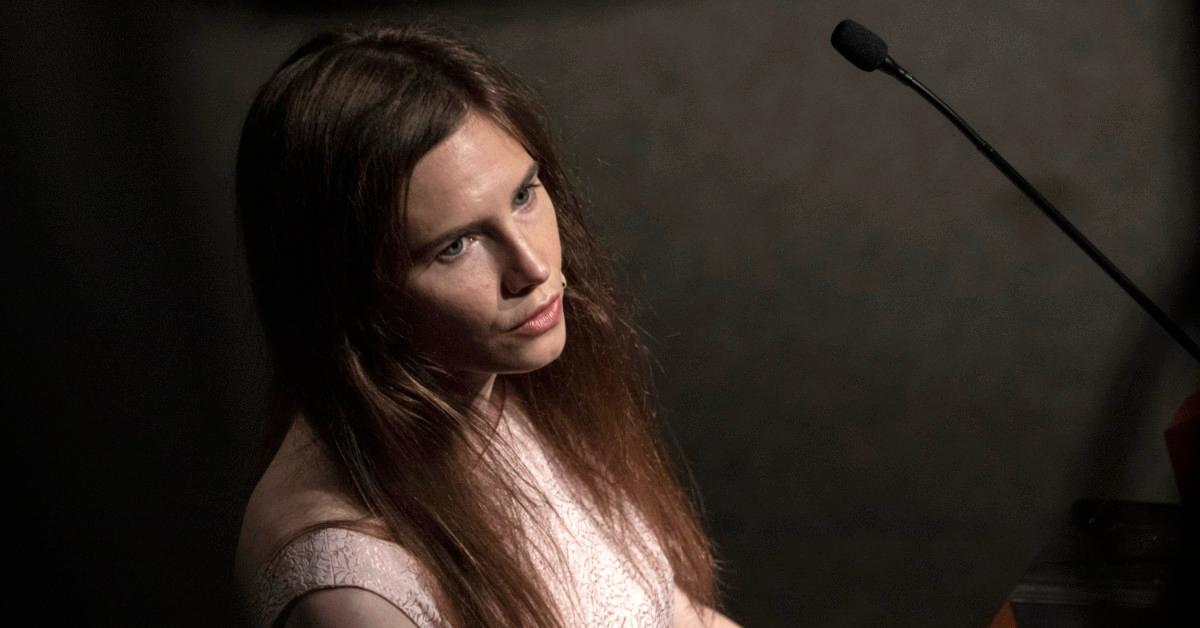 In her post, Knox also listed the requests she has for the press and the public. "I would love nothing more than for people to refer to the events in Perugia as 'the murder of Meredith Kercher by Rudy Guede,' which would place me as the peripheral figure I should have been, the innocent roommate," she wrote.
Article continues below advertisement
She went on: "Don't blame me for the fact that others put the focus on me instead of Meredith. When you refer to these events, understand that how you talk about it affects the people involved: Meredith's family, my family, Raffaele Sollecito, and me."
Kercher's sister said in 2017 that the family's "pain and helplessness never ceases."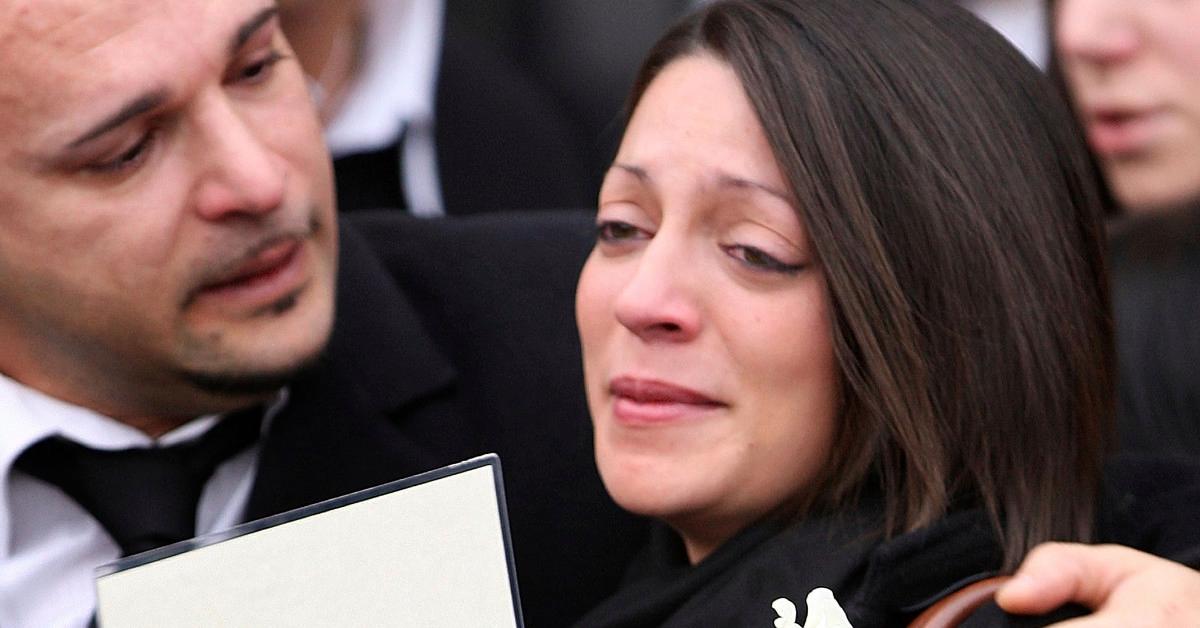 Speaking of Kercher's family, her sister Stephanie spoke out about the family's grief in 2017. "Anyone [who] has lost someone so close to them, and most certainly those who have had to experience the tragedy and despair of having someone taken from them in such a brutal way, will tell you that the pain and helplessness never ceases," she wrote in a statement to The Daily Mail.
"In the 10 years that have somehow already passed, we know nothing new of what happened to her and as stated before, I wonder if we ever will. I do feel let down by the Italian justice system, as it has contradicted itself on its decisions and has sought no new avenue of investigation. I continue with my life as best I can, as do those who knew [Meredith], but I will not let her fade into the background."