Music Fans Are Raving About the Miami Boys Choir on TikTok — Who Are They Exactly?
Who are the Miami Boys Choir and why are they so popular on TikTok? Fans on the internet are raving about their performances of Jewish songs.
You never quite know what the next viral sensation will be on TikTok. Some days, you'll see people making ill-advised cooking choices by marinating chicken breasts in NyQuil. Other days, you'll see music enthusiasts dissecting and praising performances from a choir group composed of young Jewish boys.
Luckily, we have the latter this time around. People all over TikTok are currently raving about the Miami Boys Choir.
Article continues below advertisement
From what you can see on TikTok, there's every reason to applaud the Miami Boys Choir. Their performances have all the aplomb and spectacle of a concert featuring a pop star sensation. But what's got people raving about the Miami Boys Choir lately?
Here's everything we know about the viral singing group.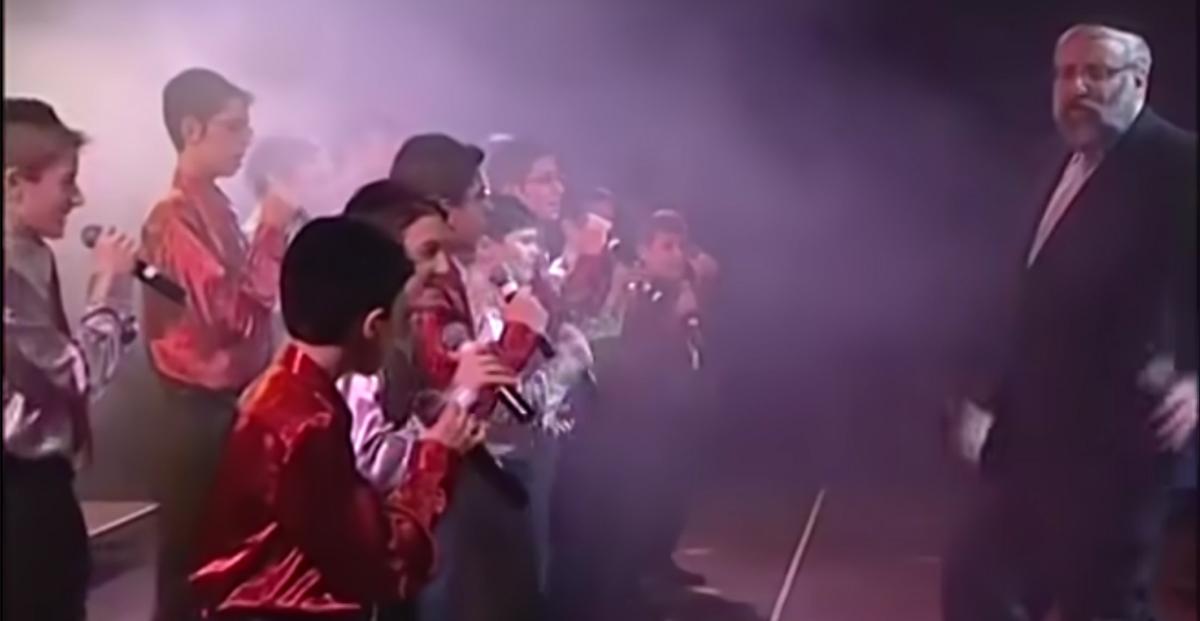 Article continues below advertisement
Who are the Miami Boys Choir going viral on TikTok?
The Miami Boys Choir is a singing group composed entirely of Orthodox Jewish boys. The group is led by Yerachmiel Begun, who began the group back in 1977, according to the Boy Choir & Soloist Directory. The group was named after Miami Beach, Fla., though they relocated to New York in the following years.
The singers specialize in Orthodox pop, a unique genre of religious music that draws from elements like pop rock and jazz.
Though the group is popular among the Jewish community, the Miami Boys Choir hasn't seen much mainstream success in the media. However, they've started to go viral on TikTok in recent news. Fans are raving about the individual performances of each singer as they harmonize in shockingly exciting and bombastic musical numbers.
TikTok user @hannah.n.hall ranked each singer in one particular performance, though she placed each of them in the number one slot.
Article continues below advertisement
The band is pretty active on social media. They have a presence on platforms Instagram and Twitter. They even have their own TikTok channel themselves where they post snippets of their performances.
On their official site, you can purchase tickets to future events, buy pre-recorded performances, or even audition to be a part of the group!
Article continues below advertisement
TikTok users are jamming to "Yerushalayim."
Though the Miami Boys Choir perform several songs, TikTok is currently obsessed with "Yerushalayim." The title is an ancient and alternate pronunciation of the name Jerusalem. The song itself has an exciting and epic feel, bolstered by the coordinated dance performances of the singers.
@hearthrobert on TikTok admits in his video, "If I saw this live, I would simply pass away. Like, they would need to defib me immediately."
Commenters have since echoed the sentiment. One calls the group "ridiculously good."
Another person claims, "I would be going absolutely feral if I was in the audience."
Eyes on TikTok are currently laser-focused on the wild and exciting performances of the Miami Boys Choir. Incidentally, their newfound popularity comes during Rosh Hashanah 2022.
L'shana tova to all who observe!