9 Gift Ideas That Miami Residents Will Pero Like, Love
Need a gift idea for your favorite Miami resident? This guide includes everything from candles to jewelry and more for the 305 fan in your life.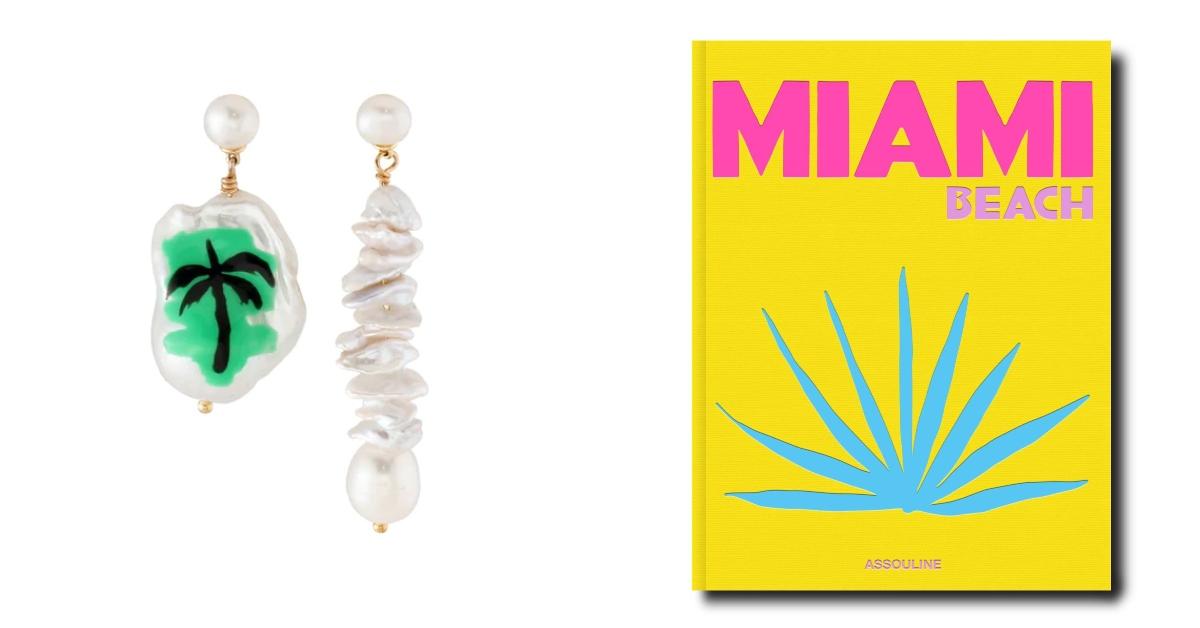 Need the perfect gift for someone who loves repping the 305? Look no further.
Instead of buying your Miami-based partner, family member, or friend a boring sports jersey or a souvenir meant for tourists, we have gifts that represent Miami without being too literal.
Article continues below advertisement
We have the perfect gift ideas for Miami residents who can't get enough of their hometown. From candles that smell like a Miami nightlife destination to a cocktail book filled with recipes from Miami's top restaurants, here is your gift guide inspired by the Magic City.
Keep scrolling to see the full list below.
E11EVEN x Hotel Collection
If you're from Miami, you've definitely heard of E11even nightclub.
The E11EVEN x Hotel Collection product line includes a Classic Candle ($59.95), a Reed Diffuser ($54.95), and Fragrance Oil ($54.95).
The scent's top note is white peach, bergamot, and lilac, the middle note is ylang-ylang, calone, and cyclamen, and the base note is musk, sandalwood, vanilla bean, and patchouli.
Article continues below advertisement
STEL Shade Hat
If you are in Miami, you'll need a good hat to block the sun — and STEL, a Miami-based lifestyle brand, has a variety of hats including the No Wrinkles Shade Hat ($50), No Wrinkles Bucket Hat ($50), and No Wrinkles Visor ($38).
Article continues below advertisement
Assouline Miami Beach Coffee Table Book
Everyone loves a coffee table book, and Assouline's bright Miami Beach coffee table book ($95) full of bright images of the Magic City is a really thoughtful gift for a photographer, beach lover, or anyone who just needs to add a pop of color to their home.
Article continues below advertisement
Joolz by Martha Calvo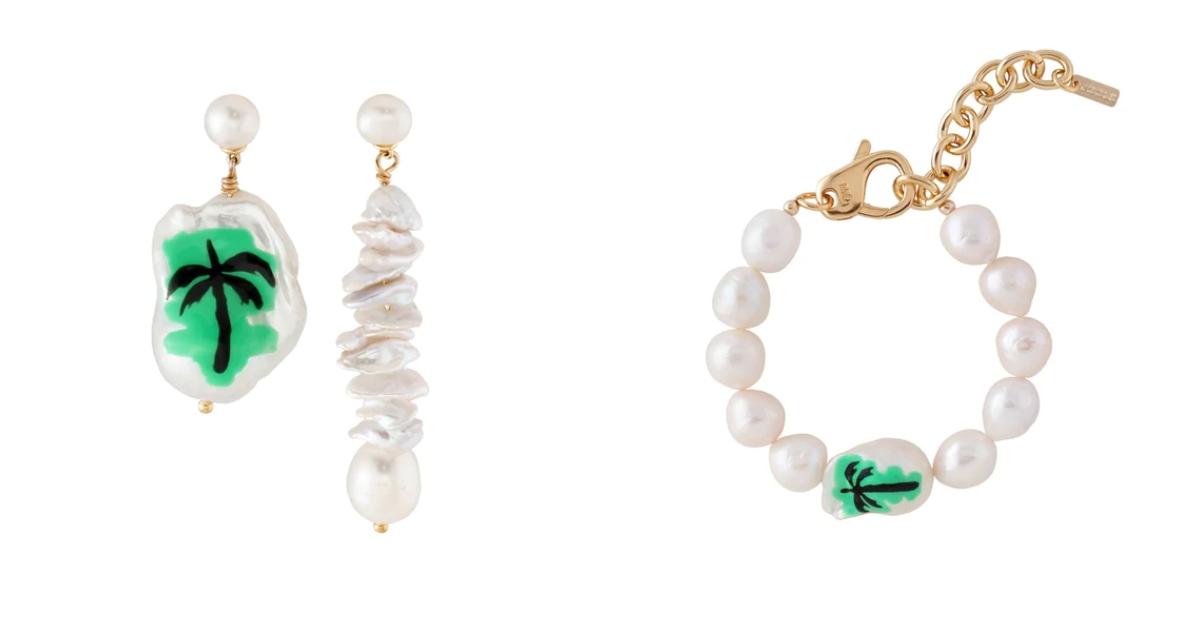 For a more subtle homage to Miami, check out Miami-based jewelry designer Martha Calvo. Our favorites are the Miami Vice mismatched earrings ($130) and pearl bracelet ($150), both with a handpainted palm tree.
Her jewelry line is also a favorite of Latin artists Bad Bunny and Rauw Alejandro.
Article continues below advertisement
TYPOE Backpack
If you have walked through Wynwood, traveled via the Brightline, or attended Art Basel in Miami, chances are you have seen TYPOE's art. His black and white die-form backpack ($75) is perfect for the Miami local who loves the art scene or just wants to support a local artist.
Article continues below advertisement
Miami Writes Co. Protected AF Phone Case
Miami residents know the importance of the evil eye, so this Protected AF phone case ($28) from Miami Writes Co. is perfect to have on you while strolling around South Florida.
The phone case comes in both black and white and is available for most iPhone models.
Article continues below advertisement
'Miami Cocktails' Recipe Book
Article continues below advertisement
Miami Map Print
If you want to give a touch of Miami to your home, a map print of the city available on Etsy starting at $10 is a great gift. Even better, if you have a Miami resident who is no longer living in the city, it is a nice reminder of their hometown wherever they are.
Article continues below advertisement
Anything from Martha of Miami.