What Happened to the Couple Who Adopted a Ukrainian Child but Came to Believe She Was an Adult?
Where are Michael and Kristine Barnett now? In 2010 they adopted a child from Ukraine then came to believe she was an adult with sinister intentions.
In April 2010, Michael and Kristine Barnett adopted a 6-year-old girl named Natalia Grace. She was born in Ukraine and had a form of dwarfism called spondyloepiphyseal, but the couple felt they were up to the challenge of adding a fourth child to the three boys they already had.
However, it didn't take long for them to suspect that something was off with Grace. According to the Daily Mail, they began to believe that Grace was actually an adult masquerading as a child.
Article continues below advertisement
They alleged that Grace showed signs of going through puberty which included menstruating. Soon, the Barnetts also claimed that Grace was trying to kill them. Doctors who saw Grace reportedly concluded that she was not only older but also mentally unwell.
After petitioning the court to change Grace's birth year to 1989 legally, the family moved to Canada and left her behind in an apartment. Where are Michael and Kristine Barnett now? Here's what we know.
Article continues below advertisement
Where are Michael and Kristine Barnett now?
According to People, Michael and Kristine Barnett divorced and were eventually charged with neglecting a dependent. "Prosecutors couldn't charge the couple with neglect of a child because of Natalie's court-ordered age change," the magazine reported.
In October 2022, Michael Barnett was found "not guilty of three neglect charges and conspiracy to commit neglect of a dependent," per Fox News.
Less than six months after Michael Barnett's charges were dropped, Kristine's were dropped as well in March 2023. The Journal & Courier reported that the prosecution felt there was insufficient evidence to prove the charges beyond a reasonable doubt. Court documents obtained by The Exponent list Kristine as living in Florida.
Article continues below advertisement
Where is Natalia Grace now? She testified in Michael Barnett's trial.
When asked about her age while on the stand, Grace had to say she was 22 years old because, legally, that was what her birth certificate said, per the Journal & Courier. From there, she described what happened when the Barnett family moved away, leaving her to fend for herself. Grace claimed she did not know how to do anything. Things like going to the store to buy food were unknown and made more difficult due to her disability.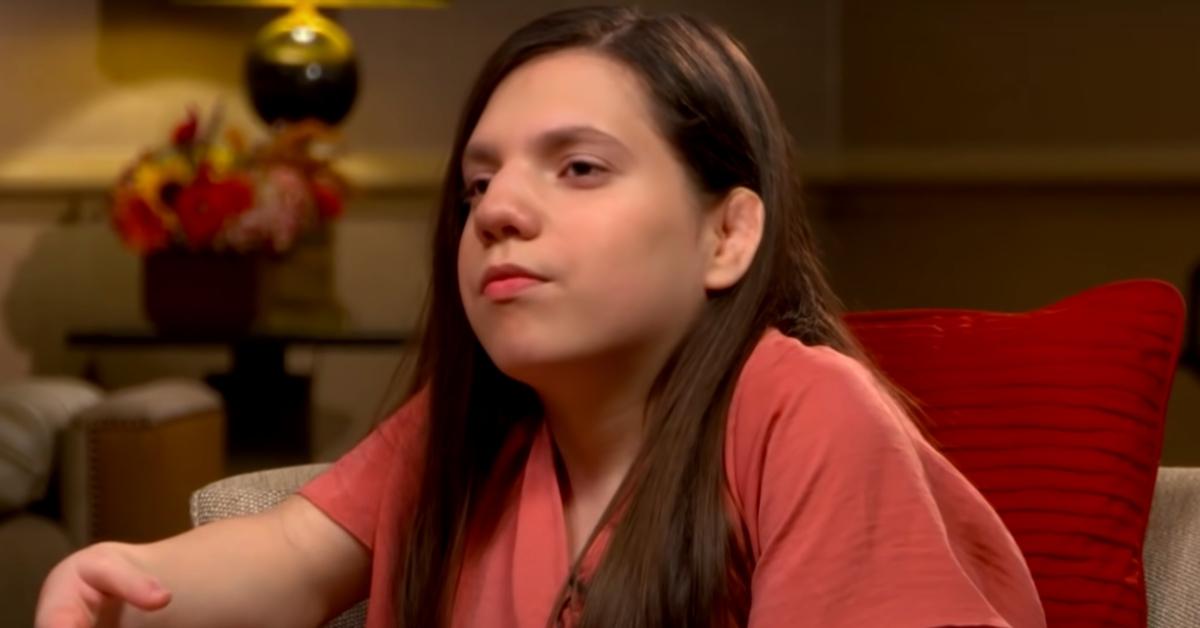 Article continues below advertisement
Grace testified that Katherine moved her to a city three counties away from where the Barnett family was living in 2013. "She took me to Lafayette to an office," Grace said.
Indiana State Police Detective Brandon Davenport testified that Michael Barnett told him this was because "Kristine said Lafayette is a white-trash town and nobody is going to care or worry about her."
While at that office, Grace "signed a lease that indicated that Michael Barnett was the payee for the rent," reported the Journal & Courier.
Grace told the court this was not what she wanted at all. "I wanted to be with the Barnetts," she said. "I wanted to live with them."
This was actually the second time she lived on her own. A year prior, she'd had an apartment in Westfield where she'd mainly lived on peanut butter and jelly sandwiches, pizza, and Ramen noodles, per her testimony.
After a month in Lafayette, Grace met Cynthia Mans, who decided to take her in, along with her husband Antwon and their children. Mans would teach Grace to read and write while charging her $250 monthly rent. She was taught by the Mans how to live and survive. With them, she learned about her Social Security disability benefits and a food-stamp card.