Michael B. Jordan's Little Brother, Khalid, Is a Successful TV Development Executive
Michael B. Jordan and his little brother, Khalid, share many interests. They are passionate about sports, and, of course, the entertainment industry.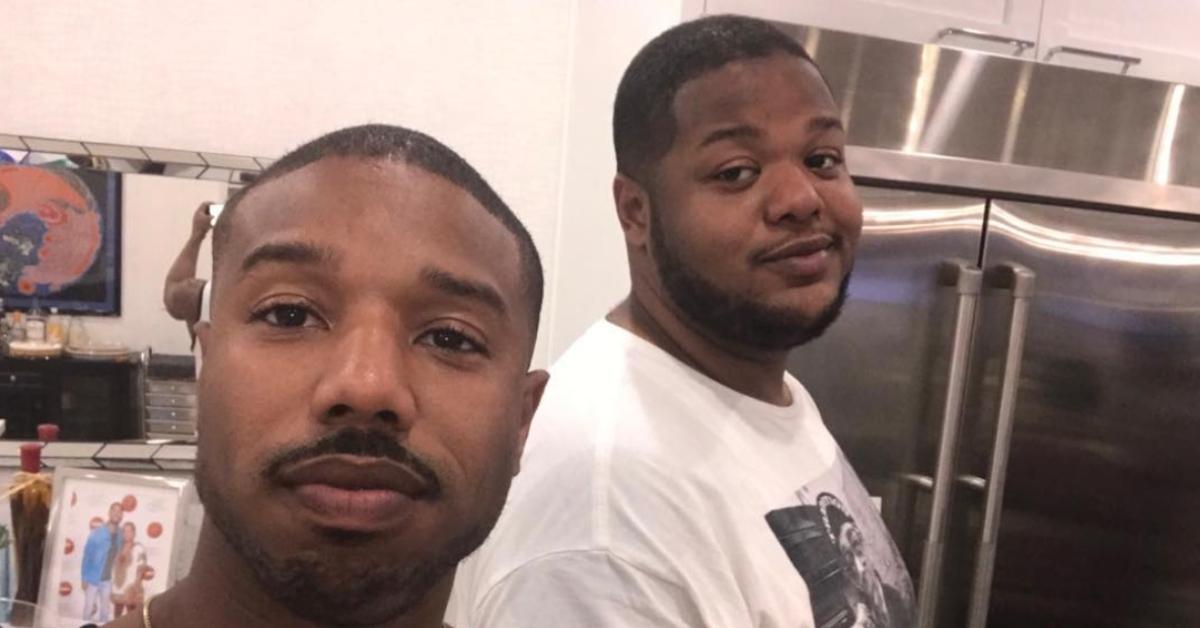 Over the past few years, Michael B. Jordan has mentioned on several occasions how close he is to the members of his family. As he revealed during a previous appearance on The Ellen DeGeneres Show, he fulfilled a lifelong dream in 2016 when he bought a house for his folks in Sherman Oaks, Calif. What's more, he ended up staying with them for about two years. And, perhaps not so surprisingly, Michael gets along with his sister, Jamila, and little brother, Khalid, just as well.
Article continues below advertisement
Michael B. Jordan and his little brother, Khalid, have similar interests.
Michael dreamed of becoming a basketball player while attending the Arts High School in Newark, N.J. His younger brother, Khalid, on the other hand, wanted to pursue a career as a football player. Unlike Michael — who has made the switch to elaborate gym workouts since then — Khalid did become a college-level athlete.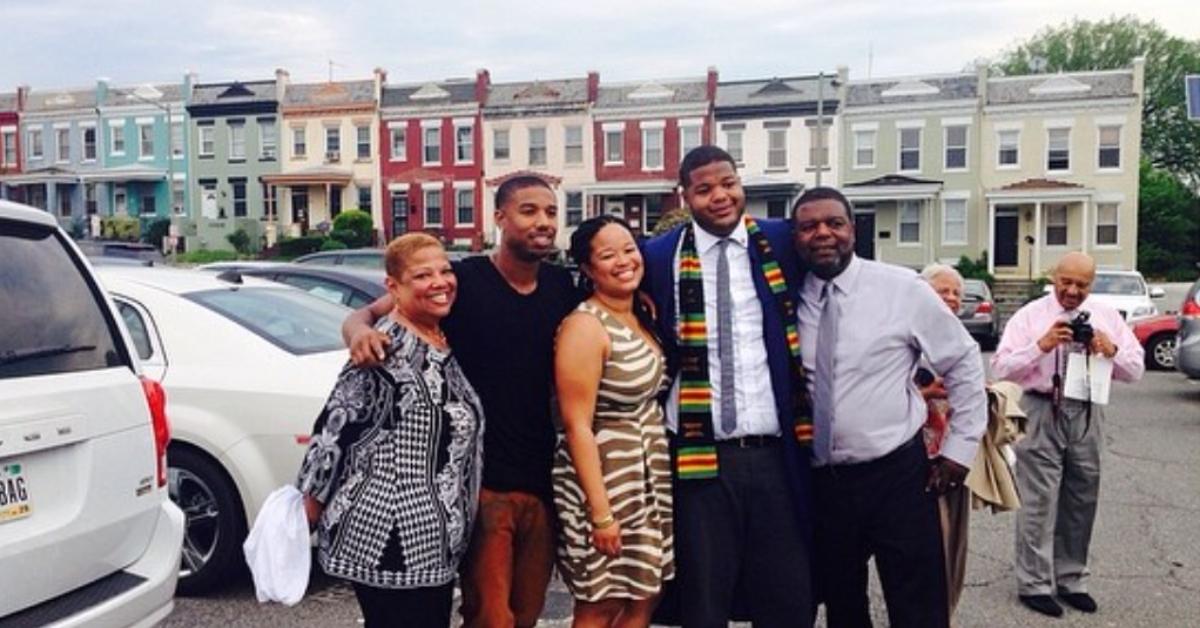 Article continues below advertisement
In fact, Khalid became one of the first history of art students from their high school to receive a full athletic scholarship at Howard University — a rare feat he achieved by supplementing his studies with playing football for the Malcolm X. Shabazz High School.
A bright student with multifaceted ambitions, Khalid sought out entry-level roles in the entertainment industry long before graduation. Not one to waste time, he is thought to have landed internships at Sesame Workshop and BET, alongside other Viacom-owned companies. These experiences paved the way for even bigger opportunities to come.
Article continues below advertisement
Michael's career as a model and actor took off long before he turned 18. After landing roles in commercials for brands big and small — including Toys "R" Us, Modell's Sporting Goods, and the like — he bagged acting roles on shows like The Sopranos and All My Children. His first international breakthrough came about with Oscar Grant's role in Fruitvale Station. Khalid's journey in the entertainment industry shaped up to be slightly different, though just as impressive.
Article continues below advertisement
As a recent article by Variety reveals, Khalid was named as a director of development at the Macro Television Studios, a global media brand, in September 2020. According to the outlet, Khalid and Ahmadou Seck were brought in to help the studio further expand into the scripted space and orchestrate the launch of a range of unscripted and reality programs and podcasts.
Previously, Khalid served as a creative development executive at Warner Horizon — where he is thought to have specialized in drama and comedy development — and as a manager at Mass Appeal. According to his alumni speaker page on Link Education Partners, he worked for companies like Endeavor (formerly known as the William Morris Endeavor talent agency) as well.
Article continues below advertisement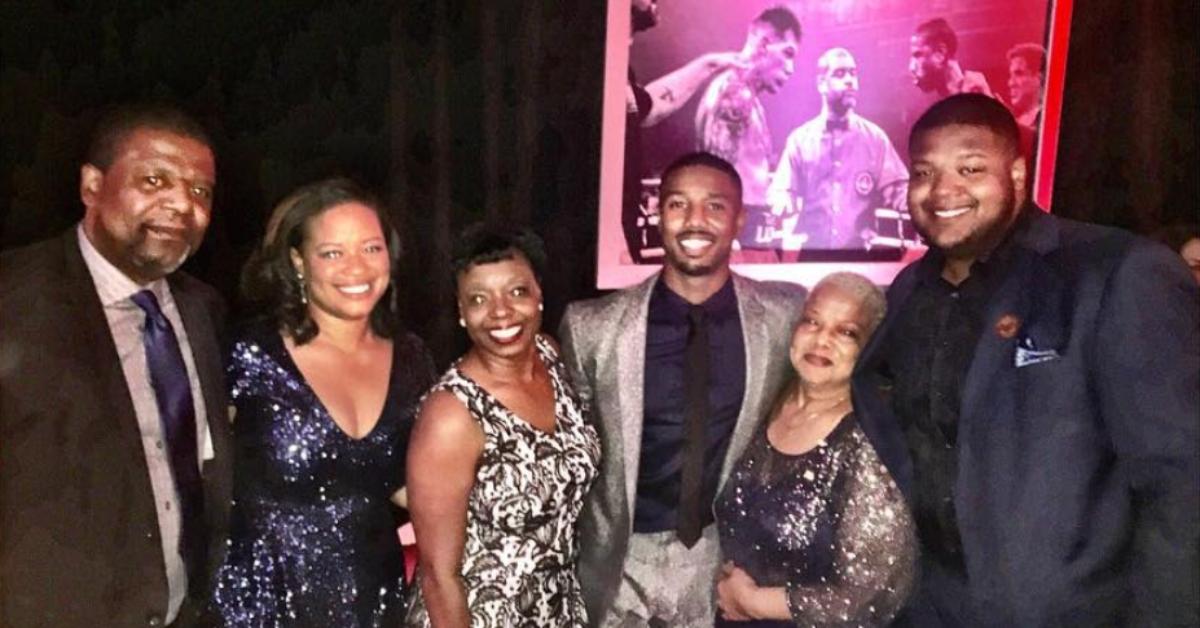 Judging by Khalid's Instagram profile, he and Michael are super-close to each other. Although he is not one to share new photographs every fortnight, a significant percentage of the images posted on his profile capture his shenanigans with his brother. Some of Michael's posts document his hangouts with fellow superstars like Zendaya, Drake, or Jay Z, but he shares proud photographs of Khalid relatively frequently.