Michael Benz Is Quite a Character on 'Darcey & Stacey' and He Has Known the Twins for Years
When Michael Benz first appeared in Season 3 of Darcey & Stacey, viewers weren't quite sure what to make of him. The blue-haired eccentric family friend only has Darcey Silva and her sister Stacey Silva's best intentions at heart, but it also means he speaks his mind about their respective partners.
Article continues below advertisement
Now that he's back as a more main cast member in Season 4, some fans want to know more about Michael. He has known the Silva twins for years, well before 90 Day Fiancé, but this is the first time he has been around for a longer period of time.
And even though Stacey's husband, Florian Sukaj, doesn't love the way Michael often delivers tough love to him about finding a job, Michael seems to be here to stay.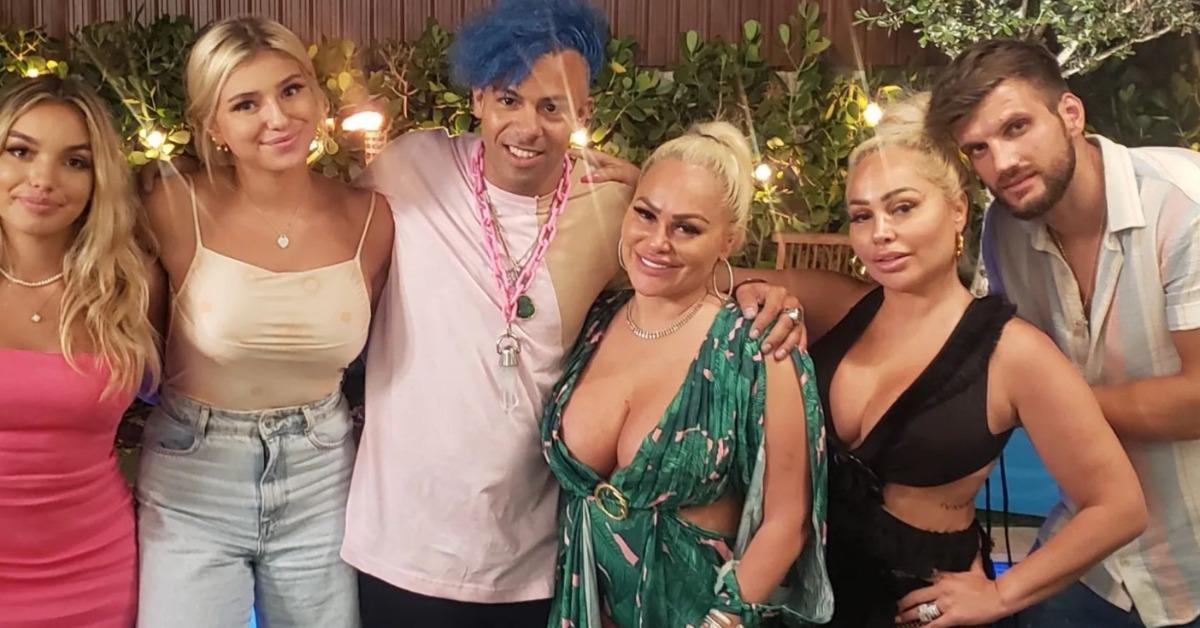 Article continues below advertisement
Who is Michael Benz from 'Darcey & Stacey'?
When Michael was first introduced on Darcey & Stacey, the sisters explained that he helped them get their company, House of Eleven, up off the ground when they moved to Los Angeles years ago. Although they no longer live on the West Coast, Darcey and Stacey are still close to Michael.
In fact, they've collaborated on other things over the years and he was there to support them when their clothes were in Miami Swim Week in 2021.
"So back in the day when me, Darcey, and Stacey collaborated, we started with just swimsuits," Michael shared on the show. "We did samples and things like that. It was a really good combination between me and them because as a male designer and as [female designers], we have a great fusion together."
Article continues below advertisement
Now, Michael is more than a sometimes business partner for the twins. He calls them his sisters and they seem to feel just as close to him as they open up to him about their various relationship troubles. And he's unafraid to speak his mind when it comes to handing out advice.
Article continues below advertisement
What is Michael Benz's job?
Like Darcey and Stacey, Michael's job is in the fashion industry. He's a clothing designer with a collection online and in a shop on Melrose in Los Angeles. His collection 1 of 1 is described on Michael's website as being a line "specifically designed for the owner who wants to have the only one in the world."
His online store features hats, t-shirts, and hoodies with his various designs. Michael hasn't really plugged his own fashion line on Darcey & Stacey, but the sisters have been quick to credit him for his influence on them and in the industry.
Watch Darcey & Stacey on Mondays at 8 p.m. EST on TLC.