What Happened to Florian's Teeth on 'Darcey & Stacey'? They're Hard To Miss
Florian's teeth on 'Darcey & Stacey's are clearly very different than they were in Season 3 and fans are curious about when he had dental work.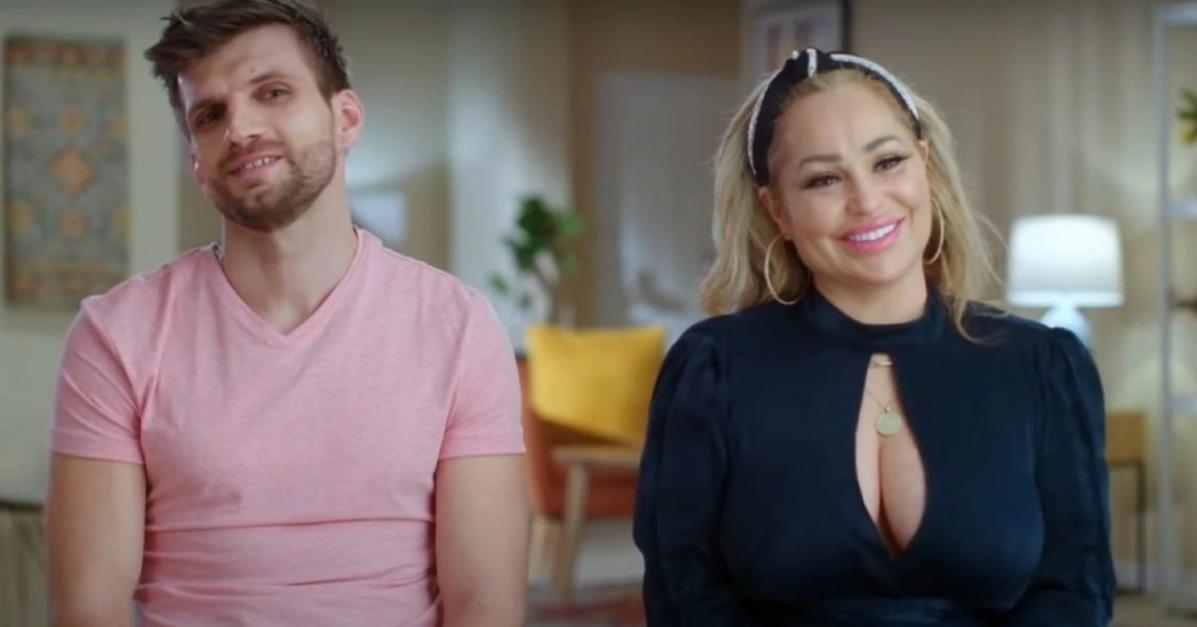 Stacey and Darcey Silva are known for their ever-changing looks, and the identical twins seem to prefer to have the same procedures done to keep their appearances similar to each other. But in Season 4 of Darcey & Stacey, viewers are talking about Stacey's husband Florian Sukaj and his teeth. Or, to be more exact, his clearly brand new teeth that look vastly different from the ones he had in prior seasons.
Article continues below advertisement
That's not to say fans are critical. They're just quick to take notice of changes in appearance when it comes to Darcey, Stacey, and their loved ones. Viewers also once commented on Darcey's ex Georgi Rusev's new hair when he chopped off his signature locks.
This isn't anything new, but you have to expect a drastic change in one of the show's main stars to cause a stir.
Article continues below advertisement
Florian has brand new teeth on 'Darcey & Stacey.'
Darcey and Stacey have never been shy about sharing the reality of their own various procedures from over the years with their fans. And Florian's new teeth are no exception.
In January 2022, while the third season was still on the air on TLC, Stacey shared before and after photos of Florian's teeth in her Instagram Stories.
Until that point, fans knew Florian to have spaces between most of his teeth and, despite being a model, Florian was prone more to serious looks than huge smiles. To be fair, he still doesn't smile quite as much. But he did have significant work done on his teeth between Seasons 3 and Season 4 of Darcey & Stacey.
Article continues below advertisement
According to Stacey on Instagram, Florian went to Turkey to Comfort Zone Dent, where he had veneers bonded to his teeth. Viewers saw Darcey and Stacey get new veneers in Season 2 when they went all out with makeovers in Turkey, so it's not a huge shock that Florian traveled to the country for his own dental work.
Article continues below advertisement
Darcey and Stacey are no strangers to cosmetic procedures.
Both Darcey and Stacey have been candid about the work they've had done to their faces and bodies over the years. The procedures between the two of them include nose jobs, liposuction, butt lifts, and plenty of fillers. Of course that's not all, since the twins look vastly different now than they did at the start of their reality TV fame years ago.
But in a way, it's refreshing to fans that Darcey and Stacey don't keep their affinity for going under the knife a secret from viewers. The sisters seem to embrace that side of themselves.
Now if only someone could convince them to stop going so heavy on the Instagram filters.
Watch Darcey & Stacey on Mondays at 8 p.m. EST on TLC.