Comedian Michael Blackson Is a Boy Dad, but How Many Kids Does the 'VH1 Couples Retreat' Star Have?
After comedian and 'VH1 Couples Retreat' star Michael Blackson posted a pic with an infant on social media, fans were wondering about his family life.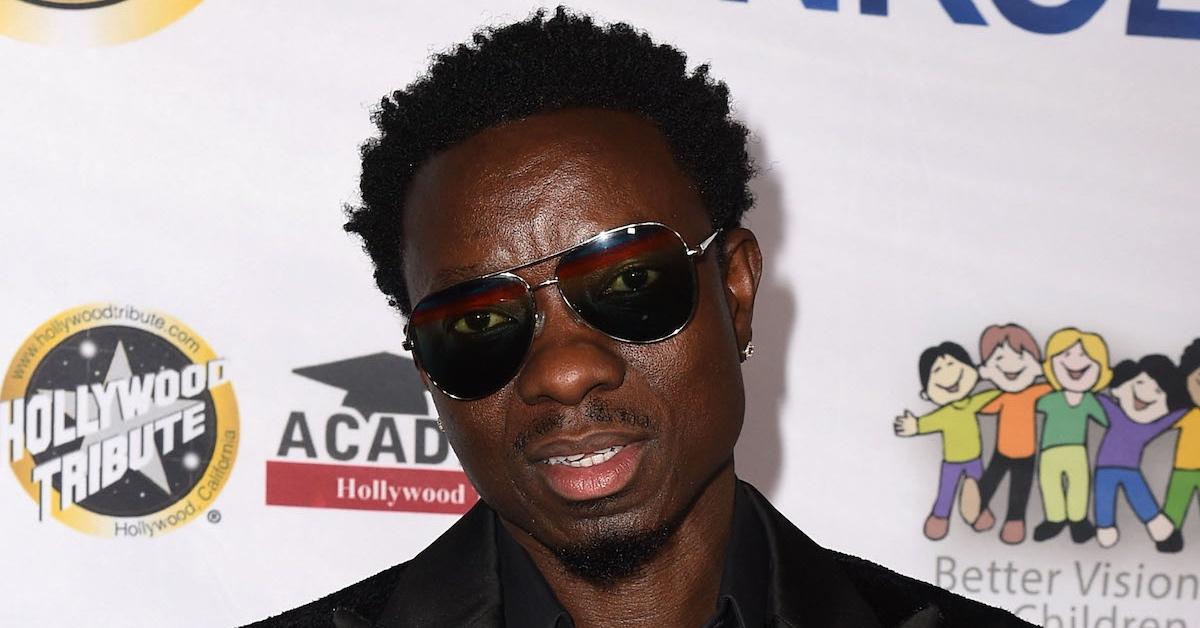 Comedian and VH1 Couples Retreat star Michael Blackson has been in a league of his own for quite some time. Michael, who is known as the "African King of Comedy," has been serving up the funny for decades. Michael has starred in films including 2000's Next Friday, 2018's Nobody's Fool, 2021's Coming 2 America, and more. And while Michael's roles have been a great source of entertainment, his romantic life is equally intriguing.
Article continues below advertisement
Michael has had his share of ups and down on the relationship front — from cheating rumors to long-term sidechicks. Since the comedian has no qualms about spreading his seed, fans have long wondered if the 49-year-old has any children. And it turns out that Michael is a boy dad. So, how many kids does Michael Blackson have? Here's the 4-1-1.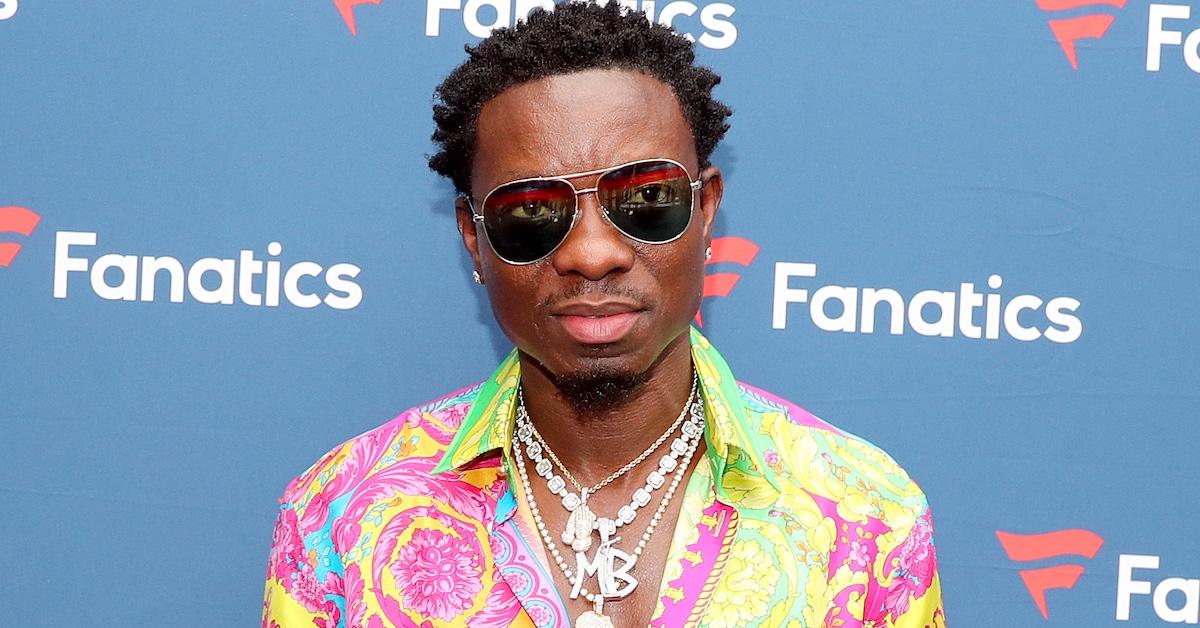 Article continues below advertisement
Michael Blackson is a father of three sons.
Cheers to fatherhood! According to Pure Net Worth, Michael is a father of three sons: Michael Jr. and twins Niko and Noah. Unfortunately, the identities of the children's mothers are not known to the public.
The news may come as a shock since Michael tends to be very open about all aspects of his life. However, Michael has never posted any photos of his children on social media. Interestingly, Michael has posted various babies and children on his IG and often jokes about children not liking him.
On the flip side, Michael may just be a celebrity who prefers to keep his family out of the limelight.
Article continues below advertisement
Michael Blackson poked fun at Claudia Jordan's age on 'VH1 Couples Retreat.'
The jokes truly never stop with Michael Blackson. In a recent episode of VH1 Couples Retreat, Michael threw a dig at fellow co-star Claudia Jordan without realizing that he could be heard.
Article continues below advertisement
On Instagram, Michael shared a clip from the scene, in which Claudia and her boyfriend, KJ, can be seen partaking in a group exercise with the other cast members. In the clip, Claudia shares that she has issues with parenting because KJ is already a father, but he doesn't seem interested in having children with her. And of course, Michael has something slick to say.
Article continues below advertisement
"Isn't she like 48?" Michael whispers to his fiancée Rada as they look on. "Can she have kids, babe?"
Rada eventually whispers back, "You can still have kids. Stop."
When Michael shared the clip on his Instagram page, he took a moment to apologize to Claudia for not realizing that he was mic'd up.
"VH1's Couples Retreat Editors ain't s--t for exposing my whisper. Sorry Claudia. I forgot I was mic'd," Michael's caption reads with a slew of laughing face emojis.
Article continues below advertisement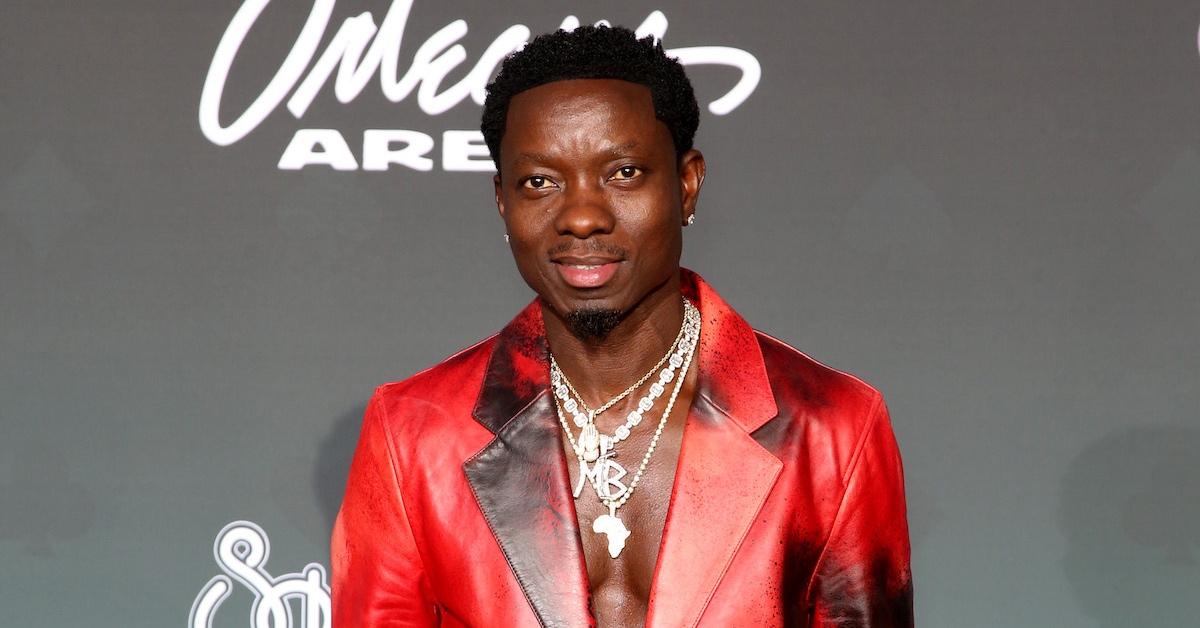 However, it appears that Claudia realizes that the joke was said in good fun.
"Lol you ain't s--t @michaelblackson ! But you might be right! Ha!!" Claudia commented on Michael's post.
Article continues below advertisement
It's unclear if Michael and Rada will be interested in having children of their own. But, since the couple already has their share of relationship issues, it'd probably be best for the pair to iron out their problems before expanding their family.
Catch new episodes of VH1 Couples Retreat Mondays at 9 p.m. EST on VH1.