Everything to Know About Former National Security Advisor Michael Flynn's Family
President Trump's former National Security Advisor Michael Flynn just had the charges against him dropped, so he shared a video of his grandson to celebrate.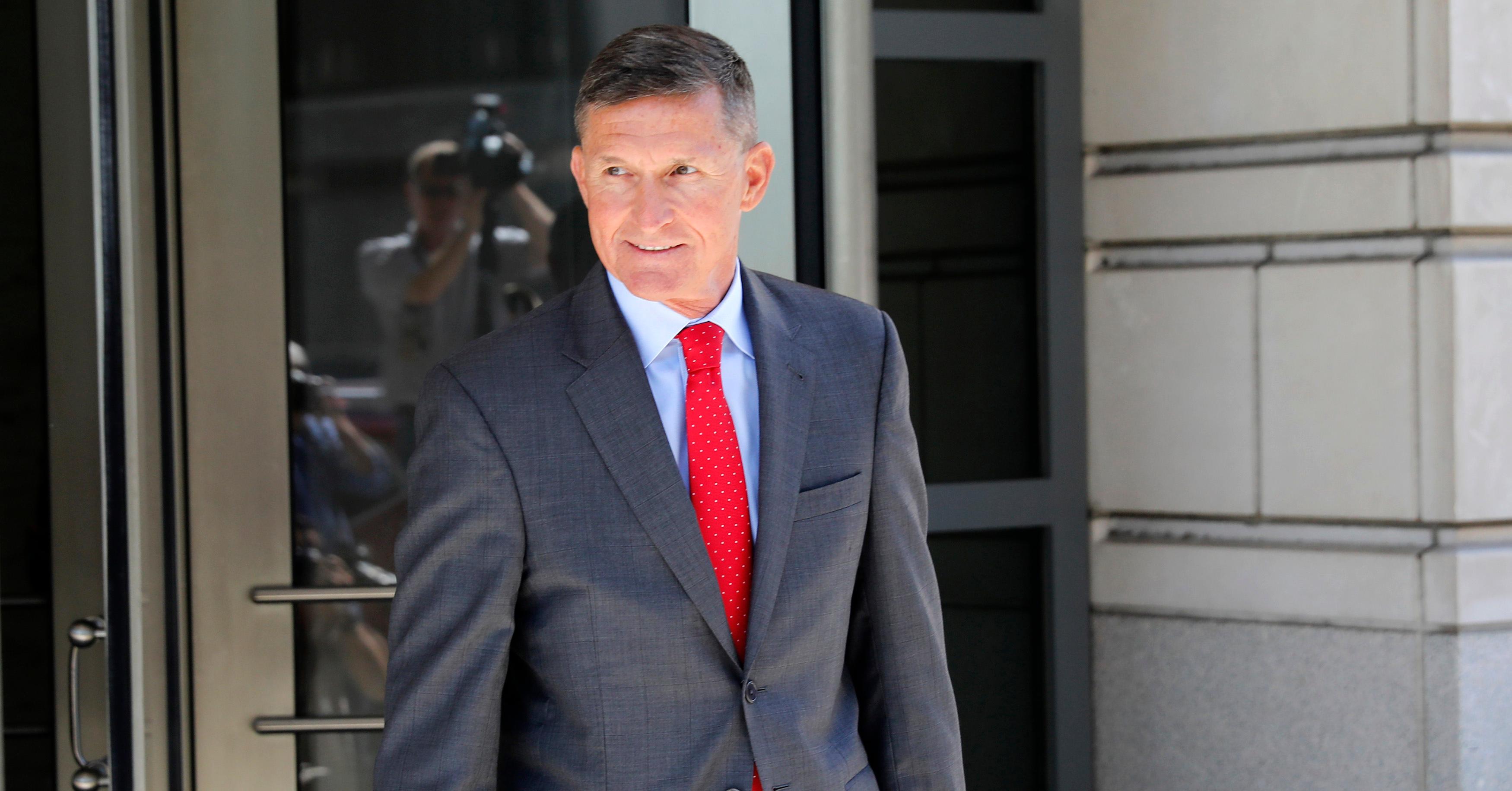 One look at the news and you'll see Michael Flynn dominating headlines. President Donald Trump's former National Security Advisor has been put under intense scrutiny after being accused of lying to the FBI about a conversation he had with a Russian ambassador regarding the president's election.
But now that the charges against Flynn were dropped, the retired United States Army Lieutenant General may be retiring for good.
Who is Michael Flynn's grandson, and what do we know about his family?
Article continues below advertisement
Michael Flynn is married to Lori Andrade.
Michael Flynn and Lori Flynn (née Andrade) are both from Middletown, R.I., attending the same high school together. While it's unclear when the pair started dating, the duo married in 1981, according to Lori Flynn's Facebook page. Given that they attended the same high school, it's likely they knew each other long before Michael Flynn's time in the military.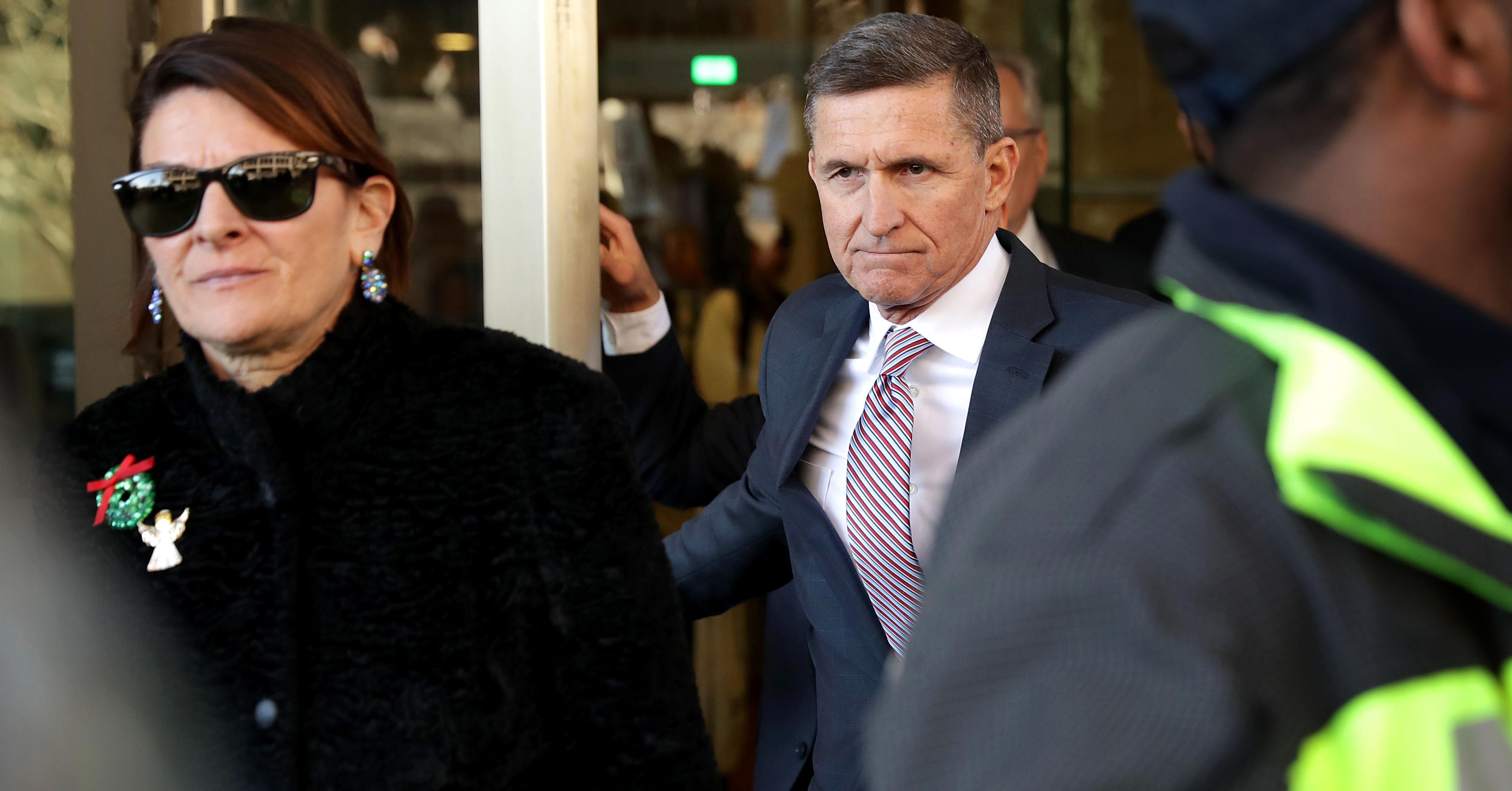 Article continues below advertisement
Together, the pair raised two children, both boys. As Michael Flynn was in the military for most of their marriage and their sons were raised on military bases, he has previously publicly admitted that Lori Flynn mostly raised their children on her own.
Even after being married for almost 40 years, the couple still has an immensely strong bond, attending events together frequently and posting photos with each other on their respective social media profiles.
He has two sons, Matt Flynn and Michael Flynn Jr.
The Flynn family formed the lobbying group, Flynn Intel Group, which provides intelligence services for both individual businesses and the government. While Michael Flynn is the CEO, Michael Flynn Jr. acted as the Chief of Staff for a period of time. At this time, it does not appear as though Michael Flynn Jr. has a wife or children, though he seems to be following in his father's footsteps by joining the military and getting involved in politics.
Article continues below advertisement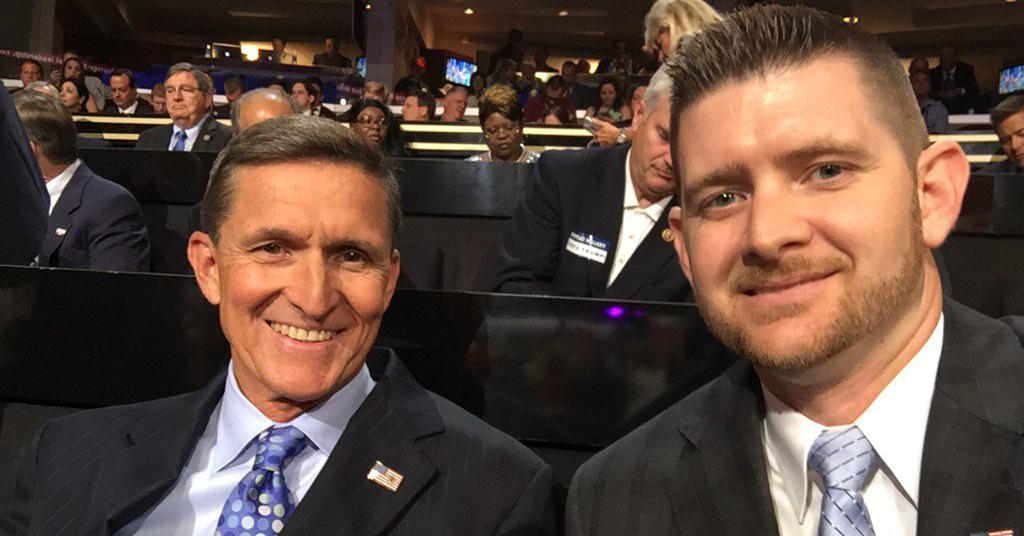 Matt Flynn, on the other hand, has not gotten involved in the family business, instead focusing on his own family. He has a wife and two children, who he posts about frequently on his social media accounts.
Article continues below advertisement
Michael Flynn has two grandchildren.
When it comes to his grandchildren, Michael Flynn tries to keep them as far from the spotlight as possible — though he does share the occasional cute photo or video of them. From the looks of his and his wife's social media accounts, he has two grandchildren, Travis and Brooke. Lori Flynn frequently posts photos of the grandchildren, especially since her husband retired from the military.
Both Travis and Brooke are children of Matt Flynn and his wife, as at this time, it doesn't appear as though Michael Flynn Jr. has any children.
On the day that the charges against Michael Flynn were dropped, he shared a video of Travis reciting the Pledge of Allegiance. The small boy recites the Pledge — while wearing dinosaur pjs and waving a small American flag.
"My grandson Travis...'and JUSTICE for ALL,'" Flynn captioned the post with the emojis for justice, love, prayer, and the American flag.