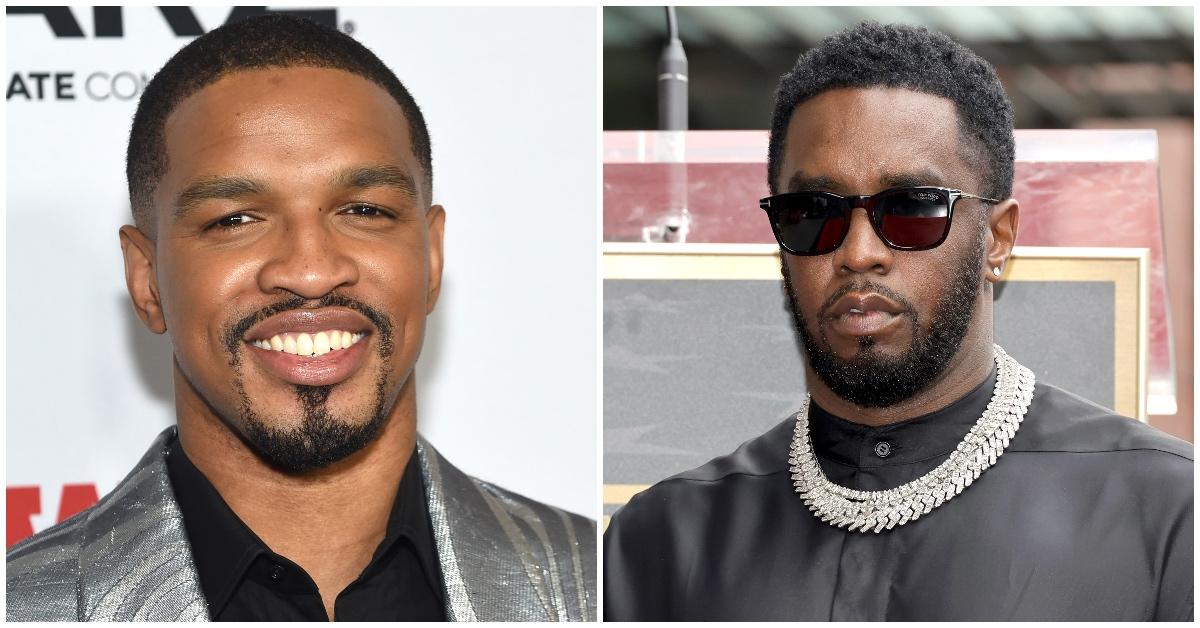 Here's the 4-1-1 on 'Power' Actor Michael J. Ferguson and Diddy's Verbal Fight on Halloween
The boys are fighting! Although many social media users are still marveling over Halloween 2022's round of celebrity costumes, it appears that a scuffle almost came to fruition between actor Michael J. Ferguson and Diddy.
Article continues below advertisement
Reports share that the Power actor and the mogul exchanged words and things almost got physical with security stepping in. And of course, fans are taking sides.
So, why did Michael J. Ferguson and Diddy almost got into a fight? Here's everything that we know.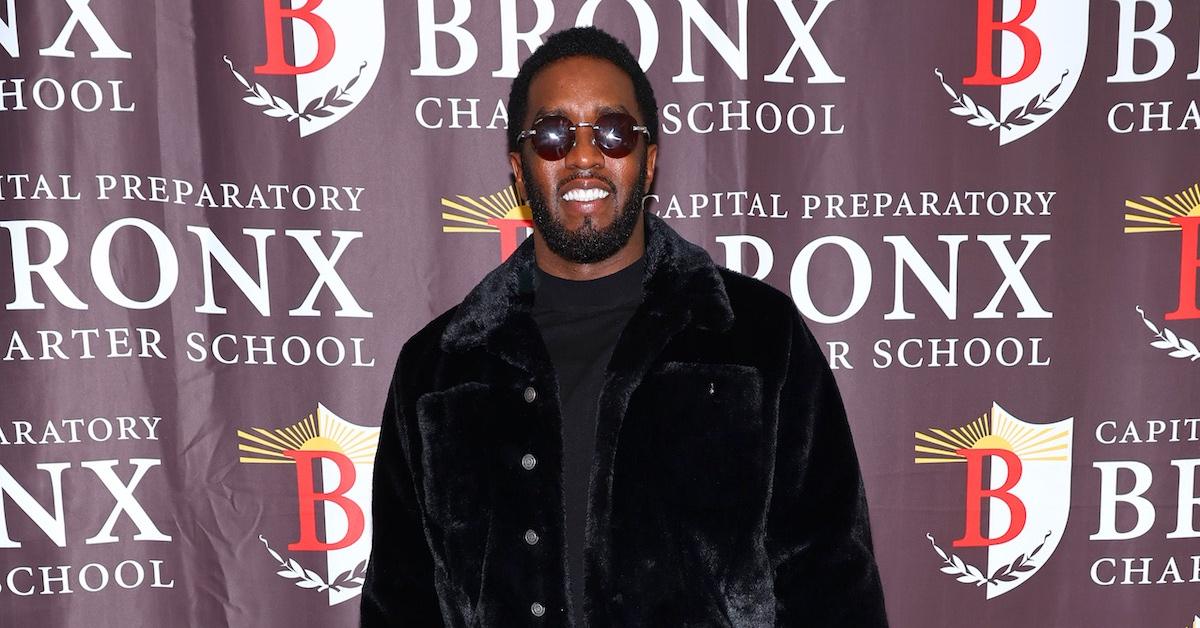 Article continues below advertisement
Diddy channeled his inner joker for Halloween and bumped into Michael J. Ferguson on the street, prompting a near-fight between the men.
One thing's for certain and two things are for sure — Michael J. Ferguson aka Francis "2-Bit" Johnson on Power has no problems squaring up with anyone for a fight.
According to The Shade Room, it appears that Diddy's shenanigans as the Joker for Halloween night almost led to his squaring up with Michael.
Naturally, Diddy was unrecognizable in his Joker get-up that consisted of heavy white face makeup, the iconic red lips, and green hair to match his purple and green three-piece suit. While on the streets of Los Angeles, Diddy was playing the part of terrorizing people.
Article continues below advertisement
However, after Diddy approached the Power actor, things quickly went left. In a video clip shared by the outlet, Diddy can be seen in Michael's personal space, with what appears to be Diddy's security guards surrounding Michael standing in front of a car.
Michael — who didn't seem to recognize Diddy — is then heard calling Diddy "p—y" and repeating the word to an unknown person out of the frame. He then tells the security guards not to touch him.
"You [n-word]," Michael says to Diddy, who seemingly asks who he is talking to.
Article continues below advertisement
Diddy then laughed and took a few steps back before calling Michael's bluff, saying, "You're a clown."
With an angered look on his face, Michael tells the security again not to touch him.
Diddy continued to taunt Michael until breaking out of character.
Article continues below advertisement
"What's up, baby? You don't like me?" Diddy said to Michael. "Then muthaf—king get to it, [n-word]. If you don't like me, you motherf--king fronting. Get to it, b—h. Don't f–king play with me on Halloween. I'm out here with love, [n-word]."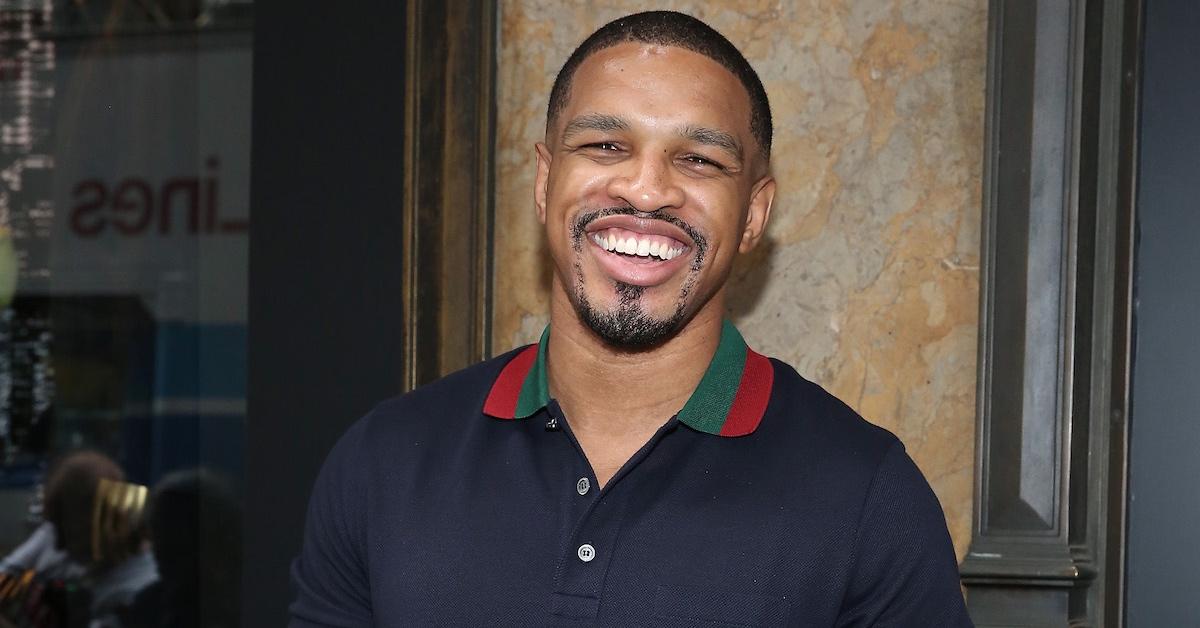 Article continues below advertisement
Michael then called Diddy's bluff and laughed in his face asking him "What's up?" which pretty much means Michael was ready to come to physical blows.
"It's what up then, [n-word]," Diddy replied. "Come on here and I'll bust your s–t! You f—ing p—y, make sure you won't ever talk to me like that, [n-word]. I'm love, [n-word]!"
Diddy went on to question why Michael had the energy that he had in the video. The mogul then diffused the situation by revealing his identity to Michael, who was unaware that Diddy ws behind the costume.
"It's Puff. Come here, give me a hug," Diddy said as the two men gave each other a handshake.
Article continues below advertisement
"You're lucky because I'm really about that," Diddy said to Michael as the tension seemingly died down.
"I'm with it, too," Michael said, letting Diddy know that he had no problems taking the situation to the next level.
The two men later parted ways with Diddy inviting Michael to an afterparty.
Article continues below advertisement
Fans on social media are now clowning Diddy for his near-fight with Michael J. Ferguson.
Halloween marks a time for celebration with costumes added to the equation — not a time to square up and nearly fight another celebrity.
As fans are learning the details about Diddy's run-in with Michael, many have called out the mogul for even keeping up the energy to fight. And since he was dressed in Halloween garb, it's understandable that Michael didn't know who he was and clearly got annoyed with his shenanigans.
Article continues below advertisement
That said, while Diddy was talking tough in the video, fans pointed out that Michael's character in the Power universe is not too far off from his personality in real life. And since 2-Bit is known to handle his business with violence, Diddy nearly wrote a check with his mouth that his hands couldn't cash.
Thankfully, it appears that all is now well between the two men.