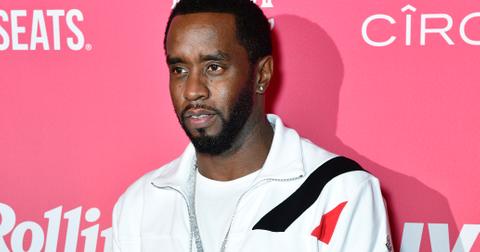 Diddy Sparks Dating Rumors With Australian Model Tina Louise
By Katie Garrity

Updated
Rap mogul Diddy (formerly Puff Daddy) is one of the biggest names in hip-hop since the early 1990s and it's always been interesting to see who his girlfriend du jour has been.
Throughout the years, we've seen him with many beautiful women from the late Kim Porter to the one and only Jennifer Lopez.
Article continues below advertisement
So, it's no surprise that many fans want to know who Diddy is dating at the moment — and if the "Satisfy You" rapper has a girlfriend following his split from Cassie in 2018.
Diddy is reportedly dating Australian model Tina Louise.
Diddy and Tina, who was previously linked to Brian Austin Green, were seen canoodling on a beach in Malibu, Calif. The Daily Mail obtained photos of the two sharing passionate kisses during their romantic outing.
Article continues below advertisement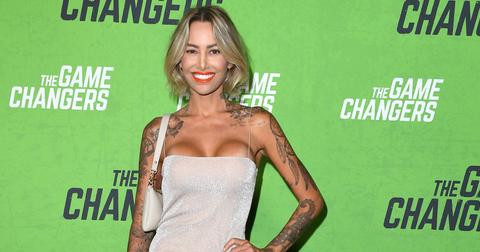 In one particular photo, Daddy is seen trying to be inconspicuous, throwing a towel over his head to avoid drawing the attention of fans and paparazzi as he snuggled up next to Tina on a shared beach blanket.
Article continues below advertisement
Tina is a new development in Diddy's life considering he was rumored to be dating Lori Harvey after breaking up with his longtime girlfriend and R&B artist, Cassie. Sources are unsure as to how Tina and Diddy got together, but from the looks of it, they are enjoying each other's company.
Why did Diddy and Cassie break up?
Diddy and Cassie Ventura met around 2007 when she was a model for his clothing line Sean John. However, the two didn't come out as a couple for a few years — dating on and off for 10 years.
They even sparked engagement rumors in 2014, but Diddy's rep quickly shot them down.
Article continues below advertisement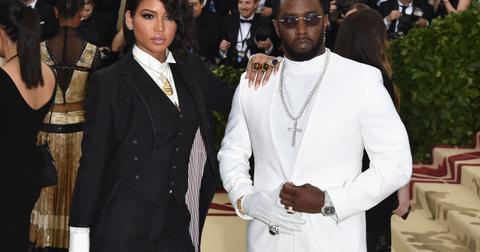 In October 2018, it was announced that the duo's relationship had ended. A rep for Cassie announced, "They are indeed no longer together and haven't been for months."
In an emotional Instagram post, Cassie reflected on her time with Diddy and remembered feeling "sad" about who she was when she was with him.
Article continues below advertisement
"This photo was of me in NY on May 31st, 2017. I feel sad for the girl in the picture because I know the personal demons she was battling, but I'm so excited for her growth to come. It's bittersweet looking at this photo," she wrote. "This is a shout out to everyone on their journey! I'm still on mine and I hope that me sharing can help others know that there is so much joy in recognizing your growth every step of the way."
Cassie has since moved on with Diddy's former personal trainer and bull rider Alex Fine.
Fans will always have a soft spot for Diddy and J.LO.
While Diddy might have moved on from Cassie with Tina Louise, Diddy's high-profile relationship with Jennifer Lopez, who he met on the set of a music video for her debut album, "On the 6," still has people talking to this day.
Article continues below advertisement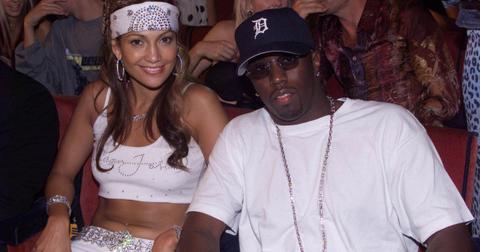 Jennifer reflected back on her relationship with the Bad Boy Entertainment CEO, which ended in 2001, in an interview with The Breakfast Club.
"The Puffy era was just kind of a crazy, heightened time in my life. You know, Puffy and I both grew up in the Bronx," she said. "He had been in the music business and had all this success; I was just starting and making my first album when I met him. He became kind of a mentor to me in that moment. We had this kind of crazy, tumultuous relationship that ended in a bang."
Now, only time will tell how things end for Diddy and his new girlfriend!