City Girls Rapper Yung Miami Is a Proud Mom of Two — Meet Her Beautiful Family
How many kids does Yung Miami have? Meet the City Girls rapper's children.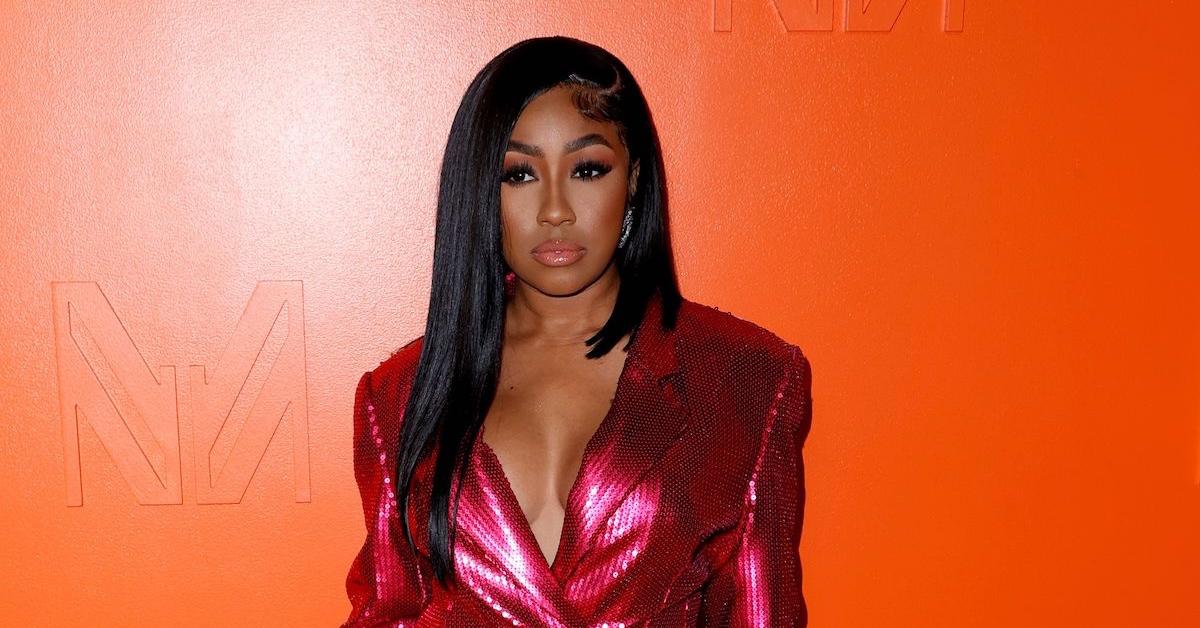 It's a City Girls world, and we're all just living in it. Ever since the Miami duo — Caresha "Romeka" Brownlee (aka Yung Miami) and Jatavia Shakara Johnson (aka JT) — hit the scene, the pair has shaken up the hip-hop world. Through music, fashion, beauty and entrepreneurship, the ladies are setting the standard that hard work and determination can get you far. And that's a lesson the duo seemingly hopes to share with their families.
Article continues below advertisement
So with that said, many City Girls fans are likely aware that Yung Miami is a mom. When we were first introduced to Yung Miami in 2018, the world got acquainted with her son, Jai. However, as Yung Miami's career continued to blossom, so did her gorgeous brood. Here's the rundown on Yung Miami's beautiful kids.
Article continues below advertisement
Yung Miami is a mother of two: a son and a daughter.
Throughout the course of Yung Miami's career, she's been very vocal about wanting it all: family, love, and being able to build wealth. And Yung Miami's tenacity and drive serves as proof that we can all have the dream.
Fans who have been rocking with the City Girls from their humble beginnings know Jai very well. Jai, who is Yung Miami's firstborn, celebrates his birthday on June 26, 2013. Not only does Jai have his own Instagram page, but his proud mom frequently posts images of herself hanging out and mothering Jai.
Article continues below advertisement
The rapper shares her beautiful son with her late ex, Jai Wiggins. Unfortunately, Yung Miami's ex-boyfriend was shot and killed in June 2020, per The Blast.
Article continues below advertisement
Yung Miami has always been passionate about children and expressed her desire to have more kids. So, it wasn't no surprise that the hitmaker welcomed a daughter, Summer Miami Luellen, into the world on Oct. 16, 2019. Like her older brother Jai, Summer also has her own Instagram page where fans can see adorable photos and moments of her and the family.
Article continues below advertisement
The "Good Love" femcee shares Summer with her ex-boyfriend and music producer Southside. The pair first started dating in 2018, and after breaking up and making up, they officially called their relationship quits in 2020. The two have since been co-parenting.
Will Yung Miami have more children in the future? All signs point to yes.
If you've been keeping up with the dating life of Yung Miami, you know that she and Diddy have been spending a lot of time together. Since June 2021, both Yung Miami and Diddy set off coupledom rumors.
Article continues below advertisement
However, it wasn't until a year later that the pair confirmed what the world already knew, via Yung Miami's podcast, Caresha Please, on Diddy's Revolt network.
Article continues below advertisement
In a segment about dating, Yung Miami made it a point to ask the mogul about their relationship status, to which Diddy confirmed that they're enjoying each other's company.
"We date. We're dating," Diddy said.
Interestingly, Diddy expressed that the pair are simply having a good time with each other and that he's currently "single," "taking his time with his love life," and "simply dating."
Article continues below advertisement
As the conversation continued, the topic of kids came into play. And Yung Miami made it a point to ask Diddy his views on having more children.
"Do you want more kids? Yung Miami asked Diddy.
"I definitely wanna have more kids," Diddy answered.
"You know I want twins, that's why I was throwing it out there that you want more kids because I want a set of twins and they run in your family," Yung Miami told Diddy.
Article continues below advertisement
The mogul then questioned Yung Miami about her telling him that she didn't want more kids when they had a personal conversation in the past. However, Yung Miami claims that she's since changed her mind.
Diddy went on to share that since his twin girls are getting older, he wants more kids and has been experiencing baby fever.
So, being that both Diddy and Yung Miami are aligned with having more children, the future looks pretty bright for the pair. And if twins do come to fruition for them, we know that their children will be gorgeous. But, only time will tell.