City Girls' Rise to Fame Helped Inspire HBO's 'Rap Sh!t' — How Did Yung Miami and JT Meet?
Yung Miami and JT rose to fame as the City Girls in 2017. But how did they meet and how did they get their name? How are they connected to 'Rap Sh!t'?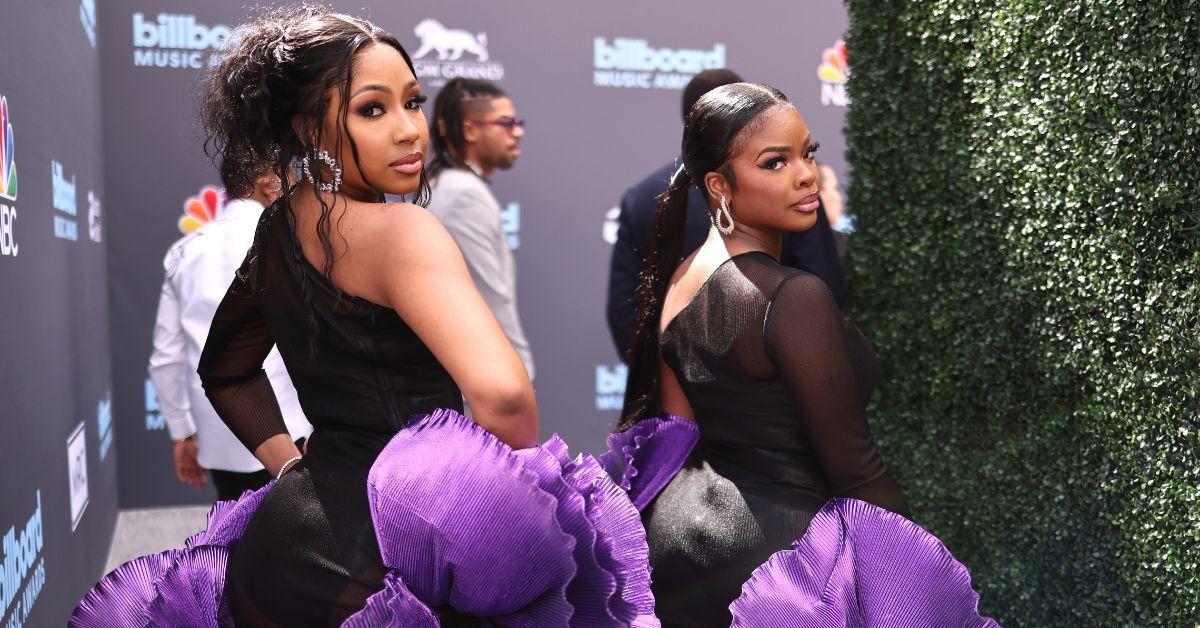 Article continues below advertisement
Although they haven't been in the spotlight long, JT and Yung Miami have witnessed highs and lows in front of the world. Fortunately, they've supported each other through it all and seemingly don't plan on ending their group anytime soon.
While most people know who the City Girls are now, many may not know their backstory. So, how did the City Girls meet? And how is their story connected to Issa Rae's HBO Max series Rap Sh!t? Keep reading for what we know.
Article continues below advertisement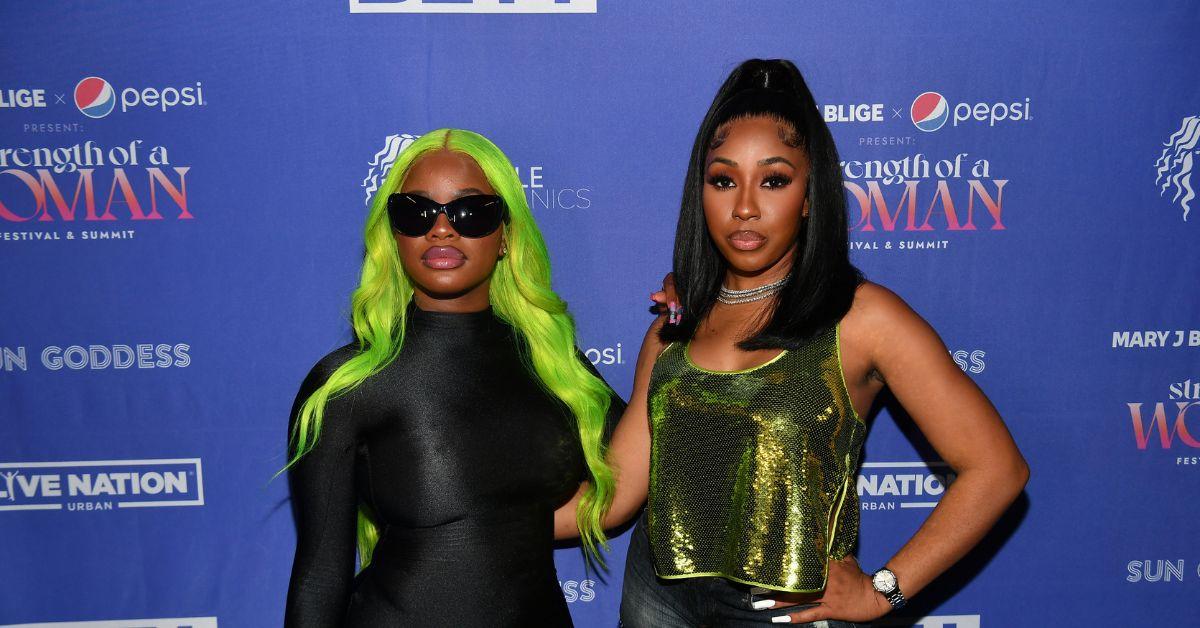 How did City Girls meet?
JT and Yung Miami have been close since they met in middle school in Miami-Dade County in the early 2000s. At the time, Yung Miami had already established herself on Myspace and was also known for being Trina's goddaughter. Once JT and Yung Miami actually met, JT was determined to make Yung Miami her new BFF.
"Caresha was one of those young 'It' girls," JT said in an interview with Billboard in 2020. "I was like, 'Yo, she lit as f**k!'"
Article continues below advertisement
From their first meeting, City Girls forged a solid friendship that lasted through their adult years. Soon, they turned to each other when Yung Miami's mother went to prison, forcing her to move in with her dad. JT also spent more time with Yung Miami's family, as she stayed at Miami's grandmother's house after their nights out.
Article continues below advertisement
The #CareshaPlease host said she and JT spent most of their teen years "sneaking out, fighting, drinking, being grown — doing stuff we had no business doing," which JT blamed on her troubled childhood.
"I was rebellious because I didn't have my mama around — nobody could tell me what to do," JT told the outlet after saying her mother was never around. "When I started hanging out with Caresha, I was pillar to post. I started running away. I didn't like it at my daddy's house; I didn't like it nowhere no more."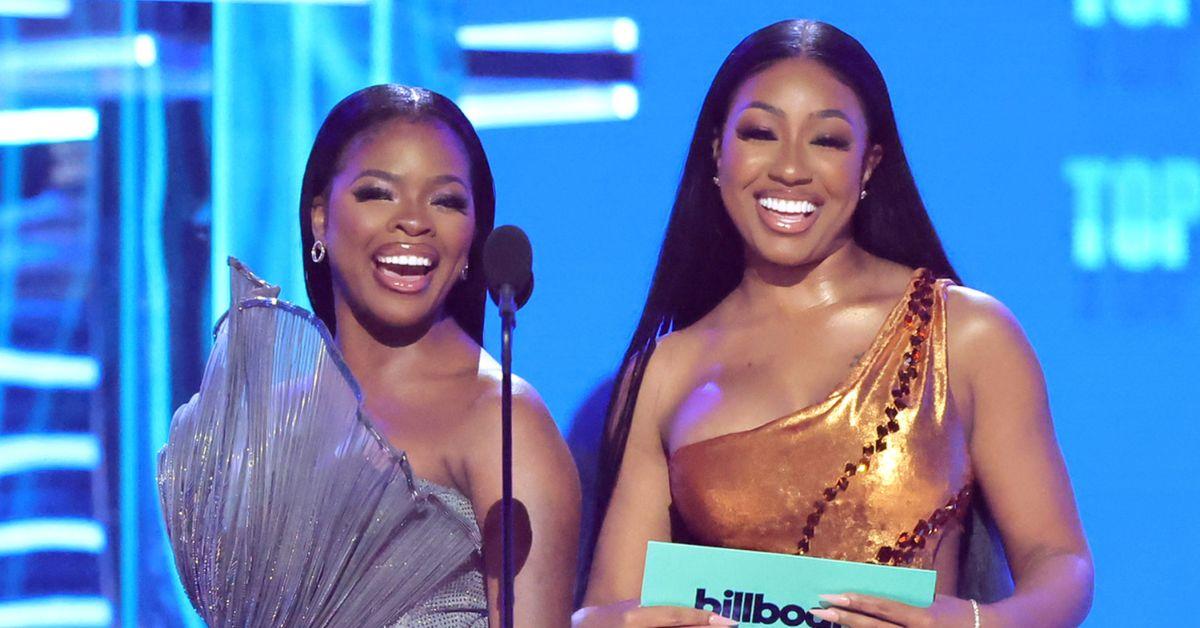 Article continues below advertisement
The City Girls remained friends through challenging times.
Throughout their friendship, JT and Yung Miami continued supporting each other. In 2013, Yung Miami became pregnant with her first son, Jai Wiggins Jr. Despite being a young mother, she and JT planned to make it out there. So, in 2016, they decided to start rapping and put out their first two songs in 2017. That November, Pierre "Pee" Thomas signed the group to his label, Quality Control. According to Genius, the label's artists include Lil Baby, Migos, and Lil Yachty.
Article continues below advertisement
Less than a year after signing with Quality Control, Kevin "Coach K" Lee gave JT and Miami the name "City Girls," inspired by their respective upbringings in the neighborhoods of Liberty City and Opa-locka, per Complex. Following their new name, the group released their first mixtape, "Period," in May 2018. Soon after the album debuted, Drake called them to work on his song "In My Feelings" from his "Scorpion" album.
"When [Quality Control's Pierre "Pee" Thomas] played the song, and Drake says our names, we was like 'Oh b---h, Drake knows our names?!" Yung Miami told Rolling Stone in July 2018. "I'm about to cry talking about it."
"In My Feelings" catapulted City Girls' careers, but they couldn't enjoy it for long. In June 2018, police arrested JT and sentenced her to two years in prison for credit card fraud. Although Yung Miami admitted her friend's sentencing was a "setback," she held the group down by promoting their music and attending events on their behalf.
Article continues below advertisement
Fortunately, JT was released from prison in 2020. Since then, City Girls haven't stopped working, and they recently delved into television. After ending Insecure in December 2021, producer-writer-actress Issa Rae tapped them as executive producers of her HBO Max show Rap Sh!t. Issa shared that the show, starring Aida Osman and KaMillion, is partially inspired by the City Girls' rise to fame. Issa didn't use the City Girls' entire story but wanted them involved in showing the Miami experience.
Article continues below advertisement
Issa told The ShadeRoom at Rap Sh!t's premiere that the show is "not a biography or autobiography of the City Girls," but rather that it's inspired by them as well as "all the female rappers of this particular moment." She explained that the show "took little pieces" from the different inspirations. As for the City Girls, Issa said, "I decided to set the show in Miami and I wanted to get their blessing."
"I love Miami, but I don't know Miami like that, and so we wanted it to feel authentic across the board," Issa explained. She later added: "You can't do a show in Miami about female rappers and not involve the City Girls."
You can stream Rap Sh!t on HBO Max now.