Drake's List of Ex-Girlfriends Is Really, Really Long — Who Is He Dating Now?
Drake has dated Rihanna, Jennifer Lopez, and maybe even Nicki Minaj! But who is the Toronto-based rapper and devoted dad dating in 2022? Details.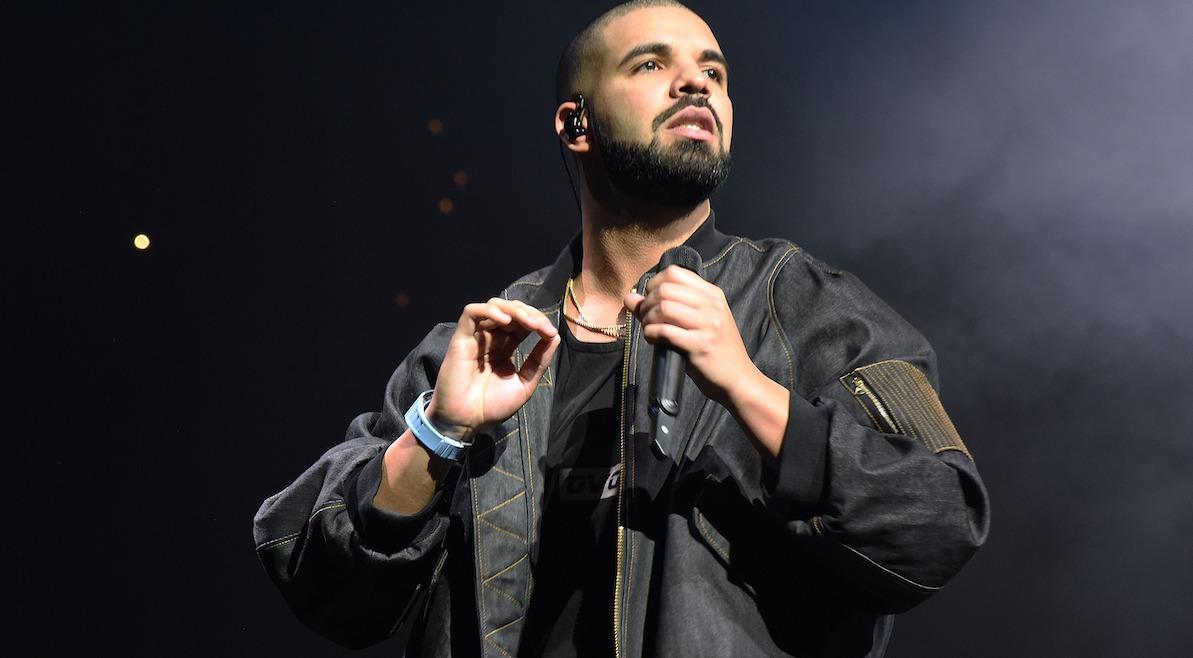 Fans of "Falling Back" rapper Drake are constantly wondering who he's dating, and since he has a closet full of Hermès bags for his future wife, the question is not a huge surprise. However, the better question may be: Who hasn't Drake dated?
The child-actor-turned-hip-hop-icon has been rumored to be with several women in the music industry — that is, when he is not busy feuding (Pusha-T, Kanye West, and Meek Mill, we're looking at you).
Article continues below advertisement
One of the biggest rumors regarding Drake's relationship history has involved his longtime Young Money collaborator Nicki Minaj. However, Nicki quickly shot down all of those whispers in their 2014 song, "Only," where she clarified she had "never f---ed Drake." Ouch!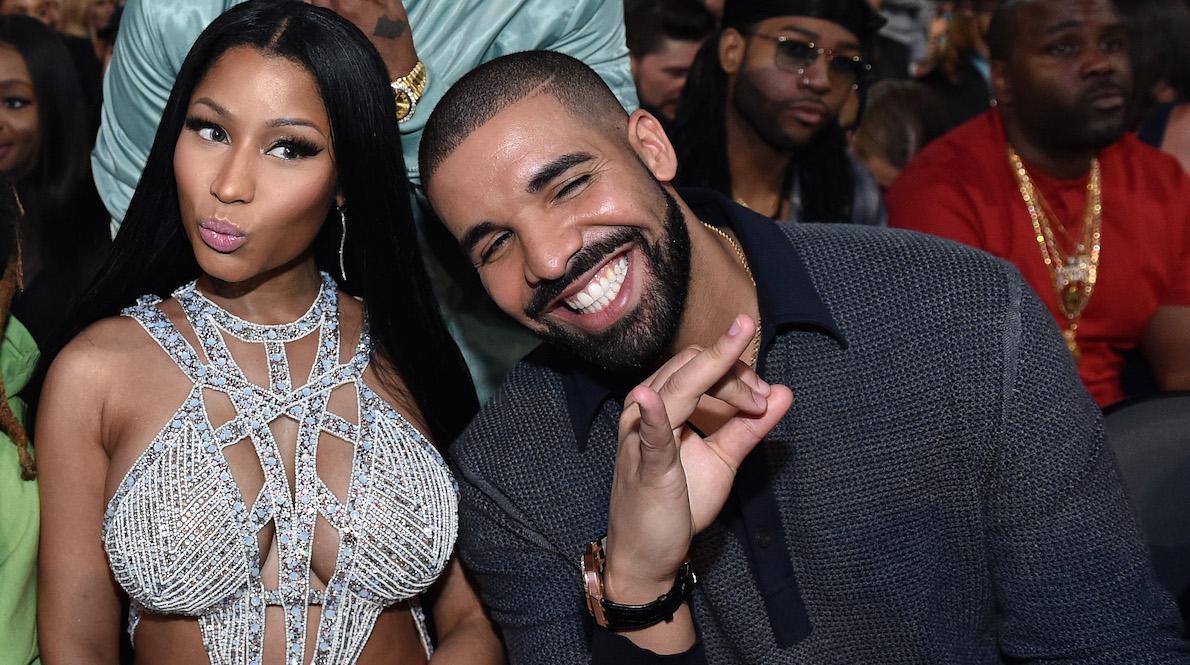 Article continues below advertisement
While Drake and Nicki Minaj shippers are out of luck, Drake dating rumors have made headlines for years and have included Rashida Jones in 2012, Zoë Kravitz in 2013, India Westbrook in 2016, Bria Vinaite in 2017, Lesanik in 2018, and Kylie Jenner in 2019. However, in 2022, it seems as though the Toronto-born artist has a new boo!
Don't worry, we'll break it all down for you below.
Drake's list of ex-girlfriends is pretty extensive.
First, let's take a trip back to Drake's (real name: Aubrey Graham) teenage years in Toronto. The hitmaker proves that he's always been quite the charmer since his first girlfriend was actress and singer Keisha Chante.
For folks who have been obsessed with Drake from before his rapping days, the Degrassi star was known to be the Canadian singer's main squeeze. And the "Texts Go Green" MC confirmed that fact on day one of OVO Fest on July 29, 2022.
Article continues below advertisement
"This next person coming to the stage, I used to get in my mom's car and I used to drive all the way to the west for this one right here, you feel me? So I have to personally introduce her," Drake told attendees. "This is my first girlfriend I ever had in my life. A real legend, somebody I love with all of my heart... Make some noise for Keisha Chante."
Article continues below advertisement
Keisha proceeded to come out on stage, give Drake a warm embrace, and perform some of her hit songs. Keisha also took to Instagram to show Drake some love and confirmed that she is the "Kiki" the rapper was referring to on his smash hit "In My Feelings," from his 2018 album "Scorpion."
Article continues below advertisement
After Drake and Keisha went their separate ways, the star was linked to a Toronto woman named Nebby, actress Tika Sumpter in 2005, and then to Jade Lee the following year.
Fast forward to 2009, and Drake was connected to Tammy Torres, Blac Chyna, Teyana Taylor, and Vanessa Veasley.
Article continues below advertisement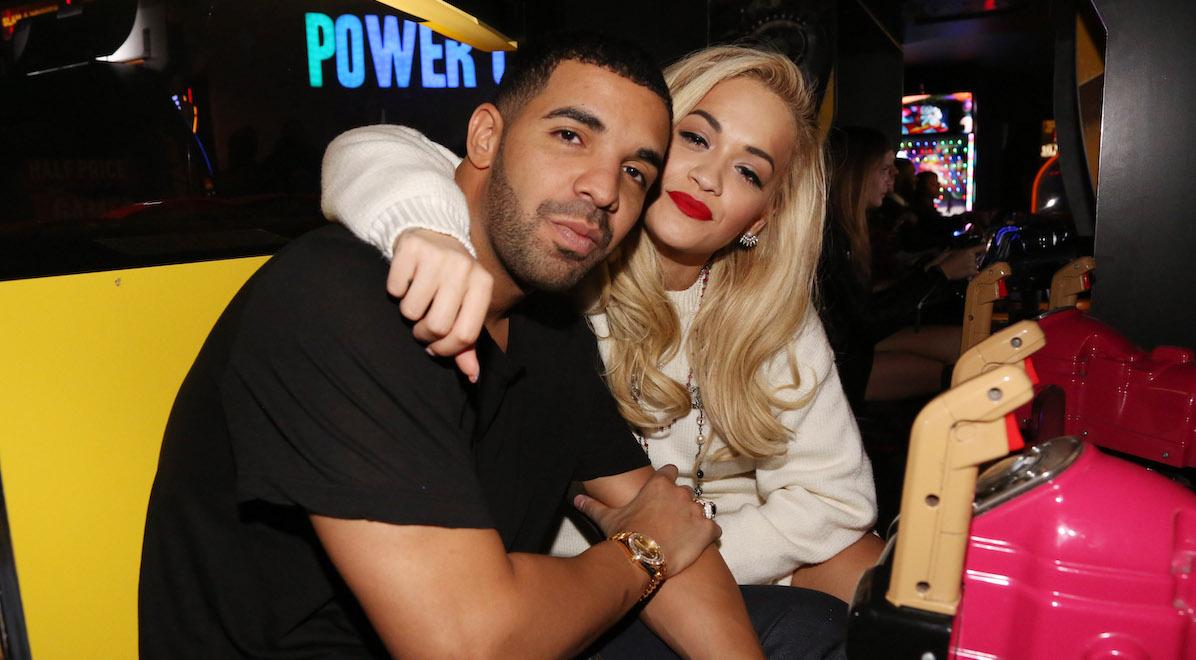 The list goes on with Shanell Woodgett in 2010, DJ Duffey in 2011, and Kyra Chaos, Tyra Banks, Rita Ora, Sophia Marie, and Courtney Janell — all in 2012!
In 2013, he supposedly hooked up with actress Kat Dennings, Miracle Watts, Cyn Santana, Serena Williams, and Tatyana Ali. Whew, we are out of breath. Papa was a rolling stone!
Article continues below advertisement
Drake's most serious (public) relationship was with Rihanna.
The former Degrassi actor has never hidden his love for Rihanna. Following her split from Chris Brown, Drake and the "Pon De Replay" singer were spotted on a date in 2009.
While the duo dated on and off, they continued to collaborate musically, releasing the hit "What's My Name" in 2010, "Take Care" in 2011, and "Work" in 2016.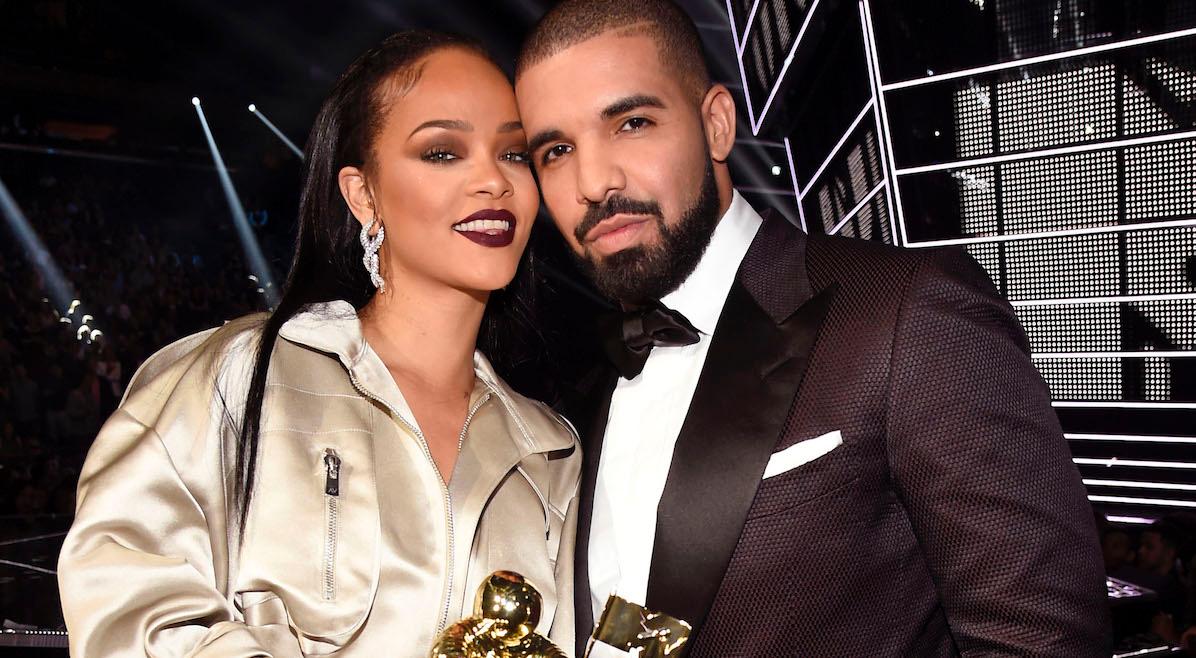 Article continues below advertisement
By 2017, Drake had moved on with another famous beauty: The one and only Jennifer Lopez. Since then, Drake has continued with his playboy ways, reportedly dating Brittany Renner, Bella Harris, and model Imaan Hammam.
In 2020, it appeared that Drake was single and ready to mingle. Rumors of him and 19-year-old model Bella Harris, who is the daughter of music producer Jimmy Jam Harris, swirled for a bit, but things with the young beauty eventually fizzled out.
Bella was hardly Drake's biggest concern, however, as he also revealed that he was the father of a 2-year-old son around that same time!
Article continues below advertisement
Drake secretly welcomed his first-born, Adonis, with baby mama Sophie Brussaux in 2018 — and has been focused on co-parenting with the former adult film star ever since.
"You have the biggest heart and that is your greatest gift. It's impossible to always control your surroundings, but when you shift the focus to how you want to feel, everything will conspire to assist you," he wrote about Adonis on Instagram back in 2020.
Article continues below advertisement
After the world got used to the idea of Drake being a papi, the Canadian rapper started a romance with Johanna Leia, the mother of high school basketball star and NBA prospect Amari Bailey. The pair were first spotted in July 2021 on a low-key, yet lavish dinner date. However, it appears that Drake's coupledom with Johanna was short-lived. Radar Online reports that Drake and Johanna went their separate ways in October 2021.
Article continues below advertisement
So, who is Drake dating in 2022? New details have just emerged.
Radar Online reports that Drake has been involved with someone since at least October 2021. The outlet shares that a Palestinian-Canadian dance group — which was hired by Drake's new beau — serenaded the star at his party.
"It's his new fling that sent him the Arabic dabke to his house for his bday surprise," a source told the outlet.
However, not too many details about Drake's new squeeze are known. The site shares that the mystery woman, who has Canadian roots, currently lives in Miami. And that's where the details end.
Only time will tell if the woman's identity will be revealed and if Drake decides she's the one. If you ask us, don't hold your breath.