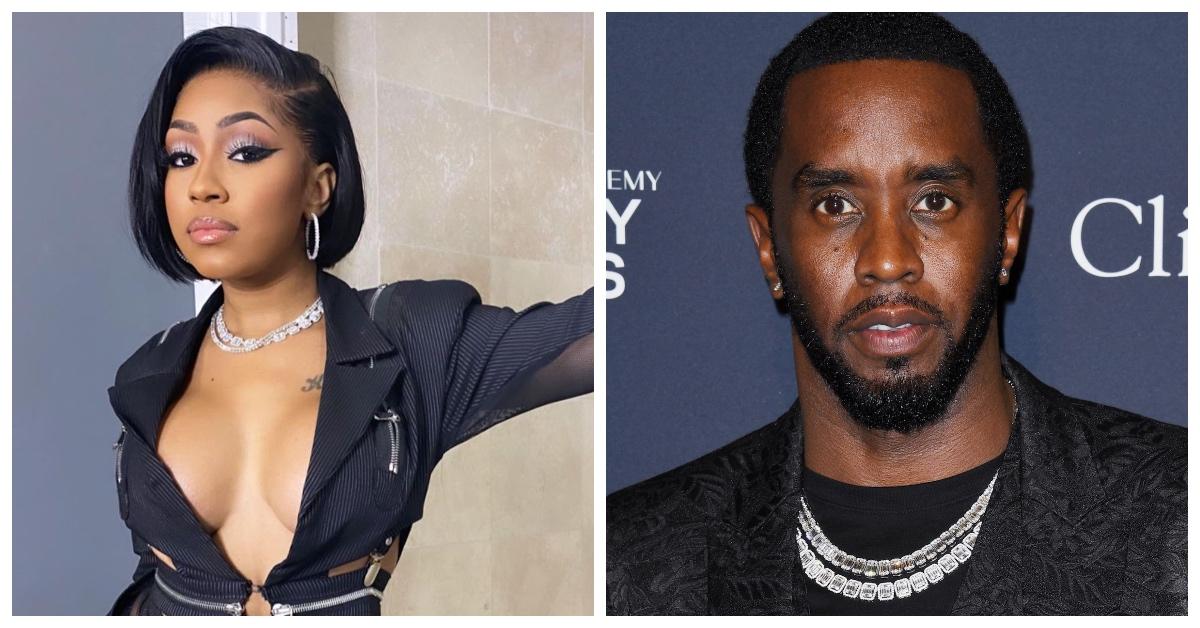 Yung Miami and Diddy Set the Record Straight About Rumors of Their Coupledom
Ever since the City Girls hit the music industry, fans and celebrities alike have adored them. Aside from their fun-loving personalities and no-nonsense stance on dating, both Yung Miami and JT are drop dead gorgeous. With their undeniable beauty and charm, it's no surprise that they have many suitors.
Article continues below advertisement
Nothing gets social media going like rumors of a potential celebrity relationship, and with the news of Yung Miami (real name: Caresha Brownlee) possibly dating Diddy, fans are wondering what's going on in her romantic life. After all, Caresha has been frequently spotted with the Love Records founder and has even engaged in a verbal spat with model Gina Huynh over the mogul.
So, who is Yung Miami dating? Read on to get the 4-1-1.
Article continues below advertisement
Yung Miami and Diddy finally confirm that they are dating and have a special "friendship."
After a year of having social media guessing whether she and Diddy are an item, Yung Miami has now put the rumors to rest via the first episode of her podcast series Caresha Please. In the June 9 episode with special guest Diddy himself, viewers watched as she pressed the billionaire-mogul about their relationship status. Diddy looked a little taken aback by Yung Miami's questions, but he ultimately confirmed what we already know.
"We date. We're dating," Diddy said.
However, the 52-year-old later made it clear that they are simply having a good time with each other and that he's currently "single," "taking his time with his love life," and "simply dating."
"We go on dates. We're friends," Diddy said. "We go to exotic locations. We have great times."
Although Yung Miami looked a little annoyed with Diddy saying that he's single, she ultimately agreed that the pair are dating and enjoying one another. But, they are not in a committed relationship.
Article continues below advertisement
This not so shocking revelation comes after Yung Miami revealed in a December 2021 interview with WGCI's Kendra G and Leon Rogers (captured by The Shade Room), that consisted of Yung Miami denying being in a relationship with Diddy.
"I'm just going to ask," Kendra G says. "You can deny, don't answer, or whatever. Did you, or are you, dating Diddy?"
"No," Yung Miami responds.
Article continues below advertisement
So, it's clear that Yung Miami has been truthful about her relationship status in regards to Diddy since they've both confirmed that they are simply having fun with one another.
Either way, Yung Miami's first episode of Caresha Please and her obvious chemistry with Diddy have won fans over. Many social media users have shared their thoughts of Yung Miami being unlike any other women Diddy has dated, while others say that they appear to be the perfect fit.
On the flip side, other fans believe that they are probably not dating and that this is nothing more than a marketing ploy.
Article continues below advertisement
The Yung Miami and Diddy dating rumors first started in June 2021
For folks that are new to the party, the Diddy and Yung Miami dating rumors first came to light in June 2021 when Diddy posted a photo of the pair holding hands at Quality Control CEO's Pierre "Pee" Thomas's birthday bash.
Yung Miami commented the heart-eyes and fire emojis under the pic. She also returned the love by posting the picture on her Instagram page, as well. And after that, it was on.
Article continues below advertisement
On Aug. 4, 2021, The Shade Room grabbed the video of Yung Miami and Diddy cuddled up with one another. In the video, Yung Miami is sitting on Diddy's lap as she drinks liquor from a bottle.
Article continues below advertisement
In a now-deleted photo — captured by The Neighborhood Talk —Yung Miami posted a photo of herself on a private island with a man fans believe to be Diddy. She captioned the photo, "Real pretty and sadiddy," which clearly confirms that she's been spending time with the mogul.
However, based on her latest interview, both Yung Miami and Diddy confirmed that they were both spending time on the private island together.
Article continues below advertisement
Even though fans like the idea of Yung Miami enjoying her time with Diddy, there is no telling if the pair will decide to take things to the next level. Both Yung Miami and Diddy are clearly only committed to having fun, so only time will tell if things will blossom.