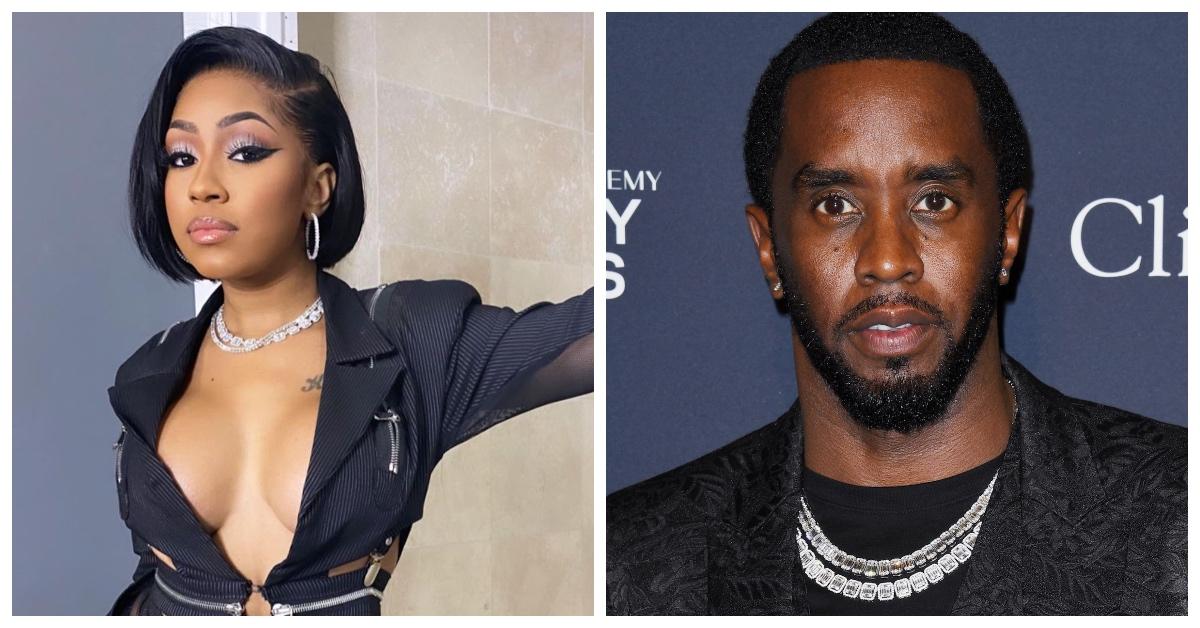 Yung Miami Has Finally Set the Record Straight About Rumors of Her Coupledom With Diddy
By Tatayana Yomary

Dec. 20 2021, Updated 11:45 a.m. ET
Ever since the City Girls hit the music industry, fans and celebrities alike have adored them. Aside from their fun-loving personalities and no-nonsense stance on dating, both Yung Miami and JT are drop dead gorgeous. With their undeniable beauty and charm, it's no surprise that they have many suitors.
Article continues below advertisement
Nothing gets social media going like rumors of a potential celebrity relationship, and with the news of Yung Miami (real name: Caresha Brownlee) possibly dating Diddy, fans are wondering what's going on in her romantic life. After all, she has been frequently coupled up with producer Southside and has posted a few photos of her and Diddy together.
Who is Yung Miami dating? Read on to get the 4-1-1.
Article continues below advertisement
Yung Miami confirms that she is not dating Diddy at this time.
The City Girl has spoken! Over months of having social media guessing whether she and Diddy are an item, Yung Miami has now put the rumors to rest. In a recent interview with WGCI's Kendra G and Leon Rogers (captured by The Shade Room), the "Flewed Out" femcee officially denied relationship.
"I'm just going to ask," Kendra G says. "You can deny, don't answer, or whatever. Did you, or are you, dating Diddy?"
"No," Yung Miami responds.
Article continues below advertisement
However, fans are not sold on her answer. After the City Girls interview on WGCI, Yung Miami took to Instagram Stories to share a message that read: "Stay out of my business."
And fans took that to mean that she's likely dating Diddy, but prefers to keep their romance on the hush.
"Girl, we know you're with him, it's OK," one fan commented.
"Girl, chill. We already know," another fan responded.
Article continues below advertisement
The Diddy and Yung Miami dating rumors first came to light in June 2021, when Diddy posted a photo of the pair holding hands at Quality Control CEO's Pierre "Pee" Thomas's birthday bash.
Article continues below advertisement
Not to mention, Yung Miami commented the heart-eyes and fire emojis, which fans took to mean that she's no longer with Southside. Plus, she returned the love by posting the picture on her Instagram page, as well.
On Aug. 4, 2021, The Shade Room grabbed the video of Yung Miami and Diddy cuddled up with one another. In the video, Yung Miami is sitting on Diddy's lap as she drinks liquor from a bottle.
Article continues below advertisement
In a now-deleted photo — captured by The Nighborhood Talk —Yung Miami posted a photo of herself on a provate island with a man fans believe to be Diddy. She captioned the photo, "Real pretty and sadiddy," which clearly confirms that she's been spending time with the mogul.
However, based on her latest interview, it's easy to see that Yung Miami is a single women that's simply enjoying her life.
Article continues below advertisement
Yung Miami had an on-again-off-again relationship with record producer Southside.
The dating life of a City Girl can sometimes be hard to keep up with. The ladies play the breakup-to-makeup game with their beaus and aren't shy about sharing with fans how much they love their partners.
Article continues below advertisement
Yung Miami was first linked to record producer Southside (real name: Joshua Howard Luellen) in 2018. She shared that the two first met in Miami and their relationship blossomed over time.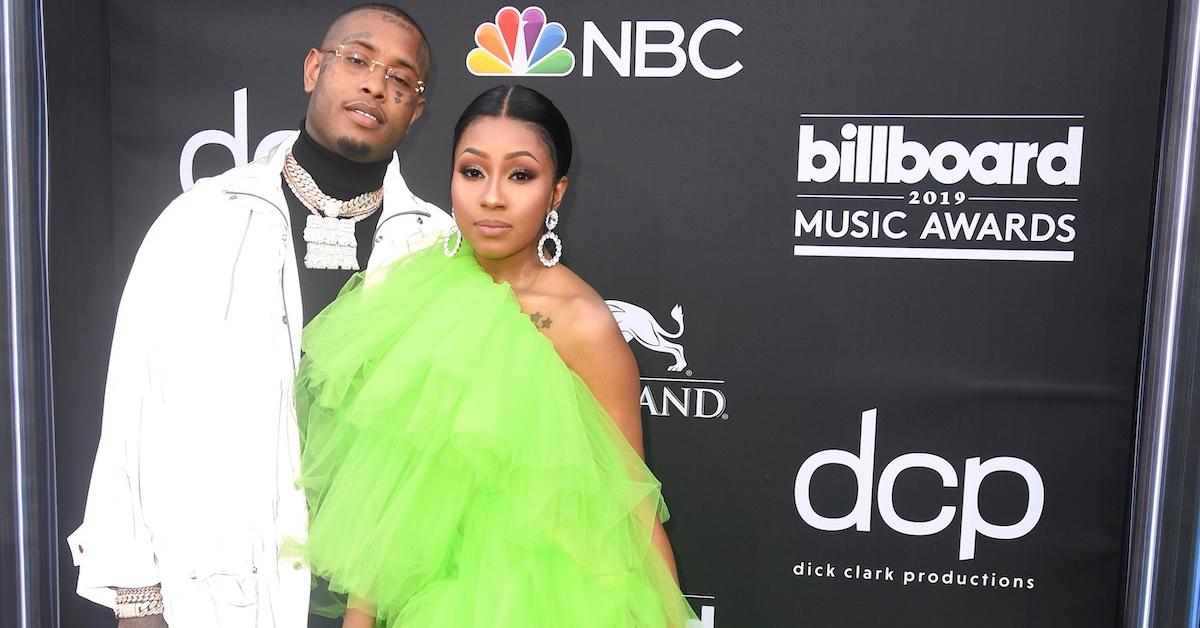 Article continues below advertisement
"Me and Southside met at Circle House, which is a studio in Miami," Yung Miami told Galore Magazine. "I was recording one day and he walked in my session and introduced himself. As time went by, we kept running into each other at the studio and ended up exchanging numbers and it went from there."
Since then, the pair have had their share of missteps with rumors of cheating coming to light. But, they didn't allow the drama to get in the way of their family. After a year of dating, Southside and Yung Miami welcomed their daughter, Summer Miami Luellen, in 2019.
Article continues below advertisement
While Yung Miami and Southside would often post adorable photos on their respective Instagram pages, fans noticed that they've both stopped posting pictures of one another. Then, once Yung Miami announced that she was single in a video on Instagram Stories in Sept. 2020, fans knew the relationship was over for good.
Even though fans like the idea of Yung Miami exploring her options, she'll probably keep her romantic life out of the public eye. And while there may be a chance of Yung Miami and Diddy actually dating in the future, the chances of the world knowing will be slim to none.