Model Gina Huynh Comes From a Vietnamese and African-American Background
Who are Gina Huynh's parents? Social media wants to learn more about the model after her explosive verbal exchange with rapper Yung Miami.
Social media has been buzzing about model and fitness influencer Gina Huynh for years. The beauty has been rumored to date a few men in the entertainment industry, which has sparked plenty of interest. And after the 28-year-old model posted a series of Instagram stories, it appears that she may be in a twisted love triangle. Of course, it has caused tons of chatter online since it involves City Girls rapper, Yung Miami.
Article continues below advertisement
There's no argument that Gina is a beautiful woman. And since it seems to be slim pickings in the celebrity dating circuit, it's no surprise that drama frequently becomes a factor. Now, social media users are now interested in learning more about the model, including Gina's parents and family life. Keep reading to get the full scoop.
Article continues below advertisement
Gina Huynh comes from a Vietnamese and African-American background.
Many social media users have long believed that Gina is a mixed race woman. And Gina confirmed many people's suspicions with a May 17, 2022, Instagram stories post that revealed she has Vietnamese and Black ancestry.
Naturally, questions about Gina's parents have also become a factor. After all, the model seldom posts any photo of her parents on social media. And according to TechWittle, not much information is known about Gina's parents.
Article continues below advertisement
Who are Gina Huynh's parents?
The site reveals that Gina's dad was a member of a South Vietnamese troop. Additionally, Gina's parents worked as tailors and moved to New Mexico in 1991.
Aside from Gina's parents, the 28-year-old model is a mother to an 8-year-old daughter, JayVianna. The influencer frequently posts photos of her gorgeous girl on her Instagram page.
Article continues below advertisement
Gina Huynh is in a love triangle with rapper Yung Miami and Diddy.
The girls are fighting! On May 17, 2022, Gina took to her Instagram stories to post a photo of Diddy kissing her on the cheek. While there should be no issues since Diddy is a single man, things went left once Yung Miami caught wind of the post. In case you've been out of the loop, rumors have been circulating since June 2021 that Diddy and the City Girls femcee are an item.
Article continues below advertisement
Yung Miami quickly took to Twitter to fire insults Gina's way. "Somebody please give this b—h some attention," Miami tweeted.
Gina immediately responded via an Instagram story, saying, "If anybody is seeking attention, b—-h it's you. Suck my d–k, IDGAF."
Article continues below advertisement
Miami then responded via Twitter, "Attention? B—h I am the attention, let's be clear. Notice me please b—h go sit down! WE SEE YOU. RELAX, IT'S OK! You've been (AROUND) just (AROUND) for years! You've been waiting for this moment. If he can't make you famous, b—h I ain't!"
And the messiness continued!
Yung Miami added further insult to injury saying, "I ain't arguing with no b—h that got cheap ass lint ball carpet in their house f--king on a billionaire! You freaky ass b—h!"
Gina clapped back, via Instagram Stories, asking Miami, "Why you so pressed mama? I thought you were a City Girl."
Article continues below advertisement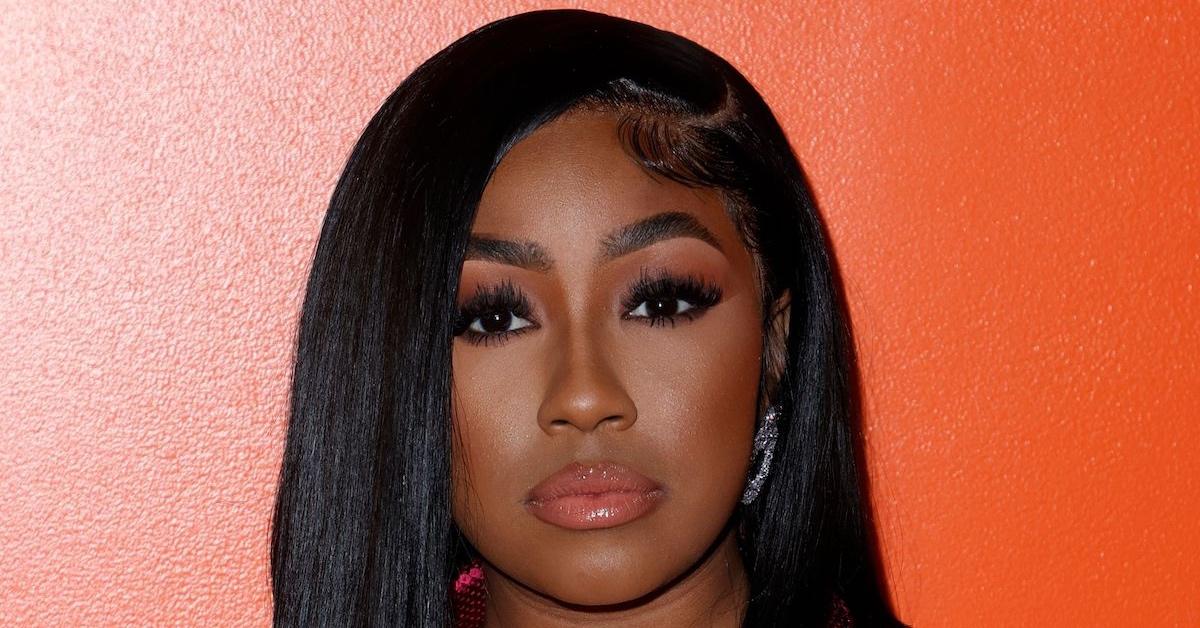 Miami then fired back saying, "I am and that's why I f–k with yo [N-word] and I ain't coming off him idc how many pics you post!"
Article continues below advertisement
The strange thing about this whole situation is that Yung Miami has vehemently denied being in a relationship with Diddy aka Brother Love. Even though the pair were spotted holding hands at Quality Control CEO Pierre "Pee" Thomas' birthday bash in June 2021, Yung Miami has denied being involved with the mogul in multiple interviews ever since.
Not to mention, it's quite embarrassing for two beautiful women to be arguing over a man that's not publicly claiming either one of them as his girlfriend. However, we must admit that the entire exchange was very entertaining.
Keep in mind, Diddy has not uttered a word on social media about the beauties going at it. I guess when a billionaire is up for grabs the girls lose their minds, even if he's clearly playing the field.