Destiny's Child's Michelle Williams Talks Mental Health, Relationships, and New Music (EXCLUSIVE)
Most celebrities would be mortified if the details of their personal lives were leaked to the public — but Michelle Williams isn't most celebrities.
From starring on Broadway to singing for former President Barack Obama at the White House, Michelle has spent the last two decades in the public eye. Unbeknownst to her fans, she was battling depression behind the scenes. It wasn't until 2018 that she stepped out of the spotlight and mastered the art of checking in.
Article continues below advertisement
In an exclusive interview with Distractify, the podcast host got candid about leaning on her loved ones throughout her mental health journey. Plus, Michelle talked going back to her roots with her brand new single "Candy Corn Love."
Article continues below advertisement
Destiny Child's Michelle Williams on how her relationships have helped her "stay strong."
More than a decade after Destiny's Child disbanded, the trio remains tight-knit. Both Michelle and Kelly Rowland joined Beyonce for her iconic Coachella performance that left us all in shambles — and their chemistry extends far past the stage.
We asked the Masked Singer alum how she handles life when times get tough. According to her, she leans on her relationships with God, her friends, and most importantly, herself.
"I didn't want to check in with others because I didn't want to feel like I was a burden. And I wasn't checking in with myself because I didn't really want to keep it real with myself," Michelle explained in her chat with Distractify. "But I'm so grateful to be in the space that I'm in [now]. I'm aligned with people that fit my core values."
Article continues below advertisement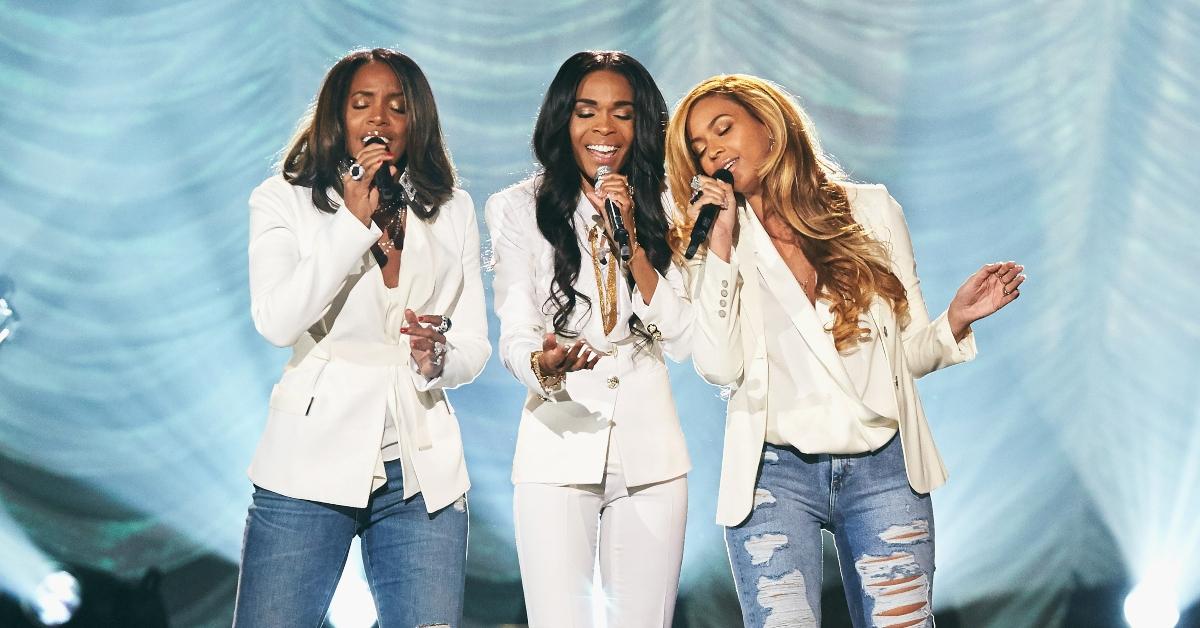 "All the relationships that I have, we help each other stay strong, you know, to get through seasons," the singer added. It was those relationships that helped Michelle see the silver lining after she was diagnosed with chronic depression at 30 years old.
Roughly a decade later, she was forced to face her mental health struggles head-on.
Article continues below advertisement
Michelle Williams talks her mental health journey and the inspiration behind her 'Checking in' podcast.
Following her split with her ex-fiancé — Chad Johnson — in 2018, the singer-songwriter enrolled herself in a treatment facility, where she took time to focus on her mental health. The singer was candid about her situation and word of her hospitalization quickly spread online. Before long, chaos ensued.
"It was like the shot heard 'round the world," Michelle recalled. Although she describes herself as an "open book," after becoming headline news, Michelle soon regretted her transparency. "I was like, 'What did I just do?'"
Article continues below advertisement
However, what happened next only confirmed that she "did the right thing." Michelle continued, "Before you know it, a couple of people would pull me to the side and say, 'Michelle, thank you so much for talking about your journey.'"
With this, she was empowered to empower … or inspired to inspire, if you will. Michelle added, "I just decided that I would, at any given moment, share about my journey, what it's been like, and how you can overcome it."
And she's been able to do exactly that on her podcast, Checking in with Michelle Williams.
In addition, Michelle recently revealed that she's back in the booth. The singer recently dropped a brand new bop about one of life's simplest pleasures — BRACH's Candy Corn.
Article continues below advertisement
Michelle Williams teamed up with BRACH's Candy Corn to drop her first single in five years.
Love exists in many forms. For Michelle, that's a cone-shaped candy that's synonymous with fall.
The singer-songwriter is well-aware that Candy Corn may be the most controversial candy in the history of Halloween, but that hasn't stopped her from professing her love for BRACH's from the mountain tops.
Article continues below advertisement
The release of her latest single marked the end of a five-year hiatus for Michelle, as the singer hadn't "written a song in years". Michelle explained, "[But] this came to me so quickly. That means that me and my relationship with Candy Corn is meant to be.
"Because when you align with something that's right, it don't take long for things like that to happen." The musician shared with a smile, "I want to say I probably should make a living out of doing just jingles. Like, I might be in the wrong profession."
To win a one-of-a-kind swag bag from BRACH's, you can enter the #BrachsSweepstakes by professing your love for the sweet treat on social media using the hashtag #TeamCandyCorn. Visit Brachs.com/candycornsweepstakes to learn more!