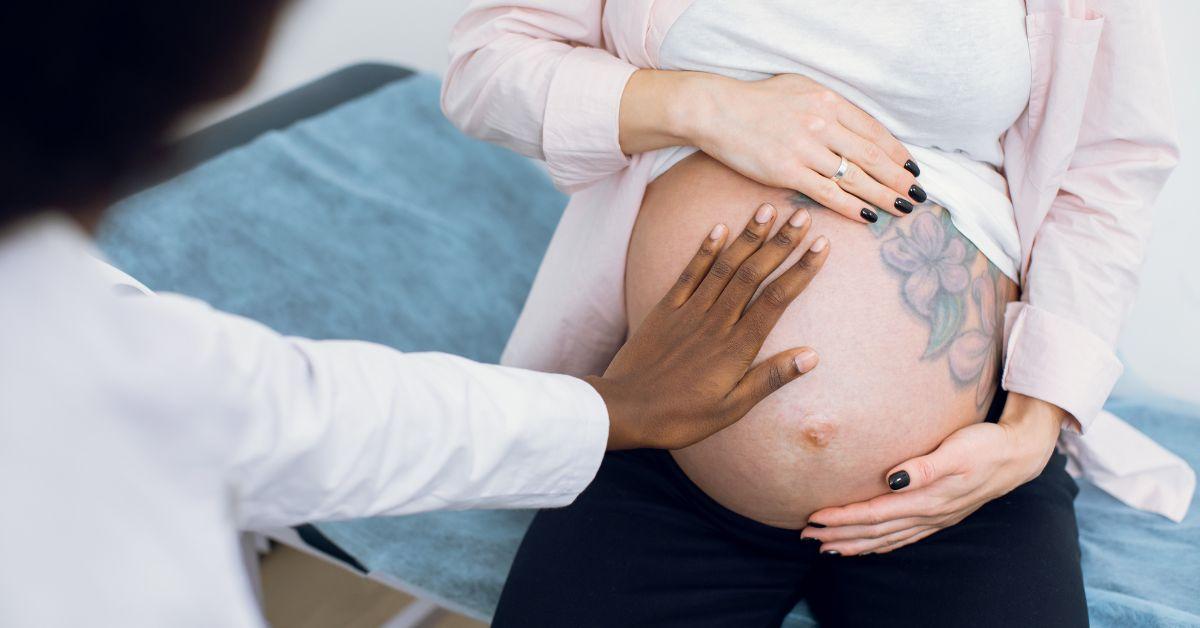 Woman Claims Midwife "Profiled" Her Because of Tattoos, Refused to Give Her Epidural for Pain and Ordered Drug Test
A new mom took to TikTok to discuss how she had been medically profiled during her pregnancy. This involved being drug tested multiple times.
Word on the TikTok is that hospitals have been secretly drug testing pregnant patients without their consent. Shannon M. Clark, MD, FACOG, who goes by @tiktokbabydoc on the platform, shed a light on this practice.
Article continues below advertisement
She claims that it isn't happening to all women, but rather those of color, those from low-income areas, those with tattoos, and/or those who who are being "difficult." She writes in her caption: "Drug testing should be performed only with the patient's consent and if indicated."
This act of making biased assumptions about patients based on factors like their appearance, e.g., thinking a patient could be doing drugs, is known as patient profiling. One mom, who knew about patient profiling all too well, stitched Dr. Clark's TikTok and shared her own story.
Article continues below advertisement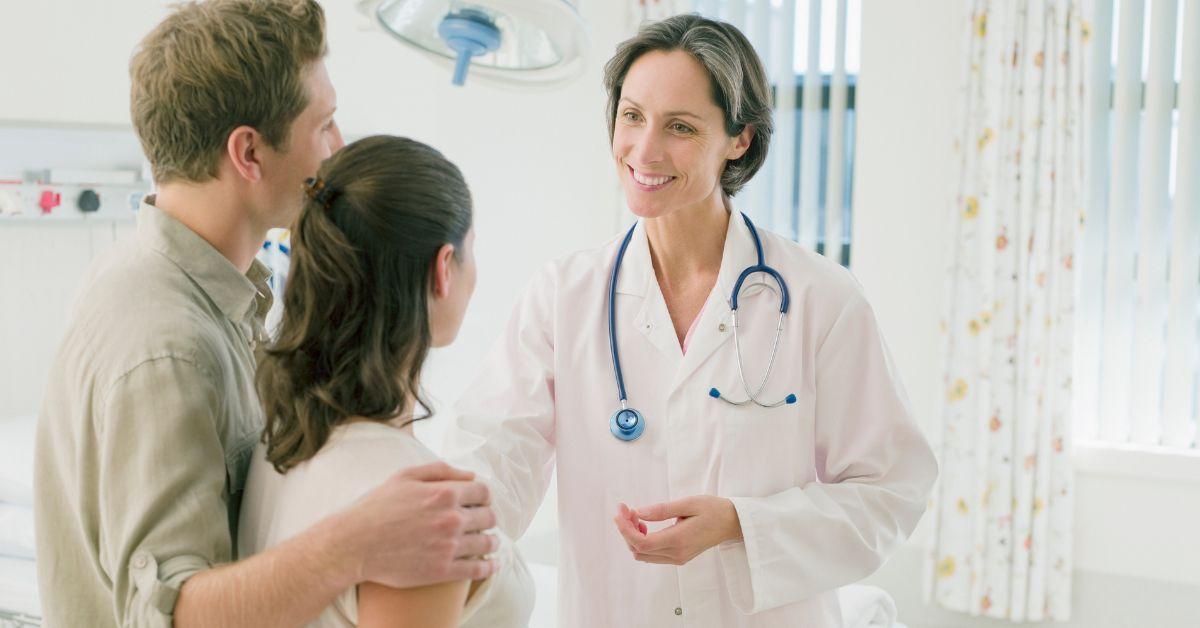 Mom shares how she was patient profiled during her pregnancy because of her tattoos.
"So yeah, let's talk about this, because I found out during my pregnancy that I was being drug tested and I didn't know about it," said creator @cinnamonstyx95 in the video below.
Article continues below advertisement
She explains that, because of her multiple tattoos and piercings, she was automatically judged by nurses and doctors, who seemingly assumed she was doing drugs while expecting.
Article continues below advertisement
Besides being drug tested without consent, @cinnamonstyx95 also claimed a nurse made unnecessary comments about her tattoos.
"The first nurse I ever had kept telling me I didn't need an epidural because if I was able to get tattoos, [so] why would I need an epidural," she said.
Furthermore, @cinnamonstyx95 noted that another nurse also did her dirty when she disclosed private details about her pregnancy in front of others in the hallway.
"So yeah, profiling. It's real," she says as she ends her video.
Article continues below advertisement

In the comment section, other women felt for @cinnamonstyx95. Some pointed out that her nurses had violated HIPAA, short for the Health Insurance Portability and Accountability Act, which protects sensitive patient health information from being disclosed without the patient's consent or knowledge. Others commented on the absurdity of @cinnamonstyx95 being told she couldn't have an epidural because of her tattoos, implying that the pain of getting a tattoo is equivalent to labor pain.
Article continues below advertisement
But not everyone believed @cinnamonstyx95's story, though.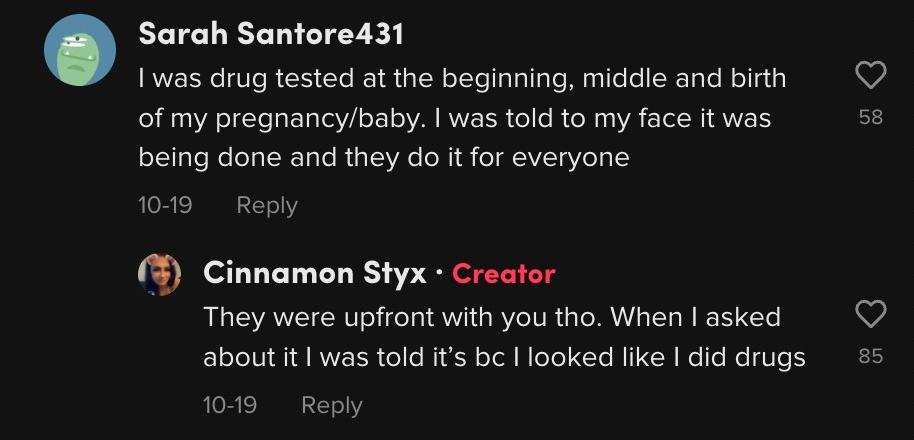 Article continues below advertisement
Some argued that drug testing is routine and every expecting woman must be tested. However, @cinnamonstyx95 argued that, when she confronted her nurses about not informing her about the tests, they told her they tested because she looked like she did drugs.
Another user could relate, claiming she was drug tested because she simply "looked out of it." Women continued to share their opinions, some agreeing with @cinnamonstyx95 and others claiming the nurses were just doing their job.
Bottom line: Different hospitals might have different protocols for drug testing their pregnant patients, but at the end of the day, nurses should still be upfront with patients about what's happening.