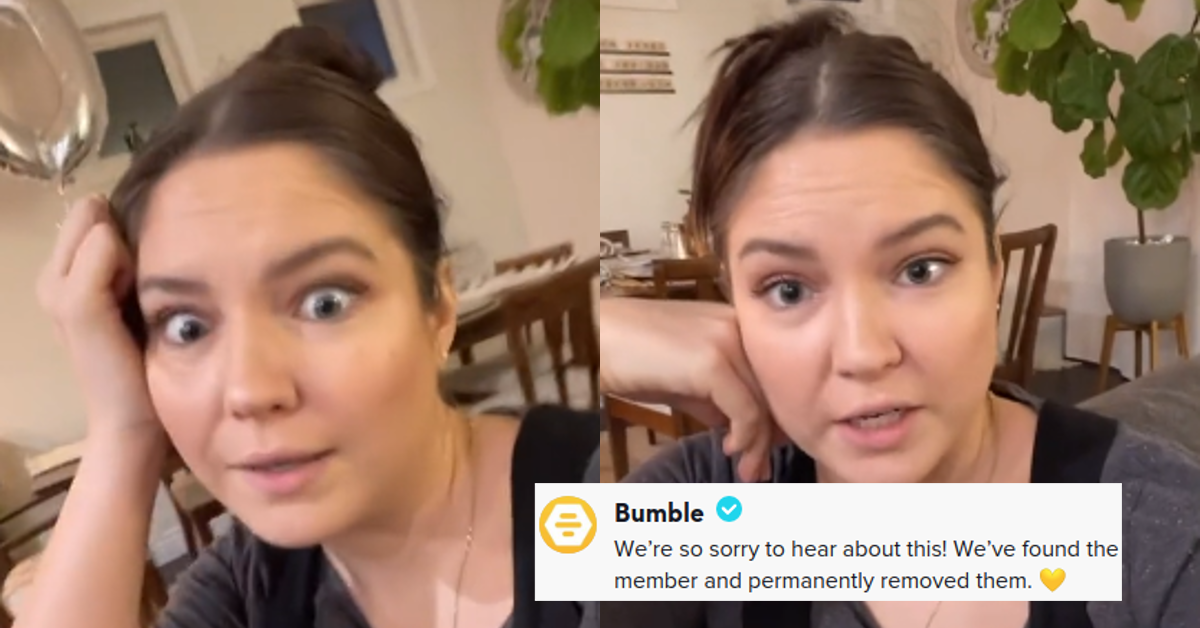 TikToker Finds Out Bumble Date Is a Catfish Because His Texts Were Green
Online dating can often feel like you're navigating a minefield. It's hard enough to actually match with someone you would be initially interested in going out with, and then discovering if there's a "spark" between you and them is a whole other story. And even if there is a spark and a great first date, keeping mentally/emotionally engaged is another hill to climb.
Article continues below advertisement
But there are throngs of folks who are going after love, that pie-in-the-sky attempt at capturing the white whale, the "soulmate" unicorn, so we trudge forward, day in, day out. And while it might seem kind of reductionist and soul-crushing to some to continually swipe left or right through people's profile pictures, there are throngs of Americans using online dating applications for relationships.
And just like any situation where you're dealing with strangers, it's important to keep a good head on your shoulders and follow smart interaction practices, something that this TikToker did to discover that they were being catfished. And it started from a seemingly innocuous place: green texts.
Article continues below advertisement
If you're an Android user, then you've probably gotten tons of hate from Apple/iPhone users about your text messages coming in as green. In fact, there are tons of pieces written about the "bullying" that throngs of iMessage users have subjected non-iPhone owners to over the years.
Article continues below advertisement
And while a lot of that hate is unjustified as it's essentially Apple's fault for sticking to ancient SMS technology and not migrating on over to RCS, in the case of this TikToker, keeping an eye out for green texts helped her realize she was being catfished.
Jocelyn, who operates on TikTok under the username @jjustjocelyn posted a video with the caption, "as if dating wasn't hard enough already."
Article continues below advertisement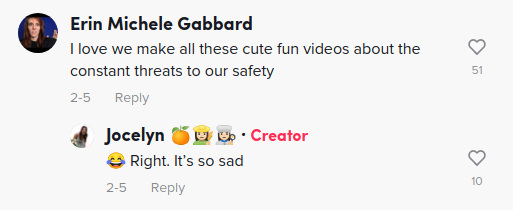 In it, she tells a story about matching with a guy who was wearing an Apple Watch in his profile picture. One would assume that if the guy was rocking an Apple Watch, then he's probably using an iPhone. Sure, you could use the wearable with Android, but it's an annoying process and it has severely limited functionality and even then requires some hackery to get going.
Article continues below advertisement

Jocelyn matched with the guy on Bumble and after a few text exchanges, they decided to swap numbers. When the guy reached out to her, however, the TikToker noticed that his messages came in green.
Article continues below advertisement

This led her to assume he didn't have an iPhone, which then caused her to take his photo and perform a reverse Google image search, and wouldn't you know it, the pictures belonged to a New York Instagram model.
Article continues below advertisement

Jocelyn lives in Ontario, Canada, and the catfish in question called himself Ron and used the photo of the model in his profile picture. She capped off her TikTok by urging other women who were online dating to "stay alert" and "stay woke."
Article continues below advertisement

Reportedly anywhere from 1-5% of all profiles on dating apps are fake, depending on the application we're talking about. Bumble began as a female-centric version of Tinder, where men cannot reach out and interact with women until they do so first.
Article continues below advertisement

Bumble touts its safety measures online, and even lists its required "Photo verification, so you can be sure your potential match isn't a catfish."
In fact, after Jocelyn's TikTok went viral, Bumble even commented on the clip to notify her that they found the user and removed them from the platform.