Yes, Steven Spielberg's Daughter Mikaela Was Arrested — and We Have the Details
As one of the most famous directors in the world, Steven Spielberg's daughter Mikaela was just arrested. What for? Get the details.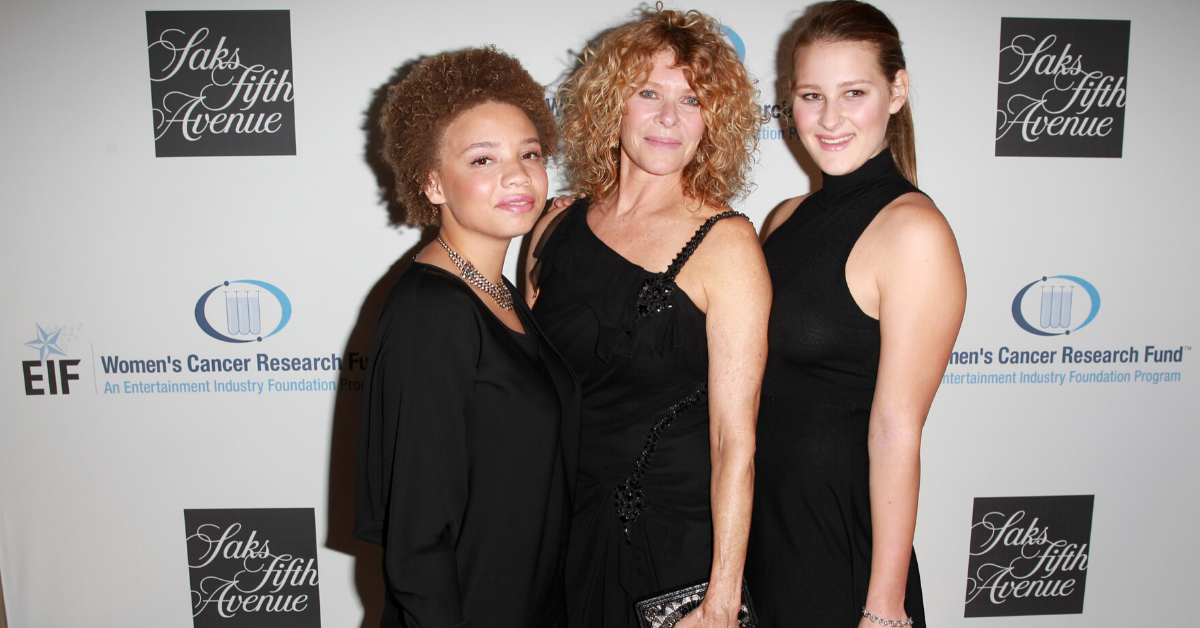 We recently shared that movie-maker extraordinaire Steven Spielberg's daughter, Mikaela Spielberg, is pursuing a career in adult entertainment. In fact, she just applied to become a sex worker in Tennessee.
But less than a week later, 23-year-old Mikaela's name has made headlines once more — but for an entirely different reason.
After a run-in with Tennessee police on Feb. 28, Mikaela was arrested, and we have the details on what happened from there.
Article continues below advertisement
What was Mikaela Spielberg arrested for?
Records show that a domestic incident resulted in Mikaela being arrested in her home for a misdemeanor around 6:30 a.m.
While it's unclear exactly what took place, she was detained for domestic assault that caused bodily injury, The Washington Times shares, and taken to the Hill Detention Center in Nashville.
Mikaela appears tear-stained and distraught in her mugshot, now circulating around the world based on her father's big name and her recent revelations.
Apparently there was drinking involved, and she was subject to a 12-hour hold. Mikaela was reportedly released from jail the following afternoon on $1,000 bond.
A Metropolitan Nashville Police affidavit stated that Spielberg and her boyfriend were involved in an argument after returning from a bar that evening. After the victim made a "rude comment" toward her, Mikaela started throwing objects at him, injuring his hand and wrist.
Article continues below advertisement
Here's what else we know about the allegations.
TMZ shares, "The responding officers saw a visible injury on the BF which looked fresh — they say there was dry blood on his hand and that his wrist looked swollen. The police say both parties admitted to a physical dispute but determined Mikaela was the aggressor."
Mikaela has recently opened up about her struggles with mental health issues, bullying, sexual abuse, anorexia, borderline personality disorder, and alcoholism.
What is Mikaela's fiance saying?
Mikaela's fiance, 47-year-old pro darts player Chuck Pankow, confirmed the arrest to Fox News on Saturday. He said that there is truth to the incident, it was based on a misunderstanding, and no one was hurt.
Chuck is the reason Mikaela says she's pursuing a "solo porn" career because relations with another "would be a violation of my boundaries and my relationship with my significant other."
Article continues below advertisement
How do Steven Spielberg and Kate Capshaw feel?
Their family includes Sawyer (27), and daughters Sasha (29), and Destry (23); Kate's children from her previous marriage, Jessica (43), and Theo (31); and Steven's son from his previous marriage, Max (34).
According to an article by The Sun, 73-year-old Steven and 66-year-old Kate are endlessly supportive of Mikaela and all of their children.
They are trying to understand her — but are also embarrassed and worried for her.
"Mikaela's parents have reached out to make sure she's mentally well and to offer her any assistance she may need, but she's not interested. She has pushed family members away to take on this career," one insider told In Touch.
Stay tuned for the latest developments, and best wishes to the Spielberg family.