Cynthia Bailey's Fiancé Mike Hill Admitted He Cheated on His Ex-Wives and She's Concerned
Who are Mike Hill's ex-wives? The sportscaster is engaged to 'RHOA' star Cynthia Bailey, but it won't be his first time down the aisle.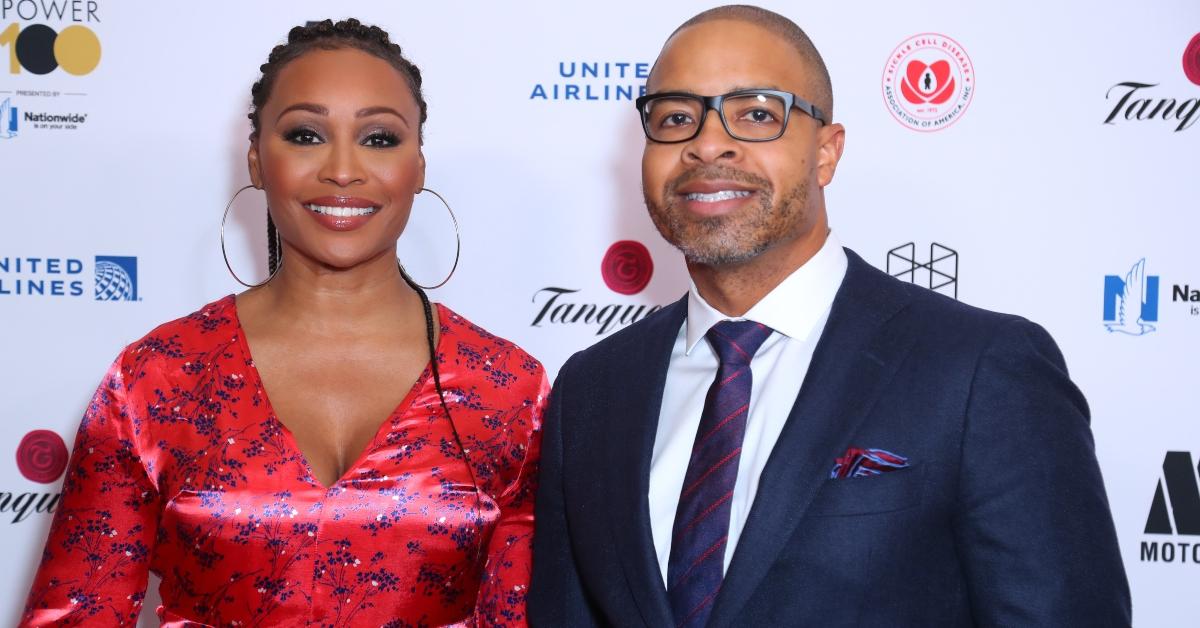 When we first met Cynthia Bailey in Season 3 of The Real Housewives of Atlanta she was dating restaurateur Peter Thomas, who she went on to marry and divorce. Viewers saw the ups and downs in their relationship, like when her sister, Malorie, tried to stop their wedding, and the moment when they swapped vows.
Article continues below advertisement
Since their 2017 divorce, fans have wanted to see Cynthia find everlasting love. She introduced her beau, sportscaster Mike Hill, in Season 11, and the two were soon exclusively dating and moving in together.
Cynthia finally got her dream proposal during the opening of her latest business venture, The Bailey Wine Cellar, and she and Mike are set to wed in October of 2020.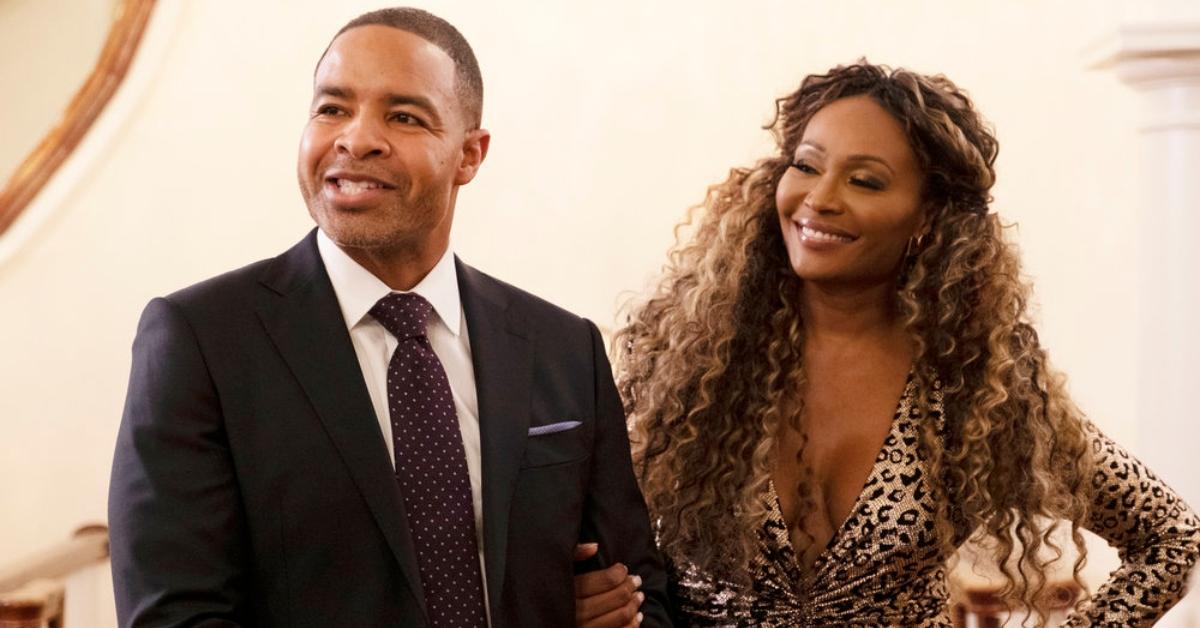 Article continues below advertisement
But, on the Feb. 9 episode of the show, Cynthia will get candid about her fiancé's past wandering eye.
Who are Mike Hill's ex-wives? Read on for all that we know about his past romantic history, and why Cynthia is concerned that Mike might cheat on her.
Who are Mike Hill's ex-wives?
Before Mike and Cynthia began their relationship in 2018, the Fox Sports 1 announcer was married two times. He's the father of two adult daughters, Ashlee, who is 20, and Kayla, who is a freshman at UCLA. He has one daughter with each of his ex-wives, and both of his kids were present during his engagement to the RHOA star.
It's unclear who Mike's first ex/Ashlee's mother is or when their marriage broke up, but his second ex-wife is Camille Hill.
Article continues below advertisement
While promoting his upcoming memoir Open Mike to Madame Noire, the sports expert elaborated on his marriages.
"The first time I was married, it was officially 10 years. The second time was 11 years. I was married a long time, and it cost me in those alimony payments," he joked.
He also opened up about what went wrong in his marriages, and he admitted to being unfaithful to his ex-wives. Mike also said that, after his second divorce, he was insistent on never getting married again.
Article continues below advertisement
"Getting married to Cynthia is absolutely everything I've wanted to do. I never thought I would do it again. If you would have asked me three years ago, I would have been like 'Hell no I'm not getting married again! First of all I can't afford it! Secondly I don't want to do it no more because marriage doesn't work for me' But I wasn't ready," he explained.
"I learned from my two previous marriages that I wasn't whole," he later continued. "I wasn't a good person in my previous two marriages... Infidelity was rampant in my first and second marriage. It cost me my second one but there were a bunch of other details involved in that. ... I got married for whatever reason I got married, but now I am marrying Cynthia Bailey because I'm whole, she's whole, and it's something I want to do."
Article continues below advertisement
Mike said that therapy was helpful to him growing, and ending his cheating ways.
"There was a lot of counseling that I needed. It's a lot of therapy that I needed that I didn't know that I needed because there was a stigma in the community about seeking help," he said. "You can have something inside of you that's eating you alive and not know it."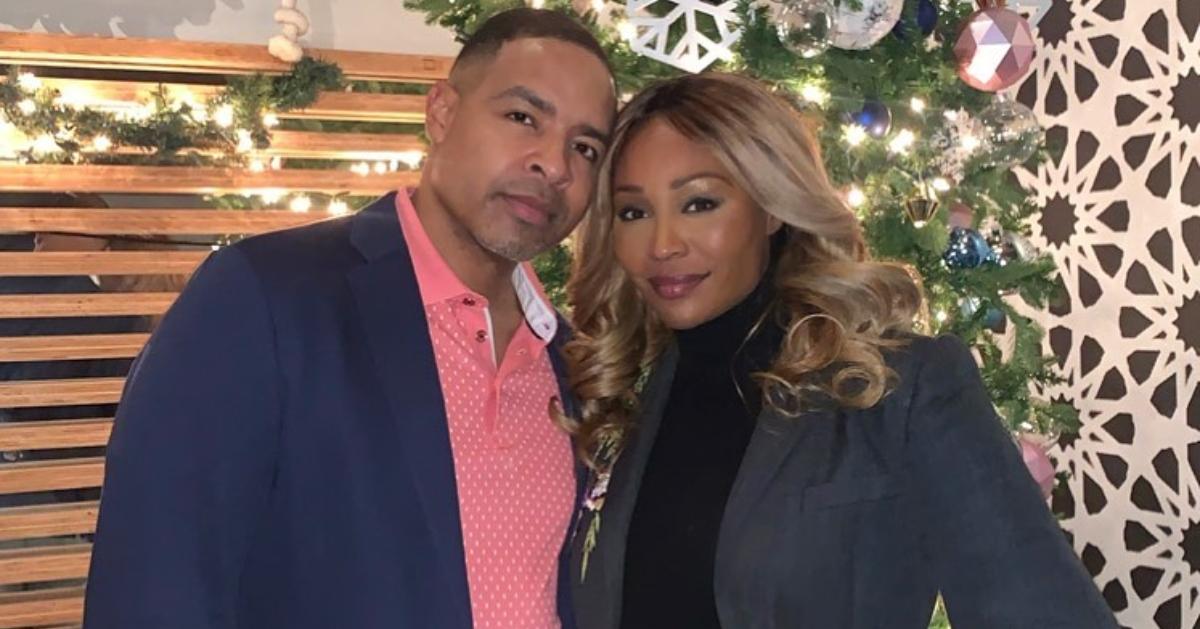 Article continues below advertisement
On the teaser trailer for the Feb. 7 episode, Cynthia confronts her concerns about Mike's past head on.
"He has cheated on his wives before me. What makes me so different?" she wondered during her interview confessional.
If Mike's words about becoming a better man are true, then Cynthia has nothing to worry about.
How did Mike Hill and Cynthia Bailey meet?
With their nuptials quickly approaching, the couple has none other than Steve Harvey to thank for setting them up. In a 2018 appearance on Steve, Cynthia went on the show to find her dream guy, and she had a selection of three eligible bachelors.
Article continues below advertisement
One of these bachelors was Mike, of course, and she chose him for the date at the end of the segment. While Mike assumed that nothing would come of this, he said that producers backstage played both sides.
Article continues below advertisement
"After she chose me out of the dating pool, I felt like, 'Ok well that was it. I'm not going to see her. If I run into her again I'll say hey, might chat her up.' But thanks to Steve's producers, they sort of hoodwinked us. They facilitated the whole thing," he said to Madame Noire. "They said, 'She really wants to go on a date with you,' and they told her the same thing, 'He really wants to go on a date with you.' They kind of hooked us up like that."
The producers' insistence led the two to go out, and the rest is history.
"It's almost like they set us up on a blind date even though we saw each other," he continued. "We started talking and initially it was a slow burn, but that slow burn became a blaze and now it's an inferno. I'm thankful for that."
Mike also said the pair is considering whether or not they should ask Steve to officiate their wedding.
RHOA airs on Sundays at 8 p.m. on Bravo.