Woman Shut Down Mother-in-Law Who Invites Herself Over Without Permission
A woman reveals that her mother-in-law invited herself to stay at her and her husband's house without asking. Read on for the full story.
Many married people are bound to butt heads with their mother-in-law, but this one woman isn't afraid to let it know that she doesn't like her MIL — at all. On July 12, 2023, a woman took to the popular "AITA" subreddit to share that her mother-in-law invited herself to stay at the OP and her husband's house for a week.
Article continues below advertisement
The original poster, who goes by the handle u/Infinite-Chip-3365, revealed that she told her MIL she couldn't stay over at her and her husband's house. Read on for more details. Plus, stick around to hear what the internet has to say!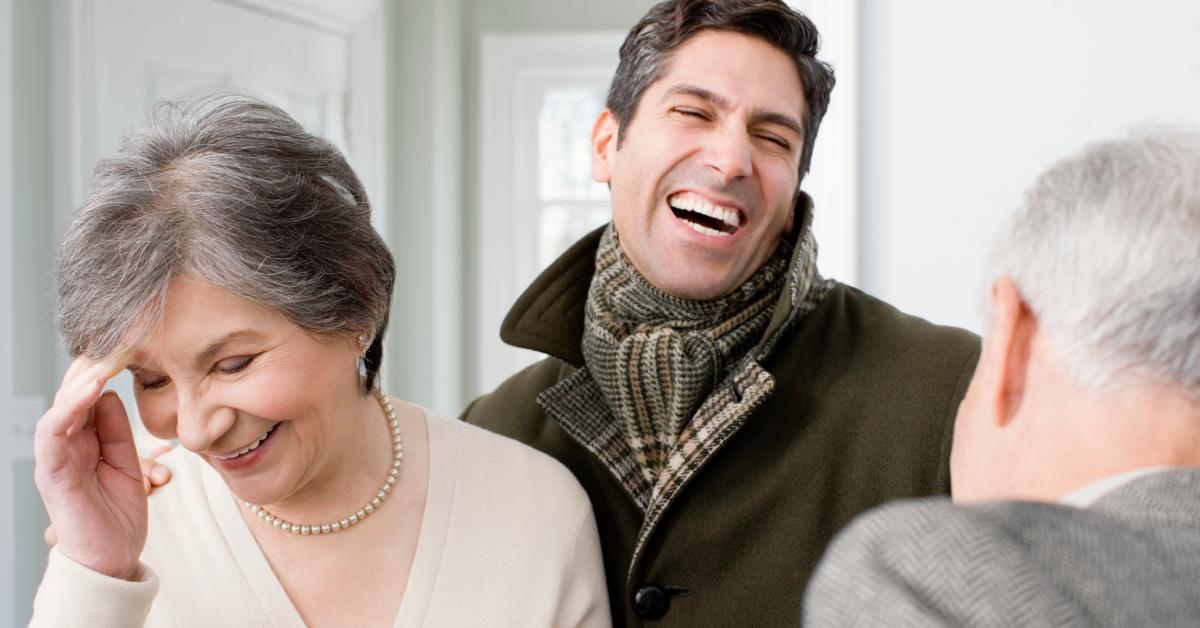 Article continues below advertisement
MIL invited herself over to stay at her son and daughter-in-law's house.
The OP quickly revealed she and her mother-in-law have a contentious relationship: "When I first met her, it was to go to an important holiday dinner hosted by my husband's (then boyfriend) extended family. She met us at the hotel and met me before we went, but then took my husband aside and said I needed to change clothes because I looked like a w----," she wrote.
"As my husband and I dated, I learned more about his relationship with her," the OP said. "They didn't talk often before me or since. He went to visit her one time alone." Now, she's trying to come back into her son's life.
Article continues below advertisement
The OP said her MIL called her husband "out of the blue," telling him that she was coming to visit. However, the timing wasn't great because the OP's nephew was staying with them during the week the MIL wanted to visit. Now, unlike the OP's MIL, her nephew's visit wasn't spontaneous — his trip was planned eight months in advance.
Article continues below advertisement
The OP immediately shut down the idea; her husband hesitantly agreed and told his mother that she needed to pick another week to visit. His mother tried to guilt him, saying that "there's always some excuse," and the OP doesn't like her. She tried to guilt-trip her son, telling him that if she "doesn't come see him right now, she may never see him again."
In the end, the OP's husband allowed his mother to come — but she can't see the OP or their house. The OP said she "respected" her husband's choice but was still mad because "regardless of their relationship and the repair they need, he still let her come out last minute and stay the [two] days before I have company for a week."
Article continues below advertisement
Redditors agree that the MIL is rude for inviting herself to their home.
The viral post instantly racked in hundreds of comments, with many fellow Redditors agreeing that the OP is right for telling her MIL she couldn't visit after she tried inviting herself to their home.
"You don't invite yourself to anyone's home," one person said, "especially on short notice and for a visit where you'll be staying longer than a few hours. People have lives, and those lives likely don't revolve around the self-appointed guest."
Article continues below advertisement
Another person commented, "I've never been a fan of people inviting themselves over to stay without asking first. It sounds like she thinks you're going to keep putting her off, and honestly, it sounds like you want to. Explain that you have a lot going on, and give her some dates that will work for you for her to come visit."
"Your husband is the a------ for not giving his mother a firm no. His compromise only makes you look bad, and you and him look divided, which is probably what MIL wants," a third Redditor wrote.
"And looking divided further fuels the MIL's view that OP is the bag guy," someone replied. "The husband is helping set up the dynamic that will scapegoat his wife."
Article continues below advertisement
Others were a little bit confused because, despite the MIL coming to visit, the OP won't have to see her because of her husband's rules. However, the OP took to the comment section and said, "It's hard for me to say that she won't come visit the house even with my husband's boundaries [because] she's never respected them before (as clearly shown by telling us she's coming out of nowhere)."