Mother-in-Law Tries to Change Baby's Name, Gets Kicked out of Hospital Room
A new mother reveals she kicked her mother-in-law out of her hospital room after she tried to change the baby's name. Here's what the internet has to say.
While it certainly isn't the case for all married women, it's common for many to have a complicated relationship with their mother-in-law. Some have healthy connections, while others — like this one woman in the wildly popular "AITA" subreddit — view their MIL as toxic, manipulative, and meddling figures who overstep their boundaries.
Article continues below advertisement
On June 7, 2023, a woman took to the popular subreddit to discuss a recent interaction with her mother-in-law. The original poster, who goes by the handle u/SuccessfulWeb3586, said she kicked out her MIL for trying to change the baby's name. Read on for more details. Plus, stick around to see who fellow Redditors deemed the a------.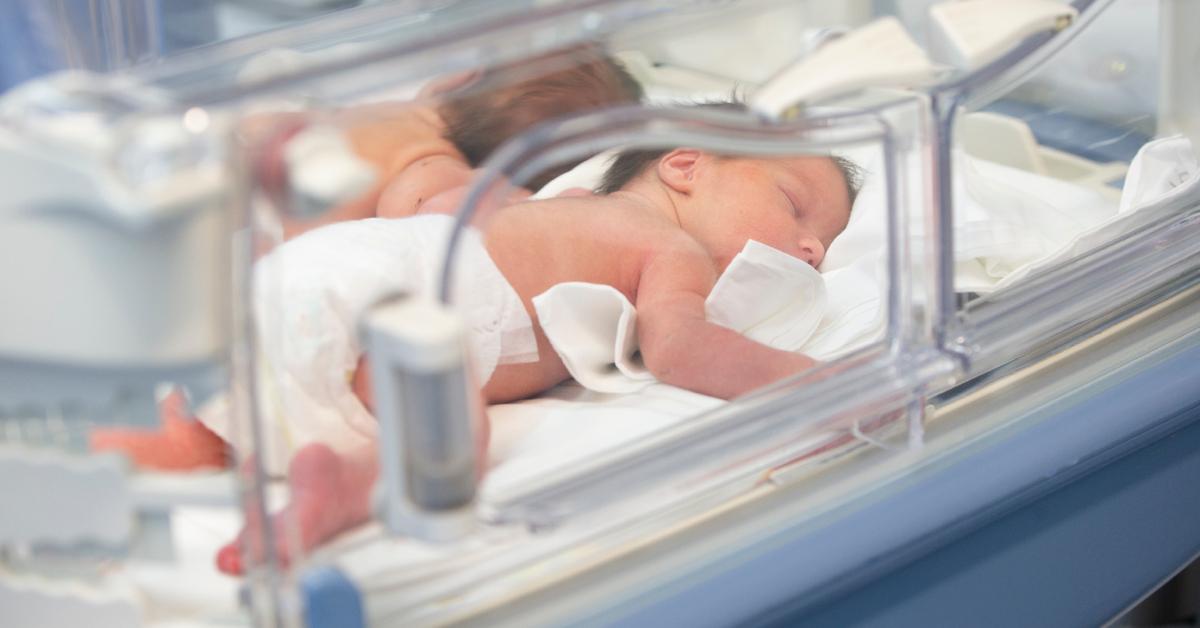 Article continues below advertisement
When a MIL tries to change a baby's name, she gets the boot.
The woman first provided context, revealing that she and her husband recently welcomed their son. She added that she and her hubby agreed to name him after the OP's father — they were very close, but he passed away when she was just 14 years old. As for the baby's middle name, it honors the husband's grandfather.
She then went into the story, claiming her MIL is "very opinionated" and has been offering her unsolicited advice on anything and everything regarding their son. On the day of her due date, the OP only wanted her husband there; he drove them to the hospital, and soon enough, MIL walked into the room and babbled on about the baby's name.
Article continues below advertisement
The OP tried to keep her composure, but after she gave birth, everything went downhill. The MIL immediately ran to her son and tried to convince him to change the baby's name. She even asked the nurses if she could legally change his name before accusing the OP of "controlling my husband in his name."
Article continues below advertisement
In the end, the OP yelled at her MIL and kicked her out of the hospital room. She left, thankfully, but has been telling family members a much different story. The OP's husband has been sticking up for her and told his mother that they aren't changing their newborn son's name.
"If she continues, we will be cutting her off from seeing her grandson," the OP penned. "Now, most of her side of the family is calling me names and demanding I apologize to MIL. She has texted me a few times calling me an a------."
Well, is she? Keep reading to find out the verdict!
Article continues below advertisement
Reddit urges the OP to have a serious talk with her MIL.
As expected, fellow Redditors deemed the OP's mother-in-law the a------. The top comment, which received 13,000 upvotes, urged the OP to sit down and have an important conversation with her MIL about boundaries.
Article continues below advertisement
The user commented, "I would tell her this — 'You have one chance. You stop this madness now, you apologize for your behavior, and you tell everyone else to back off — or this is literally the last you will ever hear from us, and you will never see this child again. You are not the parent, you do not have a say, and until you submit and accept this — there is nothing here for you.'"
"She had her chance to name the kid when she had her own. She doesn't have naming rights to your child(ren). If she doesn't like it, she can suck a lemon," another Redditor said. A third user wrote, "She can accept the name and let you parent YOUR baby, or she can stay away. Same goes for anyone taking her side."
Article continues below advertisement
One user penned, "She owes you an apology. She violated your boundaries by going to the delivery and harassing you before you gave birth. Then tries to push your husband to go behind your back. Then to lie to make herself the victim."
"Hopefully, your husband is on the same page and will not let her see your son until she apologizes and confesses to the truth. Not a moment before. And a true apology," they concluded.
Article continues below advertisement
Another fellow Redditor congratulated the OP on having a supportive spouse, as it's rare in the "AITA" subreddit.
"Keep being a partnership and hold that line together. Tell your MIL she either shapes up or is restricted from seeing [the] grandbaby she seems to have so many opinions about. Congrats on your new, tiny human!" they said.
Where do you stand? Should the MIL apologize to the OP? Let us know!