From Strangers to Spouses? A Woman Shares Why She's Marrying a Man She's Never Met!
A woman reveals that she's marrying a stranger in Italy and she's documenting the entire thing on social media — here's what happened!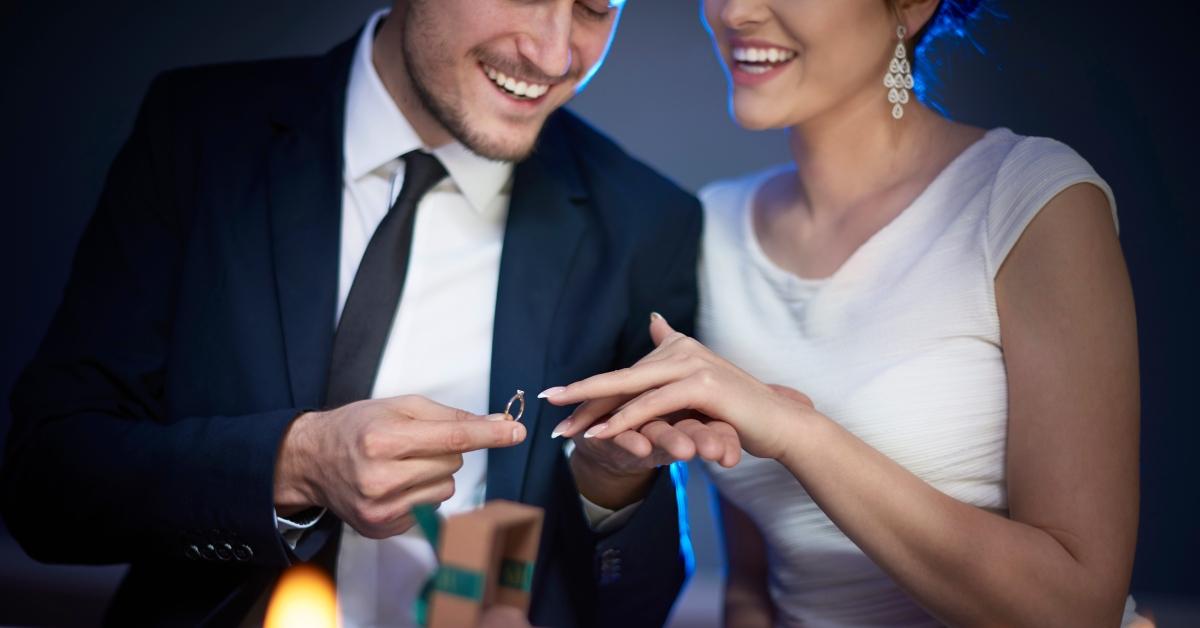 For many of us, finding love is hard enough – let alone love at first sight. But one TikToker has taken the guesswork out of the equation.
A user by the name @chichidango7 took to social media with a wedding announcement that has since spread like wildfire. In a TikTok with more than 400,000 views as of this writing, she revealed that she's marrying a man that she's never met …
Article continues below advertisement
This woman is marrying a stranger and documenting the whole thing on social media.
Anything's possible with the power of social media – including documenting the behind-the-scenes footage of your surprise wedding.
"I'm getting married in two weeks and I've never met my fiancé and it's in Southern Italy and I leave today, but I'm hardly packed," @chichidango7 revealed in TikTok captioned "Wish me luck!"
Article continues below advertisement
From what we can tell — so far, so good.
With a hope and a prayer, her adventure began with a pretty tedious trip through the airport.
Because the airline lost her luggage before, she opted out of checking her wedding dress, which she ended up carrying the entire way to Germany, where she met her dad. According to her, both her mom and dad were supportive and just as excited about her engagement as she was.
However, it wasn't until later that she explained how the arranged marriage was set up and why she was tying the knot so abruptly. "So I guess I should explain why I'm marrying a man I've never met before," she said in a subsequent video.
"Basically, we both signed up for this program that matches you with someone you're compatible with — it's kind of like Married at First Sight, kind of like Love Is Blind. And yeah, [they] make sure we're compatible and astrologically aligned, everything like that."
Article continues below advertisement
"And yeah, I'm very nervous but I'm super excited," the bride-to-be gushed. "But I think he'll be nice. I guess I have nothing to lose!"
Leading up to her wedding, the anticipation is real — and not just for @chichidango7, but for the users following along, too. "LOL I need more details LOL," one user said in the comment section. "Like have you even talked to him before? Do you know his name?"
And those are only a few of our questions that need answers. However, the rest of their love story won't unfold until mid-June of 2023, when the couple says "I do."
We don't know how things will turn out, but we're staying tuned for updates. Congrats to this (could-be) happy couple!