Boston Bruins Milan Lucic Is Facing Charges for Assaulting a Family Member
Amid news of Boston Bruin forward Milan Lucic's arrest for assault and battery against a family member, many are wondering who his kids are.
The Gist:
Milan Lucic was arrested for assault following a domestic incident with a member of his family.
Lucic has three children, two daughters and a son, and is married to Brittany Carnegie. The two have been married for more than a decade.
Details about exactly what happened are still unclear, but Lucic is on a leave of absence from the Boston Bruins.
Article continues below advertisement
Boston Bruins forward Milan Lucic, a veteran of the team, was arrested on Nov. 19, 2023, for assault and battery against a family member. Following the news of his arrest, many wanted to learn more about Lucic's family members. What happened that led to his arrest?
While some details haven't been released yet, we do have some information on who Milan's kids are, which is one of the questions many people had in the wake of the incident. Keep reading for all of the details.
Article continues below advertisement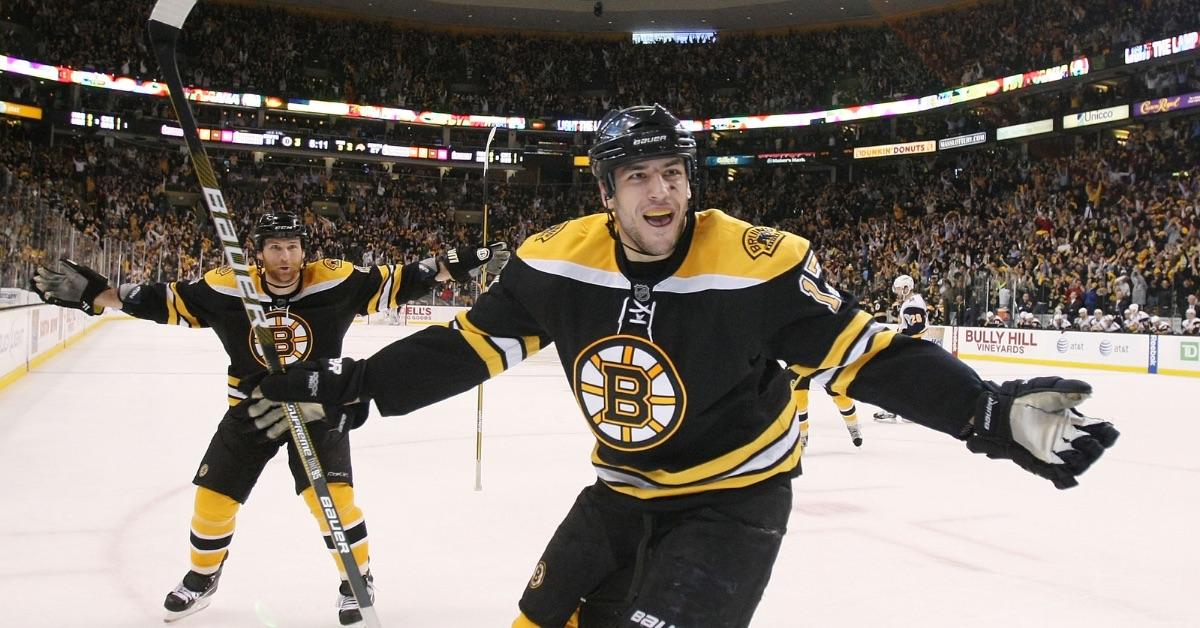 Who are Milan Lucic's kids?
Milan is a father of three. His first child was born in 2013, and is named Valentina. His second, also a daughter, was born in 2015 and is named Nikolina. His third child, a son, was named after his father, Milan Lucic, Jr.
All of his children are still quite young, so they don't have any sort of public profile outside of pictures of them that have been posted by their parents.
Article continues below advertisement
Who is Milan Lucic's wife?
Milan's wife is Brittany Carnegie, and while not much is known about their relationship, the two reportedly met and started dating sometime around 2008. Brittany is a former college soccer player who was born in British Columbia. She is also an animal lover and spends much of her free time raising money for the Massachusetts Society for the Prevention of Cruelty to Animals.
Lucic has been charged with assault and battery.
Lucic was arrested for a domestic incident and charged with assault and battery on a family member. It isn't clear which member of his family he's accused of assaulting.
"The Boston Bruins are aware of the situation involving Milan Lucic Friday evening," the team said in a written statement following the news of his arrest. "Milan is taking an indefinite leave of absence from the team."
Article continues below advertisement
"The organization takes these matters very seriously, and we will work with the Lucic family to provide any support and assistance they may need," the statement continued.
Lucic won the Stanley Cup with the team in 2011 and was with the team for eight total seasons between 2007 and 2015. He left the team, but returned during the most recent off-season.
"The biggest thing for us is we care a lot about their family," Bruins captain Brad Marchand said following the news. "We're a family in here. We're all very, very close, so we're also very concerned, you know, and upset for them and what they're going through. We have a lot of support for Brittany (Lucic's wife) and the kids and Lucic himself. Because of that respect for them, you know, that's going to be it for now."