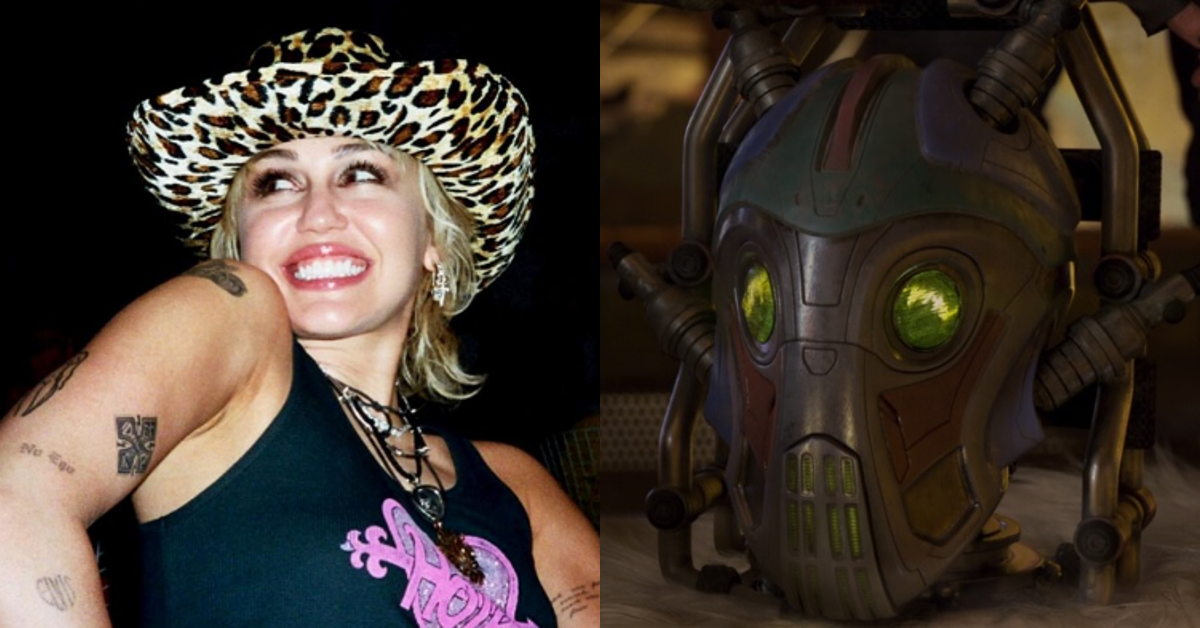 'Guardians of the Galaxy' Director Says Miley Cyrus' Role in MCU Could Grow
It seems like everyone has a role in the MCU sooner or later. Think that's hyperbole? Well, Miley Cyrus has a role in 'Guardians of the Galaxy.' Yeah.
The MCU is arguably the biggest cinema franchise of all time. The constant release of spin-off movies with intertwined narratives, appearances of big stars from other flicks, and now streaming miniseries has easily morphed Marvel into a juggernaut (no pun intended) of cinema.
It's at the point where there are so many Marvel characters on screen that some actors have to pull double duty (Josh Brolin). Even Miley Cyrus is in the MCU — she has a cameo in Guardians of the Galaxy Vol. 2.
Article continues below advertisement
Yep, Miley Cyrus' voice is in 'Guardians of the Galaxy Vol. 2.'
In the post-credits end scene of the movie, we see a jam-packed motley crew of big Hollywood names: Sylvester Stallone's character, Stakar and his wife Aleta (Michelle Yeoh), Charlie-27 (Ving Rhames), Krugarr the lizard sorcerer, Martinex (Michael Rosenbaum) who's made up of all crystals, and a robot by the name of Mainframe.
Mainframe was created for the movie and doesn't exist in the comics, but the Ravagers group most certainly does. Stakar starts the post-credits scene by saying, "You know, it's a shame that it took the tragedy of losing Yondu to bring us all together again, but I think he would be proud knowing we're back as a team."
And a member of that team is none other than "Party in the USA" singer Miley Cyrus.
Article continues below advertisement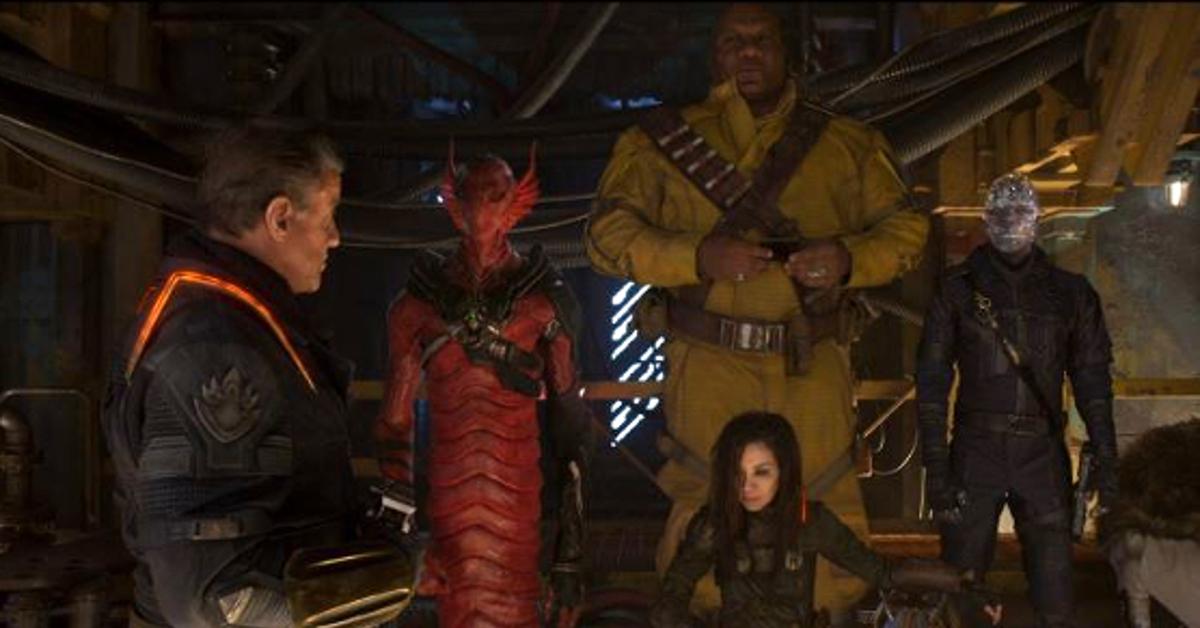 Miley Cyrus is listed as Mainframe in the credits of 'Guardians of the Galaxy Vol. 2.'
She voices the robot Mainframe, an idea that director James Gunn at the time had while watching her as a judge on The Voice. He said, "I find her funny and likable and sweet. I liked that she cared about the contestants. So I was like, I think she would be a funny person to have as a voice. So we contacted her, and she said yes. She came in and recorded, and she was a delight to work with."
Article continues below advertisement
Gunn's vision for having a likable and sweet-voiced robot is pretty hilarious when you think about it.
Guardians of the Galaxy Vol. 2 came out back in 2017, so why is this particular moment trending now? Well, it all started with a tweet from a Miley Cyrus fan account showing the scene.
Article continues below advertisement
It didn't take long for director James Gunn to retweet the clip and tag Miley Cyrus, who then responded in turn by typing out her line with a robot emoji.
Article continues below advertisement
Gunn then responded with an image of his brother Sean Gunn (who plays Kraglin Obfonteri in the MCU) honoring Yondu during the blue man's funeral. He added the #RavagersForever hashtag, and the tweeted thread is getting tons of replies with people clamoring for more Miley in the MCU.
Article continues below advertisement
Will the Michelle Yeoh, Sylvester Stallone, Ving Rhames, and Miley Cyrus team get some more Marvel screen time?
When asked if whether or not the Ravagers were going to come back in another film or have a standalone project of their own, Gunn said, "All the post credits of Vol. 2 are possibilities but not necessarily promises. They are all things I would like to see happen, but I certainly don't have the time to do them all myself. But I do love the idea of more Stakar and pals."
Would you be down to watch them get into some on-camera hijinks and space pirate action?
Until then you can stream Guardians of the Galaxy Vol. 2 on Disney Plus.